Abstract
Saffron, obtained from dry stigmas of the flowers of Crocus sativus L. (fam. Iridaceae), is an ancient spice and a natural food colorant that has been used to treat various diseases in the long human history. Crocetin is of the main secondary metabolites of saffron and its curative properties for many ailments have been revealed in the previous scientific reports. The aim of this study was to evaluate the anticancer potentials of saffron extracts and its pure crocetin compounds against human cancer cells. The cytotoxic and antiproliferative activities along with lactate dehydrogenase activities of extracts and crocetin, a carotenoid derived from saffron, were assessed using A549, MCF-7 and HeLa human cancer cells, and compared to the non-malignant HUVECs. Additionally, apoptotic activity in the cells treated and untreated with the extracts and pure crocetin were determined in terms of DNA fragmentation. The results showed the extracts and crocetin from saffron induced cytotoxicity, enhanced cancer cell death as well as inhibited cancer cell growth in a concentration and time dependent manner. In addition, the results revealed that the tested compounds at different concentration had no cytotoxic effects on the non-malignant cells, whereas, it could significantly decrease the cell viability and proliferation in the malignant cells. As compared to anticancer potentials of the analyzed extracts and its pure crocetin compounds, crocetin was found as the more potent one. Overall, this research suggests that crocetin is a potential anticancer agent that can be used for cancer prevention and treatment.
Graphic abstract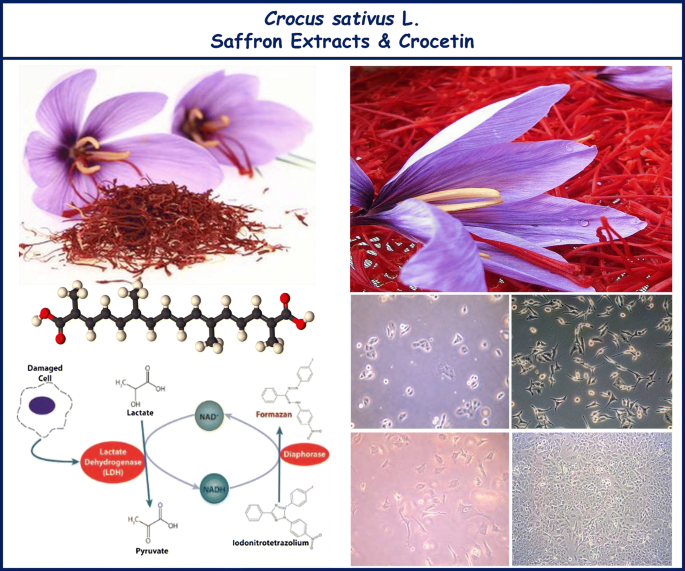 Access options
Buy single article
Instant access to the full article PDF.
USD 39.95
Price excludes VAT (USA)
Tax calculation will be finalised during checkout.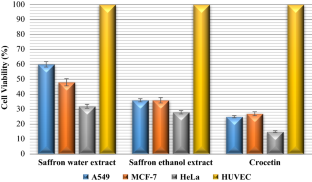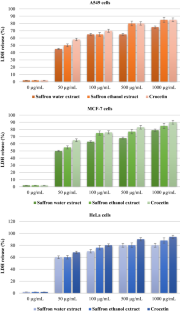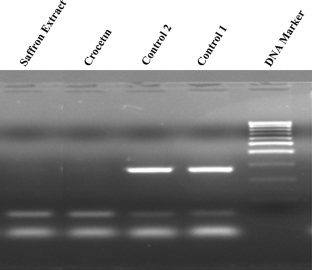 Acknowledgements
The author would like to thank Gaziantep University, Medical Biology Department, Genetics Research Laboratory for their technical support.
Ethics declarations
Conflict of interest
The author declares that they have no conflict of interest.
Additional information
Publisher's Note
Springer Nature remains neutral with regard to jurisdictional claims in published maps and institutional affiliations.
About this article
Cite this article
Gezici, S. Comparative anticancer activity analysis of saffron extracts and a principle component, crocetin for prevention and treatment of human malignancies. J Food Sci Technol 56, 5435–5443 (2019). https://doi.org/10.1007/s13197-019-04014-y
Revised:

Accepted:

Published:

Issue Date:

DOI: https://doi.org/10.1007/s13197-019-04014-y
Keywords