Abstract
The food product industry is increasingly looking for foods with nutritional properties that can provide health benefits. Additionally, a challenge for the food industry is the use of all raw materials. For these reasons, banana peel that is a raw material from Banana (Musa spp.) fruit emerges as potential for new food product development. Here, we developed powder blends using a lyophilization process for the preparation of flour to potential use in cookies, bread, and pasta products. Three formulations were designed; the main difference in the formulations was the use of banana peel concentration. Our results showed that blends produced with banana peel presented physical–chemical properties considered suitable for use in food industry. Moreover, the evaluated morphological parameters reveal the properties of the powders. The blends formulated with banana peel have more antioxidant properties, showing that the banana peel may be an attractive option to generate powders with high antioxidant properties.
Access options
Buy single article
Instant access to the full article PDF.
US$ 39.95
Tax calculation will be finalised during checkout.
Subscribe to journal
Immediate online access to all issues from 2019. Subscription will auto renew annually.
US$ 79
Tax calculation will be finalised during checkout.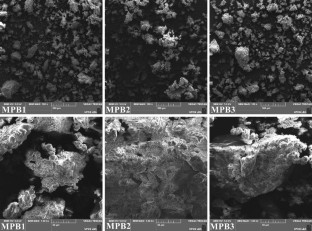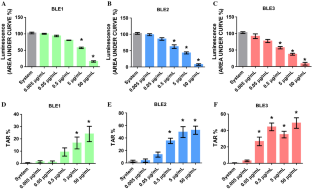 References
Ahmad T, Danish M (2018) Prospects of banana waste utilization in wastewater treatment: a review. J Environ Manage 206:330–348

Althaus T, Windhab E (2012) Characterization of wet powder flowability by shear cell measurements and compaction curves. Powder Technol 215:59–65

Assumpção CF, Nunes IL, Mendonça TA, Bortolin RC, Jablonski A, Flôres SH, de Oliveira Rios A (2016) Bioactive compounds and stability of organic and conventional vitislabrusca grape seed oils. J Am Oil Chem Soc 93(1):115–124

Aurore G, Parfait B, Fahrasmane L (2009) Bananas, raw materials for making processed food products. Trends Food Sci Technol 20(2):78–91

Bligh EG, Dyer WJ (1959) A rapid method of total lipid extraction and purification. Can J Biochem Physiol 37(8):911–917

Calo JR, Crandall PG, O'Bryan CA, Ricke SC (2015) Essential oils as antimicrobials in food systems—a review. Food Control 54:111–119

Coltro L, Karaski TU (2019) Environmental indicators of banana production in Brazil: Cavendish and Prata varieties. J Clean Prod 207:363–378

Dantas D, Pasquali MA, Cavalcanti-Mata M, Duarte ME, Lisboa HM (2018) Influence of spray drying conditions on the properties of avocado powder drink. Food Chem 266:284–291

de Assis Santos F, de Azevedo CAV (2016) The Assistat Software Version 7.7 and its use in the analysis of experimental data. Afr J Agric Res 11(39):3733–3740

Díaz M, Hernández M, Ibarra I, Guzmán A, Lara V, Lima E (2017) Cellulose with a high fractal dimension is easily hydrolysable under acid catalysis. Catalysts 7(5):162

Eshak NS (2016) Sensory evaluation and nutritional value of balady flat bread supplemented with banana peels as a natural source of dietary fiber. Ann Agric Sci 61(2):229–235

Ferrante A, Santulli C, Summerscales J (2019) Evaluation of tensile strength of fibers extracted from banana peels. J Nat Fibers. https://doi.org/10.1080/15440478.2019.1582000

Hutchings JB (2011) Food colour and appearance. Springer, Berlin

Jange CG, Ambrose RK (2019) Effect of surface compositional difference on powder flow properties. Powder Technol 344:363–372

Juarez-Enriquez E, Olivas G, Zamudio-Flores P, Ortega-Rivas E, Perez-Vega S, Sepulveda D (2017) Effect of water content on the flowability of hygroscopic powders. J Food Eng 205:12–17

Juarez-Enriquez E, Olivas G, Ortega-Rivas E, Zamudio-Flores P, Perez-Vega S, Sepulveda D (2019) Water activity, not moisture content, explains the influence of water on powder flowability. LWT 100:35–39

Kamel N, El-messieh S, Saleh N (2017) Chitosan/banana peel powder nanocomposites for wound dressing application: preparation and characterization. Mater Sci Eng, C 72:543–550

Khoozani AA, Bekhit AEDA, Birch J (2019a) Effects of different drying conditions on the starch content, thermal properties and some of the physicochemical parameters of whole green banana flour. Int J Biol Macromol 130:938–946

Khoozani AA, Birch J, Bekhit AEDA (2019b) Production, application and health effects of banana pulp and peel flour in the food industry. J Food Sci Technol 56(2):548–559

Kiatponglarp W, Tongta S, Rolland-Sabaté A, Buléon A (2015) Crystallization and chain reorganization of debranched rice starches in relation to resistant starch formation. Carbohyd Polym 122:108–114

Lee J, Durst R, Wrolstad R (2005) AOAC official method 2005.02: total monomeric anthocyanin pigment content of fruit juices, beverages, natural colorants, and wines by the pH differential method. Official Methods of Analysis of AOAC International, Chapter 37, pp 37–39

Mir SA, Shah MA, Naik HR, Zargar IA (2016) Influence of hydrocolloids on dough handling and technological properties of gluten-free breads. Trends Food Sci Technol 51:49–57

Moresco KS, Silveira AK, Schnorr CE, Zeidan-Chulia F, Bortolin RC, Bittencourt LDS, Mingori M, Heimfarth L, Rabelo TK, Morrone MDS, Carini JP, Gelain DP, Bassani VL, Moreira JCF (2017) Supplementation with achyrocline satureioides inflorescence extracts to pregnant and breastfeeding rats induces tissue-specific changes in enzymatic activity and lower neonatal survival. Biomedicines 5(3):53

Morone P, Koutinas A, Gathergood N, Arshadi M, Matharu A (2019) Food waste: challenges and opportunities for enhancing the emerging bio-economy. J Clean Prod 221:10–16

Okpala L, Egwu P (2015) Utilisation of broken rice and cocoyam flour blends in the production of biscuits. Niger Food J 33(1):8–11

Ortiz L, Dorta E, Lobo M, González-Mendoza L, Diaz C, González M (2017) Use of banana (Musa acuminata Colla AAA) peel extract as na antioxidant source in orange juices. Plant Foods Hum Nutr 72:60–66

Pelissari FM, Andrade-Mahecha MM, do Amaral Sobral PJ, Menegalli FC (2017) Nanocomposites based on banana starch reinforced with cellulose nanofibers isolated from banana peels. J Colloid Interface Sci 505:154–167

Pereira E, Ferreira MC, Sampaio KA, Grimaldi R, de Almeida Meirelles AJ, Maximo GJ (2019) Physical properties of Amazonian fats and oils and their blends. Food Chem 278:208–215

Petsakos A, Prager SD, Gonzalez CE, Gama AC, Sulser TB, Gbegbelegbe S, Kikulwe EM, Hareau G (2019) Understanding the consequences of changes in the production frontiers for roots, tubers and bananas. Glob Food Secur 20:180–188

Resende LM, Franca AS, Oliveira LS (2019) Buriti (Mauritia flexuosa L. f.) fruit by-products flours: Evaluation as source of dietary fibers and natural antioxidants. Food Chem 270:53–60

Shenoy P, Xanthakis E, Innings F, Jonsson C, Fitzpatrick J, Ahrné L (2015) Dry mixing of food powders: effect of water content and composition on mixture quality of binary mixtures. J Food Eng 149:229–236

Soto-Maldonado C, Concha-Olmos J, Cáceres-Escobar G, Meneses-Gómez P (2018) Sensory evaluation and glycaemic index of a food developed with flour from whole (pulp and peel) overripe banana (Musa cavendishii) discards. LWT 92:569–575

Syamaladevi RM, Tang J, Villa-Rojas R, Sablani S, Carter B, Campbell G (2016) Influence of water activity on thermal resistance of microorganisms in low-moisture foods: a review. Compr Rev Food Sci Food Saf 15(2):353–370

Tibolla H, Pelissari F, Martins JT, Lanzoni E, Vicente A, Menegalli F, Cunha R (2019) Banana starch nanocomposite with cellulose nanofibers isolated from banana peel by enzymatic treatment: in vitro cytotoxicity assessment. Carbohyd Polym 207:169–179

Tomasula P, Sousa A, Liou S-C, Li R, Bonnaillie L, Liu L (2016) Electrospinning of casein/pullulan blends for food-grade applications. J Dairy Sci 99(3):1837–1845

Vu HT, Scarlett CJ, Vuong QV (2018) Phenolic compounds within banana peel and hteir potential uses: a review. J Funct Foods 40:238–248

Vu HT, Scarlett CJ, Vuong QV (2019) Maximising recovery of phenolic compounds and antioxidant properties from banana peel using microwave assisted extraction and water. J Food Sci Technol 56(3):1360–1370

Xu J, Tang J, Jin Y, Song J, Yang R, Sablani SS, Zhu M-J (2019) High temperature water activity as a key factor influencing survival of Salmonella Enteritidis PT30 in thermal processing. Food Control 98:520–528

Yan X, Ye R, Chen Y (2015) Blasting extrusion processing: the increase of soluble dietary fiber content and extraction of soluble-fiber polysaccharides from wheat bran. Food Chem 180:106–115

Zenebon O, Pascuet NS (2005) Métodos físico-químicos para análise de alimentos. In: Métodos físico-químicos para análise de alimentos, 4ª edn

Zhang P, Whistler R, BeMiller J, Hamaker B (2005) Banana starch: production, physicochemical properties, and digestibility—a review. Carbohyd Polym 59:443–458
Funding
This work was supported by CAPES and the National Council for Scientific and Technological Development—CNPq (Grant number: 307060/2017-9—Ana Paula Trindade Rocha).
Ethics declarations
Conflicts of interest
The authors declare no conflicts of interest.
Additional information
Publisher's Note
Springer Nature remains neutral with regard to jurisdictional claims in published maps and institutional affiliations.
About this article
Cite this article
Martins, A.N.A., Pasquali, M.A.B., Schnorr, C.E. et al. Development and characterization of blends formulated with banana peel and banana pulp for the production of blends powders rich in antioxidant properties. J Food Sci Technol 56, 5289–5297 (2019). https://doi.org/10.1007/s13197-019-03999-w
Revised:

Accepted:

Published:

Issue Date:
Keywords
Banana peel

Food industry

Blends

Antioxidant

Powder