Abstract
Bromelain enzyme can be extracted from pineapple fruit including its waste parts. It is a valuable ingredient for various markets especially in the food and pharmaceutical areas. This enzyme can be extracted by membrane-based technology, but there is a lack of understanding of the properties of the crude pineapple extracts to link to functional membrane properties for efficient purification operation. This study focused on establishing characteristic properties of the crude pineapple waste mixture (CWM) extract, constituting of 57 % peel, 28 % crown and 15 % core, as a source of the enzyme and relevant to membr'ane processing. Rheological properties at different temperatures and pH levels were also determined in order to propose appropriate processing conditions for a practical and an efficient membrane operation. The CWM extract contained appreciable specific enzyme activity of 394.9 CDU/mg protein that would need to be purified at least 2–4 fold to achieve a required market standard. Existence of polysaccharides, particularly pectin, in the extract would be expected to cause fouling issues in membrane process, thus pre-treatment may be required to remove this compound from the mixture. The protein molecular weight of the CWM extract ranged between 11.7 and 26.9 kDa. The selection of membrane molecular weight cut-off (MWCO) should be above or below this range to isolate the enzyme. The evaluation on rheological properties of the CWM extract showed that it demonstrated lower viscosity at higher temperature and at neutral pH. Therefore, selection on temperature of 20–25 °C and pH 7 throughout the membrane purification operation has been recommended.
Access options
Buy single article
Instant access to the full article PDF.
USD 39.95
Price excludes VAT (USA)
Tax calculation will be finalised during checkout.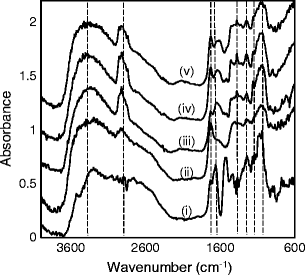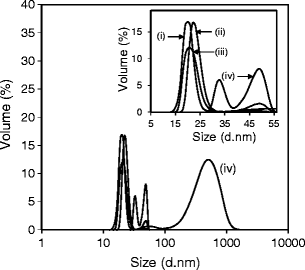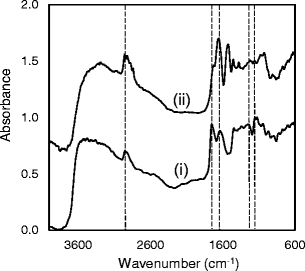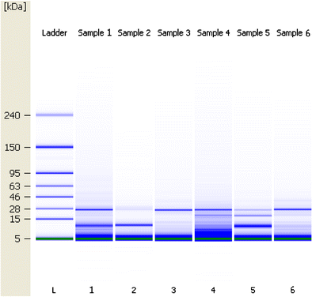 Similar content being viewed by others
References
Akesowan A, Choonhahirun A (2013) Effect of enzyme treament on guava juice production using response surface methodology. J Anim Plant Sci 23:114–120

Bala M, Ismail NA, Mel M, Jami MS, Salleh HM, Amid A (2012) Bromelain production current trends and perspective. Arch Des Sci 65:369–399

Bartolomé AP, Rupérez P, Fúster C (1995) Pineapple fruit: morphological characteristics, chemical composition and sensory analysis of Red Spanish and Smooth Cayenne cultivars. Food Chem 53:75–79

Belibağli KB, Dalgic AC (2007) Rheological properties of sour-cherry juice and concentrate. Int J Food Sci Technol 42:773–776

Bhattacharyya BK (2008) Bromelain: an overview. Nat Prod Rad 7:359–363

Biozym (2014) Data sheet - Bromelain. http://www.biozym.de/datasheets/bromelain.php. Accessed 9 Jul 2014

Bresolin IRAP, Bresolin ITL, Silveira E, Tambourgi EB, Mazzola PG (2013) Isolation and purification of bromelain from waste peel of pineapple for therapeutic application. Braz Arch Biol Technol 56:971–979

Burns DB, Zydney AL (1999) Effect of solution pH on protein transport through ultrafiltration membranes. Biotechnol Bioeng 64:27–37

Chaurasiya RS, Hebbar UH (2013) Extraction of bromelain from pineapple core and purification by RME and precipitation methods. Sep Purif Technol 111:90–97

Cheryan M (1986) Ultrafiltration handbook. Technomic Publishing Co. Inc., Pennsylvania

Costa HB, Fernandes PMB, Romão W, Ventura JA (2014) A new procedure based on column chromatography to purify bromelain by ion exchange plus gel filtration chromatographies. Ind Crop Prod 59:163–168

Datta D, Bhattacharjee S, Nath A, Das R, Bhattacharjee C, Datta S (2009) Separation of ovalbumin from chicken egg white using two-stage ultrafiltration technique. Sep Purif Technol 66:353–361

Doko MB, Bassani V, Casadebaig J, Cavailles L, Jacob M (1991) Preparation of proteolytic enzyme extracts from Ananas comosus L., Merr. fruit juice using semipermeable membrane, ammonium sulfate extraction, centrifugation and freeze-drying processes. Int J Pharm 76:199–206

Dubois M, Gilles KA, Hamilton JK, Rebers PA, Smith F (1956) Calorimetric method for determination of sugar and related substances. Anal Chem 28:350–356

FAOSTAT (2014) World's production of pineapple. http://faostat.fao.org/site/567/DesktopDefault.aspx?PageID=567#ancor. Accessed 29 Sept 2014

Finley J (2005) Ceramic membranes: a robust filtration alternative. Filtr Sep 42:34–37

Gnanasambandam R, Proctor A (2000) Determination of pectin degree of esterification by diffuse reflectance Fourier transform infrared spectroscopy. Food Chem 68:327–332

Guo X, Han D, Xi H, Rao L, Liao X, Hu X, Wu J (2012) Extraction of pectin from navel orange peel assisted by ultra-high pressure, microwave or traditional heating: a comparison. Carbohydr Polym 88:441–448

Hale LP, Greer PK, Trinh CT, James CL (2005) Proteinase activity and stability of natural bromelain preparations. Int Immunopharmacol 5:783–793

Hausmann A, Sanciolo P, Vasiljevic T, Weeks M, Schroën K, Gray S, Duke M (2013) Fouling mechanisms of dairy streams during membrane distillation. J Membr Sci 441:102–111

Hebbar UH, Sumana B, Hemavathi AB, Raghavarao KSMS (2012) Separation and purification of bromelain by reverse micellar extraction coupled ultrafiltration and comparative studies with other methods. Food Bioprocess Technol 5:1010–1018

Heidenreich S (2011) Ceramic membranes: high filtration area packing densities improve membrane performance. Filtr Sep 48:25–27

Hofs B, Ogier J, Vries D, Beerendonk EF, Cornelissen ER (2011) Comparison of ceramic and polymeric membrane permeability and fouling using surface water. Sep Purif Technol 79:365–374

Jutamongkon R, Charoenrein S (2010) Effect of temperature on the stability of fruit bromelain from smooth cayenne pineapple. Kasetsart J (Nat Sci) 44:943–948

Ketnawa S, Chaiwut P, Rawdkuen S (2012) Pineapple wastes: a potential source for bromelain extraction. Food Bioprod Process 90:385–391

Kumoro AC, Retnowati DS, Budiyati CS (2009) Influence of temperature and solid concentration on the physical properties of Noni (Morinda citrifolia L.) juice. Food Bioprod Process 4:1482–1488

Lopes FLG, Júnior S, Baptista J, Souza RRD, Ehrhardt DD, Santana JCC, Tambourgi EB (2009) Concentration by membrane separation processes of a medicinal product obtained from pineapple pulp. Braz Arch Biol Technol 52:457–464

Maurer HR (2001) Bromelain: biochemistry, pharmacology and medical use. Cell Mol Life Sci 58:1234–1245

Monsoor MA, Kalapathy U, Proctor A (2001) Determination of polygalacturonic acid content in pectin extracts by diffuse reflectance Fourier transform infrared. Food Chem 74:233–238

Murachi T (1970) Bromelain enzymes. Methods Enzymol 19:273–284

Ranganna S (1986) Handbook of analysis and quality control for fruit and vegetable products. Tata McGraw-Hill Education, New Delhi

Saha NK, Balakrishnan M, Ulbricht M (2006) Polymeric membrane fouling in sugarcane juice ultrafiltration: role of juice polysaccharides. Desalination 189:59–70

Saha NK, Balakrishnan M, Ulbricht M (2007) Sugarcane juice ultrafiltration: FTIR and SEM analysis of polysaccharide fouling. J Membr Sci 306:287–297

Shamsudin R, Wan Daud WR, Takrif MS, Hassan O, Ilicali C (2009) Rheological properties of Josapine pineapple juice at different stages of maturity. Int J Food Sci Technol 44:757–762

Silvestre MPC, Carreira RL, Silva MR, Corgosinho FC, Monteiro MRP, Morais HA (2012) Effect of pH and temperature on the activity of enzymatic extracts from pineapple peel. Food Bioprocess Technol 5:1824–1831

Soares PAG, Vaz AFM, Correia MTS, Pessoa A Jr, Carneiro-da-Cunha MG (2012) Purification of bromelain from pineapple wastes by ethanol precipitation. Sep Purif Technol 98:389–395
Acknowledgments
The authors gratefully acknowledge the Ministry of Education Malaysia and Universiti Putra Malaysia (UPM) for providing the PhD scholarship for M.Z.M. Nor.
Additional information
L. Ramchandran holds a PhD., Victoria University.
M. Duke holds a PhD., Victoria University.
T. Vasiljevic holds a PhD., Victoria University.
About this article
Cite this article
Nor, M.Z.M., Ramchandran, L., Duke, M. et al. Characteristic properties of crude pineapple waste extract for bromelain purification by membrane processing. J Food Sci Technol 52, 7103–7112 (2015). https://doi.org/10.1007/s13197-015-1812-5
Revised:

Accepted:

Published:

Issue Date:

DOI: https://doi.org/10.1007/s13197-015-1812-5
Keywords