Abstract
During the last few years the popularity for the plant based butters (nut and seed butters) has increased considerably. Earlier peanut butter was the only alternative to the dairy butter, but over the years development in the technologies and also the consumer awareness about the plant based butters, has led the development of myriad varieties of butters with different nuts and seeds, which are very good source of protein, fiber, essential fatty acids and other nutrients. These days' different varieties of plant based butters are available in the market viz., peanut butter, soy butter, almond butter, pistachio butter, cashew butter and sesame butter etc. The form of butter is one of the healthy way of integrating nuts and seeds in to our regular diet. Nut and seed butters are generally prepared by roasting, grinding and refrigerated to consume it when it is still fresh. During this process it is imperative to retain the nutritional properties of these nuts and seeds in order to reap the benefits of the fresh nuts and seeds in the form of butter as well. Proper care is needed to minimize the conversion of healthful components in to unhealthy components during processing and further storage. Roasting temperature, temperatures during grinding and storage are the vital factors to be considered in order to have healthy and nutritious plant based butters. In this article, different plant based butters and their processing methods have been described.
Access options
Buy single article
Instant access to the full article PDF.
USD 39.95
Price excludes VAT (USA)
Tax calculation will be finalised during checkout.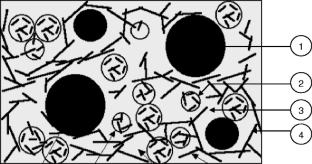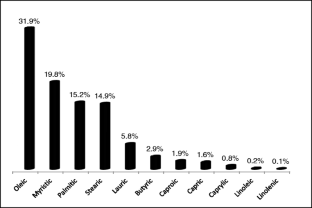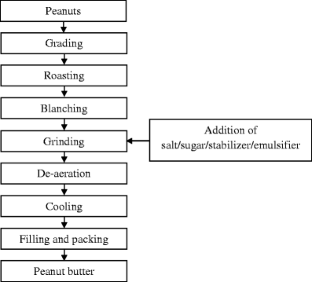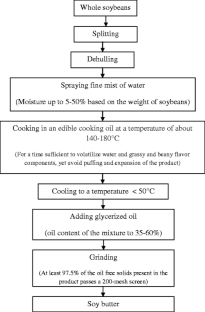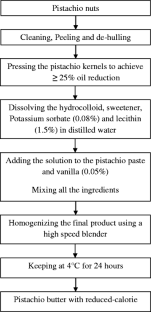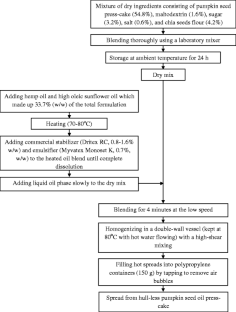 References
Abdel-Rahman MK (2006) Effect of Pumpkin Seed (Cucurbita pepo L.) diets on benign prostatic hyperplasia (BPH): chemical and morphometric evaluation in rats. World J Chem 1(1):33–40

Abegaz EG (2003) The role of moisture and common ingredients in quality changes in stored model peanut confections. Ph.D thesis submitted to the graduate faculty of the University of Georgia

Adhikary M (2001) Oxidative rancidity of peanut butter slices under different packaging and atmospheric conditions. MSc. thesis submitted to the faculty of the graduate college of Oklahoma State University

Agrahar-Murugkar D, Kotwaliwale N, Kumar M, Gupta C (2013a) Effect of sprouting on rheological properties of soy-butter. LWT—Food Sci Technol 54(1):95–100

Agrahar-Murugkar D, Kotwaliwale N, Kumar M, Gupta C (2013b) Effect of roasting parameters on soy-butter product quality. Int J Food Sci Technol 48(7):1359–1365

Agrahar-Murugkar D, Kotwaliwale N, Gupta C, Gulati P, Kumar M (2014) Optimization of soy-butter from sprouted soybean and its quality parameters. J Food Qual 37:63–72

Akhtar S, Khalid N, Ahmed I, Shahzad A, Suleria HAR (2014) Physicochemical charecteristics, functional properties, and nutritional benefits of peanut oil: a review. Crit Rev Food Sci Nutr 54(12):1562–1575

Alamprese C, Ratti S, Rossi M (2009) Effects of roasting conditions on hazelnut characteristics in a two-step process. J Food Eng 95(2):272–279

Amin T, Thakur M (2013) Cucurbita mixta (pumpkin) seeds- a general overview on their health benefits. IJRSR 4(6):846–854

Ardakani AS, Shahedi M, Kabir G (2009) Optimizing formulation of pistachio butter production. J Sci Tech Agric Nat Res 13(47):49–60

Aryana KJ, Resurreccion AVA, Chinnan MS, Beuchat LR (2000) Microstructure of peanut butter stabilized with palm oil. J Food Process Preserv 24:229–241

Aryana KJ, Resurreccion AVA, Chinnan MS, Beuchat LR (2003) Functionality of palm oil as a stabilizer in peanut butter. J Food Sci 68:1301–1307

Baile RP (1927) New food and process of production. US Patent. Patent number: 1,615,822

Ban G, Kang D (2014) Effects of gamma irradiation for inactivating salmonella typhimurium in peanut butter product during storage. Int J Food Microbiol 171:48–53

Barret JR (2006) The science of Soy: what do we really know? Environ Health Perspect 114(6):A352–A358

Chandrasekara N, Shahidi F (2011) Antioxidative potential of cashew phenolics in food and biological model systems as affected by roasting. Food Chem 129:1388–1396

Ciftci D, Kahyaoglu T, Kapucu S, Kaya S (2008) Colloidal stability and rheological properties of sesame paste. J Food Eng 87:428–435

Citerne GP, Carreau PJ, Moan M (2001) Rheological properties of peanut butter. Rheol Acta 40(1):86–96

Connick FC (1997) Peanut butter manufacture. US Patent. Patent number: US 4,004,037A. Accessed from google

Crippen KL, Hamann DD, Young CT (1989) Effects of grind size, sucrose concentration and salt concentration on peanut butter texture. J Texture Stud 20(1):29–41

Diaz GCP (2000) Development of peanut butter slices. MSc. thesis submitted to the faculty of the graduate college of the Oklahoma State University

Dreher ML, Schantz RM, Holm ET, Frazier RA (1983) Sunflower butter: nutritional evaluation and consumer acceptance. J Food Sci 48(237–9):242

Dzurik J W, Hair ER, Hardy ME, Purves ER (1971) Peanut butter containing homogenized peanut paste. US patent. Publication number: US 3 619 207A. Accessed from google

Eaton SB, Konner M (1985) Paleolithic nutrition. A consideration of its nature and current implications. N Engl J Med 312:283–289

EI-Adawy TA and Mansour EH (2005) Nutritional and physicochemical evaluations of tahina (sesame butter) prepared from heat-treated sesame seeds. J Sci Food Agric 80: 2005–2011. (Online: 2000)

El-Rawas A, Hvizdzak A, Davenport M, Beamer S, Jaczynski J, Matak K (2012) Effect of electron beam irradiation on quality indicators of peanut butter over a storage period. Food Chem 133:212–219

El-Soukkary FAH (2001) Evaluation of pumpkin seed products for bread fortification. Plant Food Hum Nutr 56:365–384

Emadzadeh B, Razavi SMA, Hashemi M (2011) Viscous flow behavior of Low-calorie pistachio butter: a response surface methodology. IJNRS 2(1):37–47

Emadzadeh B, Razavi SMA, Mahallati MN (2012) Effects of fat replacers and sweeteners on the time-dependent rheological characteristics and emulsion stability of low-calorie pistachio butter: a response surface methodology. Food Bioprocess Technol 5(5):1581–1591

Emadzadeh B, Razavi SMA, Schleining G (2013) Dynamic rheological and textural characteristics of low-calorie pistachio butter. Int J Food Prop 16:512–526

Falk RS, Holm ET (1981) Preparation and taste panel acceptance of sunflower butter. N D Farm Res J 39(2):13–16

Felland SL, Koehler PE (1997) Sensory, chemical, and physical changes in increased water activity peanut butter products. J Food Qual 20:145–156

Francisco ML, Galvez FCF, Lustre AO and Resurreccion AVA (2006) Chapter 2, Screening of local stabilizers for Philippine peanut butter. In: Lustre AO, Francisco ML, Palomar LS & Resurreccion AVA (Eds), Monograph series No.6: Peanut butter and spreads, USA, Philippines, pp 48–64

Galvez FCF, Francisco ML, Lustre AO and Resurreccion AVA (2006) Chapter 1, Quality improvement for local unstabilized peanut butter. In: Lustre AO, Francisco ML, Palomar LS & Resurreccion AVA (Eds), Monograph series No.6: Peanut butter and spreads, USA, Philippines, pp 20–47

Gills LA, Resurreccion AVA (2000) Sensory and physical properties of peanut butter treated with palm oil and hydrogenated vegetable oil to prevent oil separation. J Food Sci 65:173–180

Glas J (2006) The effect of varying amounts of sucralose in homemade soy nut butter on palatability and taste preference. Individual project. 11/20/2006. Available at www.cfs.purdue.edu/fn/fn453/Project_Archive/Fall_2006/Sucralose_in_soynut_butter.pdf, accessed on 12-11-2012

Global AgriSystem Pvt. Ltd. Project profile on Peanut butter. http://mpstateagro.nic.in/Project%20Reports%20pdf/PEANUT%20BUTTER.pdf accessed on 20-05-2014

Grasso EM, Somerville JA, Balasubramaniam VM, Lee K (2010) Minimal effects of high-pressure treatment on salmonella enterica serovar typhimurium inoculated into peanut butter and peanut products. J Food Sci 75(8):E522–E526

Hasenhuett GL (2008) Overview of food emulsifiers. In: Hasenhuettl GL, Hartel RW (eds) Food emulsifiers and their applications, 2nd edn. Springer, New York, pp 1–9

Hinds MJ, Chinnan MS and Beuchat LR (1994) Unhydrogenated palm oil as a stabilizer for peanut butter. J Food Sci 59: 816–820 & 832

Hunter JE and Eck JR (1989) Reduced calorie peanut butter. US patent. Publication number: US 4863753 A. Accessed from google

Hvizdzak AL, Beamer S, Jaczynski J, Matak KE (2010) Use of electron beam radiation for the reduction of Salmonella enterica serovars typhimurium and tennessee in peanut butter. J Food Prot 73(2):353–357

Industrial Extension Bureau: Project profile on peanut butter manufacturing unit. Project No. AF-09: 1–8

Isa JK (2001) A study of the microbiological quality of tahina manufactured in Jordan. Master thesis submitted to the University of Jordan, Amman, Jordan

Jenkins DJA, Hu FB, Tapsell LC, Josse AR, Kendall CWC (2008) Possible benefit of nuts in type 2 diabetes. J Nutr 138(9):1752S–1756S

Jiang R, Manson JE, Stampfer MJ, Liu S, Willett WC, Hu FB (2002) Nut and peanut butter consumption and risk of type 2 diabetes in women. J Am Med Assoc 288:2554–2560

Kahyaoglu T, Kaya S (2006) Modeling of moisture, color and texture changes in sesame seeds during the conventional roasting. J Food Eng 75(2):167–177

Kellogg JL (1916) Manufacture of a food product. US Patent. Publication number: US 1 189 128 A. Accessed from google

King JC, Blumberg J, Ingwersen L, Jenab M, Tucker KL (2008) Tree nuts and peanuts as components of a healthy diet. J Nutr 138(9):1736S–1740S

Lima IM, Guraya HS (2005) Optimization analysis of sunflower butter. J Food Sci 70(6):S365–S370

Lima IM, Guraya HS, Champagne ET (2000) Improved peanut flour for a reduced-fat peanut butter product. J Food Sci 65(5):854–861

Lima JR, Garruti DS, Bruno LM (2012) Physicochemical, microbiological and sensory characteristics of cashew nut butter made from different kernel grades-quality. LWT-Food Sci Technol 45:180–185

Ma L, Zhang G, Peter GS, Vijaya M, Ifeoma E, Michael PD (2010) Thermal inactivation of Salmonella in peanut butter. J Food Prot 72(8):1596–1601

Mangels R (2001). Guide to nut and nut butters. Vegetarian J XXI:20–23

Mazaheri-Tehrani M, Yeganehzad S, Razmkhah-sharabiani S, Amjadi H (2009) Physicochemical and sensory properties of peanut spreads fortified with soy flour. World App Sci J 7(2):192–196

mofpi.nic.in: mofpi.nic.in/EDII_AHMD/Oilseed_based/08%20Peanut%20Butter.pdf, accessed on 17-11-2012

Muego-Gnanasekharan KF, Resurreccion AVA (1992) Physicochemical and sensory characteristics of peanut paste stored at different temperatures. J Food Sci 57:1385–1389

Nagaraja KV (2003) Preparation of spread from cashew kernel baby bits. J Food Sci Technol Mysore 40(3):337–339

Ogunsanwo BM, Faboya OOP, Idowu OR, Adewuyi GO (2005) Short communication, using rating to evaluate quality of peanut products. Afr J Biotechnol 4(12):1469–1471

Pattee HE, Pearson JL, Young CT, Giesbrecht FG (1982) Changes in roasted peanut flavor and other quality factors with seed size and storage time. J Food Sci 47(2):455–456

Pichel MJ and Weiss TJ (1967) Process for pre paring nut butter from soybeans. US Patent. Publication number: US 3346390 A. Accessed from google

Radocaj OF, Dimic EB, Vujasinovic VB (2011) Optimization of the texture of fat-based spread containing hull-less pumpkin (cucurbita pepo l.) seed press-cake. APTEFF 42:1–288

Rinaldoni AN, Campderros ME, Padilla AP (2012) Physico-chemical and sensory properties of yogurt from ultrafiltreted soy milk concentrate added with inulin. LWT-Food Sci Technol 45(2):142–147

Scherr C, Ribeiro JP (2010) Fat content of dairy products, eggs, margarines and oils: implications for atherosclerosis. Arq Bras Cardiol 95(1):55–60

Shachar D, Yaron S (2006) Heat tolerance of Salmonella enterica serovars agona, enteritidis, and typhimurium in peanut butter. J Food Prot 69(11):2687–2691

Shaker AA (2005) Optimization of Pistachio butter formulation. Research report No 82–014, Pistachio Research Institute of Iran: Iran

Shakerardekani A, Karim R, Ghazali HM, Chin NL (2011) Effect of roasting conditions on hardness, moisture content and colour of pistachio kernels. Food Res Int 18:723–729

Shakerardekani A, Karim R, Ghazali HM, Chin NL (2013) Development of pistachio (Pistacia vera L.) spread. J Food Sci 78(3):S484–S489

Spiller GA, Miller A, Olivera K, Reynolds J, Miller B, Morse SJ, Dewell A, Farquhar JW (2003) Effects of plant-based diets high in raw or roasted almonds, or roasted almond butter on serum lipoproteins in humans. J Am Coll Nutr 22(3):195–200

St. Angelo AJ, Ory RL (1973) Investigation of causes and prevention of fatty acid peroxidation in peanut butter. J Am Peanut Res Edu Assoc 5:128–133

Taghizadeh M, Razavi SMA (2009) Modeling time-independent rheological behavior of pistachio butter. Int J Food Prop 12(2):331–340

Thomas R and Gebhardt S (2010) Sunflower and almond butter as nutrient-rich alternatives to peanut butter. American dietetic association, Food & Nutrition Conference & Expo. Boston, MA. http://www.ars.usda.gov/SP2UserFiles/Place/12354500/Aricles/ADA10_SunflowerAlmondButter.pdf, accessed on 08-03-2013

Totlani VM, Chinnan MS (2007) Effect of stabilizer levels and storage conditions on texture and viscosity of peanut butter. Peanut Sci 34(1):1–9

Whisner C (2006) The effects of soy nut to peanut ratios on the properties of nut butter spreads, http://www.cfs.purdue.edu/fn/fn453/Project_Archive/Fall_2006/Soy_peanut_ratios_in_nut_butter_spreads.pdf, accessed on 10-03-2013

Wilkes RS (2012) Nut butter and related products enriched with omega-3. US patent. Publication number: US 2012/0164307 A1. Accessed from google

Woodroof JG (1983) Chapter 9, peanut butter. In: Woodroof JG (ed) Peanuts: Production, Processg, Products, 3rd edn. AVI Publishing Co., Inc., Westport, pp 181–227

www.foodsci.uoguelph.ca/: http://www.uoguelph.ca/foodscience/dairy-science-and-technology/dairy-products/butter-manufacture/definitions-and-standards, accessed on 22-10-2012

www.foodtechinfo.com/: http://www.foodtechinfo.com/FoodPro/FacilityTypes/311911_Nuts_Peanut_Butter.htm, accessed on 12-11-2012

www.milk.co.uk/page.aspx?intPageID=383, accessed on 15-11-2012

www.rejuvenative.com/: www.rejuvenative.com/pages/Raw-Nut-and-Seed-Butters.html, accessed on 08-03-2013

www.webexhibits.org/: http://www.webexhibits.org/butter/history-intro.html, accessed on 08-03-2013

Young CT, Heinis JJ (1989) Manufactured peanut products and confections. In: Lusas EW, Erickson DR, Nip WK (eds) Food uses of whole oil and protein seeds. American Oil Chemists' Society, Chicago, pp 171–190
About this article
Cite this article
Gorrepati, K., Balasubramanian, S. & Chandra, P. Plant based butters. J Food Sci Technol 52, 3965–3976 (2015). https://doi.org/10.1007/s13197-014-1572-7
Revised:

Accepted:

Published:

Issue Date:

DOI: https://doi.org/10.1007/s13197-014-1572-7
Keywords
Butter

Plant

Nut

Seed

Peanut

Soy

Almond

Sesame

Cashew

Pistachio

Sunflower