Abstract
The increasing awareness that dried fish protein can be applied for food fortification and production of value added/functional foods has encouraged the food industry to examine different methods for developing fish protein ingredient from different raw materials. Fish protein powder (FPP) is a dried and stable fish product, intended for human consumption, in which the protein is more concentrated than in the original fish flesh. Quality and acceptability of FPP depend on several factors. The fat content of the FPP is a critical issue because when it is oxidized a strong and often rancid flavour is produced. Protein content of FPP depends on the raw materials, amount of additives and moisture content, but it contains at least 65 % proteins. FPP is used in the food industry for developing re-structured and ready-to-eat food products. The FPP maintains its properties for 6 months at 5 °C but loses them rapidly at 30 °C. Deterioration of the FPP during storage is prevented by lowering the moisture content of the product and eliminating of oxygen from the package. The FPP can be applied as a functional ingredient for developing formulated ready-to-eat products. This article reviews methods for extracting fish proteins, drying methods, characteristics and applications of FPP and factors affecting FPP quality.
Access options
Buy single article
Instant access to the full article PDF.
USD 39.95
Price includes VAT (USA)
Tax calculation will be finalised during checkout.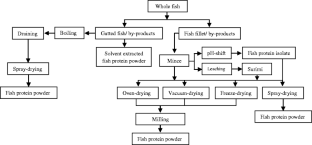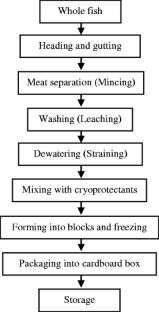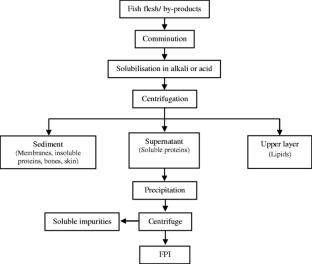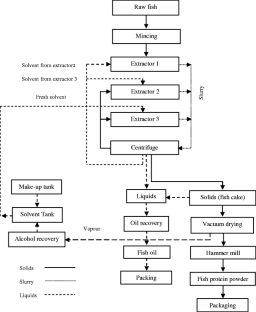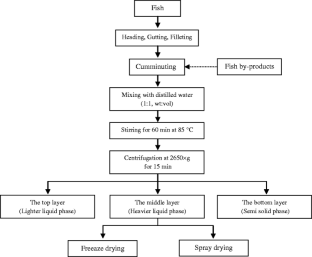 Abbreviations
FPP:

Fish protein powder

FP:

Fish protein

FPI:

Fish protein isolate

PI:

Protein isolates

FPH:

Fish protein hydrolysate
References
Adeleke R, Odedeji JO (2010) Acceptability studies on bread fortified with tilapia fish flour. Pak J Nutr 6:531–534

Arakawa T, Prestrelski SJ, Kenney WC, Carpenter JF (2001) Factors affecting short-term and long-term stabilities of proteins. Adv Drug Deliv Rev 46:307–326

Arason A, Karlsdottir M, Valsdottir T, Slizyte R, Rustad T, Falch E, Eysturskard J, Jakobsen G (2009) Maximum resource utilisation-value added fish by-products. Nordic innovation centre, Project nr: 04275, pp 35–46

Barzana E, Garcia-Garibay M (1994) Production of fish protein concentrates. In: Martin AM (ed) Fisheries processing: biotechnology and application. Chapman and Hall, London, pp 206–222

Borresen T (2008) Improving seafood products for the consumer. Woodhead Publishing Ltd, Cambridge

Bragadottir M, Reynisson E, Thorarinsdottir KA, Arason S (2007) Stability of fish powder made from saithe (Pollachinus virens) as measured by lipid oxidation and functional properties. J Aquat Food Prod Technol 16:115–136

Campo-Deano L, Tovar CA, Borderias J (2010) Effect of several cryoprotectants on the physicochemical and rheological properties of suwari gels from frozen squid surimi by two methods. J Food Eng 97:457–464

Carpenter JF, Pikal MJ, Chang BS, Randolph TW (1997) Rational design of stable lyophilized protein formulation: some practical advice. Pharm Res 14:969–975

Carvajal PA, Lanier TC, MacDonald GA (2005) Stabilization of proteins in surimi. In: Park JW (ed) Surimi and surimi seafood. CRC Press/Taylor & Francis, Boca Raton, pp 202–205

Chavan BR, Basu S, Kovale SR (2008) Development of edible texturised dried fish granules from low-value fish croaker (Otolithus argenteus) and its storage characteristics. CMU J Sci 1:173–182

Chin CK, Huda N, Yang TA (2012) Incorporation of surimi powder in wet yellow noodles and its effects on the physicochemical and sensory properties. Int Food Res J 2:701–707

Chung YC, Ho ML, Chyan FL, Jiang ST (2000) Utilization of freeze-dried mackerel (Scomber australasicus) muscle proteins as a binder in restructured meat. Fish Sci 66:130–135

Cordova-Murueta JH, Navarrete-del TMA, Garcia-Carreno FG (2007) Concentrates of fish protein from by catch species produced by various drying processes. Food Chem 100:705–711

Crowe JH, Carpenter LM, Crowe LM, Anchordoguy TJ (1990) Are freezing and dehydration similar stress vectors? A comparison of modes of interaction of stabilizing solutes with biomolecules. Cryobiology 27:219–231

Fontana AJ (1998) Water activity: why it is important for food safety. In: 1st international conference on food safety. Albuquerque, NM, Nov. 16–18, pp 177–185

Frokjaer S (1994) Use of hydrolyzates for protein supplementation. Food Technol 10:86–88

Geirsdottir M (2005) Protein isolation from herring. Nordic innovation center, project nr. 00075, pp 102–103

Green D, Lanier TC (1991) Fish as the soyabean of the sea. In: Martin RE, Collete RL (eds) Engineered seafood including surimi. Noves Data Corp, Park Ridge, pp 42–52

Guerard F, Decourcelle N, Sabourin C, Floch-Laizet C, Laurent LG, Le Floch P, Gourlay F, Le Delezir R, Jaouen P, Bourseau P (2010) Recent developments of marine ingredients for food and nutraceutical applications: a review. J Sci Hal Aquat 2:21–27

Gunnarsson JR, Gudmundsdottir G, Arason S, Thorainsdottir KA, Gislason J (2004) Fish protein hydrolysates from by-products, some functional properties. Project report to the European Commision, Project nr: QLK1-CT-2000-01017, pp 1–45

Herrmann ML, Xu P, Dong LC, Fong QS, Crapo C (2006) Rating Alaska salmon protein concentrate in China. J Food Prod Mark 1:57–85

Hoyle NT, Merritt JH (1994) Quality of fish protein hydrolysates from herring (Clupea harengus). J Food Sci 59:76–79

Huda N, Aminah A, Babji AS (2000) Nutritional quality of surimi powder from Threadfin bream. J Muscle Foods 11:99–109

Huda N, Aminah A, Babji AS (2001a) Functional properties of surimi powder from three Malaysian marine fish. Int J Food Sci Technol 36:401–406

Huda N, Abdullah A, Babji AS (2001b) Substitution of tapioca flour with surimi powder in traditional crackers. In: 16th scientific conference nutrition society of Malaysia, Kuala Lumpur, March 24–25, p 6

Huda N, Abdullah R, Santana P, Yang TA (2012) Effect of different dryoprotectants on functional properties of threadfin bream surimi powder. J Fish Aqua Sci. doi:10.3923/jfas.2012

Hultin HO, Kelleher SD (1999) Process for isolating a protein composition from a muscle source and protein composition. U.S. Patent nr. 6,005,073

Hultin HO, Kristinsson HG, Lanier TC, Park JW (2005) Process for recovery of functional proteins by pH shifts. In: Park JW (ed) Surimi and surimi sea food. Taylor and Francis Group, Boca Raton, pp 107–139

Hussain I, Akhtar N, Hussain S (2007) Evaluation of weaning food "khitchri" incorporated with different levels of fish protein concentrate. J Anim Plant Sci 1:33–35

Iaqer JA (1969) Problems in the development of fish protein concentrates. In: Proceedings of the nutrition society. Cambridge University Press 28:81–85

Ibrahim SM (2009) Evaluation of production and quality of salt-biscuits supplemented with fish protein concentrate. W J Dairy Food Sci 1:28–31

Khoshkhoo Z, Motalebi AA, Razavilar V, Khanipour AA (2012) Protein and lipid changes of FPC produced from Caspian Sea Kilk as in VP and MAP during storage at different temperatures. Iran J Fish Sci 2:338–346

Kim S, Kim YT, Byun H, Nam K, Shahidi F (2001) Isolation and characterization of antioxidative peptides from gelatin hydrolysate of Alaska Pollock skin. J Agric Food Chem 49:1984–1989

Kristinsson H, Rasco BA (2000) Fish protein hydrolysates: production, biochemical and functional properties. Critic Rev Food Sci Nutr 40:43–81

Kristinsson HG, Theodore AE, Demir N, Ingadottir B (2005) A comparative study between acid- and alkali-aided processing and surimi processing for the recovery of proteins from Channel catfish muscle. J Food Sci 4:298–306

Liston J, Pigott GM (1971) Fish protein concentrate. In: 3rd international congress; food science and technology. Proceedings SOS/70, Institute of food technologists, Chicago, IL

Matsuda Y (1971) Influence of platen temperature of freeze-drying on the kamaboko-forming ability of lyophilized kaen-surimi. Bull Jpn Soc Sci Fish 37:135–145

Matsuda Y (1979) Influence of packing on the kamaboko forming ability of lyophilized Alaska pollack surimi during storange. Bull Jpn Soc Sci Fish 45:517–521

Matsuda Y (1983) The methods of preparation and preservation of fish meat powder having kamaboko-forming ability. Bull Jpn Soc Sci Fish 49:1293–1295

Matsuda Y, Noguchi SF (1992) Cryostabilization of proteins in surimi. In: Lanier TC, Lee C (eds) Surimi technology. Marcel Dekker, New York, pp 357–388

Min TS, Chng NM, Fugiwara T, Kuang HK, Hasegawa H (1988) Handbook on the processing frozen surimi and fish jelly products in Southeast Asia. Marine research Department, SEAFDEC, Singapore, pp 1–30

Montejano JG, Morales OG, Diaz SR (1994) Rheology of gels of freeze dried surimi of trout (Cyanoscion nothus) and tilapia (Oreochromis niloticus). Cyta J Food 34:165–177

Muraleedharan V, Gopakumar K (1998) Preparation and properties of functional protein concentrate from Tuna (Euthynnusaffinis) In: Fish utilization in Asia and the Pacific. Proceedings of the APFIC symposium, Beijing, People's Republic of China, 24–26 September 1998; RAP Publication (FAO), 1998/24. James, D.G., Regional office for Asia and the Pacific; Asia-pacific fishery commission, FAO, Bangkok, Thailand, pp 101–106

Musa KH, Aminah A, Wan-Aida WM (2005) Functional properties of surimi related to drying methods. Malays Appl Biol 34:83–87

Niki H, Igarashi S (1982) Some factors in the production of active fish protein powder. Bull Jpn Soc Sci Fish 48:1133–1137

Niki H, Deya E, Kato T, Igarashi S (1982) The process of producing active fish protein powder. Bull Jpn Soc Sci Fish 48:999–1004

Niki H, Kato T, Deya E, Igarashi S (1983) Water holding capacity, emulsifying capacity and storage ability of active fish protein powder. Bull Jpn Soc Sci Fish 49:91–96

Niki H, Matsuda Y, Suzuki T (1992) Dride forms of surimi. In: Lanier TC, Lee CM (eds) Surimi Technology. Marcel Dekker, New York, p 209–244

Nurdiyana H, Siti Mazlina MK, Siti Nor Fadhilah M (2008) Optimization of protein extraction from freeze dried fish waste using response surface methodology (RSM). Int J Eng Technol 1:48–56

Owusu-Amoako M (2001) Nutritional status and humoral immune response in Ghanaian children. Comparing the effects of supplementing a traditional rice diet with fish powder and fish powder plus. Nucleotides from Fish-DNA. Institute of Nutrition, Directorate of Fisheries, University of Bergen, Bergen, p 77

Park JW, Lin JTM (2005) Surimi: manufacturing and evaluation. In: Park JW (ed) Surimi and surimi seafood. CRC Press/Taylor & Francis, Boca Raton, pp 33–106

Pei Xu (2004) An economic analysis of the market for Alaska salmon protein concentrate in China. Master's thesis, Department of Economics, University of Alaska Fairbanks, Fairbanks, USA

Pereira EDJ, Panek AD, Eleutherio ECA (2003) Protection against oxidation during dehydration of yeast. Cell Stress Chaperon 8:120–124

Pires C, Costa S, Batista AP, Nunes MC, Raymundo A, Batista I (2012) Properties of protein powder prepared from Cape hake by-products. J Food Eng 108:268–275

Ramirez JA, Diaz-Sobac R, Morales OG, Vazquez M (1999) Evaluation of freeze-dried surimi from tilapia and fat sleeper as emulsifier. Cyta J Food 2:210–214

Ratti C (2008) Freeze and vacuum drying of foods. In: Chen XD, Mujumdar AS (eds) Drying technologies in food processing. Blackwell Publishing Ltd, Singapore, pp 225–251

Rustad T (2007) Physical and chemical properties of protein seafood by-products. In: Shahidi F (ed) Maximising the value of marine by-products. Woodhead Publishing Limited, England, pp 3–15

Santivarangkna C, Higl B, Foerst P (2008) Protection mechanisms of sugars during different stages of preparation process of dried lactic acid starter cultures. Food Microbiol 25:429–441

Sathivel S, Bechtel PJ (2006) Properties of soluble protein powders from Alaska pollock (Theragra chalcogramma). Int J Food Sci Technol 41:520–529

Sathivel S, Bechtel PJ, Babbitt J, Prinyawiwatkul W, Ioan I, Negulescu KD, Reppond KD (2004) Properties of protein powders from Arrowtooth flounder (Atherestesstomias) and Herring (Clupeaharengus) byproducts. J Agric Food Chem 16:5040–5046

Sathivel S, Bechtel PJ, Babbitt JK, Prinyawiwatkool W, Patterson M (2005) Functional, nutritional and rheological properties of protein powders from arrowtooth flounder and their application in mayonnaise. J Food Sci 2:57–63

Sathivel S, Bechtel PJ, Prinyawiwatkul W (2006) Physicochemical and rheological properties of salmon protein powders. Int J Food Eng. doi:10.2202/1556-3758.1066

Sathivel A, Yin H, Bechtel PJ, King JM (2009) Physical and nutritional properties of catfish roe spray dried protein powder and its application in an emulsion system. J Food Eng 95:76–81

Sen DP (2005) Advances in fish processing technology. Allied Publishers, New Delhi, pp 488–498

Shahidi F (2006) Maximizing the value of marine by-products. Woodhead Publishing Ltd, Cambridge

Shaviklo GR (2011) Using product development approach for increasing fish consumption in the Near East region. Infofish Int 4:47–52

Shaviklo AR (2012) Developing value-added products from lantern fish. Infofish Int 2:42–46

Shaviklo GR, Thorkelsson G, Kristinsson HG, Arason S, Sveinsdottir K (2010a) The influence of additives and drying methods on quality attributes of fish protein powder made from saithe (Pollachius virens). J Sci Food Agric 90:2133–2143

Shaviklo GR, Olafsdottir H, Sveinsdottir K, Thorkelsson G, Rafipour F (2010b) Quality characteristics and consumer acceptance of a high fish protein puffed corn-fish snack. J Food Sci Technol. doi:10.1007/s13197-010-0191-1

Shaviklo GR, Thorkelsson G, Arason S (2010c) The influence of additives and frozen storage on functional properties and flow behaviour of fish protein isolated from haddock (Melanogrammus aeglefinus). Turk J Fish Aqua Sci 3:333–340

Shaviklo GR, Thorkelsson G, Sigurgisladottir S, Rafipour F (2011a) Quality and storage stability of extruded puffed corn-fish snacks during 6-month storage at ambient temperature. J Sci Food Agric 5:886–893

Shaviklo GR, Thorkelsson G, Arason S, Sveinsdottir K, Rafipour F (2011b) Chemical properties and sensory quality of ice cream fortified with fish protein. J Sci Food Agric 7:1199–1204

Shaviklo GR, Thorkelsson G, Sveinsdottir K, Pourreza F (2011c) Studies on processing, consumer survey and storage stability of a ready-to-reconstitute fish cutlet mix. J Food Sci Technol. doi:10.1007/s13197-011-0417-x

Shaviklo GR, Thorkelsson G, Arason S, Sveinsdottir K (2012) Characteristics of freeze-dried fish protein isolated from saithe (Pollachius virens). J Food Sci Technol 3:309–318

Shaviklo AR, Kargari A, Zanganeh P (2013) Interactions and effects of the seasoning mixture containing fish protein powder/omega-3 fish oil on children's liking and stability of extruded corn snacks using a mixture design approach. J Food Process Preserv. doi:10.1111/jfpp.12068

Skaara T, Regenstein JM (1990) The structure and properties of myofibrillar proteins in beef, poultry, and fish. J Muscle Foods 4:269–291

Stillings BR, Knobl GM (1970) Fish protein concentrate: a new source of dietary protein. In: Proceeding the symposium, oilseed processors challenged by world protein needs. The ISF-AOCS world congress, Chicago, September 1970, pp 412–414

Suzuki T, Matsuda Y, Niki H (1992) Dried forms of surimi. In: Lanier TC, Hamman A (eds) Surimi technology. Elsevier Applied Science Publishers, London, pp 209–242

Thawornchinsombut S, Park JW (2006) Frozen stability of fish protein isolate under various storage conditions. J Food Sci 71:227–230

Thorkelsson G, Sigurgisladottir S, Geirsdottir M, Johansson R, Guerad F, Chabeaud A, Bourseau P, Vandanjon L, Jaouen P, Chaplain-Derouiniot M, Fouchereau-Peron M, Martinez-Alvarez O, Le Gal Y, Ravallec-Ple R, Picot L, Berge JP, Delannoy C, Jakobsen G, Johansson I, Batista I, Pires C (2008) Mild processing techniques and development of functional marine protein and peptide ingredients. In: Børresen T (ed) Improving seafood products for the consumer. Woodhead Publishing Ltd, Cambridge, pp 363–386

Thorkelsson G, Slizyte R, Gildberg A, Kristinsson HG (2009) Fish proteins and peptides. Processing methods, quality and functionality. In: Luten JB (ed) Marine functional foods. Wageningen University Press, Wageningen, pp 115–133

Vakily JM, Seto K, Pauly D (2012) Fisheries centre research reports. Fisheries Centre, University of British Columbia, Canada 4:96–99

Venugopal V (2006) Seafood processing adding value through quick freezing, retortable packaging, and cook-chilling. Taylor & Francis Group, CRC, Boca Raton, pp 425–447

Venugopal V, Martin AM, Omar S, Patel TR (1994) Protein Concentrate from capelin (Mallotus villosus) by spray drying process and its properties. J Food Process Preserv 18:509–519

Venugopal V, Chawla SP, Nair PM (1996) Spray-dried protein powder from Threadfin bream: preparation, properties and comparison with FPC type-B. J Muscle Food 7:55–71

Warrier SB, Ninjoor V (1981) Fish protein concentrate (FPC) from Bombay duck isolated by radiation-heat combination procedure: functional and nutritional properties. J Food Sci 1:234–238

Windsor ML (2001) Fish protein concentrate. Torrey advisory note nr. 39. FAO fisheries and aquaculture department, Rome. http://www.fao.org/wairdocs/tan/x5917E/x5917e01.htm. Accessed 1 May 2013
About this article
Cite this article
Shaviklo, A.R. Development of fish protein powder as an ingredient for food applications: a review. J Food Sci Technol 52, 648–661 (2015). https://doi.org/10.1007/s13197-013-1042-7
Revised:

Accepted:

Published:

Issue Date:
Keywords
Fish protein powder

Protein ingredient

Food fortification

Functional food