Abstract
The cholesterol-lowering properties of Auricularia auricula are commonly attributed to the presence of polysaccharides based on previous research. The present study was designed to investigate the effects of ethanol extract of A. auricula (AAE) on hypercholesterolemia in ICR mice. AAE contained more than 16% (g/g) polyphenolic compounds, excluding other interfering factors such as polysaccharides, water-soluble fibre and protein. Thirty-six mice were randomly assigned to three groups (n = 12). The experimental group was fed cholesterol-enriched diet (CED) with oral administration of AAE (150 mg/kg/d b.w.) for 8-week, normal control group and CED control group received either a regular diet (RD) or CED along with oral administration of equal volume distilled water. Serum lipid profiles and antioxidant status were measured in addition to fecal neutral cholesterol and bile acids. AAE showed a remarkable hypocholesterolemic effect, improving antioxidant status, decreasing the level of total cholesterol and atherosclerosis index, increasing the level of high-density lipoprotein cholesterol and fecal excretion of bile acids. No apparent effects on serum triglycerides, low-density lipoprotein cholesterol, fecal excretion of neutral cholesterol and feeding efficiency were observed among all groups. These results indicated that A. auricula functional components, which prevented hypercholesterolemia contained polyphenolic compounds, in addition to polysaccharides.
Access options
Buy single article
Instant access to the full article PDF.
USD 39.95
Price excludes VAT (USA)
Tax calculation will be finalised during checkout.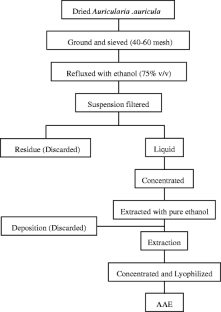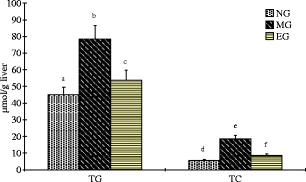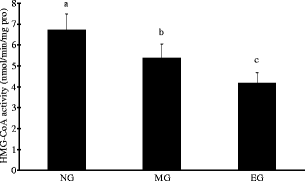 References
Acharya K, Samui K, Rai M, Dutta B, Acharya R (2004) Antioxidant and nitric oxide synthase activation properties of Auricularia auricula. Indian J Exp Biol 42:538–540

Aletor VA (1995) Compositional studies on edible tropical species of mushrooms. Food Chem 54:265–268

AOAC (2000) Official methods of analysis, 17th edn. Association of Official Analytical Chemists, Gainthersburg

Auger C, Teissedre PL, Gerain P, Lequeux N, Bornet A, Serisier S, Besancon P, Caoriccio B, Criatol JP, Rouanet JM (2005) Dietary wine phenolics catechin, quercetin, and resveratrol efficiently protect hypercholesterolemic hamsters against aortic fatty streak accumulation. J Agric Food Chem 53:2015–2021

Benkhalti F, Prost J, Paz E, Perez-Jimenez F, El-Modafar C, El-Boustani E (2002) Effects of feeding virgin olive oil or their polyphenols on lipid of rat liver. Nutr Res 22:1067–1075

Bravo L, Abia R, Eastwood M, Saura-Calixto F (1994a) Degradation of polyphenols (catechin and tannin acid) in the rat intestinal tract. Effect on colonic fermentation and faecal output. Br J Nutr 71:933–946

Bravo L, Abia R, Saura-Calixto F (1994b) Polyphenols as dietary fiber associated compounds.Comparative study on in vivo and in vitro properties. J Agric Food Chem 42:1481–1487

Chang JS, Kim HJ, Bae JT, Park SH, Kim SE, Kim OM (1998) Inhibition effects of Auricularia auricula-judae methanol extract on lipid peroxidation and liver damage in benzo(α)pyrene-treated mice. J Korean Soc Food Sci Nutr 27:712–717

Chen G, Luo YC, Ji BP, Li B, Guo Y, Li Y, Su W, Xiao ZL (2008) Effect of polysaccharide from Auricularia auricula on blood lipid metabolism and lipoprotein lipase activity of ICR mice fed a cholesterol-enriched diet. J Food Sci 73:H103–H108

Cheung PCK (1996) The hypocholesterolemic effect of two edible mushrooms: Auricularia auricula (tree-ear) and Tremella fuciformis (white jelly-leaf) in hypercholesterolemic rats. Nutr Res 16:1721–1725

Del Bas JM, Fernandez-Larrea J, Blay M, Ardevol A, Salvado MJ, Arola L, Blade C (2005) Grape seed procyanidins improve atherosclerotic risk index and induce liver CYP7A1 and SHP expression in healthy rats. FASEB J 19:479–481

Edwards PA, Lemongello D, Fogelman AM (1979) Improved methods for the solubilization and assay of hepatic 3-hydroxy-3-methylglutaryl-coenzyme A reductase. J Lipid Res 20:40–46

Folch J, Lees M, Sloan-Stanley GH (1957) A simple method for isolation and purification of total lipids from animal tissues. J Biol Chem 226:497–509

Goldstein JL, Brown MS (1990) Regulation of the mevalonate pathway. Nature 343:425–430

Hayashi T, Rani JA, Fukatsu A, Matsui-Hirai H, Osawa M, Miyazaki A (2004) A new HMG-CoA reductase inhibitor, pitavastatin remarkably retards the progression of high cholesterol induced atherosclerosis in rabbits. Atherosclerosis 176:255–263

Jaganathan SN, Conor WE, Baker W, Bhattacharya AK (1974) The turnover of cholesterol in human atherosclerotic arteries. J Clin Invest 54:366–370

Lee MK, Moon SS, Lee SE, Bok SH, Jeong TS, Park YB, Choi MS (2003) Naringenin 7-O-cetyl ether as inhibitor of HMG-CoA reductase and modulator of plasma and hepatic lipids in high cholesterol-fed rats. Bioorg Med Chem 11:393–398

Lee HS, Ahn HC, Ku SK (2006) Hypolipemic effect of water extracts of Picrorrhiza rhizoma in PX-407 induced hyperlipemic ICR mouse model with hepatoprotective effects: a prevention study. J Ethnopharmacol 105:380–386

Luo YC, Chen G, Li B, Ji BP, Guo Y, Tian F (2009a) Evaluation of antioxidative and hypolipidemic properties of a novel functional diet formulation of Auricularia auricula and hawthorn. Innov Food Sci Emerg Technol 10:215–221

Luo YC, Chen G, Li B, BP JI, Xiao ZL, Guo Y, Tian F (2009b) Dietary intervention with AHP, a functional formula diet, improves both serum and hepatic lipids profile in dyslipidemia mice. J Food Sci 74:H189–H195

Mizuno T, Saito H, Nishitoba T, Kawagishi H (1995) Antitumor active substances from mushrooms. Food Rev Int 11:23–61

Suzuki Y, Kobayashi M, Unno T, Nozawa A, Sagesaka YM, Kakuda T (2005) Hypolipidemic effect of tea catechins with a galloyl moiety in hamsters fed a high fat diet. J Jap Soc Food Sci Technol 52:167–171

Takeuchi H, He P, Mooi L (2004) Reductive effect of hot-water extracts from woody ear (Auricularia auricula-judae Quel) on food intake and blood glucose concentration in genetically diabetic KK-AY mice. J Nutr Sci Vitaminol 50:300–304

Tarladgis BG, Pearson AM, Duran LR (1964) Chemistry of the 2-thiobarbituric acid test for determination of oxidative rancidity in foods. J Sci Food Agric 15:602–607

Tebib K, Bitri L, Besancon P, Rouanet JM (1994) Polymeric grape seed tannins prevent plasma cholesterol changes in high-cholesterol-fed rats. Food Chem 49:403–406

Wei W, Li CL, Wang YY, Su HD, Zhu JS, Kritchevsky D (2003) Hypolipidemic and anti-atherogenic effects of long-term Cholestin (Monascus purpureus-fermented rice, red yeast rice) in cholesterol fed rabbits. J Nutr Biochem 14:314–318

Wu J, Ding ZY, Zhang KC (2006) Improvement of exopolysaccharide production by macro-fungus Auricularia auricual in submerged culture. Enz Microb Technol 39:743–749

Yoon SJ, Yu MA, Pyun YR, Hwang JK, Chu DC (2003) Nontoxic mushroom Auricularia auricula contains a polysaccharide with anticoagulant activity mediated by antithrombin. Throm Res 112:151–158

Zhang LN, Yang LQ, Chen JH (1995a) Conformational change of the β-D-glucan of Auricularia auricula-judae in water-dimethyl sulfoxide mixtures. Carbohyd Res 276:443–447

Zhang LN, Yang LQ, Ding Q, Chen XF (1995b) Studies on molecular weights of polysaccharides of Auricularia auricula-judae. Carbohyd Res 270:1–10

Zhang GZ, Ji BP, Li B, Tian F, Chen G, Ji FD, Zhang HJ, Yang ZW, Zhao L (2008) Effects of processing and storage condition on phenolic concentration and antioxidant activities of apple and apple juices. J Food Sci Technol 45:339–343

Zhao HL, Cho KH, Ha YW, Jeong TS, Lee WS, Kim YS (2006) Cholesterol-lowering effect of platcodin D in hypercholesterolemic ICR mice. Eur J Pharmacol 537:166–173
Acknowledgment
Authors thank Fei Guo and Shuang Yan for their excellent technical assistance. This work was supported by Development of Science and Technology of the Daxing'an Mountain range, Heilong Jiang province, China.
About this article
Cite this article
Chen, G., Luo, YC., Ji, BP. et al. Hypocholesterolemic effects of Auricularia auricula ethanol extract in ICR mice fed a cholesterol-enriched diet. J Food Sci Technol 48, 692–698 (2011). https://doi.org/10.1007/s13197-010-0196-9
Revised:

Accepted:

Published:

Issue Date:

DOI: https://doi.org/10.1007/s13197-010-0196-9
Keywords