Abstract
Design thinking in general, and optimality modeling in particular, have traditionally been associated with adaptationism—a research agenda that gives pride of place to natural selection in shaping biological characters. Our goal is to evaluate the role of design thinking in non-evolutionary analyses. Specifically, we focus on research into abstract design principles that underpin the functional organization of extant organisms. Drawing on case studies from engineering-inspired approaches in biology we show how optimality analysis, and other design-related methods, play a specific methodological role that is tangential to the study of adaptation. To account for the role of these reasoning strategies in contemporary biology, we therefore suggest a reevaluation of the connection between design thinking and adaptationism.
This is a preview of subscription content, log in to check access.
Access options
Buy single article
Instant access to the full article PDF.
US$ 39.95
Tax calculation will be finalised during checkout.
Subscribe to journal
Immediate online access to all issues from 2019. Subscription will auto renew annually.
US$ 99
Tax calculation will be finalised during checkout.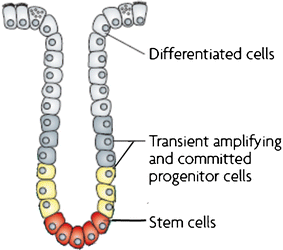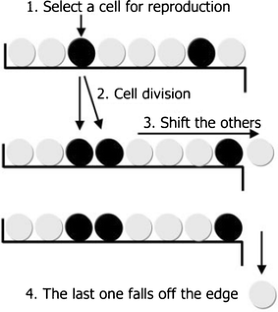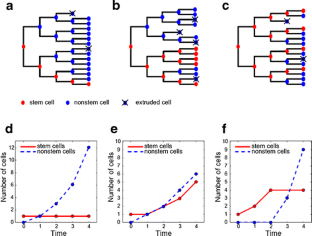 Notes
1.

An early formulation along similar lines can be found in Lauder (1982, p. 58): "I define design as the organization of biological structure in relation to an hypothesized function." Lauder explicitly distinguishes 'design' from 'adaptation', which "is restricted to features that have arisen by means of natural selection."

2.

Calcott (2014) discusses the role of design thinking in non-adaptationist evolutionary analysis. We are in agreement with much of what Calcott says, but we will not dwell on the connections (and differences) to our paper.

3.

While some researchers have questioned the ability of biological research to identify the design principles actually operative in a given organism (Marom et al. 2009), there are large-scale projects devoted to evaluating the success of procedures for reverse engineering (Stolovitzky et al. 2007). Our concern, however, is not with the potential for success in these projects but with the conceptual implications of this research strategy.

4.

These two facts are linked: part of the interest in this system stems from the (hotly contested) role of stem cells in carcinogenesis.

5.

Nowak et al. regard cancer as a somatic evolutionary process, i.e., as involving natural selection among cells within the body. There is an ongoing discussion both among biologists and in recent philosophy about whether cancer is rightly viewed as form of intra-bodily evolution (Germain 2012). This issue does not affect our argument. To forestall confusion, we will not describe cancer in evolutionary terms.

6.

Itzkovitz et al. offer some (non-evolutionary) support for this. We discuss this aspect below—see Section 4.2.

7.

Thus, they do not test—nor suggest tests—for an evolutionary hypothesis concerning crypt development.

8.

For further examples, see Shinar and Feinberg (2011).
References
Acar, M., Pando, B. F., Arnold, F. H., Elowitz, M. B., & van Oudenaarden, A. (2010). A general mechanism for network-dosage compensation in gene circuits. Science, 329(5999), 1656–1660. doi:10.1126/science.1190544.

Alon, U. (2003). Biological networks: the tinkerer as an engineer. Science, 301(5641), 1866–1867. doi:10.1126/science.1089072.

Alon, U. (2007). An introduction to systems biology: design principles of biological circuits (Vol. 10). Boca Raton: Chapman & Hall/CRC.

Ben-Zvi, D., Ben-Zion, S., & Barkai, N. (2011). Scaling of morphogen gradients. Current Opinion in Genetics & Development, 21(6), 704–710. doi:10.1016/J.Gde.2011.07.011.

Calcott, B. (2014). Engineering and evolvability. Biology and Philosophy, 29(3), 293–313. doi:10.1007/s10539-014-9425-3.

Chikofsky, E. J., & Cross, J. H. (1990). Reverse engineering and design recovery—a taxonomy. IEEE Software, 7(1), 13–17. doi:10.1109/52.43044.

Csete, M. E., & Doyle, J. C. (2002). Reverse engineering of biological complexity. Science, 295(5560), 1664–1669. doi:10.1126/science.1069981.

Cummins, R. (1975). Functional analysis. Journal of Philosophy, 72, 741–765.

Dawkins, R. (1976). The selfish gene. Oxford: Oxford University Press.

Dennett, D. C. (1995). Darwin's dangerous idea: evolution and the meanings of life. New York: Simon & Schuster.

Eldar, A., Dorfman, R., Weiss, D., Ashe, H., Shilo, B.-Z., & Barkai, N. (2002). Robustness of the BMP morphogen gradient in Drosophila embryonic patterning. Nature, 419(6904), 304–308. doi:10.1038/nature01061.

Frank, S. A., Iwasa, Y., & Nowak, M. A. (2003). Patterns of cell division and the risk of cancer. Genetics, 163(4), 1527–1532.

Germain, P.-L. (2012). Cancer cells and adaptive explanations. Biology & Philosophy, 27(6), 785–810.

Godfrey-Smith, P. (1994). A modern history theory of functions. Noûs, 28(3), 344–362.

Godfrey-Smith, P. (2001). Three kinds of adaptationism. In S. H. Orzack & E. Sober (Eds.), Adaptatinism and optamality (pp. 335–357). Cambridge: Cambridge University Press.

Gould, S. J., & Lewontin, R. C. (1979). The spandrels of San Marco and the Panglossian paradigm: a critique of the adaptationist programme. Proceedings of the Royal Society of London Series B, 205, 581–598.

Griffiths, P. E. (1996). The historical turn in the study of adaptation. The British Journal for the Philosophy of Science, 47(4), 511–532.

Hartwell, L. H., Hopfield, J. J., Leibler, S., & Murray, A. W. (1999). From molecular to modular cell biology. Nature, 402, C47–C52.

Humphries, A., & Wright, N. A. (2008). Colonic crypt organization and tumorigenesis. Nature Reviews Cancer, 8(6), 415–424.

Itzkovitz, S., Blat, I. C., Jacks, T., Clevers, H., & van Oudenaarden, A. (2012). Optimality in the development of intestinal crypts. Cell, 148(3), 608–619. doi:10.1016/J.Cell.2011.12.025.

Jacob, F. (1977). Evolution and tinkering. Science, 196(4295), 1161–1166.

Jaeger, J., & Sharpe, J. (2014). On the concept of mechanism in development. In M. Alessandro & P. Thomas (Eds.), Towards a theory of development (pp. 56–78). Oxford: Oxford University Press.

Kitano, H. (2004). Biological robustness. Nature Reviews Genetics, 5(11), 826–837. doi:10.1038/nrg1471.

Lauder, G. V. (1982). Historical biology and the problem of design. Journal of Theoretical Biology, 97(1), 57–67. doi:10.1016/0022-5193(82)90276-4.

Lazebnik, Y. (2002). Can a biologist fix a radio? Or, what I learned while studying apoptosis. Cancer Cell, 2(3), 179–182. doi:10.1016/S1535-6108(02)00133-2.

Lewens, T. (2004). Organisms and artifacts: design in nature and elsewhere. Cambridge: MIT Press.

Lynch, M. (2007). The evolution of genetic networks by non-adaptive processes. Nature Reviews Genetics, 8(10), 803–813.

Marom, S., Meir, R., Braun, E., Gal, A., Kermany, E., & Eytan, D. (2009). On the precarious path of reverse neuro-engineering. Frontiers in Computational Neuroscience, 3, 5. doi:10.3389/neuro.10.005.2009.

Millikan, R. G. (1989). In defense of proper functions. Philosophy of Science, 56, 288–302.

Neander, K. (1991). Functions as selected effects: the conceptual analyst's defense. Philosophy of Science, 58, 168–184.

Nowak, M. A. (2006). Evolutionary dynamics: exploring the equations of life. Cambridge: Belknap Press of Harvard University Press.

Nowak, M. A., Michor, F., & Iwasa, Y. (2003). The linear process of somatic evolution. Proceedings of the National Academy of Sciences, 100(25), 14966–14969. doi:10.1073/pnas.2535419100.

Orzack, S. H., & Sober, E. (1994). Optimality models and the test of adaptationism. The American Naturalist, 143, 361–380.

Orzack, S. H., & Sober, E. (2001). Adaptationism and optimality (Cambridge studies in philosophy and biology). Cambridge: Cambridge University Press.

Parker, G. A., & Maynard-Smith, J. (1990). Optimality theory in evolutionary biology. Nature, 348, 27–33.

Poyatos, J. F. (2012). On the search for design principles in biological systems. Advances in Experimental Medicine and Biology, 751, 183–193. doi:10.1007/978-1-4614-3567-9_9.

Resnik, D. (1997). Adaptationism: hypothesis or heuristic? Biology & Philosophy, 12(1), 39–50.

Richardson, R. C. (2007). Evolutionary psychology as maladapted psychology (Life and mind). Cambridge: MIT Press.

Salvado, B., Karathia, H., Chimenos, A., Vilaprinyo, E., Omholt, S., Sorribas, A., & Alves, R. (2011). Methods for and results from the study of design principles in molecular systems. Mathematical Biosciences, 231(1), 3–18. doi:10.1016/j.mbs.2011.02.005.

Savageau, M. A. (2001). Design principles for elementary gene circuits: elements, methods, and examples. Chaos, 11(1), 142–159. doi:10.1063/1.1349892.

Shinar, G., & Feinberg, M. (2011). Design principles for robust biochemical reaction networks: what works, what cannot work, and what might almost work. Mathematical Biosciences, 231(1), 39–48. doi:10.1016/j.mbs.2011.02.012.

Stelling, J., Sauer, U., Szallasi, Z., Doyle, F. J., & Doyle, J. (2004). Robustness of cellular functions. Cell, 118(6), 675–685. doi:10.1016/j.cell.2004.09.008.

Stolovitzky, G. A., Monroe, D., & Califano, A. (2007). Dialogue on reverse-engineering assessment and methods: the DREAM of high-throughput pathway inference. Annals of the New York Academy of Sciences, 1115, 1–22. doi:10.1196/annals.1407.021.

Tyson, J. J., Chen, K. C., & Novák, B. (2003). Sniffers, buzzers, toggles and blinkers: dynamics of regulatory and signaling pathways in the cell. Current Opinion in Cell Biology, 15(2), 221–231. doi:10.1016/s0955-0674(03)00017-6.

van der Flier, L. G., & Clevers, H. (2009). Stem cells, self-renewal, and differentiation in the intestinal epithelium. Annual Review of Physiology, 71, 241–260. doi:10.1146/annurev.physiol.010908.163145.

Wiener, N. (1948). Cybernetics: Or, control and communication in the animal and the machine. New York: Wiley.

Williams, G. C. (1966). Adaptation and natural selection. A critique of some current evolutionary thought. Princeton: Princeton University Press.

Wimsatt, W. C. (2007). Re-engineering philosophy for limited beings: piecewise approximations to reality. Cambridge: Harvard University Press.

Wright, L. (1976). Teleological explanations. Berkeley: University of California Press.
Acknowledgments
We wish to thank Shalev Itzkovitz for oral discussion and written correspondence as well as two anonymous reviewers for helpful comments. Sara Green gratefully acknowledges support from the Danish Research Council for Independent Research/Humanities for the grant Philosophy of Contemporary Science in Practice.
Additional information
Sara Green, Arnon Levy, and William Bechtel contributed equally to this work.
The paper was written while this author was a Polonsky Postdoctoral Fellow at the Van Leer Jerusalem Institute.
About this article
Cite this article
Green, S., Levy, A. & Bechtel, W. Design sans adaptation. Euro Jnl Phil Sci 5, 15–29 (2015). https://doi.org/10.1007/s13194-014-0096-3
Received:

Accepted:

Published:

Issue Date:
Keywords
Design thinking

Adaptationism

Reverse engineering

Heuristic

Optimality