This is a preview of subscription content, log in to check access.
Access options
Buy single article
Instant access to the full article PDF.
US$ 39.95
Price includes VAT for USA
Subscribe to journal
Immediate online access to all issues from 2019. Subscription will auto renew annually.
US$ 99
This is the net price. Taxes to be calculated in checkout.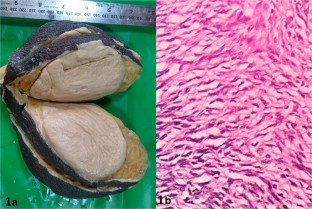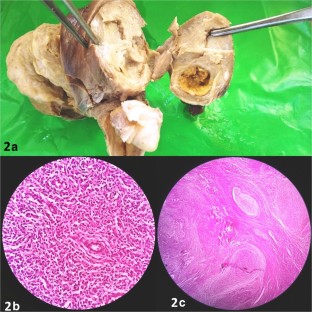 References
1.

Sharma D, Singh G, Kakkar N, Raj S (2016) Second primary malignancy: a retrospective analysis report from a tertiary Cancer Centre of North India. Indian J Cancer 15(4):595–599

2.

Warren S, Gates O (1932) Multiple primary malignant tumors: a survey of the literature and statistical study. Am J Cancer 16:1358–1414

3.

Ahn SK, Choi HJ, Lee HJ (2017) Metachronous sarcoma: a case of pleomorphic leiomyosarcoma in a patient with a history of fibrosarcoma. Archives of Hand and Microsurgery 22(4):299–303

4.

Picardo NE, Mann B, Whittingham-Jones P, Shaerf D, Skinner JA, Saifuddin A (2011) Bilateral symmetrical metachronous myxofibrosarcoma: a case report and review of the literature. Skelet Radiol 40:1085–1088

5.

Tabuchi T, Ito Y, Ioka A et al (2012) Incidence of metachronous second primary cancers in Osaka, Japan: update of analyses using population -based cancer registry data. Cancer Sci 103(6):1111–1120

6.

Glicksman AS, Fulton JP (2013) Metachronous cancer. R I Med J 96(4):41–44

7.

Al Barwani AS, Taif S, Al Mazrouai RA, Al Muzhami KS, Alrawi A (2016) Dermatofibrosarcoma Protuberans: insights into a rare soft tissue tumor. J Clin Imaging Sci 6:16

8.

Kurlander DE, Martires KJ, Chen Y, Barnholtz-Sloan JS, Bordeaux JS (2013) Risk of subsequent primary malignancies after dermato fibrosarcoma protuberans diagnosis: a national study. J Am Acad Dermatol 68:790–796

9.

Hoang L, Chiang S, Lee CH (2018 Feb) Endometrial stromal sarcomas and related neoplasms: new developments and diagnostic considerations. Pathology. 50(2):162–177

10.

Cuppens T, Tuyaerts S, Amant F (2015) Potential therapeutic targets in uterine sarcomas. Sarcoma:1–14

11.

Rocca PC, Contini M, Uras MG, Muroni MR, Pili F, Carru C et al (2012) Tyrosine kinase receptor status in endometrial stromal sarcoma: an immunohistochemical and genetic-molecular analysis. Int J Gynecol Pathol 31:570–579
Ethics declarations
Conflict of Interest
The authors declare that they have no conflict of interest.
Additional information
Publisher's Note
Springer Nature remains neutral with regard to jurisdictional claims in published maps and institutional affiliations.
The original version of this article was revised: There is an error in the Original Publication of this paper for the author name was incorrectly presented as "Ashwthy Pradeep" instead of "Ashwathy Pradeep".
About this article
Cite this article
Pradeep, A., Sajitha, K. & Bhat, S. Metachronous Sarcomas—a Case Report. Indian J Surg Oncol (2019). https://doi.org/10.1007/s13193-019-01005-5
Received:

Accepted:

Published: