Access options
Buy single article
Instant access to the full article PDF.
USD 39.95
Price excludes VAT (USA)
Tax calculation will be finalised during checkout.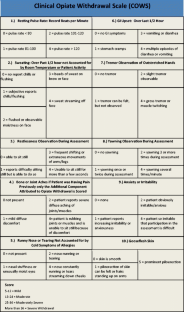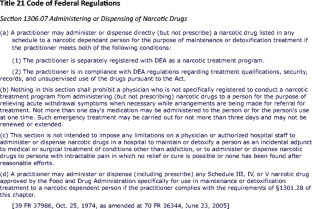 References
Neven DE, Sabel JC, Howell DN, Carlisle RJ. The development of the Washington state emergency department opioid prescribing guidelines. J Med Toxicol. 2012;8:353–9.

Jones CM, Paulozzi LJ, Mack KA. Alcohol involvement in opioid pain reliever and benzodiazepine drug abuse-related emergency department visits and drug-related deaths-United States, 2010. MMWR Morb Mortal Wkly Rep. 2014;63:881–5.

Wong A, Benedict NJ, Armahizer MJ, Kane-Gill SL. Evaluation of adjunctive ketamine to benzodiazepines for management of alcohol withdrawal syndrome. Ann Pharmacother. 2015;49:14–9.

Grosu I, Lavand'homme P. Use of dexmedetomidine for pain control. F1000 Med. Rep. [Internet]. 2010 [cited 2015 Nov 1];2. Available from: http://www.ncbi.nlm.nih.gov/pmc/articles/PMC3026617/

Alford DP, Compton P, Samet JH. Acute pain management for patients receiving maintenance methadone or buprenorphine therapy. Ann Intern Med. 2006;144:127–34.

Diagnostic and Statistical Manual of Mental Disorders. Fifth Edition (DSM-5). Washington, DC: American Psychiatric Association; 2013.

Webster LR, Webster RM. Predicting aberrant behaviors in opioid-treated patients: preliminary validation of the opioid risk tool. Pain Med. 2005;6:432–42.

Butler SF, Fernandez K, Benoit C, Budman SH, Jamison RN. Validation of the revised screener and opioid assessment for patients with pain (SOAPP-R). J Pain Off J Am Pain Soc. 2008;9:360–72.

Butler SF, Budman SH, Fernandez KC, Houle B, Benoit C, Katz N, et al. Development and validation of the current opioid misuse measure. Pain. 2007;130:144–56.

Wesson DR, Ling W. The Clinical Opiate Withdrawal Scale (COWS). J Psychoactive Drugs. 2003;35:253–9.

e-CFR: Title 21: Food and Drugs PART 1306—PRESCRIPTIONS [Internet]. Electron. Code Fed. Regul. Available from: http://www.ecfr.gov/cgi-bin/text-idx?SID=e9e3a02e7173339f0f9631cd9872ac60&pitd=20150101&node=se21.9.1306_107&rgn=div8

TIP 40: clinical guidelines for the use of buprenorphine in the treatment of opioid Addiction|SAMHSA [Internet]. 2004 [cited 2015 Aug 31]. Available from: http://store.samhsa.gov/product/TIP-40-Clinical-Guidelines-for-the-Use-of-Buprenorphine-in-the-Treatment-of-Opioid-Addiction/SMA07-3939

e-CFR: title 42: public health [internet]. Electron. Code Fed. Regul. Sect. Part 2—confidentiality of alcohol and drug abuse patient records. Available from: http://www.ecfr.gov/cgi-bin/text-idx?rgn=div5;node=42%3A1.0.1.1.2

Model policy guidelines for opioid addiction treatment in the medical office [Internet]. Substance abuse and mental health services administration; [cited 2015 Aug 31]. Available from: http://buprenorphine.samhsa.gov/model.html

Treatment C for SA, others. Medication-assisted treatment for opioid addiction during pregnancy. 2005 [cited 2015 May 17]; Available from: http://www.ncbi.nlm.nih.gov/books/NBK64148

Kaltenbach K, Berghella V, Finnegan L. Opioid dependence during pregnancy. Effects and management. Obstet Gynecol Clin North Am. 1998;25:139–51.

Jones HE, Martin PR, Heil SH, Stine SM, Kaltenbach K, Selby P, et al. Treatment of opioid dependent pregnant women: clinical and research issues. J Subst Abuse Treat. 2008;35:245–59.

Debelak K, Morrone WR, O'Grady KE, Jones HE. Buprenorphine + naloxone in the treatment of opioid dependence during pregnancy-initial patient care and outcome data. Am J Addict Am Acad Psychiatr Alcohol Addict. 2013;22:252–4.

Meites E. Opiate exposure in breastfeeding newborns. J Hum Lact Off J Int Lact Consult Assoc. 2007;23:13.

Jones HE, Kaltenbach K, Heil SH, Stine SM, Coyle MG, Arria AM, et al. Neonatal abstinence syndrome after methadone or buprenorphine exposure. N Engl J Med. 2010;363:2320–31.

Hudak ML, Tan RC. Committee on drugs, fetus, and newborns, American academy of pediatrics. Neonatal drug withdrawal. Pediatrics. 2012;129:e540–60.

Center for Substance Abuse Treatment. Treatment of adolescents with substance use disorders. Subst Abuse Ment Health Serv Aministration Treat Improv Protoc TIP 32. 1999.

Knight JR, Sherritt L, Shrier LA, Harris S, Chang G. VAlidity of the crafft substance abuse screening test among adolescent clinic patients. Arch Pediatr Adolesc Med. 2002;156:607–14.

National Institute on Alcohol Abuse and Alcoholism. Alcohol screening and brief intervention for youth: a practitioner's guide. US Dept Health Hum Serv 2011.

Subramaniam GA, Warden D, Minhajuddin A, Fishman MJ, Stitzer ML, Adinoff B, et al. Predictors of abstinence: national institute of drug abuse multisite buprenorphine/naloxone treatment trial in opioid-dependent youth. J Am Acad Child Adolesc Psychiatry. 2011;50:1120–8.

Marsch LA, Bickel WK, Badger GJ, Stothart ME, Quesnel KJ, Stanger C, et al. Comparison of pharmacological treatments for opioid-dependent adolescents: a randomized controlled trial. Arch Gen Psychiatry. 2005;62:1157–64.

Cavazos-Rehg PA, Krauss MJ, Spitznagel EL, Grucza RA, Bierut LJ. Youth tobacco use type and associations with substance use disorders. Addict Abingdon Engl. 2014;109:1371–80.

Principles of Adolescent Substance Use Disorder Treatment: a research-based guide. National institute on drug abuse, Rockville, Maryland, National Institutes of Health; 2014.

Midlöv DP, Eriksson DT, Kragh DA. Inappropriate Drugs in the Elderly. Drug-Relat. Probl. Elder. [Internet]. Springer Netherlands; 2009 [cited 2015 Jun 1]. p. 37–47. Available from: http://link.springer.com/chapter/10.1007/978-90-481-2446-6_4

Ewing JA. Detecting alcoholism: the cage questionnaire. JAMA. 1984;252:1905–7.

Selzer ML. The Michigan alcoholism screening test: the quest for a new diagnostic instrument. Am J Psychiatry. 1971;127:1653–8.

Folstein MF, Folstein SE, McHugh PR. "Mini-mental state". A practical method for grading the cognitive state of patients for the clinician. J Psychiatr Res. 1975;12:189–98.

Yesavage JA, Brink TL, Rose TL, Lum O, Huang V, Adey M, et al. Development and validation of a geriatric depression screening scale: a preliminary report. J Psychiatr Res. 1982;17:37–49.
Appendix
Appendix
JoAn R. Laes, MD
Petro Levounis, MD, MA, FASAM
Daniel L. Sudakin, MD, MPH, FACMT
Edwin A. Salsitz, MD, FASAM
Timothy Wiegand, MD, FACMT (Moderator)
About this article
Cite this article
Laes, J.R., Wiegand, T. Case Presentations from the Addiction Academy. J. Med. Toxicol. 12, 82–94 (2016). https://doi.org/10.1007/s13181-015-0520-x
Published:

Issue Date:

DOI: https://doi.org/10.1007/s13181-015-0520-x
Keywords
Addiction

Pregnancy

Legal

Chronic pain

Special populations