Abstract
I draw on empirical results from perceptual and motor learning to argue for an anti-intellectualist position on skill. Anti-intellectualists claim that skill or know-how is non-propositional. Recent proponents of the view have stressed the flexible but fine-grained nature of skilled control as supporting their position. However, they have left the nature of the mental representations underlying such control undertheorized. This leaves open several possible strategies for the intellectualist, particularly with regard to skill learning. Propositional knowledge may structure the inputs to sensorimotor learning, may constitute the outcomes of said learning, or may be needed for the employment of learned skill. I argue that sensorimotor learning produces multi-scale associational representations, and that these representations are of the right sort to underlie flexible and fine-grained control. I then suggest that their content is vitally indeterminate with regard to propositional content attribution, because they exhibit a kind of open-ended structure. I articulate this kind of structure, and use it to respond to the three intellectualist strategies. I then show how the perspective I advance offers insights for understanding both instruction and expert practice.
Access options
Buy single article
Instant access to the full article PDF.
USD 39.95
Price includes VAT (USA)
Tax calculation will be finalised during checkout.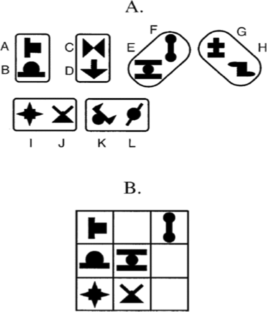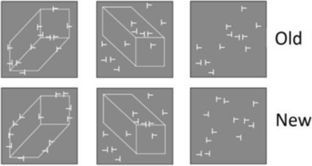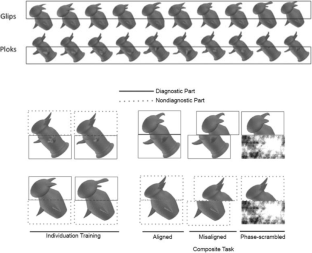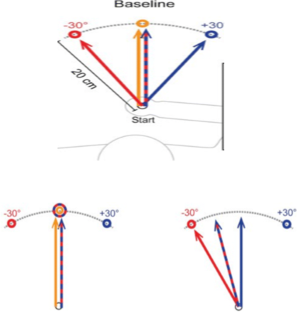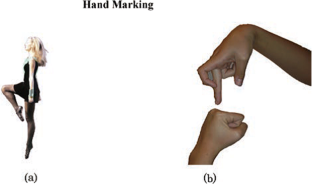 Notes
1.

On one recent account (Wu 2011), attention is important for action selection – it is what allows us to select the objects in our environments that we will act upon. The view I express here, on which learned perceptual representations structure attentional search, is compatible with this perspective.

2.

Levy (2017) considers the case of an expert pianist who sits down at an entirely unfamiliar piano. In this situation, Levy suggests, the pianist must use their propositional knowledge of pianos to inform them what to do in the novel situation. If it is holistic object effects, however, that explain the eye tracking results, and if these are not best read as propositional knowledge (as I will argue in section 4), then the Myung et al. results can be read as an objection to Levy's view that propositional knowledge is required in this case.

3.

Of course, there is a downside to this, given that once a representational structure is learned, it can be hard to operate outside of it. Brownstein and Michaelson (2016) give an amusing example of this phenomenon, in which Major League Baseball all-stars persistently failed to hit pitches from USA softball ace Jennie Finch. What this suggests is a different sensorimotor structure involved in hitting softball pitches, as opposed to baseball ones, despite the very general properties that the two contexts share.
References
Brownstein, M., and E. Michaelson. 2016. Doing without believing: Intellectualism, knowledge-how, and belief-attribution. Synthese 193 (9): 2815–2836.

Burnston, D.C. 2017a. Cognitive penetration and the cognition–perception interface. Synthese 194 (9): 3645–3668. https://doi.org/10.1007/s11229-016-1116-y.

Burnston, D.C. 2017b. Interface problems in the explanation of action. Philosophical Explorations 20 (2): 242–258.

Buskell, A. 2015. How to be skilful: Opportunistic robustness and normative sensitivity. Synthese 192 (5): 1445–1466. https://doi.org/10.1007/s11229-014-0634-8.

Butterfill, S.A., and C. Sinigaglia. 2014. Intention and motor representation in purposive action. Philosophy and Phenomenological Research 88 (1): 119–145.

Chabris, C.F., and E.S. Hearst. 2003. Visualization, pattern recognition, and forward search: Effects of playing speed and sight of the position on grandmaster chess errors. Cognitive Science 27 (4): 637–648.

Chaddock, L., M.B. Neider, M.W. Voss, J.G. Gaspar, and A.F. Kramer. 2011. Do athletes excel at everyday tasks? Medicine and Science in Sports and Exercise 43 (10): 1920–1926.

Christensen, W., J. Sutton, and D. McIlwain. 2015. Putting pressure on theories of choking: Towards an expanded perspective on breakdown in skilled performance. Phenomenology and the Cognitive Sciences 14 (2): 253–293.

Christensen, W., J. Sutton, and D.J. McIlwain. 2016. Cognition in skilled action: Meshed control and the varieties of skill experience. Mind & Language 31 (1): 37–66.

Chua, K.-W., J.J. Richler, and I. Gauthier. 2015. Holistic processing from learned attention to parts. Journal of Experimental Psychology: General 144 (4): 723–729.

De Vega, M., D.A. Robertson, A.M. Glenberg, M.P. Kaschak, and M. Rinck. 2004. On doing two things at once: Temporal constraints on actions in language comprehension. Memory & Cognition 32 (7): 1033–1043.

Diamond, J.S., J.Y. Nashed, R.S. Johansson, D.M. Wolpert, and J.R. Flanagan. 2015. Rapid visuomotor corrective responses during transport of hand-held objects incorporate novel object dynamics. Journal of Neuroscience 35 (29): 10572–10580.

Dreyfus, H.L. 2006. Overcoming the myth of the mental. Topoi 25 (1–2): 43–49.

Dreyfus, H.L., and S.E. Dreyfus. 2005. Peripheral vision: Expertise in real world contexts. Organization Studies 26 (5): 779–792.

Farkas, K. 2018. Know-how and non-propositional intentionality. Non-Propositional Intentionality 95.

Faubert, J. 2013. Professional athletes have extraordinary skills for rapidly learning complex and neutral dynamic visual scenes. Scientific Reports 3: 1154.

Ferretti, G., and Caiani, S. Z. (2018). Solving the interface problem without translation: The same format thesis. Pacific Philosophical Quarterly.

Fiser, J., and R.N. Aslin. 2001. Unsupervised statistical learning of higher-order spatial structures from visual scenes. Psychological Science 12 (6): 499–504.

Fodor, J.A. 2008. LOT 2: The language of thought revisited. Oxford: Oxford University Press.

Frank, M.C., and D. Barner. 2012. Representing exact number visually using mental abacus. Journal of Experimental Psychology: General 141 (1): 134–149.

Fridland, E. 2014. They've lost control: Reflections on skill. Synthese 191 (12): 2729–2750.

Fridland, E.R. 2015. Skill, nonpropositional thought, and the cognitive penetrability of perception. Journal for General Philosophy of Science 46 (1): 105–120.

Fridland, E. 2017. Skill and motor control: Intelligence all the way down. Philosophical Studies 174 (6): 1539–1560.

Gallivan, J.P., K.S. Barton, C.S. Chapman, D.M. Wolpert, and J.R. Flanagan. 2015. Action plan co-optimization reveals the parallel encoding of competing reach movements. Nature Communications 6: 7428.

Gallivan, J.P., C.S. Chapman, D.M. Wolpert, and J.R. Flanagan. 2018. Decision-making in sensorimotor control. Nature Reviews. Neuroscience 19 (9): 519–534. https://doi.org/10.1038/s41583-018-0045-9.

Gallivan, J.P., B.M. Stewart, L.A. Baugh, D.M. Wolpert, and J.R. Flanagan. 2017. Rapid automatic motor encoding of competing reach options. Cell Reports 18 (7): 1619–1626.

Grzankowski, A. 2015. Pictures have propositional content. Review of Philosophy and Psychology 6 (1): 151–163.

Kirsh, D. 2010. Thinking with external representations. AI & SOCIETY 25 (4): 441–454. https://doi.org/10.1007/s00146-010-0272-8.

Kirsh, D. (2011). Situating instructions.

Kirsh, D. 2013. Embodied cognition and the magical future of interaction design. ACM Transactions on Computer-Human Interaction (TOCHI) 20 (1): 3.

Kulvicki, J. 2015. Analog representation and the parts principle. Review of Philosophy and Psychology 6 (1): 165–180.

Levy, N. 2017. Embodied savoir-faire: Knowledge-how requires motor representations. Synthese 194 (2): 511–530.

Memelink, J., and B. Hommel. 2005. Attention, instruction, and response representation. European Journal of Cognitive Psychology 17 (5): 674–685.

Montero, B., and C. Evans. 2011. Intuitions without concepts lose the game: Mindedness in the art of chess. Phenomenology and the Cognitive Sciences 10 (2): 175–194.

Myung, J.-Y., S.E. Blumstein, and J.C. Sedivy. 2006. Playing on the typewriter, typing on the piano: Manipulation knowledge of objects. Cognition 98 (3): 223–243.

Nashed, J.Y., F. Crevecoeur, and S.H. Scott. 2014. Rapid online selection between multiple motor plans. Journal of Neuroscience 34 (5): 1769–1780.

Newen, A. 2016. Defending the liberal-content view of perceptual experience: Direct social perception of emotions and person impressions. Synthese 194 (3): 761–785.

Pavese, C. (2015). Practical senses.

Pavese, C. 2017. A theory of practical meaning. Philosophical Topics 45 (2): 65–96.

Pavese, C. 2018. On the psychological reality of practical representation. Philosophical Psychology.

Springle, A. 2019. Methods, minds, memory, and kinds. Philosophical Psychology 32 (5): 635–661.

Stanley, J. 2011. Knowing (how). Noûs 45 (2): 207–238.

Stanley, J., and J.W. Krakauer. 2013. Motor skill depends on knowledge of facts. Frontiers in Human Neuroscience 7: 503.

Stanley, J., & Williamson, T. (2017). Skill.

Sutton, J., D. McIlwain, W. Christensen, and A. Geeves. 2011. Applying intelligence to the reflexes: Embodied skills and habits between Dreyfus and Descartes. Journal of the British Society for Phenomenology 42 (1): 78–103.

Voss, M.W., A.F. Kramer, C. Basak, R.S. Prakash, and B. Roberts. 2010. Are expert athletes 'expert' in the cognitive laboratory? A meta-analytic review of cognition and sport expertise. Applied Cognitive Psychology 24 (6): 812–826. https://doi.org/10.1002/acp.1588.

Wu, W. 2011. Attention as selection for action. Attention: philosophical and psychological essays: 97–116.

Zang, X., T. Geyer, L. Assumpcao, H.J. Muller, and Z. Shi. 2016. From foreground to background: How task-neutral context influences contextual cueing of visual search. Frontiers in Psychology 7: 852.
Additional information
Publisher's Note
Springer Nature remains neutral with regard to jurisdictional claims in published maps and institutional affiliations.
About this article
Cite this article
Burnston, D.C. Anti-Intellectualism for the Learning and Employment of Skill. Rev.Phil.Psych. 12, 507–526 (2021). https://doi.org/10.1007/s13164-020-00506-5