Abstract
Three new versions of Wason's 2-4-6 rule discovery task incorporating error rates or feedback of uncertainty reduction, inspired by the error-statistical account in philosophy of science, were employed. In experiments 1 and 2, participants were instructed that some experimenter feedback would be erroneous (control was original 2-4-6 without error). The results showed that performance was impaired when there was probabilistic error. In experiment 3, participants were given uncertainty reduction feedback as they generated different number triples and the negative effects of probabilistic error were not observed. These findings are informative not only about rule discovery tasks in general but also about contexts of inference under uncertainty.
Access options
Buy single article
Instant access to the full article PDF.
US$ 39.95
Tax calculation will be finalised during checkout.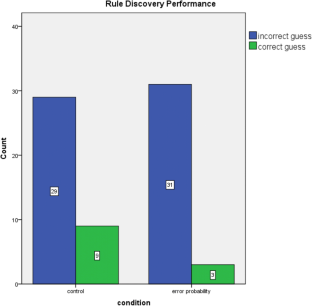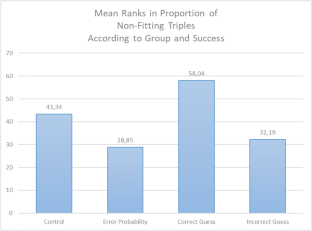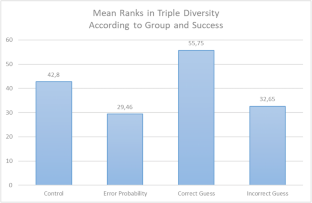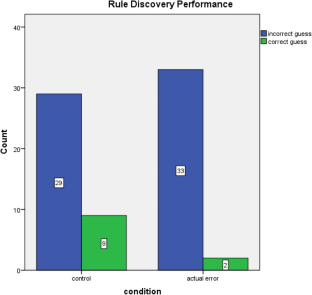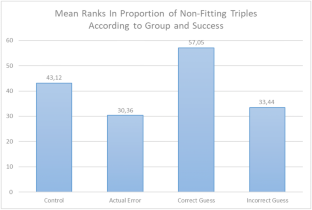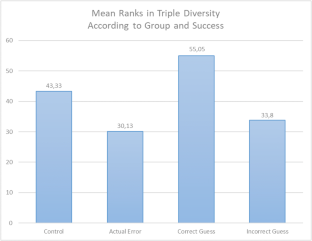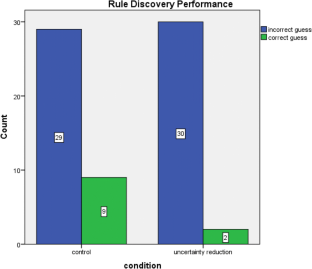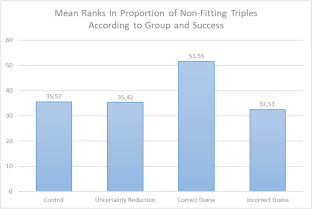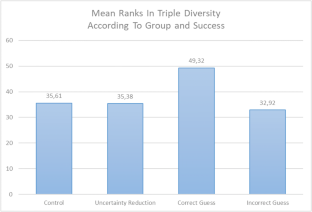 References
Bandyopadhyay, P.S., and M.R. Forster. 2011. Handbook of philosophy of science volume 7: Philosophy of statistics. Elsevier.

Carruthers, P., S. Stich, and M. Siegal. 2002. The cognitive basis of science. Cambridge: Cambridge University Press.

Caverni, J.P., S. Rossi, and J.L. Péris. 2005. How to defocus in hypothesis testing: Manipulating the status of the initial triple in the 2-4-6 problem. In The shape of reason, ed. V. Girotto and P.N. Johnson-Laird. Hove: Psychology Press.

Evans, J.St.B.T. 2003. In two minds: Dual-process accounts of reasoning. Trends in Cognitive Sciences 7 (10): 454–459.

Evans, J.St.B.T. 2014. Reasoning, biases and dual processes: The lasting impact of Wason (1960). The Quarterly Journal of Experimental Psychology 67: 1–17.

Feist, G.J. 2006. The psychology of science and the origins of the scientific mind. New Haven: Yale University Press.

Fritz, C.O., P.E. Morris, and J.J. Richler. 2012. Effect size estimates: Current use, calculations, and interpretation. Journal of Experimental Psychology: General 141 (1): 2–18.

Gorman, M.E. 1986. How the possibility of error affects falsification on a task that models scientific problem solving. British Journal of Psychology 77: 85–96.

Gorman, M.E. 1989. Error, falsification, and scientific inference: An experimental investigation. The Quarterly Journal of Experimental Psychology 41A: 385–412.

Holyoak, K.J., and R.G. Morrison. 2012. The Oxford handbook of thinking and reasoning. New York: Oxford University Press.

Kahneman, D. 2011. Thinking, fast and slow. New York: Farrar, Straus and Giroux.

Klayman, J., and Y.-w. Ha. 1987. Confirmation, disconfirmation, and information in hypothesis testing. Psychological Review 94 (2): 211–228.

Lakatos, I. 1970. Falsification and the methodology of scientific research programs. In Criticism and the growth of knowledge, ed. I. Lakatos and A. Musgrave, 91–196. New York: Cambridge University Press.

Mayo, D. 1996. Error and the growth of experimental knowledge. Chicago: The University of Chicago Press.

Mayo, D. 2005. Evidence as passing severe tests: Highly probable versus highly probed hypotheses. In Scientific evidence: Philosophical theories & applications, ed. P. Achinstein, 95–127. Baltimore: The Johns Hopkins University Press.

Mayo, D., and A. Spanos. 2011. Error statistics. In The handbook of philosophy of science, volume7: Philosophy of statistics, ed. Prasanta S. Bandyopadhyay and Malcolm Forster. Amsterdam: Elsevier Publishers.

Penner, D.E., and D. Klahr. 1996. When to trust the data: Further investigations of system error in a scientific reasoning task. Memory and Cognition 24: 655–668.

Sarkar, S., and J. Pfeifer. 2005. Philosophy of science: An encyclopedia. London: Routledge.

Sternberg, R.J., and T. Ben-Zeev. 2001. Complex cognition: The psychology of human thought. New York: Oxford University Press.

Taper, M., and S. Lele. 2004. The nature of scientific evidence: Statistical, philosophical and empirical considerations. Chicago: University of Chicago Press.

Van der Henst, J.B., S. Rossi, and W. Schroyens. 2002. When participants are not misled they are not so bad after all: A pragmatic analysis of a rule discovery task. In Proceedings of the 24th annual conference of the cognitive science society, ed. W.D. Gray and C. Shunn, 902–907. Mahwah: Laurence Erlbaum Associates.

Wason, P.C. 1960. On the failure to eliminate hypotheses in a conceptual task. Quarterly Journal of Experimental Psychology 12: 129–140.
Acknowledgements
The authors would like to thank Rabianur Balci for assistance in the coding and analysis of part of the data.
Additional information
Publisher's Note
Springer Nature remains neutral with regard to jurisdictional claims in published maps and institutional affiliations.
About this article
Cite this article
Aktunc, M., Hazar, C. & Baytimur, E. Error Rates and Uncertainty Reduction in Rule Discovery. Rev.Phil.Psych. 12, 435–452 (2021). https://doi.org/10.1007/s13164-020-00494-6