Abstract
Designers' intentions are important for determining an artifact's proper function (i.e., its perceived real function). However, there are disagreements regarding why. In one view, people reason causally about artifacts' functional outcomes, and designers' intended functions become important to the extent that they allow inferring outcomes. In another view, people use knowledge of designers' intentions to determine proper functions, but this is unrelated to causal reasoning, having perhaps to do with intentional or social forms of reasoning (e.g., authority). Regarding these latter social factors, researchers have proposed that designers' intentions operate through a mechanism akin to social conventions, and that therefore both are determinants of proper function. In the current work, participants learned about an object's creation, about social conventions for its use and about a specific episode where the artifact was used. The function implemented by the user could be aligned with the designer's intended function, the social convention, both, or neither (i.e., an opportunistic use). Importantly, the use episode always resulted in an accident. Data show that the accident negatively affected proper function judgments and perceived efficiency for conventional and opportunistic functions, but not for designers' intended functions. This is inconsistent with the view that designers' intentions are conceptualized as causes of functional outcomes and with the idea that designers' intentions and social conventions operate through a common mechanism.
Access options
Buy single article
Instant access to the full article PDF.
USD 39.95
Price includes VAT (USA)
Tax calculation will be finalised during checkout.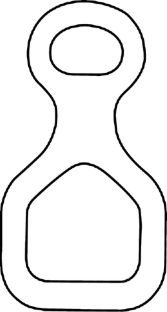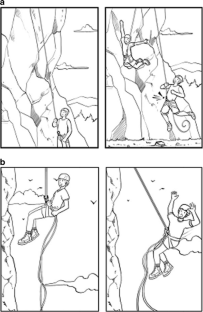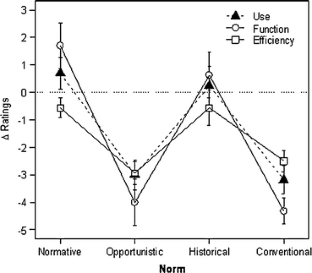 References
Ahn, W., C. Kalish, S. Gelman, D. Medin, C. Luhman, and S. Atran. 2001. Why essences are essential in the psychology of concepts. Cognition 82: 56–69.

Aunger, R. 2010. What's special about human technology? Cambridge Journal of Economics 34: 115–123.

Bloom, P. 1996. Intention, history, and artifact concepts. Cognition 60: 1–29.

Bloom, P., and L. Markson. 1998. Intention and analogy in children's naming of pictorial representations. Psychological Science 9: 200–204.

Casler, K., and D. Kelemen. 2005. Young children's rapid learning about artifacts. Developmental Science 8: 472–480.

Casler, K., T. Terziyan, and K. Greene. 2009. Toddlers view artifact function normatively. Cognitive Development 24: 240–247.

Chaigneau, S.E., L.W. Barsalou, and S. Sloman. 2004. Assessing the causal structure of function. Journal of Experimental Psychology. General 133(4): 601–625.

Chaigneau, S.E., R.D. Castillo, and L. Martinez. 2008. Creators' intentions bias judgments of function independently from causal inferences. Cognition 109: 123–132.

Cummins, R. 1975. Functional analysis. Journal of Philosophy 72: 741–765.

Defeyter, M.A., and T.P. German. 2003. Acquiring an understanding of design: Evidence form children's insight problem solving. Cognition 89: 133–155.

Defeyter, M.A., T.P. German, and S.E. Avons. 2007. Developmental changes in information central to artefact representation: Evidence from functional fluency tasks. Developmental Science 10: 538–546.

Defeyter, M.A., J. Hearing, and T.P. German. 2009. A developmental dissociation between category and function judgments about novel artifacts. Cognition 110: 260–264.

Dennett, D.C. 1990. The interpretation of texts, people and other artefacts. Philosophy and Phenomenological Research 50S: 177–194.

Gelman, S.A., and P. Bloom. 2000. Children are sensitive to how an object was created when deciding what to name it. Cognition 76: 91–103.

German, T.P., and M.A. Defeyter. 2000. Immunity to functional fixedness in young children. Psychonomic Bulletin and Review 7(4): 707–712.

German, T.P., and S.C. Johnson. 2002. Function and the origins of the design stance. Journal of Cognition and Development 3(3): 279–300.

German, T.P., D. Truxaw, and M.A. Defeyter. 2007. The role of information about "convention", "design", and "goal" in representing artificial kinds. New Directions for Child and Adolescent Development 115: 69–81.

Gutheil, G., P. Bloom, N. Valderrama, and R. Freedman. 2004. The role of historical intuitions in children's and adults' naming of artifacts. Cognition 91(1): 23–42.

Kelemen, D., and S. Carey. 2007. The essence of artifacts: Developing the design stance. In Creations of the mind: Theories of artifacts and their representation, ed. S. Laurence and E. Margolis, 212–230. Oxford: Oxford University Press.

Lombrozo, T., and B. Rehder. 2012. Functions in biological kind classification. Cognitive Psychology 65: 457–485.

Malt, B.C., and M.R. Paquet. 2012. The real deal: What judgments of really reveal about how people think about artifacts. Memory & Cognition. doi:10.3758/s13421-012-0270-9.

Malt, B.C., and S.A. Sloman. 2007. Category essence or essentially pragmatic? Creator's intention in naming and what's really what. Cognition 105: 615–648.

Matan, A., and S. Carey. 2001. Developmental changes within the core of artifact concepts. Cognition 78: 1–26.

Oakes, L.M., and K.L. Madole. 2008. Function revisited: How infants construe functional features in their representation of objects. In Advances in child development and behavior, 36, ed. R. Kail, 135–185. San Diego: Elsevier.

Scheele, M. 2005. The proper use of artefacts. A philosophical theory of the social constitution of artefact functions. Leiden: Marcel Scheele.

Scheele, M. 2006. Function and use of technical artefacts. The social conditions of function assignment. Studies in History and Philosophy of Science 37: 23–36.

Siegel, D., and M. Callanan. 2007. Artifacts as conventional objects. Journal of Cognition and Development 8: 183–203.

Tomasello, M. 1999. The cultural origins of human cognition. Harvard University Press.

Vaesen, K. 2012. The cognitive bases of human tool use. The Behavioral and Brain Sciences 35(4): 203–262.

Vaesen, K., and M. van Amerongen. 2008. Optimality vs. intent: Limitations of Dennett's artifact hermeneutics. Philosophical Psychology 21(6): 779–797.

Vermaas, P. E., M. Carrara, S. Borgo, and P. Garbacz 2011. The design stance and its artefacts. Synthese 1–22

Whiten, A., V. Horner, and F. de Waal. 2005. Conformity to cultural norms of tool use in chimpanzees. Nature 437: 738–740.
Acknowledgments
This work was supported by grant 1100426 to the first author from the Fondo Nacional de Desarrollo Científico y Tecnológico (FONDECYT) of the Chilean government. We gratefully acknowledge Mark Nielsen for his useful comments on an earlier version of this manuscript. We are also grateful to Mauricio Ríos for help in data collection, and to Cristián Coo and Vicente Soto for their work in creating the materials, rock climbing videos, and also in data collection.
About this article
Cite this article
Chaigneau, S.E., Puebla, G. The Proper Function of Artifacts: Intentions, Conventions and Causal Inferences. Rev.Phil.Psych. 4, 391–406 (2013). https://doi.org/10.1007/s13164-013-0146-3
Keywords
Proper Function

Social Convention

Causal Reasoning

Alternative Function

Historical Function