Abstract
Contemporary social theory and the United Nations (1989) Convention on the Rights of the Child have forged current interest in the concept of children's citizenship. However, what citizenship is and can be for young children is surrounded by much debate and ambiguity. This article discusses explorations of possibilities of children's citizenship from a study of the author's practice of social justice storytelling as pedagogy with a class of children aged five to 6 years of age. The study sought findings to what active citizenship is possible for young children; and who young children might be as active citizens, from children's responses to performed social justice stories. Aesthetic encounters with story provoked affective responses. Retribution and rebellion, though paradoxical to metanarratives of young children and citizenship, were two significant themes amidst these responses. The significant nature of these themes is explored and explained through identification of possible narrative influence and identification of children's initiated actions and comments as life stories of citizenship practice.
Résumé
La théorie sociale contemporaine et la Convention relative aux droits de l'enfant des Nations Unies (1989) ont forgé l'intérêt actuel pour le concept de citoyenneté des enfants. Toutefois, ce qu'est et peut être la citoyenneté pour les jeunes enfants est entouré par beaucoup de débats et d'ambiguïté. Cet article discute d'explorations de possibilités de citoyenneté des enfants à partir d'une étude de la pratique de l'auteur relative à la narration d'histoires de justice sociale en tant que pédagogie avec une classe d'enfants de cinq à six ans. À partir des réponses des enfants à des histoires jouées de justice sociale, l'étude cherchait à trouver quel type de citoyenneté active est possible pour les jeunes enfants, et qui pourraient être les jeunes enfants en tant que citoyens actifs. Les rencontres esthétiques avec les histoires ont provoqué des réponses affectives. La récompense et la rébellion, bien que paradoxales pour les métarécits des jeunes enfants et pour la citoyenneté, étaient deux thèmes importants parmi ces réponses. La nature significative de ces thèmes est explorée et expliquée à travers l'identification de l'influence possible de la narration et l'identification des actions et commentaires initiés par les enfants en tant qu'histoires vécues de la pratique de la citoyenneté.
Resumen
La teoría social contemporánea y la Convención sobre los Derechos del Niño de las Naciones Unidas (1989) han forjado el interés actual en el concepto de la ciudadanía de los niños. Sin embargo, hay mucho debate y ambigüedad alrededor de lo que es y puede ser la ciudadanía para los niños pequeños. Este artículo discute la exploración de las posibilidades acerca de la ciudadanía de los niños desde un estudio de la práctica del autor sobre la narración de la justicia social como pedagogía con una clase de niños de entre cinco y seis años de edad. El estudio intentó hallar descubrimientos sobre cuál ciudadanía activa es posible para los niños pequeños, y quiénes serían los niños pequeños como ciudadanos activos, a partir de las respuestas de los niños a historias actuadas sobre justicia social. Los encuentros estéticos con la historia provocaron respuestas afectivas. La retribución y la rebelión, aunque paradójicas a las metanarraciones de niños pequeños y la ciudadanía, fueron dos temas significativos entre estas respuestas. La naturaleza significativa de estos temas se explora y se explica a través de la posible influencia e identificación narrativa de las acciones y comentarios iniciados por los niños como historias de vida de práctica ciudadana
Access options
Buy single article
Instant access to the full article PDF.
USD 39.95
Price excludes VAT (USA)
Tax calculation will be finalised during checkout.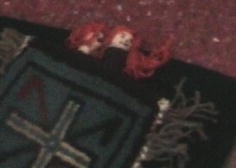 Notes
Throughout this article the feminine pronoun is used to imply both males and females. For many hundreds of years the practice has been to use the male pronoun to refer to both genders; this is a small effort to bring balance to this practice.

Nussbaum adopted this idea from Booth (1988), who suggested viewing a literary work as a friend.

All children in the study self-selected pseudonyms.
References
Abbs, P. (1989). A is for aesthetic: Essays on creative and aesthetic education. Sussex: The Falmer Press.

Arendt, H. (1958/1998). The human condition (2nd ed.). Chicago: The University of Chicago Press.

Benjamin, W. (1955/1999). Illuminations (H. Zorn, Trans.). London: Pimlico.

Booth, W. (1988). The company we keep: An ethics of fiction. Berkeley: University of California Press.

Broström, S. (2002). Children tell stories. European Early Childhood Education Research Journal, 10(1), 85–97.

Connell, R. W. (1971). The child's construction of politics. Melbourne: Melbourne University Press.

Creswell, J. W. (2005). Education Research: Planning, conducting, and evaluating quantitative and qualitative research (2nd ed.). Upper Saddle River: Pearson Education Inc.

Davies, B. (2003). Frogs and snails and feminist tales: Preschool children and gender (Revised ed.). Cresskill, N.J: Hampton Press Inc.

Delanty, G. (2002). Communitarianism and citizenship. In E. F. Isin & B. Turner (Eds.), Handbook of citizenship studies (pp. 161–174). London: Sage.

Dewey, J. (1934). Art as experience. New York: Capricorn Books.

Dick, B. (1993). You want to do an action research thesis? Retrieved June 11, 2009, from http://www.scu.edu.au/schools/gcm/ar/art/arthesis.html.

Foucault, M. (1977). Discipline and punish. London: Penguin.

Gallacher, L., & Gallagher, M. (2008). Methodological immaturity in childhood research?: Thinking through 'participatory methods'. Childhood, 15(4), 499–516.

Gilbert, P. (1994). "And they lived happily ever after": Cultural storylines and the construction of gender. In A. Dyson & C. Genishi (Eds.), The need for story: Cultural diversity in classroom and community (pp. 124–142). Urbana: National Council of Teachers of English.

Greene, M. (1995). Releasing the imagination: Essays on education, the arts, and social change. San Francisco: Jossey-Bass.

Hard, L. (2005). Would the leaders in early childhood education and care please step forward? Journal of Australian Research in Early Childhood Education, 12, 51–61.

James, A., Jencks, C., & Prout, A. (1998). Theorising childhood. Oxford: Polity Press.

Lipman, M. (1988). Philosophy goes to school. Philadelphia: Temple University Press.

Luke, C. (1989). Pedagogy, printing and protestantism. Albany: State University of New York Press.

MacNaughton, G., & Hughes, P. (2009). Doing action research in early childhood studies: A step by step guide. Berkshire, England: Open University Press.

Marsh, J., & Millard, E. (2000). Literacy and popular culture: Using children's culture in the classroom. London: Paul Chapman Publishing.

Nikola-Lisa, W. (1993). Pirates, pirates over salt, salt sea. Children's literature in education, 24, 101–114.

Nussbaum, M. (1997). Cultivating humanity: A classical defense of reform in liberal education. Cambridge: Harvard University Press.

Stephens, J. (1992). Language and ideology in children's fiction. Essex: Longman.

Stonehouse, A. (1994). Not just nice ladies: A book of readings on early childhood care and education. Castle Hill: Pademelon Press.

Sutton-Smith, B. (1997). The ambiguity of play. Cambridge: Harvard University Press.

Tatar, M. (2003). The hard facts of the Grimms' fairy tales (2nd ed.). Princeton: Princeton University Press.

Turner-Bowker, D. M. (1996). Gender stereotyped descriptors in children's picture books: Does "curious Jane" exist in the literature? Sex roles, 35(7/8), 461–488.

Whalley, J. (1996). The development of illustrated texts and picture books. In P. Hunt & S. Bannister Ray (Eds.), The international companion encyclopaedia of children's literature (pp. 220–230). London: Routledge.

Whitehead, J., & McNiff, J. (2006). Action research: A living theory. London: Sage.

Williams, J. (2002). Introduction. In N. Dower & J. Williams (Eds.), Global citizenship: A critical introduction (pp. 1–8). New York: Routledge.

Winter, R. (1998). Finding a voice-thinking with others: A conception of action research. Educational Action Research, 6(1), 53–68.

Zipes, J. (1983). Fairy tales and the art of subversion: The classical genre for children and the process of civilization. London: Heinemann.
About this article
Cite this article
Phillips, L.G. Retribution and Rebellion: Children's Meaning Making of Justice Through Storytelling. IJEC 44, 141–156 (2012). https://doi.org/10.1007/s13158-012-0053-2
Published:

Issue Date:

DOI: https://doi.org/10.1007/s13158-012-0053-2
Keywords
Aesthetic encounters

Citizenship

Children's rights

Metanarratives

Social justice

Stories

Storytelling