Abstract
Determining the economic value of wetlands is essential while creating sustainable wetland development plans and market-based ecological protection strategies. This paper studies the value of Begnas Watershed System by assessing the economic values of its selective ecosystem servicees. We conducted household surveys, multiple focus group discussions, stakeholder consultation, indepth interviews and used a combination of market and non-market based valuation methods like market price method, travel cost method, revealved price method, contingent valuation method, and benefit transfer method to determine the value of ecosystem services of the Begnas Watershed System. This study discovered that the economic benefit generated from the wetland was worth US 3.91 million per year, equivalent to US 650.67 per household and US$ 799.79 per hectare. The direct non-consumptive (recreational) service was the most beneficial service holding about 85% of the total value. This research study concludes that the Begnas Watershed System is economically beneficial for the local communities living in or close to the watershed and is worth the investment in lake restoration projects. This results from this study will serve as an important tool for policymakers and stakeholders during the formulation of management plans for the wetland's sustainability.
Access options
Buy single article
Instant access to the full article PDF.
USD 39.95
Price excludes VAT (USA)
Tax calculation will be finalised during checkout.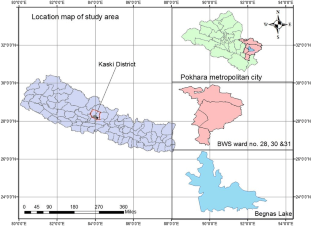 Data Availability
The data used to support the findings of this study are available from the corresponding author upon request.
References
Adams C, da Motta RS, Ortiz RA, Reid J, Aznar CE, de Almeida Sinisgalli PA (2008) The use of contingent valuation for evaluating protected areas in the developing world: economic valuation of Morro do Diabo State Park, Atlantic Rainforest, São Paulo State (Brazil). Ecological Economics 66(2–3):359–370

Adekola O, Mitchell G, Grainger A (2015) Inequality and ecosystem services: the value and social distribution of Niger Delta wetland services. Ecosystem Services 12:42–54

Baker NJ (2008) Sustainable wetland resource utilization of Sango Bay through eco-tourism development. African Journal of Environmental Science and Technology 2(10):326–335

Bakker M, Matsuno Y (2001) A framework for valuing ecological services of irrigation water–A case of an irrigation-wetland system in Sri Lanka. Irrigation and Drainage Systems 15(2):99–115

Baral N, Stern MJ, Bhattarai R (2008) Contingent valuation of ecotourism in Annapurna conservation area, Nepal: implications for sustainable park finance and local development. Ecological Economics 66(2–3):218–227

Baral S, Malla R, Ranabhat S (2009) Above-ground carbon stock assessment in different forest types of Nepal. Banko Janakari 19(2):10–14

Baral S, Basnyat B, Khanal A, Gauli K (2016) A total economic valuation of wetland ecosystem services: an evidence from Jagadishpur Ramsar site, Nepal. The Scientific World Journal

Barbier EB, Acreman M, Knowler D (1997). Economic valuation of wetlands: a guide for policy makers and planners

Basnyat B, Sharma BP, Kunwar RM, Acharya RP, Shrestha J (2012) Is current level of financing sufficient for conserving Bardia National Park? A case study of ECONOMIC valuation of BardiaNational Park, Nepal. Banko Jankari 22(2)

Bhandari B (2003) Module I: let us keep our wetland healthy. IGES, Hayama

Bhandari B (2009) Wise use of wetlands in Nepal. Banko Janakari:10–17

Bhandari AR, Khadka UR, Kanel KR (2018) Valuation of ecosystem services: a case of panchase pretected forest in Nepal

Bhowmik S (2020) Ecological and economic importance of wetlands and their vulnerability: A review. In: Current state and future impacts of climate change on biodiversity. IGI Global, pp 95–112

Bingham GB, Brody R, Bromley M, Clark D, Cooper ET, Costanza W, Hale R, Hayden T, Kellert G, Stephen (1995) Issues in ecosystem valuation: improving information for decision making. Ecological Economics 14(2):73–90

Brouwer R, Turner RK, Georgiou S, Powe N, Bateman, I., Langford IH (2003) Social and deliberative approaches to support wetland management

Bullock A, Acreman M (2003) The role of wetlands in the hydrological cycle. Hydrology and Earth System Sciences Discussions 7(3):358–389

CBS, N (2012) National population and housing census 2011, National Report: Kathmandu

Costanza R, de Groot R, Sutton P, Van der Ploeg S, Anderson SJ, Kubiszewski I, Farber S, Turner RK (2014) Changes in the global value of ecosystem services. Global Environmental Change 26:152–158

Czajkowski M, Giergiczny M, Kronenberg J, Englin J (2015) The individual travel cost method with consumer-specific values of travel time savings

Daily GC (1997) Valuing and safeguarding Earth's life support systems. Natures services: societal dependence on natural ecosystems. Island Press, Washington, DC, pp 365–374

Darwall W, Bremerich V, De Wever A, Dell AI, Freyhof J, Gessner MO et al (2018) The Alliance for freshwater life: A global call to unite efforts for freshwater biodiversity science and conservation. Aquatic Conservation: Marine and Freshwater Ecosystems 28(4):1015–1022

Das S (2013) Travel cost method for environmental valuation. Center of Excellence in Environmental Economics, Madras School of Economics, Dissemination Paper, 23

Davidson NC (2014) How much wetland has the world lost? Long-term and recent trends in global wetland area. Marine and Freshwater Research 65(10):934–941

De Groot RS, Wilson MA, Boumans RM (2002) A typology for the classification, description and valuation of ecosystem functions, goods and services. Ecological Economics 41(3):393–408

DFO (2015). Community Forestry database. District Forest Office (DFO), Kaski, Pokhara, Nepal

Dodds WK, Wilson KC, Rehmeier RL, Knight GL, Wiggam S, Falke JA, Dalgleish HJ, Bertrand KN (2008) Comparing ecosystem goods and services provided by restored and native lands. AIBS Bulletin 58(9):837–845

Emerton L (2016) Economic valuation of wetlands: total economic value. The Wetland Book: I: structure and function, management and methods, pp 1–6

Finlayson CM, Davies GT, Moomaw WR (2019) The second warning to humanity – providing a context for wetland management and policy. Wetlands 39:1–5. https://doi.org/10.1007/s13157-018-1064-z

Haque AE, Murty MN, Shyamsundar P (2011) Environmental Valuation in South Asia. Cambridge University Press

Heinen JT, Kattel B (1992) Parks, people, and conservation: a review of management issues in Nepal's protected areas. Population and Environment 14(1):49–84

Iamtrakul P, Teknomo K, Hokao K (2005) Public park valuation using travel cost method. Paper presented at the Proceedings of the Eastern Asia Society for Transportation Studies

Iqbal A, Shang Z (2020) Wetlands as a carbon sink: insight into the Himalayan region. In: Carbon management for promoting local livelihood in the Hindu Kush Himalayan (HKH) Region. Springer, Cham, pp 125–144

IUCN (2004) A review of the status and threats to wetlands in Nepal. IUCN Nepal, Kathmandu

Johnston RJ, Rolfe J, Rosenberger RS, Brouwer R (2015) Introduction to benefit transfer methods. In: Benefit transfer of environmental and resource values. Springer, pp 19–59

JVS (2011) Integrated management of water and other natural resources in Himalayan watersheds case of Begnas Lake Nepal

Kabii T (1996) An overview of African wetlands

Kakuru W, Turyahabwe N, Mugisha J (2013) Total economic value of wetlands products and services in Uganda. The Scientific World Journal 2013:1–13

Karanja F, Emerton L, Mafumbo J, Kakuru W (2001) Assessment of the economic value of Pallisa district wetlands, Uganda. Biodiversity Economics for Eastern Africa & Uganda's National Wetlands Programme, IUCN Eastern Africa Programme

Kc B, Kandel P, Adhikari S (2013) Economic valuation of ecosystem services in protected areas: A case study from Nepal. Banko Janakari 23(1):42–50

Körner C, Paulsen J (2004) A world-wide study of high altitude treeline temperatures. Journal of Biogeography 31(5):713–732

Lamsal P, Pant KP, Kumar L, Atreya K (2015) Sustainable livelihoods through conservation of wetland resources: a case of economic benefits from Ghodaghodi Lake, western Nepal. Ecology and Society 20(1)

LI-BIRD (2017) Butterfly Pocket Book. Local Initiatives for Biodiversity, Research and Development (LI-BIRD)

Maltby E (2006) Wetland conservation and management: questions for science and society in applying the ecosystem approach. In: Wetlands: functioning, biodiversity conservation, and restoration. Springer, pp 93–116

Mazzotta M, Bousquin J, Berry W, Ojo C, McKinney R, Hyckha K, Druschke CG (2019) Evaluating the ecosystem services and benefits of wetland restoration by use of the rapid benefit indicators approach. Integrated Environmental Assessment and Management 15(1):148–159

MEA (2005) Millennium ecosystem assessment. Ecosystems and human well-being: Biodiversity Synthesis, Published by World Resources Institute, Washington, DC

MFSC (2014) Nepal biodiversity strategy and action plan (2004–2014). Ministry of Forest and Soil Conservation. Government of Nepal, Kathmandu

Mitsch WJ, Bernal B, Nahlik AM, Mander Ü, Zhang L, Anderson CJ, Jørgensen SE, Brix H (2013) Wetlands, carbon, and climate change. Landscape Ecology 28(4):583–597

Mwakubo SM, Obare GA (2009) Vulnerability, livelihood assets and institutional dynamics in the management of wetlands in Lake Victoria watershed basin. Wetlands Ecology and Management 17(6):613–626

Oli KP (1996) Environmental study of Nepal's Begnas and Rupa lakes. National Conservation Strategy Implementation Project

Pearce D, Moran D (2013) The economic value of biodiversity. Routledge

Ramsar (2016). Ramsar Sites Information Service [online]. Retrieved from https://rsis.ramsar.org/ris/2257. Accessed 2 Feb 2017

Ramsar (2018) National Rmsar Strategy and action plan Nepal 2018–2024. Government of Nepal, Ministry of Forest and Environment

Rasul G, Chettri N, Sharma E (2011) Framework for valuing ecosystem services in the Himalayas. International Centre for Integrated Mountain Development (ICIMOD)

Rayamajhi B (2009) Direct use values of wetland resources to inhabitants in the buffer zone of Koshi Tappu wildlife reserve, Nepal. Mahidol University

Richardson LL, Kroeger J, Casey T, Frank (2015) The role of benefit transfer in ecosystem service valuation. Ecological Economics 115:51–58

Roy MB, Roy PK, Samal NR, Mazumdar A (2012) Socio-economic valuations of wetland based occupations of lower gangetic basin through participatory approach. Environment and Natural Resources Research 2(4):30

Savillo IT (2009) Present status of Ramsar sites in Nepal. International Journal of Biodiversity and Conservation 1(5):146–150

Schneck JD, Murray BC, Galik CS, Jenkins WA. (2011). Demand for REDD carbon credits. A primer on buyers, markets, and factors impacting prices. Nicholas Institute for Environmental Policy Solutions, Working Paper

Sharma B, Rasul G, Chettri N (2015) The economic value of wetland ecosystem services: evidence from the Koshi Tappu wildlife reserve, Nepal. Ecosystem Services 12:84–93

Shrestha RK, Alavalapati JRR, Seidl AF, Weber KE, Suselo TB (2007) Estimating the local cost of protecting Koshi Tappu Wildlife Reserve, Nepal: a contingent valuation approach. Environment, Development and Sustainability 9(4):413

TEEB (2009) The economics of ecosystems and biodiversity for national and international policy makers—summary: responding to the value of nature 2009. Welzel and Hardt, Wesseling

TEEB (2010) The economics of ecosystems and biodiversity: ecological and economic foundations. Earthscan, London

TEEB, E (2008) The economics of ecosystems and biodiversity. European Communities Brussels

Thapa K, Getzner M (2014) Tourists' willingness to pay for entry fee in Langtang National Park, Nepal. Paper presented at the proceedings of the 7th international conference on monitoring and Management of Visitors in recreational and protected areas (MMV)(local community and outdoor recreation)

Tinch R, Beaumont N, Sunderland T, Ozdemiroglu E, Barton D, Bowe C et al (2019) Economic valuation of ecosystem goods and services: a review for decision makers. Journal of Environmental Economics and Policy 8(4):359–378

Van Beukering PJ, Cesar HS, Janssen MA (2003) Economic valuation of the Leuser national park on Sumatra, Indonesia. Ecological Economics 44(1):43–62

Verma M (2008) Framework for forest resource accounting: factoring in the intangibles. International Forestry Review 10(2):362–375

Vicente E, de Frutos P (2011) Application of the travel cost method to estimate the economic value of cultural goods: blockbuster art exhibitions. Revista de Economia Pública 196(1):37–63

Wilson MA, Hoehn JP (2006) Valuing environmental goods and services using benefit transfer: the state-of-the art and science. Elsevier

Yamane T (1967) Statistics: an introductory analysis, 2nd edn. Harper and Row, New York

Yang W, Chang J, Xu B, Peng C, Ge Y (2008) Ecosystem service value assessment for constructed wetlands: A case study in Hangzhou, China. Ecological Economics 68(1–2):116–125

Zhang L, Yu X, Jiang M, Xue Z, Lu X, Zou Y (2017) A consistent ecosystem services valuation method based on Total economic value and equivalent value factors: A case study in the Sanjiang plain, Northeast China. Ecological Complexity 29:40–48

Zuze S (2013). Measuring the economic value of wetland ecosystem services in Malawi: a case study of Lake Chiuta wetland
Acknowledgments
We are grateful to reviewers and editors for their valuable comments and suggestions to improve the quality of this paper. We would like to acknowledge all the helping hands that directly or indirectly helped us during our research work. A heartfelt gratitude to Beijing Forestry University and Ecosystem based Adaptation project for providing us a platform and funding to conduct this research study. A special thanks to Santosh Poudel and Pratikshya Dahal from Institute of Forestry (IOF), Pokhara, Nepal for their assistance during data collection.
Funding
This research is supported by Ecosystem based Adaptation, Nepal.
Ethics declarations
Conflict of Interest
The authors declare no conflicts of interest.
Additional information
Publisher's Note
Springer Nature remains neutral with regard to jurisdictional claims in published maps and institutional affiliations.
About this article
Cite this article
Thapa, S., Wang, L., Koirala, A. et al. Valuation of Ecosystem Services from an Important Wetland of Nepal: A Study from Begnas Watershed System. Wetlands 40, 1071–1083 (2020). https://doi.org/10.1007/s13157-020-01303-7
Received:

Accepted:

Published:

Issue Date:

DOI: https://doi.org/10.1007/s13157-020-01303-7
Keywords
Economic valuation

Ecosystem services

Watershed

Wetland conservation