Abstract
Texas coastal marshes have declined in number and quality, prompting the widespread use of levees and water control structures to create or enhance coastal marsh habitat. In particular, management techniques that control water to provide fresh (<0.5 ppt) and intermediate (0.5–5 ppt) marsh in a landscape dominated by brackish and saline marsh. However, research is needed to assess the effectiveness of these techniques in providing waterbird habitat. During 2007–09 along the central Texas Coast, we investigated the effects of marsh management on bird, plant, and aquatic invertebrate communities by comparing leveed areas within the coastal marsh that received water level and mechanical management, to adjacent nonmanaged marsh that received no hydrologic or mechanical manipulations. Managed marshes supported more bird species, greater waterbird densities, greater plant diversity, and greater aquatic invertebrate biomass than nonmanaged sites. However, nonmanaged wetlands supported greater densities and more species of secretive marsh birds (e.g., rails). Management of coastal marsh that reduces water salinities and suppresses plant succession appears to be a possible way to mitigate the effects of declines in fresh and intermediate marsh on nonbreeding waterbirds.
This is a preview of subscription content,
to check access.
Access this article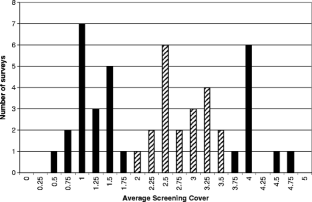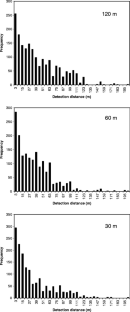 Similar content being viewed by others
References
Anderson JT, Smith LM (1999) Carrying capacity and diel use of managed playa wetlands by nonbreeding waterbirds. Wildlife Society Bulletin 27:281–291

Anderson JT, Smith LM (2000) Invertebrate response to moist-soil management of playa wetlands. Ecological Applications 10:550–558

Ballard BM, Thompson JE, Petrie MJ, Checkett M, Hewitt DG (2004) Diet and nutrition of northern pintails wintering along the southern coast of Texas. Journal of Wildlife Management 68:371–382

Begon M, Harper JL, Townsend CR (1990) Ecology: individuals, populations, and communities, 2nd edn. Blackwell Scientific Publications, London

Bellrose FC (1980) Ducks, geese, and swans of North America. Stackpole Books, Harrisburg

Birkitt BF (1984) Considerations for the functional restoration of impounded wetlands. In: Webb FJ Jr (ed) Proceedings of the 10th Annual Conference of Wetlands Restoration and Creation. Hillsborough Community College, Tampa

Bolduc F, Afton AD (2004) Relationships between wintering waterbirds and invertebrates, sediments and hydrology of coastal marsh ponds. Waterbirds 27:333–341

Brown M, Dinsmore JJ (1986) Implications of marsh size and isolation for marsh bird management. Journal of Wildlife Management 50:392–397

Brown S, Hickey C, Gill B, Gorman L, Gratto-Trevor C, Haig S, Harrington B, Hunter C, Morrison G, Page G, Sanzenbacher P, Skagen S, Warnock N (2000) National shorebird conservation assessment: shorebird conservation status, conservation units, population estimates, population targets, and species prioritization. Manomet Center for Conservation Sciences http://www.Manomet.org/USSCP/files.htm

Buckland ST, Anderson DR, Burnham KP, Laake JL (1993) Distance sampling: estimating abundance of biological populations. Chapman and Hall, London, New York

Carter MF, Hunter WC, Pashley DN, Rosenberg KV (2000) Setting conservation priorities for landbirds in the United States: the Partners In Flight approach. The Auk 117:541–548

Craig RJ, Beal KG (1992) The influence of habitat variables on marsh bird communities of the Connecticut River estuary. Wilson Bulletin 104:295–311

Darnell TM, Smith EH (2004) Avian use of natural and created salt marsh in Texas, USA. Waterbirds 27:355–361

Davis CA, Bidwell JR (2008) Response of aquatic invertebrates to vegetation management and agriculture. Wetlands 28:793–805

de Szalay FA, Resh VH (1997) Responses of wetland invertebrates and plants important in waterfowl diets to burning and mowing of emergent vegetation. Wetlands 17:149–156

DiBona MT (2007) Seasonal food availability for wintering and migrating dabbling ducks and its implications for management at the Hackensack Meadowlands of New Jersey. Thesis, University of Delaware, Newark, Delaware, USA

Epstein MB, Joyner RL (1988) Waterbird use of brackish wetlands managed for waterfowl. Proceedings of the Annual Conference of Southeast Association Fish and Wildlife Agencies 42:476–490

Erwin ME, Coulter M, Cogswell H (1986) The use of natural vs. man-modified wetlands by shorebirds and waterbirds. Colonial Waterbirds 9:137–138

Fairbairn SE, Dinsmore JJ (2001) Local and landscape-level influences on wetland bird communities of the prairie pothole region of Iowa, USA. Wetlands 21:41–47

Gabrey, SW, Afton AD, Wilson BC (2001) Effects of structural marsh management and winter burning on plant and bird communities during summer in the Gulf Coast Chenier Plain. Wildlife Society Bulletin 29:218–231

Gawlik DE (2002) The effects of prey availability on the numerical response of wading birds. Ecological Monographs 72:329–346

Jorde DG, Owen RB Jr (1988) Efficiency of nutrient use by American black ducks wintering in Maine. Journal of Wildlife Management 52:209–214

Kaminski MR, Baldassarre GA, Pearse AT (2006) Waterbird responses to hydrological management of wetlands reserve program habitats in New York. Wildlife Society Bulletin 34:921–926

Krapu GL, Reinecke KJ (1992) Foraging ecology and nutrition. In: Batt BDJ, Afton AD, Anderson MG et al (eds) Ecology and management of breeding waterfowl. University of Minnesota Press, Minneapolis

Kushlan JA (1986) The management of wetlands for aquatic birds. Colonial Waterbirds 9:246–248

Kushlan JA, Steinkamp MJ, Parsons KC, Capp J, Cruz MA, Coulter M, Davidson I, Dickson L, Edelson N, Elliot R, Erwin RM, Hatch S, Kress S, Milko R, Miller S, Mills K, Paul R, Phillips R, Saliva JE, Sydeman B, Trapp J, Wheeler J, Wohl K (2002) Waterbird conservation for the Americas: The North American waterbird conservation plan, Version 1. Waterbird Conservation for the Americas, Washington, DC, 78 pp

Ma ZJ, Cai Y, Li B, Chen JK (2010) Managing wetland habitats for waterbirds: an international perspective. Wetlands 30:15–17

McGovern JC, Wenner CA (1990) Seasonal recruitment of larval and juvenile fishes into impounded and non-impounded marshes. Wetlands 10:203–221

Merritt RW, Cummins KW (1996) Aquatic insects of North America, 3rd edn. Kendall/Hunt Publishing Company, Iowa

Mikuska T, Kushlan JA, Hartley S (1998) Key areas for wintering North American herons. Colonial Waterbirds 21:125–134

Mitchell LR, Gabrey S, Marra PP, Erwin RM (2006) Impacts of marsh management on coastal-marsh bird habitats. Studies in Avian Biology 32:155–175

Moulton DW, Dahl TE, Dall DM (1997) Texas coastal wetlands; status and trends, mid-1950's to early 1990's. U. S. Department of the Interior, Fish and Wildlife Service, Albuquerque

Nuttle T, Leidolf A, Burger AW Jr (2003) Assessing conservation value of bird communities with Partners in Flight-based ranks. Auk 120:541–549

Partners In Flight—http://www.rmbo.org/pif/downloads/downloads.html accessed 1 November 2009.

Pennak RW (1978) Fresh-water invertebrates of the United States, 2nd edn. Wiley, New York

Robel RJ, Briggs JN, Dayton AD, Hulbert LC (1970) Relationships between visual obstruction measurements and weight of grassland vegetation. Journal of Range Management 23:295–297

SAS Institute, Inc (2002) SAS/STAT User's Guide, version 9.1. SAS Institute, Cary

Skagen SK, Oman HD (1996) Dietary flexibility of shorebirds in the western hemisphere. Canadian Field Naturalist 110:419–444

Smith NP (1977) Meteorological and tidal exchanges between Corpus Christi Bay, Texas, and the northwestern Gulf of Mexico. Estuarine and Coastal Marine Science 5:511–520

Stutzenbaker CD, Weller MW (1989) The Texas Coast. In: Smith LM, Pederson RL, Kaminski RM (eds) Habitat management for migrating and wintering waterfowl in North America. Texas Tech University Press, Lubbock, pp 385–405

Tacha TC, Ward WD, Burnham KP (1982) Use and interpretation of statistics in wildlife journals. Wildlife Society Bulletin 10:355–362

Tanner GW, Drummond ME (1985) A floating quadrat. Journal of Range Management 38:287

Tori GM, McLeod S, McKnight K, Moorman T, Reid FA (2002) Wetland conservation and Ducks Unlimited: real world approaches to multispecies management. Waterbirds 25(Special Publication 2):115–121

Weber LM, Haig SM (1996) Shorebird use of South Carolina managed and natural coastal wetlands. Journal of Wildlife Management 60:73–82

Weller MW (1988) Issues and approaches in assessing cumulative impacts on waterbird habitat in wetlands. Environmental Management 12:695–701

Weller MW (1990) Waterfowl management techniques for wetland enhancement, restoration and creation useful in mitigation procedures. In: Kusler JA, Kantula ME (eds) Wetland creation and restoration: the status of science (1990). Island Press, Washington, D.C, pp 517–528

Withers K, Chapman BR (1993) Seasonal abundance and habitat use of shorebirds on an Oso Bay mudflat, Corpus Christi, Texas. Journal of Field Ornithology 64:382–392
Acknowledgements
We thank M. Nelson, D. Butler, and L. Alford from Texas Parks and Wildlife Department for their assistance with logistics regarding our study sites. We also thank A. Tjelmeland for assistance with avian surveys. Funding was provided by the Jess Y. Womack, II Fellowship in Wetlands and Wetland Bird Research, and the Texas Parks and Wildlife Department. We thank A. Fedynich and D. Hewitt and 2 anonymous reviewers for comments that improved this manuscript. This is manuscript #11-119 of the Caesar Kleberg Wildlife Research Institute.
About this article
Cite this article
Fitzsimmons, O.N., Ballard, B.M., Merendino, M.T. et al. Implications of Coastal Wetland Management to Nonbreeding Waterbirds in Texas. Wetlands 32, 1057–1066 (2012). https://doi.org/10.1007/s13157-012-0336-2
Received:

Accepted:

Published:

Issue Date:

DOI: https://doi.org/10.1007/s13157-012-0336-2
Keywords