Correction to: Application of EPIK and KDI methods for identification and evaluation of karst vulnerability at Intervales State Park and surrounding region (Southeastern Brazil)
The original version of this article unfortunately contained a mistake. Figure 3, Tables 4 and 6 were incorrect. The corrected Fig. 
3
, Tables 
4
and
6
are given in the following page.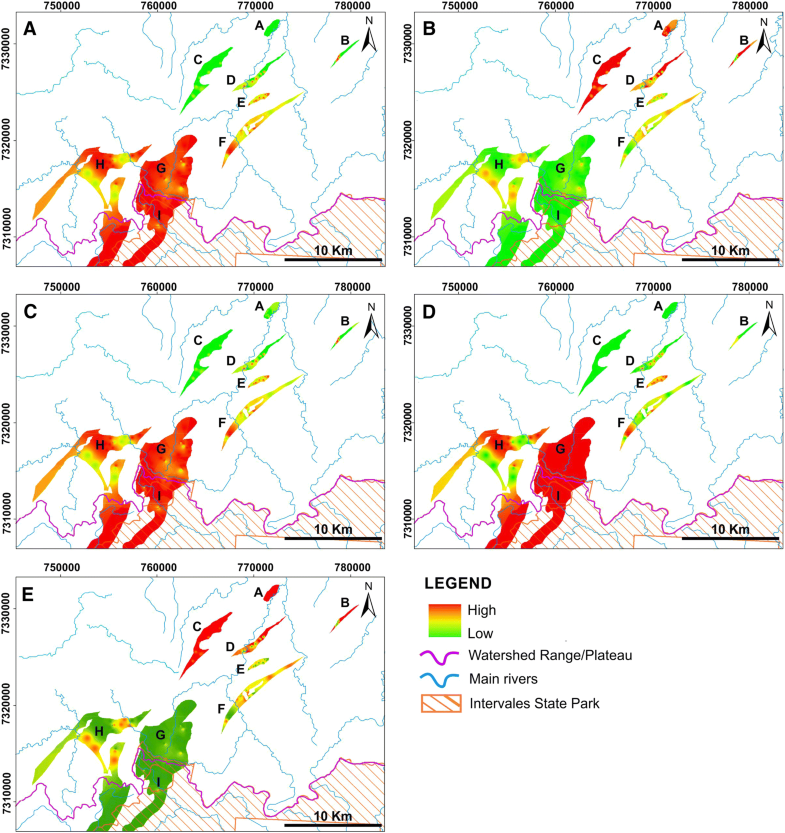 Table 4
Karst vulnerability
(modified from Doerfliger and Zwahlen 1998)
| Protection factor | Vulnerability level |
| --- | --- |
| 9 < F ≤ 19 | Very high vulnerability |
| 20 < F ≤ 25 | High vulnerability |
| F > 25 | Moderate vulnerability |
| F > 25, with the presence of both P4 and I3,4 | Low vulnerability |
Table 6
Results for each vulnerability assessment method
Carbonate body

EPIK

Vulnerability level

KDI

Impact grade

A

High

Low/medium

B

High

Medium

C

Moderate

Low/medium

D

High

High

E

Very high

High

F

Very high

Low/medium

G

Very high

Low/High

H

Very high

High

I

Very high

Low
Copyright information
© Springer-Verlag GmbH Germany, part of Springer Nature 2019