Abstract
The east–west trending Tsinling Mountains in central China were uplifted at the end of the Middle Jurassic [176–161 million years ago (Ma)] in Yanshanian, thus effectively and geographically defining the northern climate as cold and dry, and the southern climate as warm and humid. Influenced by paleoenvironmental variation, the karst process shows differences between northern and southern China. Using the systems approach, the authors integrated the geologic history, climate, and hydrological conditions to analyze the causes of the karst differences in northern and southern China, as well as in the Tibetan Plateau. Carbonate rock deposition began in the Mesoproterozoic Era (1,600–1,000 Ma) in north China, and in the Sinian Sub-Era (825–570 Ma) in south China. In north China, the rock formation ended in the Mid-Ordovician (466 Ma), while in South China the deposition continued to the Triassic (250–200 Ma). Tibetan Plateau was deposited in the Late Permian (257–250 Ma). The different depositional environment caused different lithologies: the limestones are largely micritic in the north, but are massive and sparry in the south. The modern karst features were formed mainly in the Tertiary (53–2.6 Ma) and the Quaternary. In the Quaternary, the Tibetan Plateau arose sharply, which formed the monsoon system of East Asia, and loess started to deposit in north China, which partly delayed or prevented karstification in north China, and differentiated the karst features from those in south China. Thus, the karst process in north China is mainly hypogene, while the south is epigene in the Quaternary.
Access options
Buy single article
Instant access to the full article PDF.
USD 39.95
Price excludes VAT (USA)
Tax calculation will be finalised during checkout.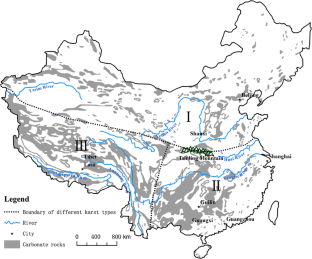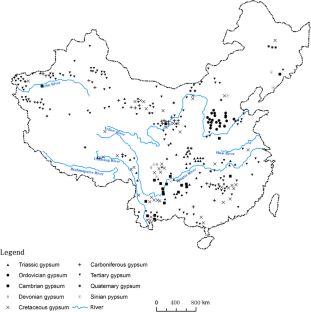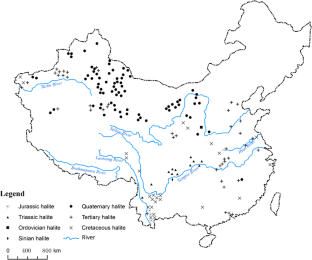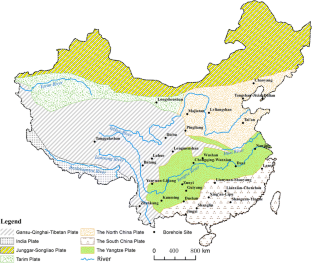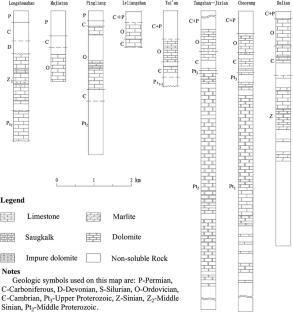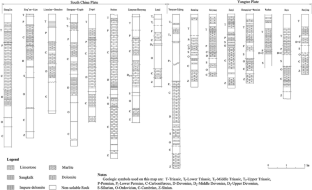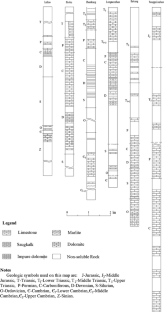 References
Adams J, Maslin M, Thomas E (1999) Sudden climate transitions during the Quaternary. Prog Phys Geogr 23:1–36. doi:10.1177/030913339902300101

Bi S (1997) Earth system science and sustainable development (I) the research of meaning, present and content. Syst Eng Theor Pract 6:104–110 (in Chinese)

Bradley RS, Retelle MJ, Ludlam SD, Hardy DR, Zolitschka B, Lamoureux SF, Douglas MSV (1996) The taconite inlet project: a systems approach to paleoclimatic reconstruction. J Paleolimnol 16:97–110

Cai Y (1997) Ecological and socio-economic rehabilitation in the karst of the southwest China. J Chin Geogr 7:24–32 (in Chinese)

Chorley RJ, Kennedy BA (1971) Physical geography: a systems approach. Prentice-Hall International, London

Eicher DL, McAlester AL (1980) History of the Earth. Prentice-Hall, Englewood Cliffs

Folk RL (1959) Practical petrographic classification of limestones. Am Assoc Pet Geol Bull 43:1–38

Gu H (1995) The Carboniferous to Jurassic bauxite deposits are symbols of paleoclimate and palaeogeography. Light Met 6:1–5 (in Chinese)

Han B (1998) Study of microkarstification mechanism. Geological Publication House, Beijing, pp 26–30 (in Chinese)

Hayes B (1993) Computing science: balanced on a pencil point. Am Sci 81:510–516

He Y, Han B, Xue C, He Y (1997) Study of karstic water in China. Tongji University Press, Shanghai (in Chinese)

He K, Du R, Jiang W (2010) Contrastive analysis of karst collapses and the distribution rules in northern and southern China. Environ Earth Sci 59:1318–1319. doi:10.1007/s12665-009-0118-1

Huang B (1996) On earth system science and sustainable development strategy (I). Acta Geogr Sinica 51:350–354 (in Chinese)

Kaufmann G (2003) Karst landscape evolution. Speleogenesis Evol Karst Aquifers 1:1–10

Kutzbach JE, Prell WL, Ruddiman WF (1993) Sensitivity of Eurasian climate to surface uplift of the Tibetan Plateau. J Geol 101:177–190

Lawrie KC, Munday TJ, Dent DL, Gibson DL, Brodie RC, Wilford J, Reilly NS, Chan RA, Backer P (2000) A geological systems approach to understanding the processes involved in land and water salinisation. AGSO Research Newsletter May, pp 13–32

Li D (1985) Explanation of the map of soluble rock type in China. Cartographic Publication House, Beijing, pp 29–35 (in Chinese)

Li Y, Shi H (2001) The impact of neotectonics on the environmental evolution and soil erosion of Loess Plateau. Res Soil Water Conserv 8:123–129 (in Chinese)

Li Y, Xia D (1985) Geohistory. Geology Press, Beijing (in Chinese)

Li J, Wen S, Zhang Q, Wang F, Zheng B, Li B (1979) The times, amplitude and form of Tibetan Plateau uplifts. Sci China 6:606–616

MacDonell S, Fitzsimons S (2008) The formation and hydrological significance of cryoconite holes. Prog Phys Geogr 32:595–610

Ren J, Jiang C, Zhang Z, Qin D (1980) The geotectonic evolution of China. Science Press, Beijing (in Chinese)

Song L (1981) Progress of Karst Hydrology in China. Prog Phys Geogr 5:563–574. doi:10.1177/030913338100500404

Song C, Qiu W, Zhang Z (2005) Geology. High Education Press, Beijing (in Chinese)

Stoddart DR (1978) Geomorphology in China. Prog Phys Geogr 2:187–236. doi:10.1177/030913337800200202

Sweeting MM (1979) Karst morphology and limestone petrology. Prog Phys Geogr 3:102–110

Sweeting MM (1995) Karst in China Its geomorphology and environment. Springer, New York

White WB (2009) The evolution of Appalachian Fluviokarst: competition between stream erosion, cave development, surface denudation, and tectonic uplift. J Cave Karst Stud 71:159–167

Woo MK, Kane DL, Carey SK, Yang DQ (2008) Progress in permafrost hydrology in the new millennium. Permafr Periglac Prog 19:237–254. doi:10.1002/ppp.613

Worrall F, Swank WT, Burt TP (2003) Changes in stream nitrate concentrations due to land management practices, ecological succession, and climate: developing a systems approach to integrated catchment response. W Resour Res 39:1177

Yuan D (1993) The karst study of China. Geology Press, Beijing (in Chinese)

Yuan D (1997) Sensitivity of karst process to environmental change along the PEP II transect. Quatern Int 37:105–113. doi:10.1016/1040-6182(96)00012-2

Yuan D, Zhu D, Wen J, Zhu X, Han X, Wang X, Cai G, Zhu Y, Cui G, Deng Z (1991) Karst of China. Geological Publishing House, Beijing (in Chinese)

Zhang J (2004) Variation of mechanical property of marlite in process of karstification and weathering in three gorges region. Chin J Rock Mech Eng 23:1073–1077 (in Chinese)

Zhang K, Luo Z, Zhang Q, Yao H (1981) The evolution of continent plate of China and the basin rich in petroleum and gas. Pet Explor Dev 1:13–25 (in Chinese)
Acknowledgments
This work is partially funded by the National Natural Science Foundation of China (40972165, 40572150) the Tianjin Science and Technology Developing Strategy Foundation (09JCYBJC27500), and Opening Fund of Tianjin Key Laboratory of Water Resources and Environment (52XS1015). We are also grateful to Martha P.L. Whitaker for technical editing of this manuscript. Thanks are extended to the two anonymous reviewers who have spent enormous efforts reviewing the manuscript and provided very encouraging, insightful, and constructive comments.
About this article
Cite this article
Hao, Y., Cao, B., Zhang, P. et al. Differences in karst processes between northern and southern China. Carbonates Evaporites 27, 331–342 (2012). https://doi.org/10.1007/s13146-012-0116-3
Accepted:

Published:

Issue Date:

DOI: https://doi.org/10.1007/s13146-012-0116-3
Keywords