Abstract
The objective of this research is to analyze the implementation of eco-innovation as a tool to improve the quality of products, in order to comprehend the benefits deriving from its application. In particular, this research is aimed at exploring the way eco-innovation can be implemented in small- and medium-sized enterprises (SMEs). In other words, the aim of this paper is to study environmental innovation as a paradigm for modern companies that are aware of the necessity to better amalgamate social responsibility with economic performance. The case study methodology has been applied. Specifically, an Italian enterprise, Ecobabydesign, has been studied, because its activity is totally inspired by green principles, from materials to recyclability. Information has been provided directly by the founder. The analysis highlights that the case of Ecobabydesign embodies the total application of ecological innovation. It is an example of innovation which is generated firstly in its mission and then in its high-quality products, whose characteristics derive from its green choice.
Access options
Buy single article
Instant access to the full article PDF.
USD 39.95
Price excludes VAT (USA)
Tax calculation will be finalised during checkout.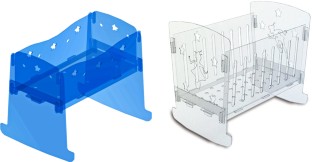 References
Bhardwaj, B. R. (2016). Role of green policy on sustainable supply chain management: A model for implementing corporate social responsibility (CSR). Benchmarking: An International Journal, 23(2), 456–468.

Bhardwaj, B. R., & Malhotra, A. (2012). Green banking strategies: Sustainability through corporate entrepreneurship. Greener Journal of Business and Management Studies, 3(4), 180–193.

Bonzanini Bossle, M., Dutra de Barcellos, M., Marques Vieira, L., & Sauvée, L. (2016). The drivers for adoption of eco-innovation. Journal of Cleaner Production, 113, 861–872.

Cai, W., & Zhou, X. (2014). On the drivers of eco-innovation: Empirical evidence from China. Journal of Cleaner Production, 79, 239–248.

Carrillo-Hermosilla, J., del Río, P., & Könnölä, T. (2010). Diversity of eco-innovations: Reflections from selected case studies. Journal of Cleaner Production, 18, 1073–1083.

Cheng, C. C., & Shiu, E. C. (2012). Validation of a proposed instrument for measuring eco-innovation: An implementation perspective. Technovation, 32, 329–344.

Cheng, C. J. C., Yang, C., & Sheu, C. (2014). The link between eco-innovation and business performance: A Taiwanese industry context. Journal of Cleaner Production, 64, 81–90.

De Jesus Pacheco, D. A., Caten, C. S., Jung, C. F., Ribeiro, J. L. D., Navas, H. V., Cruz-Machado, V. A. (2017). Eco-innovation determinants in manufacturing SMEs: Systematic review and research directions. Journal of Cleaner Production, 142(part 4), 2277–2287.

Dias Angelo, F., Chiappetta Jabbour, C. J., & Vasconcellos Galina, C. (2012). Environmental innovation: In search of a meaning. World Journal of Entrepreneurship, Management and Sustainable Development, 8, 113–121.

Dogaru, L. (2020). Eco-innovation and the contribution of companies to the sustainable development. Procedia Manufacturing, 46, 294–298, 13th International Conference Interdisciplinarity in Engineering (INTER-ENG 2019).

Doran, J., & Ryan, G. (2012). Regulation and firm perception, eco-innovation and firm performance. European Journal of Innovation Management, 15, 421–441.

Eco-innovation Observatory Report. (2012). Methodological Report, available at http://www.ecoinnovation.eu/index.php/reports/methodological-report (last access 01/14/2019).

Eikelenboom, M., & de Jong, G. (2019). The impact of dynamic capabilities on the sustainability performance of SMEs. Journal of Cleaner Production, 235, 1360–1370.

Fernando, Y., & Wah, W. X. (2017). The impact of eco-innovation drivers on environmental performance: Empirical results from the green technology sector in Malaysia. Sustainable Production and Consumption, 12, 27–43.

Fussler, C., & James, P. (1996). Driving eco-innovation: A breakthrough discipline for innovation and sustainability. Pitman Publishing.

Gouda, S. M., Awasthy, P., Krishnan, T. S., Sreedevi, R. (2019). What does "green quality" really mean?. The TQM Journal, 31, 52–69.

Isensee, C., Teuteberg, F., Griese, K.M., & Topi, C. (2020). The relationship between organizational culture, sustainability, and digitalization in SMEs: A systematic review. Journal of Cleaner Production, 275, in press.

Hojnik, J., & Ruzzier, M. (2016). What drives eco-innovation? A review of an emerging literature. Environmental Innovation and Societal Transitions, 19, 31–41.

Hojnik, J., & Ruzzier, M. (2017). Does it pay to be eco? The mediating role of competitive benefits and the effect of ISO14001. European Management Journal, 35, 581–594.

Horbach, J., Rammer, C., & Rennings, K. (2012). Determinants of eco-innovations by type of environmental impact — The role of regulatory push/pull, technology push and market pull. Ecological Economics, 78, 112–122.

Klemmer, P., Lehr, U., Lobbe, K. (1999). Environmental innovation: Incentives and barriers; Analytica: Berlin.

Kumer, R., Singh, R. K., Dwidedi, Y. (2020). Application of industry 4.0 technologies in SMEs for ethical and sustainable operations: Analysis of challenges. Journal of Cleaner Production, 275, in press.

Kuo, T., & Smith, S. (2018). A systematic review of technologies involving eco-innovation for enterprises moving towards sustainability. Journal of Cleaner Production, 192, 207–220.

Levidow, L., Lindgaard-Jørgensen, P., Nilsson, A., Alongi Skenhall, S., & Assimacopoulos, D. (2016). Process eco-innovation: Assessing meso-level eco-efficiency in industrial water-service systems. Journal of Cleaner Production, 110, 54–65.

Ociepa-Kubicka, A., & Pachura, P. (2017). Eco-innovations in the functioning of companies. Environmental Research, 156, 284–290.

Oltra, V., & Saint Jean, M. (2009). Sectoral systems of environmental innovation: An application to the French automotive industry. Technological Forecasting & Social Change, 76, 567–583.

Peñasco, C., del Río, P., & Romero-Jordán, D. (2017). Analysing the role of international drivers for eco-innovators. Journal of International Management, 23, 56–71.

Porter, M. E., & van der Linde, C. (1995). Green and competitive: Ending the stalemate. Harvard Business Review, 73, 120–134.

Sáez-Martínez, F. J., Díaz-García, C., & Gonzalez-Moreno, A. (2016). Firm technological trajectory as a driver of eco-innovation in young small and medium-sized enterprises. Journal of Cleaner Production, 138, 28–37.

Salvia, A. L., Leal Filho, W., Londero Brandli, L., & Sapper Griebeler, J. (2019). Assessing research trends related to sustainable development goals: Local and global issues. Journal of Cleaner Production, 208, 841–849.

Sarkar, A. N. (2013). Promoting eco-innovations to leverage sustainable development of eco-industry and green growth. European Journal of Sustainable Development, 2, 171–224.

Sumrin, S., Gupta, S., Asaad, Y., Wang, Y., & Bhattacharya, S. (2020). Eco-innovation for environment and waste prevention. Journal of Business Research, in press.

Triguero, A., Moreno-Mondéjar, L., & Davia, M. A. (2013). Drivers of different types of eco-innovation in European SMEs. Ecological Economics, 92, 25–33.

Wolff, S., Brönner, M., Held, M., & Lienkamp, M. (2020). Transforming automotive companies into sustainability leaders: A concept for managing current challenges. Journal of Cleaner Production, in press.

Yin, R. K. (2014). Case study research: Design and methods. Sage.

You, D., Zhang, Y., & Yuan, B. (2019). Environmental regulation and firm eco-innovation: Evidence of moderating effects of fiscal decentralization and political competition from listed Chinese industrial companies. Journal of Cleaner Production, 207, 1072–1083.

Zhu, Q., Cordeiro, J., & Sarkis, J. (2012). International and domestic pressures and responses of Chinese firms to greening. Ecological Economics, 83, 144–153.
Acknowledgements
I want to thank architect Lara Grana, founder of Ecobabydesign, for providing all the necessary information.
Additional information
Publisher's Note
Springer Nature remains neutral with regard to jurisdictional claims in published maps and institutional affiliations.
About this article
Cite this article
Campo, R., Trio, O. Think Green: the Eco-innovative Approach of a Sustainable Small Enterprise. J Knowl Econ 13, 2792–2803 (2022). https://doi.org/10.1007/s13132-021-00833-7
Received:

Accepted:

Published:

Issue Date:

DOI: https://doi.org/10.1007/s13132-021-00833-7
Keywords
Innovation

Sustainability

CSR

SME