Abstract
How can Targeted Open Innovation (TOI) systematically be implemented in a company or organisation? Meeting Chesbrough's paradigm of Open Innovation, Erbach's concept of Pragmatic Identity Matching combines the pragmatism of Charles Peirce and identity research to provide a standard operation system for TOI with broad applicability. It integrates and interrelates internal and external knowledge and resources in a transparent way. Based on the semiotic model developed by Peirce and on the understanding of identity development according to social psychology, the Matrix for Identity Matching, as the central element of Pragmatic Identity Matching, facilitates intra- and inter-organisational content integration. It represents the value-neutral integration infrastructure to provide a virtual developmental space and database for information exchange, scenario development, problem solution and innovation. The focus of this article lies in matching corporate TOI development with customer needs and market requirements to ensure acceptance of the outcome. The paper describes the theory and methodology of Pragmatic Identity Matching as a collaborative knowledge platform and interaction interface. To demonstrate its versatile applicability for TOI planning, Pragmatic Identity Matching is applied to key actors of innovation development according to the concept of the Quintuple Innovation Helix of Carayannis and Campbell. The paper concludes with a vision for developing sustainable innovation within a holistic Identity Matching infrastructure.
Access options
Buy single article
Instant access to the full article PDF.
US$ 39.95
Tax calculation will be finalised during checkout.
Subscribe to journal
Immediate online access to all issues from 2019. Subscription will auto renew annually.
US$ 79
Tax calculation will be finalised during checkout.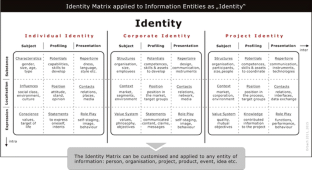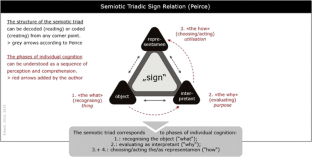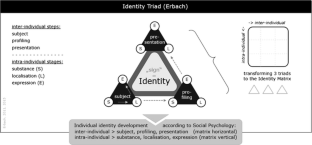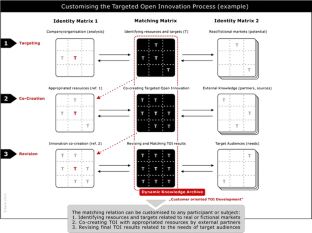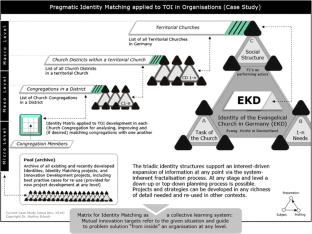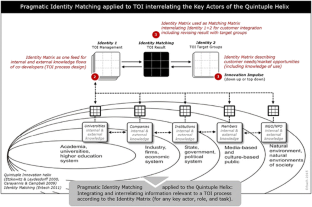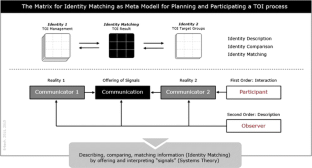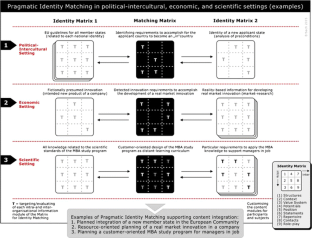 References
Becker, J. (2009). Marketing-Konzeption – Grundlagen des zielstrategischen und operativen Marketing-Managements (9th ed.). München: Vahlen.

Bruhn, M. (2009). Integrierte Unternehmens- und Markenkommunikation (5th ed.). Stuttgart: Schaeffer-Poeschel.

Bruhn, M., & Ahlers, G. M. (2013). Integrated communication in the innovation process: an approach to integrated innovation communication. In N. Pfeffermann (Ed.), Strategy and communication for innovation. Berlin Heidelberg: Springer.

Carayannis, E. (2013). Quadruple and Quintuple Innovation Helix ecosystems: smart, sustainable and inclusive growth; Invited Lecture at Conference of "Open Innovation 2.0 – Sustainable Economy & Society", Dublin, Ireland, May 20-21, 2013, Video source (lecture): YouTube: http://www.youtube.com/watch?v=hwIqwwUM5pI (Time 5:22-6:03).

Carayannis, E., & Campbell, D. (2010). Triple helix, quadruple helix and quintuple helix and how do knowledge, innovation and the environment relate to each other? A proposed framework for a trans-disciplinary analysis of sustainable development and social ecology. International Journal of Social Ecology and Sustainable Development 2010/1, 1(1), 41–69. doi:10.4018/jsesd.2010010105

Carayannis, E., Barth, D. & Campbell, D. (2012). The Quintuple Helix innovation model: global warming as a challenge and driver for innovation; Journal of Innovation and Entrepreneurship 2012, electronic version http://www.innovation-entrepreneurship.com/content/1/1/2

Carayannis, E., & Rakhmatullin, R. (2014). The quadruple/quintuple innovation helixes and smart specialisation strategies for sustainable and inclusive growth in Europe and beyond; Journal of Knowledge and Economy 2014/5, p. 212-239. doi:10.1007/s13132-0144-0185-8

Chesbrough, H. (2003). Open innovation: the new imperative for creating and profiting from technology. Boston: Harvard Business School Press.

Chesbrough, H., Vanhaverbeke, W., & West, J. (2006). Open innovation: researching a new paradigm. New York: Oxford University Press.

Eccleston, D., & Griseri, L. (2008). How does Web 2.0 stretch traditional influencing patterns? International Journal of Marketing Research, 50(5), 591.

Erbach, M. (2011). Identity Matching – inhaltliche integration in der strategischen Kommunikation (Dissertation); Logos, Berlin, http://www.worldcat.org/title/identity-matching-inhaltliche-integration-in-der-strategischen-kommunikation/oclc/746241989

Erbach, M. (2014). The Identity Matching Concept: a collaborative planning infrastructure for integrating communication content; Conference Proceedings of the 13th International Science-to-Business Marketing Conference on Cross Organizational Value Creation in Zürich/Switzerland, p. 225-240; Science-to-Business Marketing Research Centre Fachhochschule Münster, http://www.s2b-conference.com/pdf/ZHAW_S2B_Konferenz_Proceedings.pdf

Etzkowitz, H., & Leydesdorff, L. (2000). The dynamics of innovation: from national systems and "mode 2" to a triple helix of university-industry-government relations. Research Policy, 29, 109–123.

European Commission. (2012). Guide to research and innovation strategies for smart specialisation (RIS3). Brussels: European Union.

Keupp, H., & Höfer, R. (Eds.). (1998). Identitätsarbeit heute. Frankfurt: Klassische und aktuelle Perspektiven der Identitätsforschung Suhrkamp.

Keupp, H., et al. (1999). Identitätskonstruktionen. Das Patchwork der Identitäten in der Spätmoderne. Reinbek: Rowohlt.

Leydesdorff, L. (2012). The triple helix, quadruple helix, …, and an N-tuple of helices: explanatory model for analysing the knowledge-based economy? Journal of Knowledge and Economy, 3, 25–35.

Lichtenthaler, U., & Lichtenthaler, E. (2009). A capability-based framework for Open Innovation: complementing absorptive capacity. Journal of Management Studies, 46(8), 1315–1318.

Lisbach, B., & Meyer, V. (2013). Linguistic Identity Matching. Wiesbaden: Springer-Vieweg.

Luhmann, N. (1995). Wie ist Bewusstsein an Kommunikation beteiligt? In H. Gumbrecht & K. L. Pfeiffer (Eds.), Materialität der Kommunikation (pp. 884–905). Frankfurt: Suhrkamp.

Oehler, K. (2000). Einführung in den semiotischen Pragmatismus. In U. Wirth (Ed.), Die Welt als Zeichen und Hypothese. Perspektiven des semiotischen Pragmatismus von Charles S. Peirce (pp. 13–30). Frankfurt: Suhrkamp.

Oerter, R., & Montada, L. (1998). Entwicklungspsychologie. Weinheim: Beltz Psychologie Verlags Union.

Peirce, C (1878) How to make our ideas clear. In C. Hartshorne & Weiss, P. (Eds.), Collected papers of Charles Sanders Peirce, vol. V. Popular Science Monthly, vol 12, (pp. 286-302) Harvard, Cambridge/Mass: University Press, 1931-1935

Piller, F., Moeslein, K., & Stotko, C. (2004). Does mass customization pay? An economic approach to evaluate customers integration. Production Planning and Control, 15(4), 435–444.

Roth, G. (2001). Fühlen, Denken, Handeln. Frankfurt: Suhrkamp.

Schmidt, S. (2000). Kommunikationen über Kommunikation über Integrierte Unternehmenskommunikation. In M. Bruhn, S. Schmidt, & J. Tropp (Eds.), Integrierte Kommunikation in Theorie und Praxis (pp. 122–141). Wiesbaden: Gabler.

Trabant, J. (1996). Elemente der Semiotik. Tübingen Basel: UTB Wissenschaft.

Von Schomberg, R. (2013). A vision of responsible innovation. In R. Owen, M. Heintz, & J. Bessant (Eds.), Responsible innovation. London: Wiley.

Wirth, U. (2000). Vorwort. In U. Wirth (Ed.), Die Welt als Zeichen und Hypothese. Perspektiven des semiotischen Pragmatismus von Charles S. Peirce (pp. 7–9). Frankfurt: Suhrkamp.

Wirtz, W., & Schilke, O. (2004). Ansätze des Kundenwertmanagements. In W. Wirtz & O. Göttgens (Eds.), Integriertes Marken- und Kundenwertmanagement – Strategien, Konzepte und Best Practices. Wiesbaden: Gabler.
About this article
Cite this article
Erbach, M. Facilitating Targeted Open Innovation by Applying Pragmatic Identity Matching. J Knowl Econ 7, 104–125 (2016). https://doi.org/10.1007/s13132-015-0293-0
Received:

Accepted:

Published:

Issue Date:
Keywords
Open innovation

Planning

Identity matching

Innovation interface

Knowledge transfer