Abstract
Effective treatments for familial hypercholesterolaemia (FH) offer patients the opportunity of normal life expectancy, but lifelong adherence to both lipid-lowering therapies and lifestyle measures is challenging, and thus, this is rarely achieved. The aim of this systematic review is to identify attributes of educational interventions that promote adherence to treatment in FH. A systematic literature search was undertaken using Medline, CINAHL, HMIC and Embase. Papers were included based upon pre-defined inclusion and exclusion criteria; the quality of each included paper was assessed using the MERSQI scoring system. Relevant data were extracted, and a narrative synthesis was created. Six relevant studies of varying methodological quality were found amongst 2963 papers identified during the search. In total, there were 619 patients with FH in the intervention arm of the relevant studies. All six studies showed a positive effect of education on adherence to FH treatment; however, only two papers observed a statistically significant effect. Assessment was limited to the short-term. Four themes were identified as important when using education to improve treatment adherence: involving family, patient empowerment, practical problem solving and use of information leaflets. Educational interventions improve short term treatment adherence in patients with FH. Successful interventions are those that involve the whole family, set practical problem solving tasks, and that use techniques to increase the patients self-efficacy. This should all be supported by contemporaneous provision of written, age-appropriate information. There were no studies looking at education and long-term adherence in FH patients, and more research is needed in this area.
Access options
Buy single article
Instant access to the full article PDF.
USD 39.95
Price excludes VAT (USA)
Tax calculation will be finalised during checkout.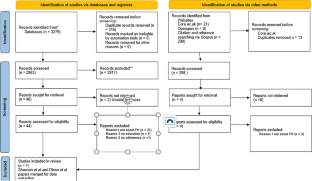 References
Bandura, A. (1977) 'Self-efficacy: Toward a unifying theory of behavioral change.' Psychol Rev 84(2):191–215. https://doi.org/10.1037/0033-295X.84.2.191.

Benatar J, Evile T, Wihongi H (2020) Hui: a partnership in practice in familial hypercholesterolemia. N Z Med J 133(1522):63–70

Boon M, Thomson H (2019) The effect of direction plot revisited: Application of the 2019 Cochrane Handbook guidance on alternative synthesis method'. Res Synthesis Methods 12(1):29–33

Bouhairie VE, Goldberg AC (2015) Familial Hypercholesterolemia. Cardiol Clin 33(2):169–179. https://doi.org/10.1016/j.ccl.2015.01.001

Campbell M et al (2020) Synthesis without meta-analysis (SWiM) in systematic reviews: reporting guideline. BMJ 368:l6890. https://doi.org/10.1136/bmj.l6890

Chahal N et al (2013) Education for lifestyle-based management of hyperlipidemia in children enhanced by a collaborative approach. J Clin Lipidol 8(2):187–193. https://doi.org/10.1016/j.jacl.2013.12.002

Dallongeville J et al (1994) Short-term response to dietary counseling of hyperlipidemic outpatients of a lipid clinic. J Am Diet Assoc 94(6):616–621. https://doi.org/10.1016/0002-8223(94)90156-2

Diamond DM et al (2020) 'Dietary recommendations for familial hypercholesterolaemia: an evidence-free zone'. BMJ Evidence-Based Medicine, p bmjebm-2020–111412. https://doi.org/10.1136/bmjebm-2020-111412.

Dixon LB et al (2000) Diet quality of young children who received nutrition education promoting lower dietary fat†. Public Health Nutr 3(4):411–416. https://doi.org/10.1017/S1368980000000471

Farazian F et al (2019) 'The effect of education based on Bandura's self-efficacy pattern on self-care in patients with hypertension: a randomized clinical trial'. Evidence Based Care, (Online First). https://doi.org/10.22038/ebcj.2019.36466.1944.

Genest J et al (2014) Canadian Cardiovascular Society position statement on familial hypercholesterolemia. Can J Cardiol 30(12):1471–1481. https://doi.org/10.1016/j.cjca.2014.09.028

Gidding SS (2019) Is diet management helpful in familial hypercholesterolemia. Curr Opin Clin Nutr Metab Care 22(2):135–140. https://doi.org/10.1097/MCO.0000000000000538

Henry H (1988) Nutrition education research project example: an experimental design to test the effectiveness of two nutrition education protocols in reducing serum cholesterol. J Am Diet Assoc 88(9):1066–1068

Holven KB et al (2020) Twenty-five percent of children with familial hypercholesterolemia treated with statins have compliance issues. Atherosclerosis 315:e42. https://doi.org/10.1016/j.atherosclerosis.2020.10.134

Huckendubler-Stephenson SH, Larrinaga-Shum S, Hopkins PN (2009) Benefits of the MEDPED treatment support program for patients with familial hypercholesterolemia. J Clin Lipidol 3(2):94–100. https://doi.org/10.1016/j.jacl.2009.02.004

Huxley RR et al (2003) Risk of fatal stroke in patients with treated familial hypercholesterolemia: a prospective registry study. Stroke 34(1):22–25. https://doi.org/10.1161/01.STR.0000047123.14312.3E

Khoury MJ, Armstrong GL, Bunnell RE, Cyril J, Iademarco MF (2020) The intersection of genomics and big data with public health: Opportunities for precision public health. PLoS Med 17(10):e1003373. Published 29 Oct 2020. https://doi.org/10.1371/journal.pmed.1003373

Kinnear FJ et al (2019) Enablers and barriers to treatment adherence in heterozygous familial hypercholesterolaemia: a qualitative evidence synthesis. BMJ Open 9(7):e030290. https://doi.org/10.1136/bmjopen-2019-030290

Lewis F, Daltroy F (1990) 'How causal explanations influence health behavior, in', in Health Behavior and Health Education: Theory, Research and Practice. San Francisco: Jossey Bass, pp 92–144

Liv M et al (2014) Mortality among patients with familial hypercholesterolemia: a registry-based study in Norway, 1992–2010. J Am Heart Assoc 3(6):e001236. https://doi.org/10.1161/JAHA.114.001236

McMurry MP et al (1991) Family-oriented nutrition intervention for a lipid clinic population. J Am Diet Assoc 91(1):57–65

Murawski ME et al (2009) Problem solving, treatment adherence, and weight-loss outcome among women participating in lifestyle treatment for obesity. Eat Behav 10(3):146–151. https://doi.org/10.1016/j.eatbeh.2009.03.005

NICE (2019) Recommendations | Familial hypercholesterolaemia: identification and management | Guidance | NICE (2019) NICE. Available at: https://www.nice.org.uk/guidance/cg71/chapter/Recommendations#management. Accessed: 6 April 2021

Norris SL et al (2002) Self-management education for adults with type 2 diabetes: a meta-analysis of the effect on glycemic control. Diabetes Care 25(7):1159–1171. https://doi.org/10.2337/diacare.25.7.1159

Reed DA et al (2007) Association between funding and quality of published medical education research. JAMA 298(9):1002. https://doi.org/10.1001/jama.298.9.1002

Richard C, Glaser E, Lussier M-T (2017) Communication and patient participation influencing patient recall of treatment discussions. Health Expect 20(4):760–770. https://doi.org/10.1111/hex.12515

Rotter JB (1954) Social learning and clinical psychology. Englewood Cliffs: Prentice-Hall, Inc. https://doi.org/10.1037/10788-000

Sadykova et al (2021) Statins for children with familial hypercholesterolemia. In: Aronow W (ed) Management of Dyslipidaemia IntecOpen. https://doi.org/10.5772/intechopen.96007

Shannon B et al (1991) A dietary education program for hypercholesterolemic children and their parents. J Am Diet Assoc 91(2):208–212

Stallings VA et al (1993) Preliminary report of a home-based education program for dietary treatment of hypercholesterolemia in children. Am J Health Promot 8(2):106–108. https://doi.org/10.4278/0890-1171-8.2.106

Sustersic M et al (2017) How best to use and evaluate Patient Information Leaflets given during a consultation: a systematic review of literature reviews. Health Expect 20(4):531–542. https://doi.org/10.1111/hex.12487

Taddeo D, Egedy M, Frappier J-Y (2008) Adherence to treatment in adolescents. Paediatr Child Health 13(1):19–24. https://doi.org/10.1093/pch/13.1.19

Tan JP, Cheng KKF, Siah RC (2019) A systematic review and meta-analysis on the effectiveness of education on medication adherence for patients with hypertension, hyperlipidaemia and diabetes. J Adv Nurs 75(11):2478–2494. https://doi.org/10.1111/jan.14025

Umans-Eckenhausen MAW et al (2003) Long-term compliance with lipid-lowering medication after genetic screening for familial hypercholesterolemia. Arch Intern Med 163(1):65. https://doi.org/10.1001/archinte.163.1.65

Warsi A et al (2004) Self-management education programs in chronic disease: a systematic review and methodological critique of the literature. Arch Intern Med 164(15):1641. https://doi.org/10.1001/archinte.164.15.1641
Ethics declarations
Conflict of interest
The authors declare no competing interests.
Ethics approval
This article does not contain any studies with human or animal subjects performed by the any of the authors.
Additional information
Publisher's note
Springer Nature remains neutral with regard to jurisdictional claims in published maps and institutional affiliations.
Supplementary Information
Below is the link to the electronic supplementary material.
Rights and permissions
Springer Nature or its licensor (e.g. a society or other partner) holds exclusive rights to this article under a publishing agreement with the author(s) or other rightsholder(s); author self-archiving of the accepted manuscript version of this article is solely governed by the terms of such publishing agreement and applicable law.
About this article
Cite this article
Massey, H., Jennings, B. & Miedzybrodzka, Z. Understanding how educational interventions improve treatment adherence in patients with familial hypercholesterolaemia: a systematic review. J Community Genet 14, 5–15 (2023). https://doi.org/10.1007/s12687-022-00620-0
Received:

Accepted:

Published:

Issue Date:

DOI: https://doi.org/10.1007/s12687-022-00620-0
Keywords
Familial hyperlipidaemia

Education

Adherence