Abstract
The concept of the Anthropocene implies a coincidence of modern history and geological time. This coincidence has generated controversy, animating debates in several disciplines and obscuring other profitable ways to connect history and geology. This article draws inspiration from British geologist Derek Ager's seminal 1973 text, The Nature of the Stratigraphical Record, to suggest how different geological models of change might influence modern historical interpretation. Such models suggest new ways of conceptualizing the historical relationship of material, time, and space. Drawing also on recently translated work by Reinhart Koselleck, this research applies Ager's geological models to a history of dam building in Turkey. The result is a layered, nonlinear, entangled, and decentralized narrative that suggests new methods of analysis in modern environmental history.
Access options
Buy single article
Instant access to the full article PDF.
US$ 39.95
Tax calculation will be finalised during checkout.
Subscribe to journal
Immediate online access to all issues from 2019. Subscription will auto renew annually.
US$ 79
Tax calculation will be finalised during checkout.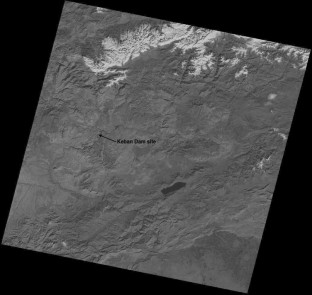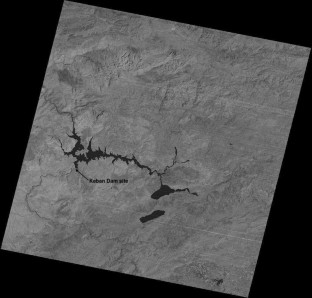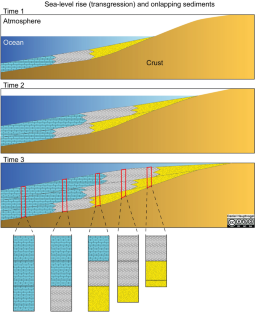 Notes
1.

It should be noted here that environmental history owes a great deal to geography, the field of knowledge most concerned with spatial analysis.

2.

Alfred Wegener (1920) theorized "continental drift" in 1915 but could not explain why the continents moved. Later work disproved his specific theory but developed the concept of the crust's movement through plate tectonics. In history, several recent works have undertaken global analyses of capitalist development (e.g., Osterhammel 2014, Beckert 2014).

3.

It seems possible, however, that a future environment might be conducive to the return of those who were displaced. A decrease in precipitation in the Euphrates River Basin has resulted in a lower water level in the Keban Dam reservoir, allowing local people to return to farmland that had been inundated (Kazaz 2014).

4.

Indeed, Koselleck's English translators, Sean Franzel and Stefan-Ludwig Hoffman, note that Koselleck often uses "spatial metaphors" to illustrate time (xii). Meanwhile, Koselleck himself struggled to connect his theories of time with a commensurate spatial theory, noting that his thoughts on the matter "move on unstable ground," itself a spatial metaphor (25).

5.

Steinberg does not reference Karl Marx and Friedrich Engels, but his characterization of environmental history calls to mind The German Ideology (1932): "In direct contrast to German philosophy which descends from heaven to earth, here we ascend from earth to heaven.".
References
Ager DV (1981) The nature of the stratigraphical record, 2nd edn. Wiley, New York

Akarun R (1999) A large dam on difficult foundation: Keban dam. Yapı Teknik Engineering and Consultancy Company

Andrews TG (2008) Killing for coal: America's deadliest labor war. Harvard University Press, Cambridge

Angus I (2016) Facing the Anthropocene: fossil capitalism and the crisis of the Earth system. Monthly Review Press, New York

Aslanian SD, Chaplin JE, McGrath A, Mann K (2013) AHR conversation how size matters: the question of scale in history. Am Hist Rev. https://doi.org/10.1093/ahr/118.5.1431

Barkey HJ, Fuller GE (1998) Turkey's Kurdish question. Rowman & Littlefield, London

Beckert S (2014) Empire of cotton: a global history. Knopf Doubleday Publishing Group, New York

Big History Project (2011) "What is Big History?" https://www.bighistoryproject.com/home

Bilgen A (2018) A project of destruction, peace, or techno-science? Untangling the relationship between the Southeastern Anatolia Project (GAP) and the Kurdish question in Turkey. Middle East Stud. https://doi.org/10.1080/00263206.2017.1376186

Carse A (2014) Beyond the big ditch: politics, ecology, and infrastructure at the Panama Canal. The MIT Press, Cambridge

Chakrabarty D (2018) Anthropocene time. Hist Theory. https://doi.org/10.1111/hith.12044

Chernilo D (2017) The question of the human in the Anthropocene debate. Eur J Soc Theory. https://doi.org/10.1177/1368431016651874

Conrad S (2017) What is global history? Princeton University Press, Princeton

Cronon W (2003) Changes in the land: Indians, colonists, and the ecology of New England. Farrar, Straus and Giroux, New York

Crutzen PJ, Stoermer EF (2000) The 'Anthropocene.' IGBP Newsl 41:17–18

De Landa M (1997) A thousand years of nonlinear history. Zone Books, New York

Degroot D (2017) "A catastrophe happening in front of our very eyes": the environmental history of a comet crash on Jupiter. Environ Hist 22:23–49. https://doi.org/10.1093/envhis/emw067

Demirel S (1975) Büyük Türkiye. Dergâh Yayınları

Deriner İ (1962) Keban barajı ve hidroelektrik santralı hakkında bazı bilgiler. Türkiye Mühendislik Haberleri 8:92

Deringil S (1998) The well-protected domains: Ideology and the legitimation of power in the Ottoman Empire, 1876–1909. I. B. Tauris, London

Diamond JM (1997) Guns, germs, and steel: the fates of human societies. Norton, New York

Dissard L (2011) Submerged stories from the sidelines of archaeological science: The history and politics of the Keban Dam Rescue Project (1967–1975) in eastern Turkey. Dissertation, University of California, Berkeley

Fiege M (1999) Irrigated Eden: the making of an agricultural landscape in the American west. University of Washington Press, Seattle

Findley C (2010) Turkey, Islam, nationalism, and modernity: a history, 1789–2007. Yale University Press, New Haven

Frey FW (1965) The Turkish political elite. The M. I. T. Press, Cambridge

Furedi F (2013) 'Big History': the annihilation of human agency. Spiked. https://www.spiked-online.com/2013/07/24/big-history-the-annihilation-of-human-agency. Accessed 24 July 2013

Gilmartin D (2015) Blood and water: the Indus River Basin in modern history. University of California Press, Oakland

Gould SJ (1987) Time's arrow, time's cycle: myth and metaphor in the discovery of geological time. Harvard University Press, Cambridge

Göle N (1986) Mühendisler ve ideoloji: Öncü devrimcilerden yenilikçi seçkinlere. Metis Yayınları

Gürpınar D (2012) Anatolia's eternal destiny was sealed: Seljuks of Rum in the Turkish national(ist) imagination from the late Ottoman Empire to the Republican era. Eur J Turk Stud. https://doi.org/10.4000/ejts.4547

Hanioğlu MŞ (2011) Atatürk: an intellectual biography. Princeton University Press, Princeton

Haraway D (2016) Staying with the trouble: making kin in the Chthulucene. Duke University Press, Durham

Harris LM (2012) State as socionatural effect: variable and emergent geographies of the state in southeastern Turkey. Comp Stud South Asia Afr Middle East 32:25–39. https://doi.org/10.1215/1089201X-1545345

Hulme M (2009) Why we disagree about climate change: understanding controversy, inaction and opportunity. Cambridge University Press, Cambridge

Issawi C (1980) De-industrialization and re-industrialization in the Middle East since 1800. Int J Middle East Stud 12:469–479

İmar ve İskan Bakanlığı (1966) Keban baraj gölü altında kalacak köy ve mahallerin anket çalışması sonucu.

Jensen R (1981) Oral history, quantification, and the new social history. Oral Hist Rev 9:13–25

Jensen S (2004) Into focus: The never-ageing Ager. Palaeontol Electron 7:1–3

Kazamias AM (1966) Education and the quest for modernity in Turkey. University of Chicago Press

Kazaz G (2014, May 5) Keban Barajı'nda kuraklık gölü tarlaya döndürdü, DSİ'ye göre sorun yok. Yeşil Gazete

Kezer Z (2014) Spatializing difference: The making of an internal border in early Republican Elazığ, Turkey. J SocArchitHist 73:507–527. https://doi.org/10.1525/jsah.2014.73.4.507

Kezer Z (2015) Building modern Turkey: state, space, and ideology in the early republic. University of Pittsburgh Press, Pittsburgh

Klein J (2011) The margins of empire: Kurdish militias in the Ottoman tribal zone. Stanford University Press, Redwood City

Kolars JF, Mitchell W (1991) The Euphrates river and the Southeast Anatolia development project. Southern Illinois University Press, Carbondale

Koselleck R (2018) Sediments of time: On possible histories. Hoffman SL, Franzel S, trans. Stanford University Press

Mardin Ş (1962) The genesis of Young Ottoman thought: a study in the modernization of Turkish political ideas. Princeton University Press, Princeton

McCully P (1996) Silenced rivers: the ecology and politics of large dams. Zed Books, London

McNeill JR (2000) Something new under the sun: an environmental history of the twentieth-century world, 1st edn. W. W. Norton & Company, New York

McNeill WH (1976) Plagues and peoples. Anchor Press, Norwell

McNeill JR, Engelke P (2016) The great acceleration: an environmental history of the Anthropocene since 1945. Harvard University Press, Cambridge

Merchant C (2003) Reinventing Eden: the fate of nature in western culture. Routledge, London

Meyer R (2018) Geology's timekeepers are feuding. The Atlantic. https://www.theatlantic.com/science/archive/2018/07/anthropocene-holocene-geology-drama/565628/. Accessed 20 July 2018

Middleton GV (1973) Johannes Walther's Law of the correlation of facies. GeolSoc Am Bull 38:979–988

Milanovic P (2011) Dams and reservoirs in karst. In: van Beyen P (ed) Karst managemen. Springer, Dordrecht, pp 47–73

Mitchell T (2002) Rule of experts: Egypt, techno-politics, modernity. University of California Press, Oakland

Moore J (2015) Capitalism and the web of life: ecology and the accumulation of capital. Verso, New York

Olson RW (1991) The emergence of Kurdish nationalism and the Sheikh Said Rebellion, 1880–1925. University of Texas Press, Austin

Osterhammel J (2014) The transformation of the world: a global history of the nineteenth century. Princeton University Press, Princeton

Owen R (1981) The Middle East in the world economy, 1800–1914. Methuen, London

Özal K (1964) Keban Barajı ve ötesi. ODTÜ Mühendislik Fakültesi

Özdemir MA, Özgen N (2004) Keban barajından su kaçakları ve sunduğu doğal potansiyel. Afyon Kocatepe Üniversitesi Sosyal Bilimler Dergisi 6:65–86

Reynolds NY (2012) Building the past: rockscapes and the Aswan High Dam in Egypt. In: Mikhail A (ed) Water on sand: environmental histories of the Middle East and North Africa. Oxford University Press, Oxford, pp 181–205

Scudder TT (2012) The future of large dams: dealing with social, environmental, institutional and political costs. Taylor & Francis

Senemoğlu B (1963) Fırat ve baraj. Elazığ Gazetesi

Silier O (1976) Keban köylerinde sosyo ekonomik yapı ve yeniden yerleşim sorunları. Orta Doğu Teknik Üniversitesi

Sneddon C (2015) Concrete revolution: large dams, cold war geopolitics, and the US bureau of reclamation. University of Chicago Press, Chicago

Stahl D (2019) A technopolitical frontier: the Keban Dam project and southeastern Anatolia. In: İnal O, Turhan E (eds) Transforming socio-natures in Turkey: landscapes, state and environmental movements. Routledge, London, pp 31–51

Steinberg T (2002) Down to earth: nature's role in American history. Oxford University Press, Oxford

Sutter PS (2013) The world with us: the state of American environmental history. J Am Hist 100:94–119. https://doi.org/10.1093/jahist/jat095

Trouillot M-R (1995) Silencing the past: power and the production of history. Beacon Press, Boston

Turgut H (1992) Demirel'in dünyası. ABC Ajansı Yayınları

Üngör UÜ (2011) The making of modern Turkey: nation and state in Eastern Anatolia, 1913–1950. Oxford University Press, Oxford

Wegener A (1920) Die Entstehung der Kontinente und Ozeane. Friedrich Vieweg & Sohn

White R (1985) American environmental history: the development of a new historical field. Pac Hist Rev 54:297–335

Worster D (1985) Rivers of empire: water, aridity, and the growth of the American West. Oxford University Press, Oxford

Yusoff K (2018) A billion black Anthropocenes or none. University of Minnesota Press, Minneapolis

Zalaisiewicz J (2017) The extraordinary strata of the Anthropocene. In: Opperman S, Iovino S (eds) Environmental humanities: voices from the Anthropocene. Rowman & Littlefield, London, pp 115–132

Zürcher EJ (2010) The young Turk legacy and nation building: from the Ottoman Empire to Atatürk's Turkey. I. B. Tauris, London
Acknowledgements
The author wishes to acknowledge the generosity of the Institute of Turkish Studies and the New York University Abu Dhabi Humanities Research Fellowship for their support of this research.
Additional information
Publisher's Note
Springer Nature remains neutral with regard to jurisdictional claims in published maps and institutional affiliations.
About this article
Cite this article
Stahl, D.J. The dam as catastrophe: connecting geological models to modern history. Water Hist 13, 137–160 (2021). https://doi.org/10.1007/s12685-021-00278-4
Received:

Accepted:

Published:

Issue Date:
Keywords
Dams

Anthropocene

Stratigraphy

Geology

Environmental history

Turkey

Middle East