Abstract
Two maps covering Bangalore and its environs published in 1945 mention a network of Karez in the northern parts of the present Bengaluru city. The word Karez refers to an underground water channel system of central Asian origin. This paper analyses the network of Karez marked on these maps spread across the topography of north Bangalore using geo-spatial data (satellite images), ground validation, historical records (maps, gazetteers, reports and books). It (1) identifies remnants and traces of this network, (2) analyses whether they were built based on the principles of Karez, (3) discusses circumstances when these were built, and finally (4) conjectures the reason for this network to be called as "karez" in these maps.
This is a preview of subscription content, log in to check access.
Access options
Buy single article
Instant access to the full article PDF.
US$ 39.95
Price includes VAT for USA
Subscribe to journal
Immediate online access to all issues from 2019. Subscription will auto renew annually.
US$ 99
This is the net price. Taxes to be calculated in checkout.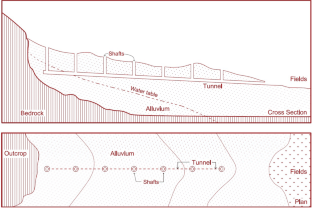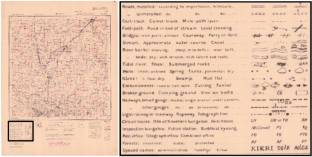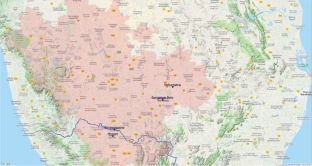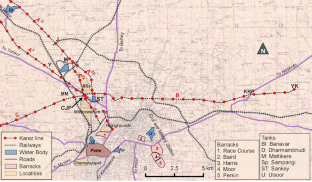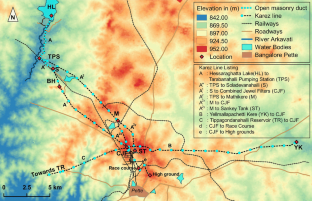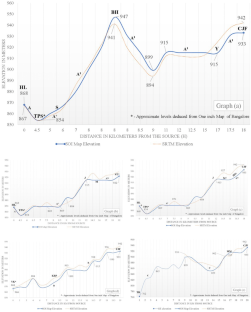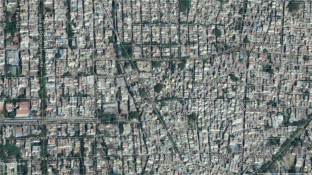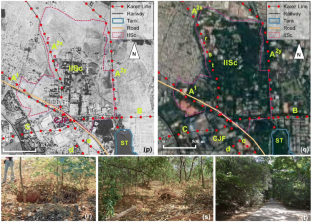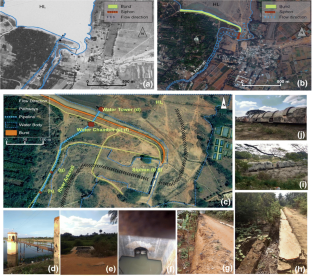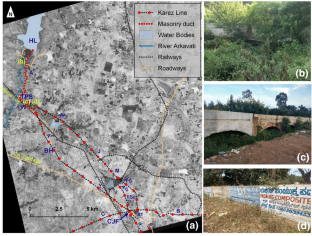 References
Annaswamy TV (2003) Bengaluru to Bangalore: Urban History of Bangalore from pre-historic period to the end of 18th century. Vengadam Publications, Bangalore

Bowring L (1869) Administration report of Mysore 1868–1869. Government, Bangalore

Buchanan F (1807) A journey from Madras through the countries of Mysore, Canara and Malabar. The Honourable the Directors of the East India Company, London

Burrard S (1917) Map of Chengalpattu, Madras 66D/1. Surveyor General of India, Calcutta

BWSSB, 2016. BWSSB. http://bwssb.gov.in/bwssbuat/content/about-bwssb-0. Accessed 27 Sept 2017

Cerro CD, Cordoba JM (2018) Archaeology of a falaj in Al Madam Plain (Sharjah, UAE); a study from the site. Water Hist 10(1):85–98

Charbonnier J, Hopper K (2018a) The Qanat: archaeology and environment. Water History 10(1):1–99

Charbonnier J, Hopper K (2018b) The Qanat: a multidisciplinary and diachronic approach to the study of groundwater catchment systemsin archaeology. Water Hist 10(1):3–11

CMWSSB, 2016. Chennai Metro Water Historical Background. www.chennaimetrowater.tn.nic.in/historical_background.html. Accessed 2 June 2018

Crook D, Tripathi S, Jones R (2015) An investigation into the age and origin of Suranga in the foothills of the Western Ghats of India. Water Hist 7(3):253–270

Dikshit G, Kuppuswamy G, Mohan S (1993) Tank irrigation in Karnataka: a historical survey. Gandhi Sahithya Sangha, Bangalore

Ellis RS (1865) A report on the station, barracks, and hospitals of Bangalore. Gantz Brothers, Madras

gounesco, 2014. The global, participative, engagement platform for everything heritage. Supported by UNESCO. https://www.gounesco.com/karez-system-bidar/. Accessed 27 Sept 2017

Greenwell A, Curry W (1896) Rural water supply: a practical handbook on the supply of water and construction of waterworks for small country districts. Crosby Lockwood and Son, London

Gunter CP (1926) Map of Bombay 47E/3. Surveyor General of India, Calcutta

Higham ST (1908) Irrigation and Navigation. The Imperial gazetteer of India: the Indian empire. State for India in Council, Oxford, pp 314–362

Khan MFK, Nawaz M (1995) Karez irrigation in Pakistan. GeoJournal 9:91–100

Lightfoot DR (2000) The origin and diffusion of Qanats in Arabia: new evidence from the Northern and Southern Peninsula. Geogr J 166(3):215–226

Longe FB (1906) General report on the operations of the survey of India during 1904–1905. Office of the Superintendent of Government Printing, Calcutta

Manuel M, Lightfoot D, Fattahi M (2018) The sustainability of ancient water control techniques in Iran: an overview. Water Hist 10(1):14–30

MCGM (2018) Municipal Corporation of Greater Mumbai. www.mcgm.gov.in. Accessed 29 May 2018

Meyer WS, Burn R, Cotton JS, Risley HH (1908a) The imperial gazetteer volume 09 Bomjur to Central India. Clarendon Press, Oxford

Meyer WS, Burn R, Cotton JS, Risley HH (1908b) The imperial gazetteer of India volume 21 Pushkar to Salween. Clarendon Press, Oxford

Mohyuddin A, Chaudhry HUR, Ambreen M (2012) Social Organization of a Karez in Balochistan (World System Analysis in Anthropological Perspective). Int J Arts Commer I(02):131–148

Nagendra H (2016) Nature in the city Bengaluru in the past, present, and future. Oxford University Press, New Delhi

Nalini N (2016) The Great Divide: exploring the divergence between urban metabolism in theory and practice in water supply system in Bengaluru. Int J Urban Sustain Dev 9:1–21

Rajani MB (2007) Bangalore from above: an archaeological overview. Curr Sci 93(10):1352–1353

Rao CH (1930a) Mysore gazetteer (volume 02) modern (part IV), New edn. Compiled for Government, Bangalore(Mysore)

Rao CH (1930b) Mysore gazetteer volume 03 economic. Compiled for Government, Bangalore

Rao CH (1930c) Mysore gazetteer, vol 05. Compiled for Government, Bangalore

Rao CH (1948) History of Mysore (1399–1799 A.D.). Government Press, Bangalore

Rao NG (1951) Design of Volute Siphon. Quatrieme Congres Des Grands Barrages 88(3):915–930

Rao NG (2008) Design of Volute Siphon. J Indian Inst Sci 88(4):915–930

Rice BL (1876) Gazetteer of Mysore and Coorg volume II Mysore by districts. Mysore Government Press, Bangalore

Rice BL (1897a) Mysore: a gazetteer compiled for government, vol I. Westminister, South Wales

Rice BL (1897b) Mysore: a gazetteer compiled for government, vol II. Westminister, South Wales

Rice BL (1908) Imperial gazetteer of India, Mysore and Coorg. Government Printing, Calcutta

Saha S (2005) An appraisal of the drinking water supply of Kolkatta KMC city its past present and future. University of Calcutta, Calcutta

Sankey RH (1867) Report on the administration of Mysore 1863–1864. Mysore Public Works Department, Bangalore

SOI (2009) Survey of India Hand Book of Topography Chapter V. 7 ed. s.l.: Survey of India. Section VI, para 63, 7th edn. 2009, p. 82 (earlier edns. 1911, 1915, 1926, 1935, 1941, 1966) http://www.iism.nic.in/DepartmentalChapters.aspx. Accessed 1 June 2018

Srinivasan S (1991) Water supply to Madras city. J Indian Water Works Assoc 72(3):161–166

Stuart ER (1918) Map reading and topographical sketching. McGraw-Hill Book Company, New York

Subramanian DK (1985) Bangalore City's water supply: a study and analysis. Essays on Bangalore. Bangalore, Karnataka State Council for Science and Technology, IISc, pp 51–148

Thuillier HL, Symth R (1875) Manual of surveying for India detailing the mode of operation on the trigonometrical, topographical and revenue surveys of India. Thacker Spinck and Co., Calcutta

Unnikrishnan H, Sen S, Nagendra H (2017) Traditional water bodies and urban resilience: a historical perspective from Bengaluru, India. Water Hist 9(04):453–477

USGS (2014) SRTMDEM ID SRTM1N12E077V3 11 Feb 2000, s.l.: US Geological Survey

USGS (2017) Corona Satellite Image 10Oct1965-ID DS1025-1071DA091, s.l.: USGS

Verma HS (1985) Bombay, New Bombay, and metropolitan region: growth process and planning lessons. Concept Publishing Company, New Delhi

Vishwanath S (2008) Ooru-Neeru: The Water Walk. http://bcp.wikidot.com/city-walks:water-walk. Accessed 28 Sept 2017

Wheeler GM (1885) Third International Geographical Congress and Exhibition at Venice, Italy 1881. Resolution of Congress, Washington

Wheeler EO (1955) The survey of India during the war and early reconstruction 1939–1946. Survey of India, Dehradun

Wulff HE (1968) The Qanats of Iran. Sci Am 218:94–105
Acknowledgements
We thank Dr. John R Marr for sharing scans of the One Inch maps of Bangalore and also the information about them, which have been the main source of inspiration for this paper. We thank the National Institution of Advanced Studies (NIAS) for institutional support. The first author is registered for a PhD at Manipal Academy for Higher Education (MAHE), Manipal and is thankful to MAHE for permitting this research as part of the PhD programme.
Additional information
Publisher's Note
Springer Nature remains neutral with regard to jurisdictional claims in published maps and institutional affiliations.
About this article
Cite this article
Suganya, K., Rajani, M.B. Underground water supply system in the late nineteenth and early twentieth century Bangalore. Water Hist 10, 291–311 (2018). https://doi.org/10.1007/s12685-018-0223-8
Received:

Accepted:

Published:

Issue Date:
Keywords
Karez

Bangalore

SOI One Inch maps

Remote sensing

GIS

Underground water supply systems