Abstract
HIV/AIDS is a multifaceted condition affecting the whole person and family, which requires an individualized and holistic approach, as defined by Person Centered Health Care. In East Africa, Homoeopathy for Health in Africa offers patients an integrative, holistic method to supplement standard medical treatment and mitigate the side effects of anti-retroviral (ARV) drugs that often interfere with patient adherence to treatment and lead to drug resistance. Patients who have homoeopathy treatment as a supplement to ARVs report amelioration of side effect symptoms, increased energy and enhanced well-being, allowing them to work and care for their families. Results of an audit give demographic information. AIDS medical practitioners support homoeopathy, an approved form of medicine in Tanzania. Cases are presented that demonstrate the challenges and successes of treating HIV/AIDS patients in East Africa.
Access options
Buy single article
Instant access to the full article PDF.
USD 39.95
Price excludes VAT (USA)
Tax calculation will be finalised during checkout.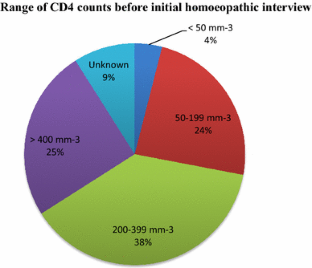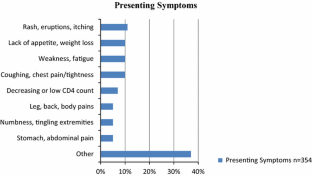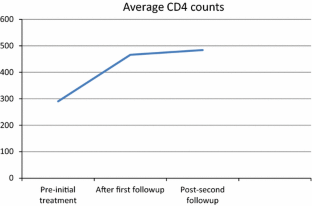 References
UNAIDS (2013) Fact sheet http://www.unaids.org/en/resources/campaigns/globalreport2013/factsheet. Accessed 24 June 2014

UNAIDS (2013) World AIDS Day report. http://www.unaids.org/en/media/unaids/contentassets/documents/epidemiology/2013/gr2013/unaids_global_report_2013_en.pdf. Accessed 24 June 2014

Tanzania Commission for AIDS (2013) National multi-sectorial strategic framework III. http://www.tacaids.go.tz/index.php?option=com_content&view=category&layout=blog&id=25&Itemid=136. Accessed 2 June 2014

AVERT (2012) HIV and AIDS in Tanzania. http://www.avert.org/hiv-aids-tanzania.htm#footnote15_65w0aut. Accessed 2 June 2014

National Bureau of Statistics Tanzania (2011) HIV fact sheet by region. http://nbs.go.tz/takwimu/this2012/HIVFactsheetbyRegion.pdf. Accessed 24 June 2014

AFROL (2014) AIDS killed 193 Tanzanian teachers. http://afrol.com/articles/24888. Accessed 23 June 2014

Tanzania Ministry of Health and Social Welfare (2012) Tanzania national guidelines for the management of HIV/AIDS 4th edn. http://pmtct.or.tz/resource-type/guidelines. Accessed 2 June 2014

WHO (2013) Consolidated guidelines on the use of antiretroviral drugs for treating and preventing HIV infection. http://apps.who.int/iris/bitstream/10665/85321/1/9789241505727_eng.pdf. Accessed 2 June 2014

Tanzania Daily News (2014) HIV/AIDS fight in Tanzania under siege as donors pull out. http://allafrica.com/stories/201403130012.html. Accessed 15 June 2014

Ong CK, Bodeker G et al (2005) WHO Global atlas of traditional complementary and alternative medicine (map volume). Kobe, Japan

Faculty of Homeopathy (2014) The evidence base http://www.facultyofhomeopathy.org/research/. Accessed 30 June 2014

Bell IR, Schwartz GE (2013) Adaptive network nanomedicine: an integrated model for homeopathic medicine. Front Biosci (Schol Ed). 5:685–708. http://www.ncbi.nlm.nih.gov/pubmed/23277079. Accessed 2 June 2014

Ekman I, Swedberg K et al (2011) PCC ready for prime time. Euro J Cardiovasc Nurs 10:248–251. www.healthpolicy.se/index.php/download_file/view/345/262. Accessed 2 June 2014

Tanzania Commission for AIDS (TACAIDS), Zanzibar AIDS Commission (ZAC), National Bureau of Statistics (NBS), Office of the Chief Government Statistician (OCGS), and ICF International (2013) Tanzania HIV/AIDS and Malaria Indicator Survey 2011–12: Key findings. http://dhsprogram.com/pubs/pdf/SR196/SR196.pdf. Accessed 21 July 2014

Ao TT, Sam NE et al (2006) Human immunodeficiency virus type 1 among bar and hotel workers in northern Tanzania: the role of alcohol, sexual behavior, and herpes simplex virus type 2. Sex Transm Dis 3:163–169. http://journals.lww.com/stdjournal/Fulltext/2006/03000/Human_Immunodeficiency_Virus_Type_1_Among_Bar_and.8.aspx. Accessed 21 July 2014

Carter M (2012) Neuropathy-nerve pain. http://www.aidsmap.com/Neuropathy-nerve-pain/page/1045075. Accessed 21 July 2014

Haberer J, Kahane J et al (2010) Real-time adherence monitoring for HIV antiretroviral therapy. AIDS Behav 6:1340–1346. http://www.ncbi.nlm.nih.gov/pmc/articles/PMC2974938. Accessed 21 July 2014

World Health Organization (2012) Second-line ART for HIV-infected patients failing first-line therapy. http://www.who.int/hiv/pub/drugresistance/report2012/en. Accessed 21 July 2014

Médecins Sans Frontières (2010) Untangling the web of anti-retroviral therapy price reductions. Geneva, Switzerland: Médecins Sans Frontières

Peltzer K, Phaswana-Mafuya N (2008) The symptom experience of people living with HIV and AIDS in the Eastern Cape, South Africa. BMC Health Serv Res 8:271. http://www.biomedcentral.com/1472-6963/8/271. Accesssed 18 July 2014

Kishore J (1983) Homeopathy the Indian experience. World Health Forum 3:107
Acknowledgments
We wish to thank Camilla Sherr, co-director of HHA, for contributing cases; Naomi Jones, HHA Volunteer, for a first draft; Uri Eliyahu for statistics; and Alexander Tournier, Homeopathy Research Institute, for reviewing statistics.
Conflict of interest
The authors declare they have no conflict of interest.
About this article
Cite this article
Quirk, T., Sherr, J. Experiences with an integrative approach to treating HIV/AIDS in East Africa. J Med Pers 13, 55–64 (2015). https://doi.org/10.1007/s12682-014-0193-2
Received:

Accepted:

Published:

Issue Date:

DOI: https://doi.org/10.1007/s12682-014-0193-2
Keywords
HIV/AIDS

ARV

Homoeopathy

Integrative medicine

Holistic

Anti-retroviral drugs

Drug side effects

Patient adherence

Person Centered Health Care

Nano-dilutions