Unfolding the Hidden Reactions in Galvanic Cells
Abstract
The relationship between the potential of the cell reaction (Ecell), the entropy change (ΔS), and the enthalpy change (ΔH) is well established. Yet, there is surprisingly a very narrow range of experimental aqueous galvanic cells that follow thermodynamic predictions. The redox and equilibrium reactions used within Pourbaix diagrams are presented a priori to establish the limitations and application range of thermodynamic relationships within complex electrochemical systems, the Zn-Cu (Daniell cell) and Pb-Cu cells. These are then tested to validate the theoretical discussion. Specifically, the electromotive force of both cells is measured as a function of the temperature in order to calculate the thermodynamic properties of the reaction: concomitantly to the voltage measurements, the temperature, the pH, and the surface state of the electrodes.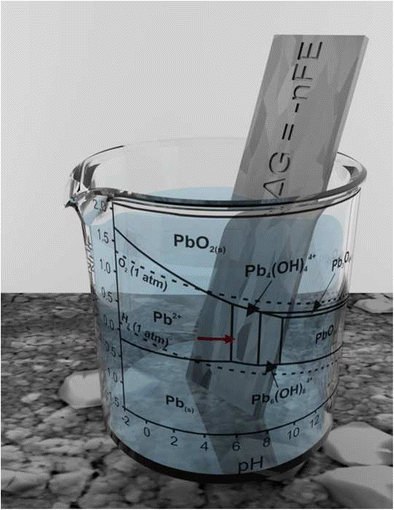 Keywords
Pourbaix diagrams 
Galvanic cells 
Corrosion 
Open circuit potential 
Thermodynamic measurements 
Notes
Acknowledgments
We also acknowledge Dr. Samuel Perry for manuscript editing.
Author Contributions
All authors have given approval to the final version of the manuscript.
Funding Information
We thank the NSERC, CFI, CSACS, and CQMF for financial support.
Copyright information
© Springer Science+Business Media, LLC, part of Springer Nature 2018