Abstract
Objectives
The present study aimed to investigate the impact of an 8-week mindfulness-based stress reduction (MBSR) program on emotional reactivity among a sample of breast cancer survivors with chronic neuropathic pain (CNP).
Methods
Twenty-one women were randomly assigned to a MBSR treatment group (n = 11) or a waitlist control group (n = 10) following medical review. Using functional magnetic resonance imaging (fMRI), participants were imaged before and after the MBSR program while completing the emotional Stroop task as a measure of emotional reactivity.
Results
The treatment group showed significantly less blood oxygen level–dependent (BOLD) activity post-MBSR across several brain regions involved in pain processing and visual attention. This included regions in the left somatosensory cortex, left precuneus, and left dorsolateral prefrontal cortex. Although emotional reactivity was the primary outcome, pain severity and interference from the Brief Pain Inventory were also assessed at both time points. Pain interference was significantly reduced following MBSR for the intervention group only.
Conclusions
These preliminary findings show that MBSR training has a marked impact on neural correlates of pain processing and attention, lending support to MBSR as a viable adjunctive treatment option for breast cancer survivors living with CNP. However, further research, with a larger sample size, is warranted.
Access options
Buy single article
Instant access to the full article PDF.
USD 39.95
Price excludes VAT (USA)
Tax calculation will be finalised during checkout.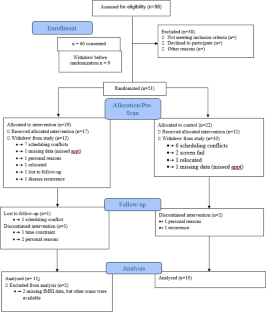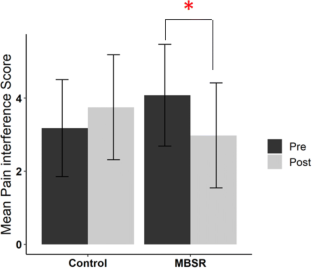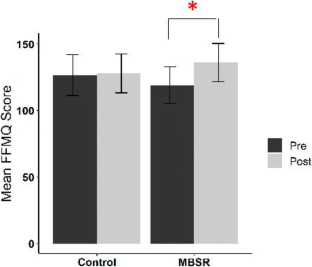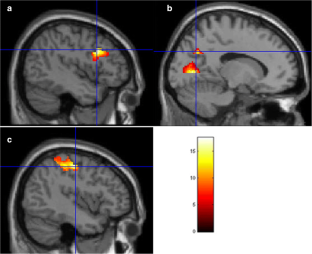 References
Alomar, S., & Bakhaider, M. (2018). Neuroimaging of neuropathic pain: Review of current status and future directions. Neurosurgical Review, 41, 771–777.

Baer, R. A. (2005). Mindfulness-based treatment approaches: clinician's guide to evidence base and applications. Burlington: Academic Press.

Baer, R., Smith, G. T., Hopkins, J., Krietemeyer, J., & Toney, L. (2006). Using self-report assessment methods to explore facets of mindfulness. Assessment, 13(1), 27–45.

Bouhassira, D. B., Attal, N., Fermanian, J., Alchaar, H., Gautron, M., Masquelier, E., Rostaing, S., Lanteri-Minet, M., Collin, E., Grisart, J., & Boureau, F. (2004). Development and validation of the neuropathic pain symptom inventory. Pain, 108, 248–257.

Bradley, M. M., & Lang, P. J. (1999). Affective norms for english words (ANEW): instruction manual and affective ratings. Technical Report C-1, The Center for Research in Psychophysiology, University of Florida.

Bray, F., Ferlay, J., Soerjomotaram, I., Siegal, R. L., Torre, L. A., & Jemal, A. (2018). Global cancer statistics 2018: GLOBOCAN estimate of incidence and mortality worldwide for 36 cancer in 185 countries. CA: a Cancer Journal for Clinicians, 68, 394–424.

Bredal, I. S., Smeby, N. A., Ottesen, S., Warncke, T., & Schlichting, E. (2014). Chronic pain in breast cancer survivors: comparison of psychosocial, surgical, and medical characteristics between survivors with and without pain. Journal of Pain and Symptom Management, 48, 852–862.

Carlson, L. E., Speca, M., Patel, K. D., & Goodey, E. (2003). Mindfulness-based stress reduction in relation to quality of life, mood, symptoms of stress, and immune parameters in breast and prostate cancer outpatients. Psychosomatic Medicine, 65, 571–581.

Compton, R. J., Banich, M. T., Mohanty, A., Milham, M. P., Herrington, J., Miller, G. A., Scalf, P. E., Webb, A., & Heller, W. (2003). Paying attention to emotion: an fMRI investigation of cognitive and emotional Stroop tasks. Cognitive, Affective, & Behavioral Neuroscience, 3, 81–96.

De Angelis, J., & Ricciardelli, P. (2017). Emotional Stroop task. In V. Zeigler-Hill & T. Shackelford (Eds.), Encyclopedia of personality and individual differences. Cham: Springer.

Dworkin, R. H., Turk, D. C., Peirce-Sandner, S., Baron, R., Bellamy, N., Burke, L. B., Chappell, A., Chartier, K., Cleeland, C. S., Costello, A., Cowan, P., Dimitrova, R., Ellenberg, S., Farrar, J. T., French, J. A., Gilron, I., Hertz, S., Jada, A. R., Jay, G. W., et al. (2010). Research design considerations for confirmatory chronic pain clinical trials: IMMPACT recommendations. Pain, 149, 177–193.

Faes, M. C., Reelick, M. F., Perry, M., Olde Rikkert, M. G., & Borm, G. F. (2011). Studies with group treatments required special power calculations, allocation methods, and statistical analyses. Journal of Clinical Epidemiology, 65(2), 138–146.

Fallowfield, L., & Jenkins, V. (2014). Psychosocial/survivorship issues in breast cancer: are we doing better? Journal of the National Cancer Institute, 107, 335.

Farb, N. A. S., Segal, Z. V., Mayberg, H., Bean, J., McKeon, D., Fatima, Z., & Anderson, A. K. (2007). Attending to the present: mindfulness meditation reveals distinct neural modes of self-reference. Scan, 2, 313–322.

Farb, N. A. S., Anderson, A. K., Mayberg, H., Bean, J., McKeon, D., & Segal, Z. V. (2010). Minding one's emotions: mindfulness training alters the neural expression of sadness. Emotion, 10, 25–33.

Finnerup, N. B., Haroutounian, S., Kamerman, P., Baron, R., Bennett, D. L. H., Bouhassira, D., Cruccu, G., Freeman, R., Hansson, P., Nurmikko, T., Raja, S. N., Rice, A. S. C., Serra, J., Smith, B. H., Treede, R. D., & Jensen, T. S. (2016). Neuropathic pain: an updated grading system for research and clinical practice. Pain, 157, 1599–1606.

Friebel, U., Eickhoff, S. B., & Lotze, M. (2011). Coordinate-based meta-analysis of experimentally induced and chronic persistent neuropathic pain. Neuroimage, 58, 1070–1080.

Friston, K. J., Ashburner, J., Poline, J. B., Frith, C. D., Heather, J. D., & Frackowiak, R. S. J. (1996). Spatial realignment and normalization of images. Human Brain Mapping, 2, 165–189.

Ganz, P. A., Desmond, K. A., Leedham, B., Rowland, J. H., Meyerowitz, B. E., & Berlin, T. R. (2002). Quality of life in long-term, disease-free survivors of breast cancer: a follow-up study. Journal of the National Cancer Institute, 94, 39–49.

Gard, T., Holzel, B. K., Sack, A. T., Hempel, H., Lazar, S. W., Vaitl, D., & Ott, U. (2012). Pain attenuation through mindfulness is associated with decreased cognitive control and increased sensory processing in the brain. Cerebral Cortex, 22, 2692–2702.

Gazzanigan, M. S., Ivry, R. B., & Mangun, G. R. (2014). Cognitive neuroscience: the biology of the mind (4th ed., pp. 146–149). New York: W.W. Norton.

Goldin, P. R., & Gross, J. J. (2010). Effects of mindfulness-based stress reduction (MBSR) on emotion regulation in social anxiety disorder. Emotion, 10, 83–91.

Goldin, P., Ziv, M., Jazaieri, H., Hahn, K., & Gross, J. J. (2012). MBSR vs aerobic exercise in social anxiety: fMRI of emotion regulation of negative self-beliefs. Social Cognitive and Affective Neuroscience, 8, 65–72.

Gotink, R. A., Chu, P., Busschbach, J. J., Benson, H., Fricchione, G. L., & Hunink, M. M. (2015). Standardised mindfulness-based interventions in healthcare: an overview of systematic reviews and meta-analyses of RCTs. PLoS One, 10, e0124344.

Harden, N., & Cohen, M. (2003). Unmet needs in the management of neuropathic pain. Journal of Pain and Symptom Management, 25, S12–S17.

Harrison, R., Zeidan, F., Kitsaras, G., Ozcelik, D., & Salomons, T. V. (2019). Trait mindfulness is associated with lower pain reactivity and connectivity of the default mode network. The Journal of Pain, 20, 645–654.

Hoffman, C. J., Ersser, S. J., Hopkinson, J. B., Nicholls, P. G., Harrington, J. E., & Thomas, P. W. (2012). Effectiveness of mindfulness-based stress reduction in mood, breast- and endocrine-related quality of life, and well-being in stage 0 to III breast cancer: a randomized, controlled trial. Journal of Clinical Oncology, 30, 1335–1342.

Jung, B. F., Ahrendt, G. M., Oaklander, A. L., & Dworkin, R. H. (2003). Neuropathic pain following breast cancer surgery: proposed classification and research update. Pain, 104, 1–13.

Kabat-Zinn, J. (1990). Full catastrophe living: how to cope with stress, pain and illness using mindfulness meditation. New York: NY: Bantam Dell Publishing.

Lerman, R., Jarski, R., Rea, H., Gellish, R., & Vicini, F. (2012). Improving symptoms and quality of life of female cancer survivors: a randomized controlled study. Annals of Surgical Oncology, 19, 373–378.

Levene, H. (1960). Robust tests for equality of variances. In I. Olkin, S. G. Ghurye, W. Hoeffding, W. G. Madow, & H. B. Mann (Eds.), Contributions to probability and statistics: essays in honor of Harold Hotelling (pp. 278–292). Palo Alto, CA: Stanford University Press.

Leysen, I., Adriaenssens, N., Nijs, J., Pas, R., Bilterys, T., Vermeir, S., Lahousse, A., & Beckwée, D. (2018). Chronic pain in breast cancer survivors: nociceptive, neuropathic, or central sensitization pain? Pain Practice, 19(2), 183.

Majeed, M. H., Ali, A. A., & Sudak, D. M. (2018). Mindfulness-based interventions for chronic pain: evidence and applications. Asian Journal of Psychiatry, 32, 79–83.

Matchim, Y., Armer, J. M., & Stewart, B. R. (2011). Effects of mindfulness-based stress reduction (MBSR) on health among breast cancer survivors. Western Journal of Nursing Research, 33, 996–1016.

Moisset, X., & Bouhassira, D. (2007). Brain imaging of neuropathic pain. Neuroimage, 37, S80–S88.

Mu, A., Weinberg, E., Moulin, D., & Clarke, H. (2017). Pharmacological management of chronic neuropathic pain, review of the Canadian Pain Society consensus statement. Canadian Family Physician, 63, 844–852.

Naughton, M. J., & Weaver, K. E. (2014). Physical and mental health among cancer survivors: considerations for long-term care and quality of life. North Carolina Medical Journal, 75, 283–286.

Pace, T. W. W., Tenzin Negi, L., Adame, D. D., Cole, S. P., Sivilli, T. I., Brown, T. D., Issa, M. J., & Raison, C. L. (2009). Effect of compassion meditation on neuroendocrine, innate immune and behavioral responses to psychosocial stress. Psychoneuroendocrinology, 34, 87–98.

Pearce, J., & Morley, S. (1989). An experimental investigation of the construct validity of the McGill Pain Questionnaire. Pain, 39, 115–121.

Schultz, P., Beck, M. L., Stava, C., & Vassilopoulou-Sellin, R. (2003). Health profiles in 5836 long-term cancer survivors. International Journal of Cancer, 104, 488–495.

Shapiro, S. S., & Wilk, M. B. (1965). An analysis of variance test for normality (complete samples). Biometrika, 52(3–4), 591–611.

Shergill, Y., Rice, D., Khoo, E.L., Jarvis, G., Zhang, T., Taljaard, M., Monterio, L., Wilson, K.G., Romanow, H., Glynn, B., Tennant, E.M., Small, R., Smith, A., Nathan, H., Rash, J.A., Smyth, C., Poulin, P.A. (under review with Pain). Mindfulness-based stress reduction in breast cancer survivors with chronic neuropathic pain: a randomized controlled trial.

Tan, G., Jensen, M. P., Thornby, J. I., & Shanti, B. F. (2004). Validation of the brief pain inventory for chronic non-malignant pain. The Journal of Pain, 5, 133–137.

Tang, Y. Y., & Leve, L. D. (2015). A translational neuroscience perspective on mindfulness meditation as a prevention strategy. Translational Behavioral Medicine, 6, 63–72.

Taylor, A. M., Harris, A. D., Varnava, A., Phillips, R., Hughes, O., Wilkes, A. R., Hall, J. E., & Wise, R. G. (2016). Neural responses to a modified Stroop paradigm in patients with complex chronic musculoskeletal pain compared to matched controls: an experimental functional MRI study. BMC Psychology, 4, 5–17.

Veehof, M., Trompetter, H., Bohlmeijer, E., & Schreurs, K. (2016). Acceptance- and mindfulness-based interventions for the treatment of chronic pain: a meta-analytic review. Cognitive Behavior Therapy, 45, 5–31.

Williams, J. M. G., Mathews, A., & MacLeod, C. (1996). The emotional Stroop task and psychopathology. Psychological Bulletin, 120, 3–24.

Witek-Janusek, L., Albuquerque, K., Chroniak, K. R., Chroniak, C., Durazo, R., & Mathews, H. L. (2008). Effect of mindfulness based stress reduction on immune function, quality of life and coping in women newly diagnosed with early stage breast cancer. Brain, Behavior, and Immunity, 22, 969–981.

Zeidan, F., Grant, J. A., Brown, C. A., McHaffie, J. G., & Boghill, R. C. (2012). Mindfulness meditation-related pain relief: evidence for unique brain mechanisms in the regulation of pain. Neuroscience Letters, 520, 165–173.

Zeidan, F., Salomons, T., Farris, S. R., Emerson, N. M., Adler-Neal, A., Jung, Y., & Coghill, R. C. (2018). Neural mechanisms supporting the relationship between dispositional mindfulness and pain. Pain, 159, 2477–2485.

Zimmaro, L. A., Carson, J. W., Olsen, M. K., Sanders, L. L., Keefe, F. J., & Porter, L. S. (2020). Greater mindfulness associated with lower pain, fatigue, and psychological distress in women with metastatic breast cancer. Psychooncology, 29(2), 263–270.
Acknowledgments
The authors would like to thank our funding sources, the Canadian Institute of Health Research and the Canadian Breast Cancer Foundation. The authors would also like to thank (1) the MRI technologists at the Ottawa Hospital; (2) MBSR group leaders Lynette Monteiro, Kimberly Sogge, Howard Nathan, Kathy Nathan, Brittany Glynn, Lakshmi Sundaram, Craig Mackie, and Sandy Williams; (3) Chris Lepage for his assistance with programming the fMRI task; and (4) Aziza Byron-Alhassan and Jason Berard for providing additional support during imaging sessions.
Ethics declarations
All research procedures received University of Ottawa and The Ottawa Hospital Research Ethics Board approval. Informed consent was obtained from all participants.
Conflict of Interest
The authors declare that they have no conflicts of interest.
Additional information
Publisher's Note
Springer Nature remains neutral with regard to jurisdictional claims in published maps and institutional affiliations.
About this article
Cite this article
Hatchard, T., Mioduszewski, O., Khoo, EL. et al. Reduced Emotional Reactivity in Breast Cancer Survivors with Chronic Neuropathic Pain Following Mindfulness-Based Stress Reduction (MBSR): an fMRI Pilot Investigation. Mindfulness 12, 751–762 (2021). https://doi.org/10.1007/s12671-020-01546-9
Accepted:

Published:

Issue Date:

DOI: https://doi.org/10.1007/s12671-020-01546-9
Keywords
fMRI

MBSR

Neuropathic pain

Mindfulness

Breast cancer

Emotional Stroop