Abstract
Meditation has been advocated as a mental practice designed to reduce suffering and increase virtuous behavior. Although it has been previously linked to altruistic acts, its ability to reduce aggression and related retributive behaviors remains open to question. Here, we report on an experiment in which participants were randomly assigned to a mindfulness meditation or active control condition 3 weeks prior to facing a real-time provocation known to evoke aggression. Participants' capacities for executive control were also assessed subsequent to training. Results showed that 3 weeks of daily meditation practice substantially reduced aggressive behavior even in the absence of any enhanced executive control capabilities. These results suggest that meditation attenuates aggression through direct reductions in motives to cause harm to others.
Access options
Buy single article
Instant access to the full article PDF.
US$ 39.95
Tax calculation will be finalised during checkout.
Subscribe to journal
Immediate online access to all issues from 2019. Subscription will auto renew annually.
US$ 79
Tax calculation will be finalised during checkout.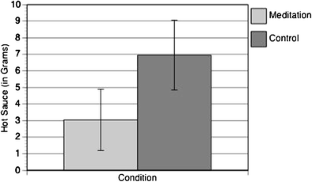 References
Ashar, Y. K., Andrews-Hanna, J. R., Yarkoni, T., Sills, J., Halifax, J., Dimidjian, S., & Wager, T. D. (2016). Effects of compassion meditation on a psychological model of charitable donation. Emotion, 16, 691–705.

Condon, P., Desbordes, G., Miller, W. B., & DeSteno, D. (2013). Meditation increases compassionate responses to suffering. Psychological Science, 24, 2125–2127.

Condon, P., & DeSteno, D. (2017). Enhancing compassion: social psychological perspectives. In E. Seppala, J. Doty, M. Worline, D. Cameron, S. Brown, & E. Simon-Thomas (Eds.), Oxford handbook of compassion science. Oxford University Press.

Condon, P., & DeSteno, D. (2011). Compassion for one reduces punishment for another. Journal of Experimental Social Psychology, 47(3), 698–701.

Denson, T. F., Capper, M. M., Oaten, M., Friese, M., & Schofield, T. P. (2011). Self-control training decreases aggression in response to provocation in aggressive individuals. Journal of Research in Personality, 45(2), 252–256.

DeSteno, D. (2015). Compassion and altruism: how our minds determine who is worthy of help. Current Opinion in Behavioral Sciences, 3, 80–83.

DeSteno, D., Valdesolo, P., & Bartlett, M. Y. (2006). Jealousy and the threatened self: getting to the heart of the green-eyed monster. Journal of Personality and Social Psychology, 91, 626–641.

Finkel, E. J. (2014). The I3 model: metatheory, theory, and evidence. Advances in Experimental Social Psychology, 49, 1–104.

Finkel, E. J., DeWall, C. N., Slotter, E. B., McNulty, J. K., Pond Jr, R. S., & Atkins, D. C. (2012). Using I3 theory to clarify when dispositional aggressiveness predicts intimate partner violence perpetration. Journal of Personality and Social Psychology, 102(3), 533.

Fix, R. L., & Fix, S. T. (2013). The effects of mindfulness-based treatments for aggression: a critical review. Aggression and Violent Behavior, 18, 219–227.

Gethin, R. (1998). The foundations of Buddhism. Oxford University Press.

Kruschke, J. K. (2013). Baysesian estimation supersedes the t test. Journal of Experimental Psychology: General, 142, 573–603.

Leiberg, S., Klimecki, O., & Singer, T. (2011). Short-term compassion training increases prosocial behavior in a newly developed prosocial game. PLoS One, 6, e17798.

Lieberman, J. D., Solomon, S., Greenberg, J., & McGregor, H. A. (1999). A hot new way to measure aggression: hot sauce allocation. Aggressive Behavior, 25(5), 331–348.

Lim, D., Condon, P., & DeSteno, D. (2015). Mindfulness and compassion: an examination of mechanism and scalability. PLoS One, 10(2), e0118221.

Lutz, A., Brefczynski-Lewis, J., Johnstone, T., & Davidson, R. J. (2008). Regulation of the neural circuitry of emotion by compassion meditation: effects of meditative expertise. PLoS One, 3(3), e1897.

Memedovic, S., Grisham, J. R., Denson, T. F., & Moulds, M. L. (2010). The effects of trait reappraisal and suppression on anger and blood pressure in response to provocation. Journal of Research in Personality, 44(4), 540–543.

Teper, R., & Inzlicht, M. (2013). Meditation, mindfulness and executive control: the importance of emotional acceptance and brain-based performance monitoring. Social Cognitive and Affective Neuroscience, 8(1), 85–92.

Weng, H. Y., Fox, A. S., Shackman, A. J., Stodola, D. E., Caldwell, J. Z. K., et al. (2013). Compassion training alters altruism and neural responses to suffering. Psychological Science, 24, 1171–1180.
Ethics declarations
Ethical Standards
Ethics approval for the conduct of this experiment was granted by the Northeastern University Institutional Review Board to ensure that procedures were in accord with the standards noted in the 1964 Declaration of Helsinki and its later amendments. To ensure that individuals taking part in the study were participating voluntarily and that they understood their rights as well as the presence of any potential risks, all participants were offered the opportunity to ask questions prior to signing a statement of informed consent and beginning the experiment.
Conflict of Interest
The authors declare that they have no conflict of interest. Use of the Headspace app was made freely available by Headspace, Inc. for this research project. Headspace did not provide any other financial support and none of the authors have any ties, financial or otherwise, to Headspace.
About this article
Cite this article
DeSteno, D., Lim, D., Duong, F. et al. Meditation Inhibits Aggressive Responses to Provocations. Mindfulness 9, 1117–1122 (2018). https://doi.org/10.1007/s12671-017-0847-2
Keywords
Meditation

Aggression

Executive control