Abstract
In this study, electrospinning technique has been utilized to prepare composite nanofiber mats of polyurethane (PU)/zirconium dioxide (ZrO2) and PU/zeolite, consisted by antimicrobial properties. Tensile strength measurement test was performed for the mechanical analysis of the nanofibers. Scanning electron microscopy (SEM) were performed for displaying the morphological features of the fiber structure. XRD tests were performed for revealing the chemical structure. Antimicrobial tests were also performed to display antimicrobial effects of the produced materials. In vitro test was also performed to determine cytotoxicity and biocompatibility. The present PU/ZrO2 and PU/zeolite composite nanofibers resulted with improved mechanical properties and good antimicrobial properties against either their pure forms or other studies. Cell proliferation and viability also increased significantly with increase in zeolite and ZrO2 ratio. It is concluded that this composition provides a novel alternative as an antimicrobial material which can be suitable as a wound dressing or a coating material for various healthcare engineering applications.
This is a preview of subscription content, log in to check access.
Access options
Buy single article
Instant access to the full article PDF.
US$ 39.95
Price includes VAT for USA
Subscribe to journal
Immediate online access to all issues from 2019. Subscription will auto renew annually.
US$ 99
This is the net price. Taxes to be calculated in checkout.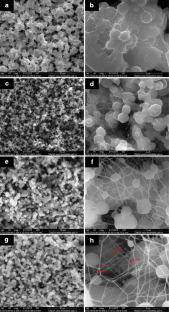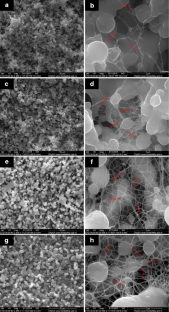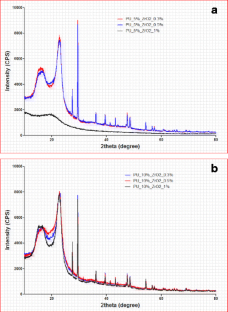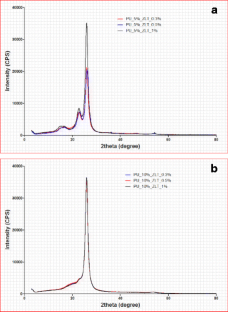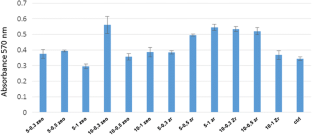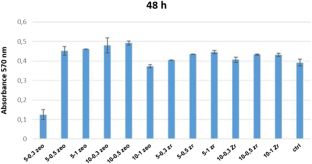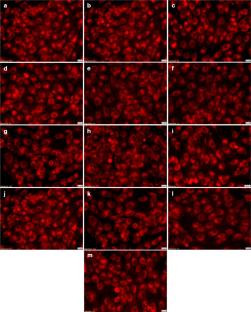 References
1.

Greiner, A., & Wendorff, J. H. (2007). Electrospinning a fascinating method for the preparation of ultrathin fibers. Angewandte Chemie, International Edition, 46, 5670–5703.

2.

Agarwal, S., Wendorff, J. H., & Greiner, A. (2008). Use of electrospinning technique for biomedical applications. Polymer, 49, 603–5621.

3.

Kucinska-Lipka, J., Gubanska, I., Janik, H., & Sienkiewicz, M. (2015). M. Review: fabrication of polyurethane and polyurethane based composite fibres by the electrospinning technique for soft tissue engineering of cardiovascular system. Materials Science and Engineering: C, 46, 166–176.

4.

Tijing, L. D., Ruelo, M. T. G., Amarjargal, A., Pant, H. J., Park, C.-H., & Kim, C. S. (2012). One step fabrication of antibacterial silver nanoparticles poly ethylene oxide polyurethane bicomponent hybrid nanofibrous mat by dual spinneret electrospinning. Materials Chemistry and Physics, 134, 557–561.

5.

Bhardwaj, N., & Kundu, S. C. (2010). Electrospinning: a fascinating fiber fabrication technique. Biotechnology Advances, 28, 325–347.

6.

Nirmala, R., Jeon, K. S., & Lim, B. H. (2013). Preparation and characterization of copper oxide particles incorporated polyurethane composite nanofibers by electrospinning. Ceramics International, 39, 9651–9658.

7.

Tijing, L. D., Ruelo, M. T. G., Amarjargal, A., Pant, H. R., Park, C.-H., Kim, D. W., & Kim, C. S. (2012). Antibacterial and superhydrophilic electrospun polyurethane nanocomposite fibers containing tourmaline nanoparticles. Chemical Engineering Journal, 197, 41–48.

8.

Jangra, S. L., Stalin, K., Dilbaghi, N., Kumar, S., Tawale, J., Singh, S. P., & Pasricha, R. (2012). Antimicrobial activity of zirconia (ZrO2) nanoparticles and zirconium complexes. Journal of Nanoscience and Nanotechnology, 12, 7105–7112.

9.

Tijing, L. D., Ruelo, M. T. G., Amarjargal, A., Pant, H. J., Park, C.-H., Kim, D. W., & Kim, C. S. (2014). Electrospun ZrO2 fibers obtained from polyvinyl alcohol/zirconium n-propoxide composite fibers processed through halide free sol–gel route using acetic acid as a stabilizer. Materials Letters, 115, 64–67.

10.

Hecht, K. (2010). Application of natural zeolites in medicine and cosmetology – ZEOMEDCOS (pp. 7–46). Baku London: SWB.

11.

Pavelic K and Hadz ija M (2003) Medical Applications of Ruder Bosˇkovic' Institute, Zagreb.

12.

Lubasova, D., & Barbora, S. (2014). Antibacterial efficiency of nanofiber membranes with biologically active nanoparticles. Bali: International Conference on Agriculture, Biology and Environmental Sciences (ICABES'14).

13.

Singhn, S., Singh, V., Vijayakumar, M., & Prasad, V. V. B. (2013). Dual fiber behavior of polyvinyl alcohol/zirconium n-propoxide composite fibrous mats prepared via electrospinning. Ceramics International, 39, 5031–5037.

14.

Rădulescu, M., Andronescu, E., Holban, A. M., Vasile, B. S., Iordache, F., Mogoantă, L., Mogoșanu, G. D., Grumezescu, A. M., Georgescu, M., & Chifiriuc, M. C. (2016). Antimicrobial nanostructured bioactive coating based on Fe3O4 and patchouli oil for wound dressing. Metals, 6(5), 103.

15.

Rădulescu, D., et al. (2016). Mesoporous silica coatings for cephalosporin active release at the bone-implant interface. Applied Surface Science, 374, 165–171.

16.

Powers, J. M., & Sakaguchi, R. L. (2006). Resin composite restorative material (p. 193). USA: Mosby Elsevier Craig's Restorative Dental Materials.

17.

Trovati, G., Sanches, E. A., Neto, S. C., Mascarenhas, Y. P., & Chierice, G. O. (2010). Characterization of polyurethane resins by FTIR, TGA, and XRD. Journal of Applied Polymer Science, 115, 263–268.

18.

Dias, R. C. M., Góesb, A. M., Oréficea, R. L., Ayresa, E., & Serakides, R. (2010). Degradable polyurethane nanoparticles containing vegetable oils. Materials Research, 13, 211–218.

19.

Zhang, D., Zhao, S., Zhang, Y., & Hou, Y. (2015). One dimensional Ti-doped zirconia wires prepared by electrospinning: characterization, morphology and photophysical features. Journal of Luminescence, 157, 338–343.

20.

Anis, S. F., Khalil, A., Singaravel, G., & Hashaikeh, R. (2016). A review on the fabrication of zeolite and mesoporous inorganic nanofibers formation for catalytic applications. Microporous and Mesoporous Materials, 223, 176–192.

21.

Chen, S., Ge, L., Mueller, A., Carlson, M. A., Teusink, M. J., Shuler, F. D., & Xie, J. (2017). Twisting electrospun nanofiber fine strips into functional sutures for sustained co-delivery of gentamicin and silver. Nanomedicine: Nanomedicine Nanotechnology Biology Medicine, 13, 1435–1445.
Acknowledgements
This study has been founded by BAPKO, Marmara University, grant no. FEN-B-080415-0117. Additionally, scanning electron microscopy analyses were possible due to EU funding grant POSCCE-A2-O2.2.1-2013-1/Priority Direction 2, Project No. 638/12.03.2014, code SMIS-CSNR 48652.
About this article
Cite this article
Aydogdu, M.O., Oprea, A.E., Trusca, R. et al. Production and Characterization of Antimicrobial Electrospun Nanofibers Containing Polyurethane, Zirconium Oxide and Zeolite. BioNanoSci. 8, 154–165 (2018). https://doi.org/10.1007/s12668-017-0443-x
Keywords
Polyurethane

Zirconia

Zeolite

Electrospinning

Nanofibers

Antimicrobial activity