Abstract
The aim of the present work is to modify the microstructure of ZE41 Mg alloy by friction stir processing (FSP) and to study the influence of microstructure on the corrosion, mechanical and machining behavior. Microstructural observations revealed the prevalence of grain refinement from ≈ 100 to 3.5 µm. The compound present at the grain boundary was observed to have decreased to a great extent after FSP suggesting the formation of supersaturated grains. Hardness measurements indicated increased hardness after FSP which was attributed to grain refinement effect. Tensile tests showed increased yield strength after FSP without altering the percentage of elongation which was due to the grain boundary strengthening. Corrosion performance of FSPed ZE41 was found to be similar compared with ZE41 due to the synergy of grain refinement, decreased amount of secondary phase and development of supersaturated grains. Grain size was observed as significant factor on machining characteristics as observed from improved machinability for FSPed ZE41 during drilling experiments. It was learnt from the current work that the grain-refined supersaturated ZE41 Mg alloy could be produced through FSP with better mechanical and machining behavior without deteriorating the corrosion performance.
Access options
Buy single article
Instant access to the full article PDF.
US$ 39.95
Tax calculation will be finalised during checkout.
Subscribe to journal
Immediate online access to all issues from 2019. Subscription will auto renew annually.
US$ 79
Tax calculation will be finalised during checkout.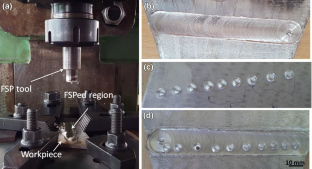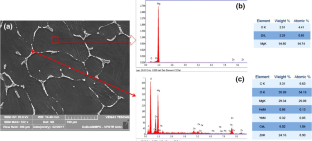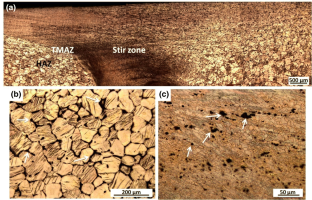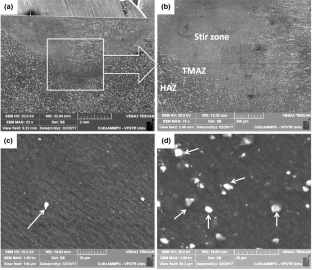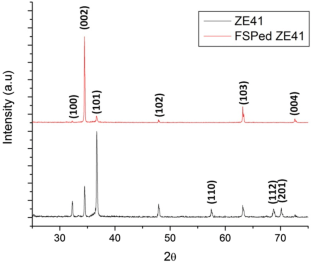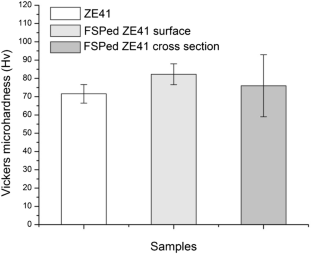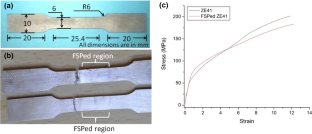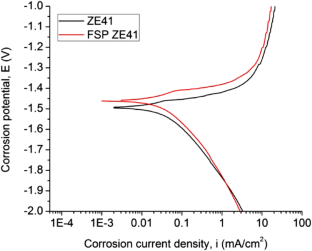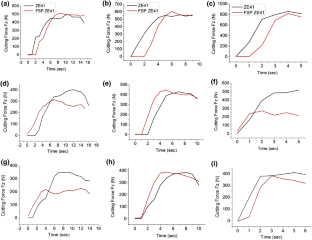 References
1.

Friedrich H E, and Mordike B L, Magnesium Technology, vol 788, Springer, Berlin (2006).

2.

Mordike B L, and Ebert T, Mater Sci Eng A, 302 (2001) 37.

3.

Valiev R, Nat Mater 3 (2004) 511.

4.

Mishra R S, and Ma Z, Mater Sci Eng R 50 (2005) 1.

5.

Bobby Kannan M, Dietzel W, and Zettler R, J Mater Sci Mater Med 22 (2011) 2397.

6.

Ratna Sunil B, Sampath Kumar T S, and Chakkingal U, Mater Sci Forum 710 (2012) 264.

7.

Mishra R S, De P, and Kumar N, Friction Stir Welding and Processing: Science and Engineering, Springer (2014).

8.

Saikrishna N, Pradeep Kumar Reddy G, Munirathinam B, and Ratna Sunil B, J Magnes Alloys 4 (2016) 68.

9.

Krook M, Recina V, and Karlsson B, in Superalloys 718, 625, 437 706 and Derivatives, (eds) Loria E A, TMS, The Minerals, Metals and Materials Society (2005) 613.

10.

Liu Q, Zhang Q, Zhang M, and Zhang J, Proc Imeche Part B J Eng Manuf (2015) 1.

11.

Lapovok R, Molotnikov A, Levin Y, Bandaranayake A, and Estrin Y, J Mater Sci 47 (2012) 4589.

12.

Surya Kiran G, Hari Krishna K, Sameer S K, Bhargavi M, Santosh Kumar B, Mohana Rao G, Naidubabu Y, Dumpala R, and Ratna Sunil B, Trans Nonferrous Met Soc China 27 (2017) 804.

13.

Hemendra P, Ravikumar D, and Ratna Sunil B, Trans Indian Inst Met 71 (2018) 951.

14.

Polmear I, Light Alloys: From Traditional Alloys to Nanocrystals, Elsevier (2006).

15.

ASTM Standard E8/E8M-11, Standard Test Methods for Tension Testing of Metallic Materials, ASTM International, West Conshohocken (2009).

16.

Mansfeld F, in Advances in Corrosion Science and Engineering, (eds) Fontana M G, and Staehle R W, New York, Plenum Press (1976).

17.

Neil W, Forsyth M, Howlett P, Hutchinson C, and Hinton R, Corros Sci 51 (2009) 387.

18.

Clark J B, Zabdyr L, and Moser Z, in Phase Diagrams of Binary Magneisium Alloys, 2nd edn, (eds) Massalski T B, Okamoto H, Subramanian P R, Kacprzak L, ASM International, Ohio, USA, (1990).

19.

Park S H, Sato Y S, and Kokawa H, Metal Mater Trans A 34 (2003) 987.

20.

Han J, Chen J, Peng L, Zheng F, Rong W, Wu Y, and Ding W, Mater Des 94 (2016) 186.

21.

Ratna Sunil B, Sampath Kumar T S, Chakkingal U, Nandakumar V, and Doble M, J Mater Sci Mater Med 25 (2014) 975.

22.

Saikrishna N, Pradeep Kumar Reddy G, Munirathinam B, Dumpala R, Jagannatham M, and Ratna Sunil B, J Magnes Alloys 6 (2018) 83.

23.

Zhao M, Liu, M, Song G, and Atrens A, Adv Eng Mater 10 (2008) 104.
About this article
Cite this article
Venkataiah, M., Anup Kumar, T., Venkata Rao, K. et al. Effect of Grain Refinement on Corrosion Rate, Mechanical and Machining Behavior of Friction Stir Processed ZE41 Mg Alloy. Trans Indian Inst Met 72, 123–132 (2019). https://doi.org/10.1007/s12666-018-1467-9
Received:

Accepted:

Published:

Issue Date:
Keywords
Mg alloy

FSP

Fine grains

Tensile strength

Corrosion resistance

Machining