Abstract
Studies are conducted on an Al-6061 alloy reinforced with in situ ceramic mixture (Al2O3–SiC–C). The mixture is prepared by carbothermal reduction of flyash in a plasma reactor, where SiO2 is converted to SiC. The strength values for Al-6061-flyash (FA) and Al-6061-plasma synthesized flyash (PSFA) composites are 35% and 63% higher than that of the Al-6061 alloy. Wear resistance of the developed alloy composite prepared with treated flyash (Al-6061-PSFA) has increased two-fold in comparison to virgin alloy (Al-6061) and 1.5 fold higher in comparison to a similar alloy composites prepared with untreated flyash (Al-6061-FA). The unique property of the developed alloy composite is due to harder SiC particle reinforcement. Excess carbon in the form of graphite and the unique morphological feature of microstructure have enhanced the properties such as strength and wear resistance of the developed alloy composite.
Access options
Buy single article
Instant access to the full article PDF.
USD 39.95
Price excludes VAT (USA)
Tax calculation will be finalised during checkout.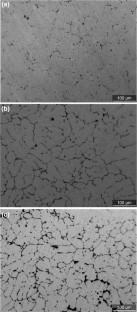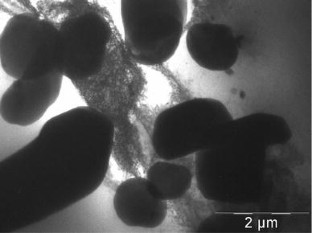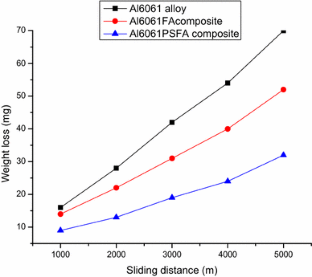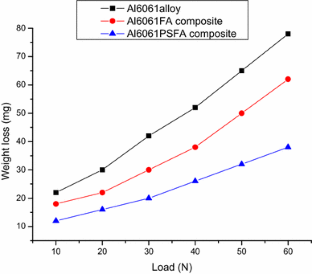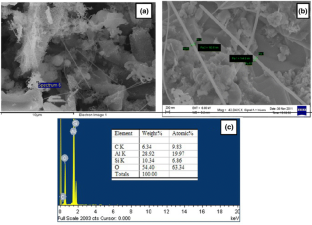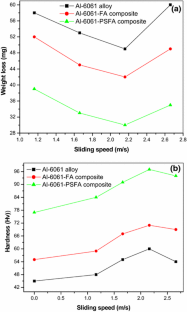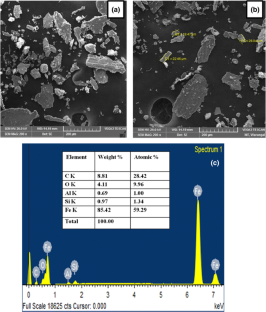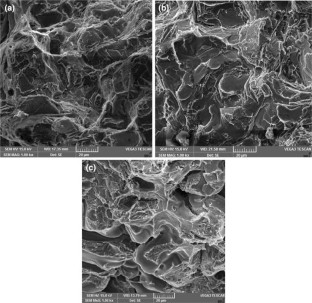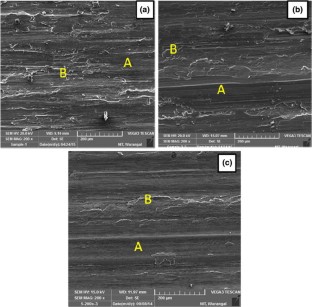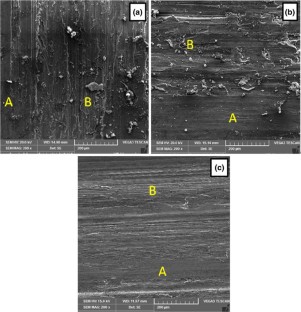 References
Rawal S, JOM 53 (2001) 14.

Miracle D B, Compos Sci Technol 65 (2005) 2526.

Logsdon W A, and Liaw P K, Eng Fract Mech 24 (1986) 737.

Rohatgi P K, Guo R Q, Huang P, and Ray S, Metall Mater Trans A 28 (1997) 245.

Prasad S V, and Asthana R, Tribol Lett 17 (2004) 445.

Rohatgi P K, Kim J K, Gupta N, Simon A, and Daoud A, Compos Part A 37 (2006) 430.

Suresh N, Venkateswaran S, Seetharamu S, Mater Sci-Poland 28 (2010) 55.

Mazahery A, J Compos Mater 45 (2011) 2579.

Guo RQ, Rohatgi PK, and Nath D, J Mater Sci 32 (1997) 3971.

Charles S, and Arunachalam V P, Indian J Eng Mater Sci 11 (2004) 473.

Rajan T P D, Pillai R M, and Pai B C, J Mater Sci 33 (1998) 3491.

Shanmughasundaram P, Eur J Sci Res 63 (2011) 204.

Milan M T, and Bowen P J, Mater Eng Perform 13 (2004) 775.

Cerit A A, Karamiş M B, Nair F, and Yildizli K Tribol Ind 30 (2008) 31.

Sahin Y, and M Acilar, Compos Part A 34 (2003) 709.

Rohatgi P K, Ray S, and Liu Y, Int Mater Rev 37 (1992) 129.

Ted Guo M L, and Tsao CYA, Compos Sci Technol 60 (2000) 65.

Anilkumar H C, Hebbar H S, and Ravishankar H S, Int J Mech Mater Eng 6 (2011) 41.

Sudarshan, and Surappa M K, Wear 265 (2008) 349.

Siva S B V, Sahoo K L, Ganguly R I, and Dash R R, J Mater Eng Perform 21 (2012) 1226.

Govindarao R, Ganguly R I, Dash R R, Rao P S P, Reddy G S, and Singh S K. Trans Indian Inst Met. 68 (2015) 951.

Slipenyuk A, Kuprin V, Milman Y, Goncharuk V, and Eckert J, Acta Mater 54 (2006) 157.

Christman T, Needleman A, and Suresh S, Acta Mater 37 (1989) 3029.

Rao R N, Das S, Mondal D P, Dixit G, and Devi SLT, Tribol Int 60 (2013) 77.

Wilson S, and Alpas A T, Wear 212 (1997) 41.
About this article
Cite this article
Govinda Rao, R., Sahoo, K.L., Ganguly, R.I. et al. Effect of Flyash Treatment on the Properties of Al-6061 Alloy Reinforced with SiC–Al2O3–C Mixture. Trans Indian Inst Met 70, 2707–2717 (2017). https://doi.org/10.1007/s12666-017-1131-9
Received:

Accepted:

Published:

Issue Date:

DOI: https://doi.org/10.1007/s12666-017-1131-9
Keywords