Abstract
The study of old mining sites from archaeometallurgical perspectives is an area which is still not systematically undertaken in the Indian context. Whereas geological survey reports, both present and past going back to British geological reports, have generally taken care to report old workings, the finds of archaeometallurgical slag heaps have not merited that much attention. This paper reports the explorations into finds of old workings for copper mining in the region of Ingaldhal, Karnataka. A slag heap was also indentified in the vicinity, with russet coloured ware associated with the early historic Satavahana period. Analyses of the slags confirmed them to be from copper smelting, very likely from sulphide ores. Given that some old timbers from the Ingaldhal mine have yielded carbon dates of the 1–2nd century, this is consistent with the notion that copper could have been mined and smelted from this region by at least the early historic Satavahana period. Given that inscriptional records of early mining activity are not very common; such field-based investigations assume greater importance in piecing together the probable historical trajectories.
This is a preview of subscription content, log in to check access.
Access options
Buy single article
Instant access to the full article PDF.
US$ 39.95
Price includes VAT for USA
Subscribe to journal
Immediate online access to all issues from 2019. Subscription will auto renew annually.
US$ 99
This is the net price. Taxes to be calculated in checkout.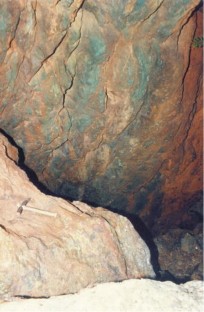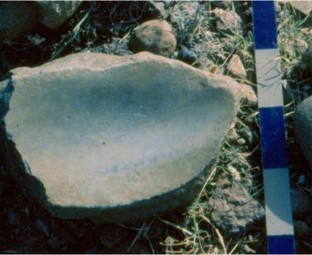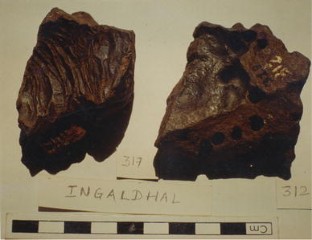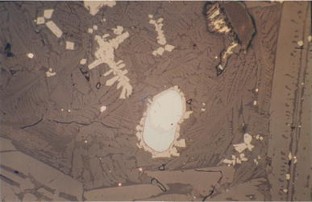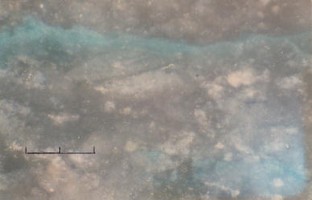 References
1.

Mysore State Gazetteer, 1971, Chitradurga district, Bangalore.

2.

Kuppuram G, Imperial Cholas of Karnataka, Sundeep Prakashan, Delhi (1986).

3.

Shankar R, J Geol Soc India 33 (1986) 64.

4.

Thapar B K (ed), Indian Archaeology 1976–77—A Review, Archaeological Survey of India, New Delhi (1980).

5.

Raghu Nandan K R, Vidyadharan K T, Naik R H, and Murthy V S, J Geol Soc India 36 (1990) 607.

6.

Srinivasan S, The Enigma of the Dancing 'Pancha-Loha' (Five-Metalled) Icons: Art Historical and Archaeometallurgical Investigations on South Indian metal Icons, Unpublished PhD Thesis, Institute of Archaeology, London (1996).

7.

Radhakrishna B P, Copper in Mysore State. Chitradurga Copper Co. Ltd., Bangalore (1967).

8.

Chitradurga Copper Unit, Unpublished Report.

9.

Allchin F R, J Econ Soc Hist Orient 5 (1962) 195.

10.

Moore J J, Chemical Metallurgy, Buttersworth, UK (1990).

11.

Potts P J, A Handbook of Silicate Rock Analysis, Blackie, Glasgow and London, (1987).

12.

Tylecote R F, Ghaznavi H A, and Boydell P J, J Archaeol Sci 4 (1977).

13.

Srinivasan S, in Metals in Antiquity. BAR International Series 792, (eds) Young S, Pollard M, Budd P, and Ixer R, Archaeopress, Oxford (1999) p 200.

14.

Srinivasan S, J Met 68 (2016) 2207.

15.

Srinivasan S, J Met 50 (1998) 44.

16.

Srinivasan S, in Archaeology of Early Historic South Asia, (eds) Sengupta G, and Chakraborty S, Pragati Publications, New Delhi, with Centre for Archaeological Studies and Training, Eastern India (2008).
Acknowledgements
The author would like to thank Chitradurga Copper Unit of Hutti Gold Mines and Mr. Fahim Khan for the support in visiting Ingaldhal old workings, late Dr B. P. Radhakrishna, Geological Society of India, Bangalore, late C.S Patil, Directorate of Archaeology, Mysore, and the Institute of Archaeology, London, Dr J. Merkel, H. Bachmann, Bochum Mining Museum and late N. Seeley for support in the investigations.
About this article
Cite this article
Srinivasan, S. Copper Smelting Slags at Ingaldhal Mines, Karnataka: Early Historic Satavahana Links. Trans Indian Inst Met 70, 541–546 (2017). https://doi.org/10.1007/s12666-016-1013-6
Received:

Accepted:

Published:

Issue Date:
Keywords
Timber

Chalcopyrite

Galena

Malachite

Copper Smelting