Abstract
The role of Sulfur containing compounds namely: Thiobarbituric acid (TBA) and Thiourea (TH) as corrosion inhibitors for mild steel in 1 M HCl has been studied using potentiodynamic anodic polarization, electrochemical impedance spectroscopy, atomic force microscopy and scanning electron microscopy techniques. Polarization results showed that all the compounds studied are mixed type inhibitors. Electrochemical impedance studies showed that the presence of these compounds decreases the double-layer capacitance and increases the charge transfer resistance. Quantum chemical calculation was further applied to reveal the adsorption structure and explain the experimental results. The results of calculations showed superior inhibition efficiency of TH in comparison to TBA.
Access options
Buy single article
Instant access to the full article PDF.
USD 39.95
Price excludes VAT (USA)
Tax calculation will be finalised during checkout.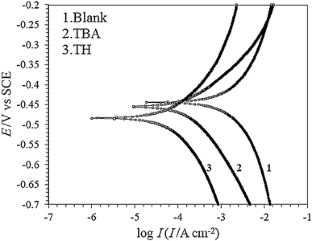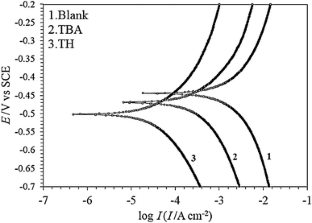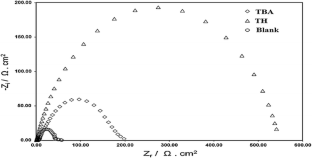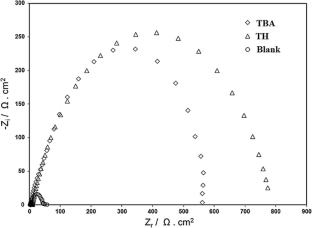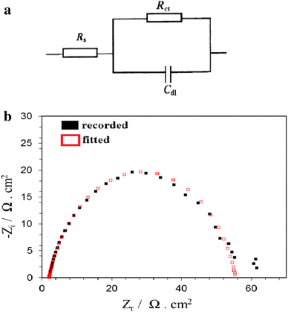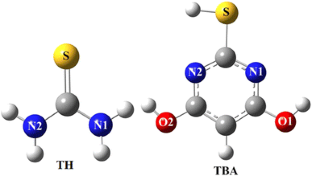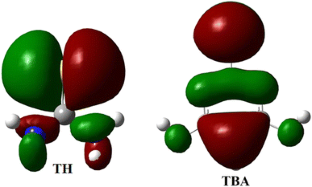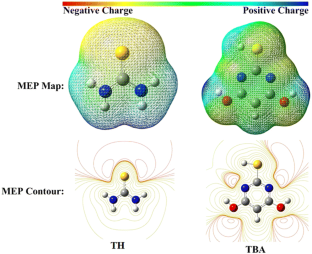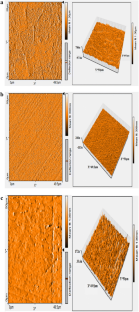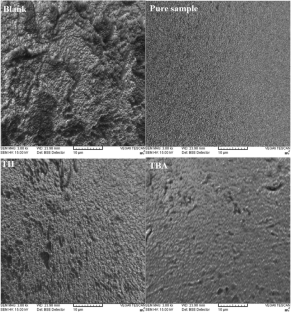 References
Fouda A S, Mostafa H A, Heakal F E, and Elewady G Y, Corros Sci 47 (2005) 1988.

Yurchenko R, Pogrebova L, Pilipenko T, and Shubina T, Russ J Appl Chem 79 (2006) 1100.

Jafari H, Danaee I, Eskandari H, and RashvandAvei M, J Mater Sci Technol 30 (2014) 239.

Sastri V S, Green Corrosion Inhibitors-Theory and Practice, John Wiley & Sons, Inc., Hoboken (2011).

Jafari H, Danaee I, Eskandari H, and RashvandAvei M, J Environ Sci Health Part A 48 (2013) 1628.

Turnbull A, Coleman D, Griffiths A J, Francis P E, and Orkney L, Corrosion 59 (2003) 250.

Jafari H, Akbarzade K, and Danaee I, Arab J Chem (2014). doi:10.1016/j.arabjc.2014.11.018.

Bentiss F, Bouanis M, Mernari B, Traisnel M, Vezin H, and Lagrenee M, Appl Surf Sci 253 (2007) 3696.

Stanly Jacob K, and Parameswarn G, Corros Sci 52 (2010) 224.

Lowmunkhong P, Ungthararak D, and Sutthivaiyakit P, Corros Sci 52 (2010) 30.

Ghareba,S and Omanovic S, Electrochim Acta 56 (2011) 3890.

Hua X, Alzawaia K, Gnanavelua A, Nevillea A, Wang C, Crossland A, and Martin J, Wear 271 (2011) 1432.

Morales-Gila P, Negro-Silva G, Romero-Romo M, Ángeles-Chavezc C A, and Palomar-Pardave M, Electrochim Acta 49 (2004) 4733.

Eliyan F F, Mahdi E, and Alfantazi A, Corros Sci 58 (2012) 181.

Tang F, Wang X, Xu X, and Li L, Colloids Surf A 369 (2010) 101.

Godec R F, and Dolecek V, Colloids Surf A 244 (2004) 73.

Negm N A, Ghuiba F M, and Tawfik S M, Corros Sci 53 (2011) 3566.

Ozcan M, and Dehri I, Progr Organ Coatings 51 (2004) 181.

Saxena N, Kumar S, Sharma M K, and Mathur S P, Pol J Chem Technol 15 (2013) 61.

GaussView, Version 5, Roy Dennington, Todd Keith, and John Millam, Semichem Inc., Shawnee Mission (2009).

Gaussian 09, Revision C.01, Frisch M J, Trucks G W, Schlegel H B, Scuseria G B, Robb M A, Cheeseman J R, Scalmani G, Barone V, Mennucci B, Petersson G A, Nakatsuji H, Caricato M, Li X, Hratchian H P, Izmaylov A F, Bloino J, Zheng G, Sonnenberg J L, Hada M, Ehara M, Toyota K, Fukuda R, Hasegawa J, Ishida M, Nakajima T, Honda Y, Kitao O, Nakai H, Vreven T, Montgomery J A, Jr., Peralta J E, Ogliaro F, Bearpark M, Heyd J J, Brothers E, Kudin K N, Staroverov V N, Kobayashi R, Normand J, Raghavachari K, Rendell A, Burant J C, Iyengar S S, Tomasi J, Cossi M, Rega N, Millam J M, Klene M, Knox J E, Cross J B, Bakken V, Adamo C, Jaramillo J, Gomperts R, Stratmann R E, Yazyev O, Austin A J, Cammi R, Pomelli C, Ochterski J W, Martin R L, Morokuma K, Zakrzewski V G, Voth G A, Salvador P, Dannenberg J J, Dapprich S, Daniels A D, Farkas Ö, Foresman J B, Ortiz J V, Cioslowski J, and D. J. Fox, Gaussian, Inc., Wallingford (2009).

Perkin Elmer, ChemBioDraw Ultra Version (13.0.0.3015), Cambridge Soft Waltham, Waltham (2012).

Zhao Y, and Truhlar D G, Theor Chem Acc 120 (2008) 215.

Yıldız R, Corros Sci 90 (2015) 544.

Zhang K, Xu B, Yang W, Yin X, Liu Y, and Chen Y, Corros Sci 90 (2015) 284.

Guo L, Zhu S, Zhang S, He Q, and Li W, Corros Sci 87 (2014) 366.

Doğru Mert B, Ongun Yüce A, Kardas G, and Yazıcı B, Corros Sci 85 (2014) 287.

Obot I B, and Gasem Z M, Corros Sci 83 (2014) 359.

Sayin K, and Karakaş D, Corros Sci 77 (2013) 37.

Karakus N, and Sayin K, J Taiwan Inst Chem Eng 48 (2015) 95.

Erkan Kariper S, Sayın K, Karakaş D, Hacettepe J Biol Chem 42 (2014) 337.

Abboud Y, Abourriche A, Saffaj T, Berrada M, Charrouf M, Bennamara A, Hannache H, Desalination 237 (2009) 175.

Ashassi-Sorkhabi H, Shaabani B, Seifzadeh D, Appl Surf Sci 239 (2005) 154.

Chetouani A, Hammouti B, Benhadda T, and Daoudi M, Appl Surf Sci 249 (2005) 375.

Jafari H, Danaee I, Eskandari H, RashvandAvei M, Ind Eng Chem Res 52 (2013) 6617.

Emregül K C, and Atakol O, Mat Chem Phys 82 (2003) 188.

Fujioka E, Nishihara H, and Aramaki K, Corros Sci 38 (1996) 1915.

Govindasamy P, and Gunasekaran S, Spectrochim Acta Part A 136 (2015) 1543.

Prabhu R A, Venkatesha T V, Shanbhag A V, Kulkarni G M, and Kalkhambkar R G, Corros Sci 50 (2008) 3356.

Moretti G, Quartanone G, Tassan A, and Zingales A, Wekst Korros 45 (1994) 641.

Gewirth A, and Niece B K, Chem Rev 97 (1997) 1129.
Acknowledgments
The authors wish to acknowledge the financial support of the Office of Vice Chancellor of Research of their corresponding universities. We are grateful to the office of scientific research projects of Cumhuriyet University (Project No.: F-372) for financial supports. The numerical calculations reported in this paper are performed at TUBITAK ULAKBIM, High Performance and Grid Computing Center (TRUBA Resources).
About this article
Cite this article
Jafari, H., Sayin, K. Sulfur Containing Compounds as Corrosion Inhibitors for Mild Steel in Hydrochloric Acid Solution. Trans Indian Inst Met 69, 805–815 (2016). https://doi.org/10.1007/s12666-015-0556-2
Received:

Accepted:

Published:

Issue Date:

DOI: https://doi.org/10.1007/s12666-015-0556-2
Keywords
Acid solutions

Steel

Electrochemical calculation

SEM

AFM

Quantum chemical calculation