Abstract
Schiff base N,N′-bis(4-hydroxybenzaldehyde)-1,2-cyclohexandiimine as green corrosion inhibitor for API 5L carbon steel in 1 M hydrochloric acid solutions has been studied using electrochemical techniques. Results showed that the inhibition occurred through adsorption of the inhibitor molecules on the metal surface. The inhibition efficiency was found to increase with increasing inhibitor concentration and decreased with increasing temperature. Thermodynamic parameters for adsorption and activation processes were determined. Polarization data indicated that this compound acted as mixed-type inhibitors and the adsorption isotherm basically obeys the Langmuir adsorption isotherm. The inhibition performance of inhibitor was also evidenced by atomic force microscopy and SEM images.
Access options
Buy single article
Instant access to the full article PDF.
USD 39.95
Price excludes VAT (USA)
Tax calculation will be finalised during checkout.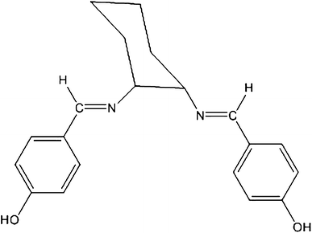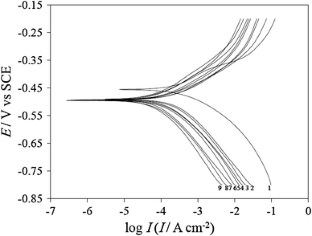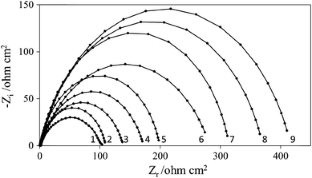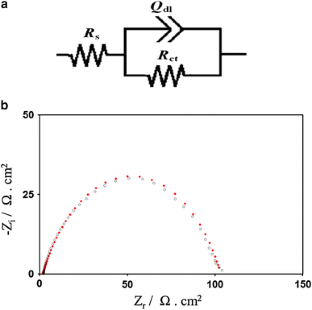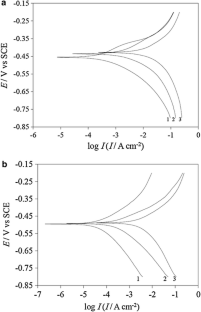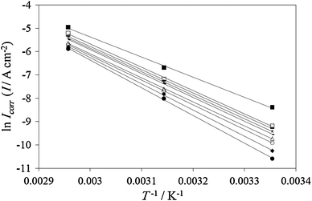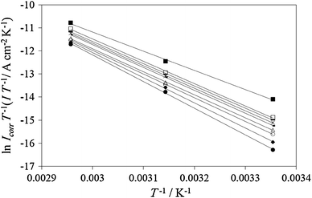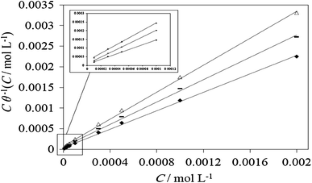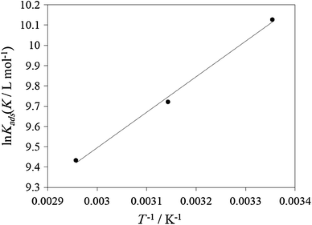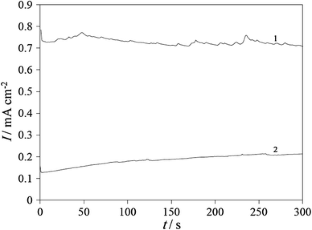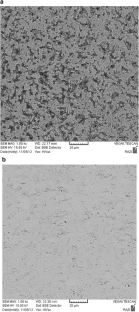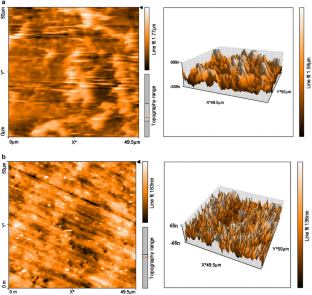 References
Ramesh Babu B, and Thangavel K, Anti-corros Methods Mater 52 (2005) 219.

Fouda A S, Mostafa H A, Heakal F E, and Elewady G Y, Corros Sci 47 (2005) 1988.

Yurchenko R, Pogrebova L, Pilipenko T, and Shubina T, Russ J Appl Chem 79 (2006) 1100.

Abdallah M, Helal E A, and Fouda A S, Corros Sci 48 (2006) 1639.

Jafari H, Danaee I, Eskandari H, and RashvandAvei M, Ind Eng Chem Res 52 (2013) 6617.

Hosseini M G, Ehteshamzadeh M, and Shahrabi T, Electrochim Acta 52 (2007) 3680.

Heydari M, and Javidi M, Corros Sci 61 (2012) 148.

Bentiss F, Bouanis M, Mernari B, Traisnel M, Vezin H, and Lagrenee M, Appl Surf Sci 253 (2007) 3696.

Stanly Jacob K, and Parameswaran G, Corros Sci 52 (2010) 224.

Lowmunkhong P, Ungthararak D, and Sutthivaiyakit P, Corros Sci 52 (2010) 30.

Ghareba S, and Omanovic S, Electrochim Acta 56 (2011) 3890.

Hu X, Alzawai Kh, Gnanavelu A, Neville A, Wang Ch, Crossland A, and Martin J, Wear 271 (2011) 1432.

Morales-Gil P, Negro-Silva G, Romero-Romo M, Angeles-Chavez C, and Palomar-Pardave M, Electrochim Acta 49 (2004) 4733.

Eliyan F F, Mahdi E, and Alfantazi A, Corros Sci 58 (2012) 181.

Tang F, Wang X, Xu X, and Li L, Colloids Surf A 369 (2010) 101.

Godec R F, and Dolecek V, Colloids Surf A 244 (2004) 73.

Negm N A, Ghuiba F M, and Tawfik S M, Corros Sci 53 (2011) 3566.

Şafak S, Duran B, Yurt A, and Türkoğlu G, Corros Sci 54 (2012) 251.

Hegazy M A, Hasan A M, Emara M M, Bakr M F, and Youssef A H, Corros Sci 65 (2012) 67.

Lashgari M, Arshadi M R, and Miandari S, Electrochim Acta 55 (2010) 6058.

Kustu C, Emregul K C, and Atakol O, Corros Sci 49 (2007) 2800.

Prabhu R A, Venkatesha T V, Shanbhag A V, Kulkarni G M, and Kalkhambkar R G, Corros Sci 50 (2008) 3356.

Quartarone G, Bonaldo L, and Tortato C, Appl Surf Sci 252 (2006) 8251.

Obot I B, Obi-Egbedi N O, and Umoren S A, Corros Sci 51 (2009) 1868.

Fairhurst S A, Hughes D L, Kleinkes U, Leigh G J, Sanders J R, and Weisner J, Non-planar co-ordination of the Schiff-base dianion N, N′-2, 2-dimethyltrimethylenebis [salicylideneiminate( 2–)] to vanadium, J Chem Soc Dalton Trans 112 (1995) 321–326.

Aghassi A, Jafarian M, Danaee I, Gobal F, and Mahjani M G, J Electroanal Chem 662 (2011) 415.

Quartarone G, Ronchin L, Vavasori A, Tortato C, and Bonaldo L, Corros Sci 64 (2012) 82.

Fragoza-Mar L, Olivares-Xometl O, Domnguez-Aguilar M A, Flores E A, Arellanes-Lozada P, and Jiménez-Cruz F, Corros Sci 61 (2012) 171.

Ashassi-Sorkhabi H, Shaabani B, and Seifzadeh D, Appl Surf Sci 239 (2005) 154.

Chetouani A, Hammouti B, Benhadda T, and Daoudi M, Appl Surf Sci 249 (2005) 375.

Chetouani A, Aouniti A, Hammouti B, Benchat N, Benhadda T, and Kertit S, Corros Sci 45 (2003) 1675.

Emeregül K C, and Hayval M, Corros Sci 48 (2006) 797.

Satapathy A K, Gunasekaran G, Sahoo S C, Amit K, and Rodrigues P V, Corros Sci 51 (2009) 2848.

Olivares O, Likhanova N V, Gomez B, Navarrete J, Llanos-Serrano M E, Arce E, and Hallen J M, Appl Surf Sci 252 (2006) 2894.

Abdel Rehim S S, Hazzazi O A, Amin M A, and Khaled K F, Corros Sci 50 (2008) 2258.

Saleh M M, and Atia A A, J Appl Electrochem 36 (2006) 899.

Gerengi H, and Ibrahim Sahin H, Ind Eng Chem Res 51 (2012) 780.

Emregül K C, and Atakol O, Mater Chem Phys 82 (2003) 188.

Li X H, Deng S D, and Fu H, J Appl Electrochem 40 (2010) 1641.

Larabi L, Harek Y, Traianel M, and Mansri A, J Appl Electrochem 34 (2004) 833.

Mansfeld F, Kendig M W, and Tsai S, Corrosion 38 (1982) 570.

Shih H, and Mansfeld F, Corros Sci 29 (1989) 1235.

Martinez S, and Metikoš-Huković M, J Appl Electrochem 33 (2003) 1137.

Bentiss F, Lebrini M, Vezin H, Chai F, Traisnel M, and Lagrené M, Corros Sci 51 (2009) 2165.

Danaee I, and Noori S, Int J Hydrog Energy 36 (2011) 12102.

Aramaki K, Hagiwara M, and Nishihara H, Corros Sci. 5 (1987) 487.

Aljourani J, Raeissi K, and Golozar M A, Corros Sci 51 (2009) 1836.

Obot I B, and Obi-Egbedi N O, Curr Appl Phys 11 (2011) 382.

Herrag L, Chetouani A, Elkadiri S, Hammouti B, and Aouniti A, Port Electrochim Acta 26 (2008) 211.

Marsh J, Advanced Organic Chemistry, third ed., Wiley Eastern, New Delhi (1988).

Martinez S, and Stern I, Appl Surf Sci 199 (2002) 83.

Bockris J O M, and Reddy A K N, Modern Electrochemistry, vol. 2, Plenum Publishing Corporation, New York (1976).

Oguzie E E, Unaegbu C, Ogukwe C N, Okolue B N, and Onuchukwu A I, Mater Chem Phys 84 (2004) 363.

Bellman C, in Polymer Surfaces and Interfaces, (ed) Stamm M, Springer, Berlin (2008).

Mu G, Li X, Qu Q, and Zhou J, Corros Sci 48 (2006) 445.

Flis J, and Zakroczymski T, J Electrochem Soc 41 (1996) 1245.

Donahue F M, and Nobe K, J Electrochem Soc 112 (1965) 886.

Kamis E, Bellucci F, Latanision R M, and El-Ashry E S H, Corrosion 47 (1991) 677.

Li X H, Deng S D, Fu H, and Mu G N, Corros Sci 51 (2009) 2639.
About this article
Cite this article
Jafari, H., Danaee, I. & Eskandari, H. Inhibitive Action of Novel Schiff Base Towards Corrosion of API 5L Carbon Steel in 1 M Hydrochloric Acid Solutions. Trans Indian Inst Met 68, 729–739 (2015). https://doi.org/10.1007/s12666-014-0506-4
Received:

Accepted:

Published:

Issue Date:

DOI: https://doi.org/10.1007/s12666-014-0506-4
Keywords
Steel API 5L

Schiff base

Adsorption

Corrosion inhibitor