Abstract
Amman governorate is the largest governorate in terms of population and urbanization in Jordan that is the third most water-scarce country worldwide. It has also limited water resources that were rapidly decreasing as results of groundwater over-pumping and climate changes that generate a serious water crisis. However, the population and urbanization focused on the Northwest of the governorate. The surface water and groundwater resources are available in the Northwest area as well. The overlaying between urbanization and population on one hand and water resources on the other hand resulted in different environmental, hydrological, and hydrogeological problems. Our research investigated these problems using an integrated approach of remote sensing and geographic information systems. Furthermore, our research suggested a spatial plan that would solve the conflict of urbanization's impact on water resources in Amman. Accordingly, the catchment areas that span on the study area and their drainage network were defined.
Access options
Buy single article
Instant access to the full article PDF.
USD 39.95
Price excludes VAT (USA)
Tax calculation will be finalised during checkout.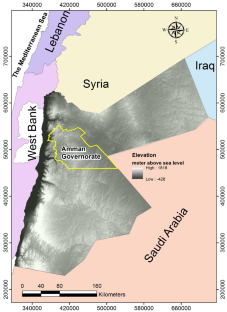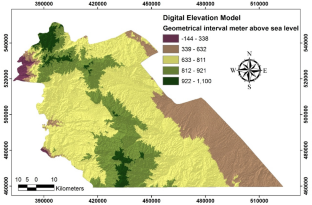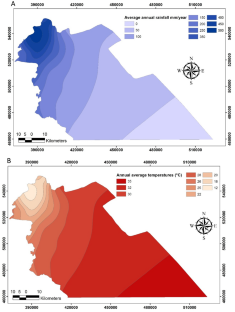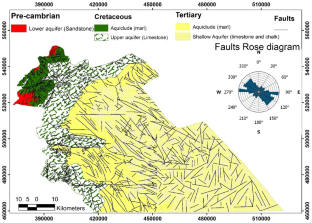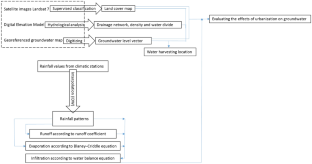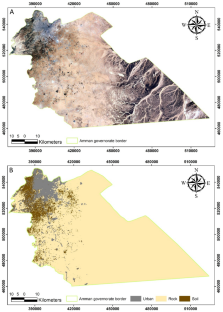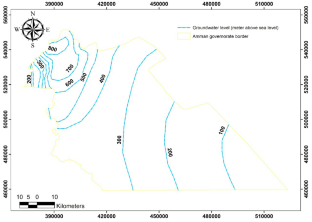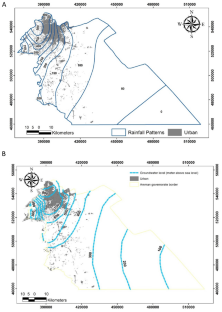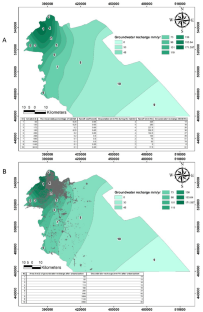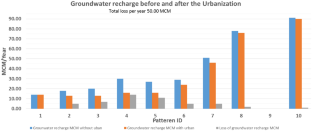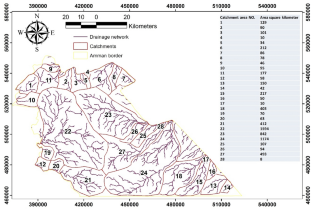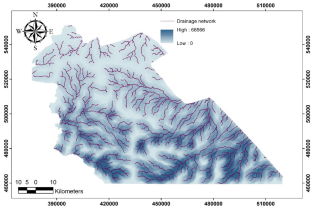 References
Al Qudah K, Abu-Jaber N, Jaradat R, Awawdeh M (2015) Artificial rainfall tests, soil moisture profiles and geoelectrical investigations for the estimation of recharge rates in a semi-arid area (Jordanian Yarmouk River Basin). Environ Earth Sci 73:6677–6689

Al-Bakri J, Duggah M, Brewer T (2013) Application of remote sensing and GIS for modeling and assessment of landuse/cover change in Amman/Jordan. J Geogr Inf Syst 5:509–519

Al-Bilbisi H (2019) Spatial monitoring of urban expansion using satellite remote sensing images: a case study of Amman City. Jordan Sustainability 11:2260. https://doi.org/10.3390/su11082260

Balha A, Vishwakarma BD, Pandey S, Singh CK (2020) Predicting impact of urbanization on water resources in megacity Delhi. Remote Sens Appl Soc Environ 20:1361

Bender F (1974) Geology of Jordan. In: Contribution of the regional geology of the earth. Gebrüder Borntraeger, Berlin, p 196

Berndtsson R, Larson M (1987) Spatial variability of infiltration in a semi-arid environment. J Hydrol 90:117–133

BGR (2017) Unpublished Report of the Federal Institute for Geosciences and Natural Resources. Project No. 86.2068.4 and No. 88.2180.3, Report No. 108652 and 107375

Bouraoui F, Vachaud G, Treut L, Chen T (1999) Evaluation of the impact of climate changes on water storage and groundwater recharge at the watershed scale. Clim Dyn 15:153–161

Bue CD, Conrad D (1967) Flood information for flood plain planning. US Geol Survey Circ 539:10

Butler D, Davies J (2000) Urban drainage. Spon Press, p 483

Chou Y (1997) Exploring spatial analysis in GIS. Onword Press, New York, p 500

Department of Statistics (2014) Statistical yearbook. Government Publication, Amman, p 200

Huang W, Mao J, Zhu D, Lin C (2020) Impacts of land use and land cover on water quality at multiple buffer-zone scales in a Lakeside City. Water 12:1–12

Jyrkama M, Sykes J, Normani S (2005) Recharge estimation for transient ground water modeling. Ground Water 40:638–648

McMaster KJ (2002) Effects of digital elevation model resolution on derived stream network positions. Water Resour Res 38(4):1–8

Mohammady M (2021) Land use change optimization using a new ensemble model in Ramian County. Iran Environ Earth Sci 80:780

NRA (2017) Natural Resources Authority 2017 open data source. https://portal.jordan.gov.jo/wps/wcm/connect/gov/eGov/Government+Ministries+_+Entities/Natural+Resource+Authority/

Odeh T, Rödiger T, Geyer S, Schirmer M (2015) Hydrological modelling of a heterogeneous catchment using an integrated approach of remote sensing, a geographic information system and hydrologic response units: the case study of Wadi Zerka Ma'in catchment area, north east of the Dead Sea. Environ Earth Sci 73:3309–3326

Odeh T, Boulad N, Abed O, Abu Yahya A, Khries N, Abu-Jaber N (2017) The influence of geology on landscape typology in Jordan: theoretical understanding and planning implications. Land 6:51

Odeh T, Mohammad AH, Hussein H, Ismail M, Almomani T (2019) Over-pumping of groundwater in Irbid governorate, northern Jordan: a conceptual model to analyze the effects of urbanization and agricultural activities on groundwater levels and salinity. Environ Earth Sci 78:1–12

Perdew L (2014) Understanding Jordan today. Mitchell Lane Publishers Inc, Newark, pp 17–18

Potter RB, Darmame K, Barham N, Nortcliff S (2009) "Ever-growing Amman", Jordan: urban expansion, social polarisation and contemporary urban planning issues. Habitat Int 33:81–92

Rizzo A, Sordi J (2020) Resources and Urbanization in the Global Periphery: perspectives from urban and landscape studies. Cities Int J Urban Policy Plan 100:102647

Salameh E, Bannayan H (1993) Water resources of Jordan—present status and future potentials. Friedrich Ebert Stiftung, Amman, p 183

Saraf K, Choudhury R, Roy B, Sarma B, Vijay S, Choudhury S (2004) GIS based surface hydrological modelling in identification of groundwater recharge zones. Int J Remote Sens 25:5759–5770

Schneider WJ, Rickert DA, Spieker AM (1973) Water in the urban environment: role of water in urban planning and management. US Geol Survey Circ 601-H:10

Stephenson D (2003) Water resources management. Taylor and Francis, p 323

Szypuła B (2016) Geomorphometric comparison of DEMs built by different interpolation methods. Landf Anal 32:45–58

Yu H, Song Y, Chang X, Gao H, Peng J (2018) A Scheme for a sustainable urban water environmental system during the urbanization process in China. Engineering 4:190–193
Funding
This work was funded by Hashemite University to Taleb Odeh with grant number 95.
Ethics declarations
Competing interests
The authors have not disclosed any competing interests.
Additional information
Publisher's Note
Springer Nature remains neutral with regard to jurisdictional claims in published maps and institutional affiliations.
About this article
Cite this article
Odeh, T., Mohammad, A.H., Pradhanang, S.M. et al. GIS-based analytical modeling on evaluating impacts of urbanization in Amman water resources, Jordan. Environ Earth Sci 81, 160 (2022). https://doi.org/10.1007/s12665-022-10238-7
Received:

Accepted:

Published:

DOI: https://doi.org/10.1007/s12665-022-10238-7
Keywords