Abstract
Irrigable farmland is very limited in the Central Taurus Mountain region of Turkey. Most of the rain-fed land has been used for cultivation of wheat and chickpeas. Despite the increase in input costs in recent years, wheat and chickpea prices have not increased in parallel and therefore, large agricultural areas have been left empty. Almond performs well in such karstic areas of water scarcity. The introduction of new high-yield American, Spanish, and French varieties offers an opportunity to the local farmers. However, the terrain is highly fragmented and most of the plots are used for subsistence farming. Therefore, establishing an orchard is a very expensive prospect for low-income villagers. The stages of establishing an almond orchard in the karstic area in the Taurus Mountain region of southern Turkey are explained in this study and the approximate costs are summarized. Establishing a 1-ha almond orchard was estimated to cost about 45,000 Turkish liras, based on 2017–2018 figures. Even though expenses for establishing an almond orchard may vary among sites depending on the terrain, factors such as seedling variety, fencing, and site preparation (involving soil excavation) make up about 45% of the total cost.
Access options
Buy single article
Instant access to the full article PDF.
US$ 39.95
Tax calculation will be finalised during checkout.
Subscribe to journal
Immediate online access to all issues from 2019. Subscription will auto renew annually.
US$ 119
Tax calculation will be finalised during checkout.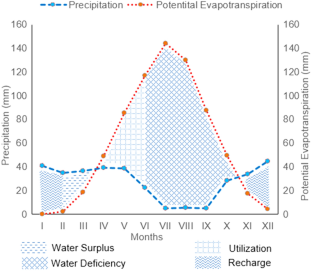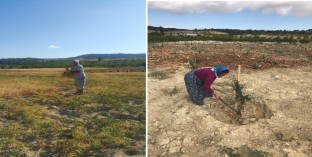 References
AbdelRahman MAE, Arafat SM (2020) An approach of agricultural courses for soil conservation based on crop soil suitability using geomatics. Earth Syst Environ 4:273–285

Ahmed N, Verma MK (2009) Scientific almond cultivation for higher returns central institute of temperate horticulture, Srinagar, J&K

Anonymous (2016) Sample costs to establish an orchard and produce almonds. UC Agriculture and Natural Resources Cooperative Extension Agricultural Issues Center UC Davis Department of Agricultural and Resource Economics

Anonymous (2021) World Almond Production by Country. https://www.atlasbig.com/en-in/countries-by-almond-production

Atalay İ (2014) Ecoregions of Turkey. META Basım Matbaacılık Hizmetleri, İzmir

Atalay İ, Efe R, Soykan A (2008) Mediterranean ecosystems of Turkey: ecology of Taurus Mountains. In: Efe R, Cravins G, Öztürk M, Atalay İ (eds) Environment and culture in the Mediterranean Region. Part I, Chapter One. Cambridge Scholars Publishing, Newcastle, pp 3–37

Barut E (2001) Almond growing in Bursa vicinity. In: Ak BE (ed) XI GREMPA seminar on Pistachios and Almonds. Zaragoza, CIHEAM, pp 377–379

Becerra AT, Botta GF, Bravo XL, Tourn M, Melcon FB, Vazquez J, Rivero D, Linares P, Nardon G (2010) Soil compaction distribution under tractor traffic in almond (Prunus amigdalus L.) orchard in Almería España. Soil Tillage Res 107:49–56

Ben Mimoun M, Gargouri K, Ghrab M (2008) Long-term effect of dry conditions and drought on fruit trees yield in dryland areas of Tunisia. In: López-Francos A (ed) Drought management: scientific and technological innovations. Zaragoza, CIHEAM, pp 107–112

Company RSİ, Kodad O, Anson JM, Alonso JM (2015) 'Vialfas' almond. HortScience 50(11):1726–1728

Company RSI, Ansón JM, Espiau MT (2017) Taxonomy, botany and physiology. In: Company RSİ, Gradziel TM (eds) Almonds botany, production and uses. CAB International, Boston

Davidova S, Fredriksson L, Gorton M, Mishev P, Petrovici P (2012) Subsistence farming, incomes, and agricultural livelihoods in the new member states of the European Union. Environ Plan C Gov Policy 30:209–227

Eldoğan Ü, Şahan A, Çoban N (2014) Current situation of almond cultivation in Turkey and world. Turk J Agric Nat Sci 2:1379–1386 (Special Issue)

FAO (2016) State of the World's Forests 2016. Forests and agriculture: land-use challenges and opportunities. Rome

García J, Romero P, Botía P, García F (2004) Cost-benefit analysis of almond orchard under regulated deficit irrigation (RDI) in SE Spain. Span J Agric Res 2(2):157–165

Getie MA, Legesse SA, Mekonnen M, Aschalew A (2020) Soil properties and crop productivity strategies as a potential climate variability adaptation options in Adefwuha Watershed, Ethiopia. Earth Syst Environ 4:359–368

Gradziel TM, Curtis R, Company RSİ (2017) Production and growing regions. In: Company RSİ, Gradziel TM (eds) Almonds botany, production and uses. CAB International, Boston

Güneş Y, Reif A, Huss J (2016) Türkiye Orta Toroslar bölgesinde peyzaj ve arazi kullanımı değişikliği. J Fac For Istanb Univ 66(1):184–197

Meerkerk A (2008) Rainfed orchards in semi-arid environments: retaining the water and the soil. Thèse présentée en vue de l'obtention du grade de docteur en sciences. Faculté des sciences école doctorale science Université catholique de Louvain, Belgium

Onakuse S (2012) The future of subsistence agriculture in the rural community of Uzanu, Edo state, Nigeria. J Agric Food Syst Community Dev 3(1):61–71

Özgül N (1976) Torosların Bazı Temel Jeoloji Özellikleri (Some geological aspects of the Taunts Orogenic Belt, Turkey). Türkiye Jeoloji Kurumu Bülteni (Bull Geol Soc Turkey) 19:65–78

Özyuvacı N (1999) Meteoroloji ve Klimatoloji. İstanbul Üniversitesi Orman Fakültesi Yayınları

Rodrigo-Comino J, Terol E, Mora G, Gimenez-Morera A, Cerdà A (2020) Vicia sativa Roth. Can reduce soil and water losses in recently planted vineyards (Vitis vinifera L.). Earth Syst Environ 4:827–842

Warren CM (1996) Almond production manual. Division of Agriculture and Natural Resources, University of California

World Bank Group (2016) Structural transformation of Moldovan smallholder agriculture: implications for poverty reduction and shared prosperity public. Moldova Poverty Assessment

Yildiz O, Altundağ E, Çetin B, Güner ŞT, Sarginci M, Toprak B (2018) Experimental arid land afforestation in Central Anatolia. Turkey Environ Monit Assess 190:355

Yıldız O (2019) Dryland afforestation practices in Central Anatolia. In: International Conference on Climate Change and Forestry 13–14 October, Antalya. pp 171–176
Acknowledgements
This study is funded by The Scientific and Technological Research Council of Turkey (TÜBİTAK) through a Project No: 1180O91 and titled as "Tuz Gölü-Konya Havzasında Bulunan Ağaçlandırma Sahalarında Ağaç Türlerinin Başarı Oranları ile Toprak Özelliklerinde Meydana Gelen Değişimin Belirlenmesi".
Additional information
Publisher's Note
Springer Nature remains neutral with regard to jurisdictional claims in published maps and institutional affiliations.
This article is a part of the Topical collection in Environmental Earth Sciences on "Water Problems in E. Mediterranean Countries" guest edited by H. Gökçeku, D. Orhon, V. Nourania, and S. Sozen.
About this article
Cite this article
Yildiz, O. Establishing almond orchards in karstic and water-limited central Taurus Mountain region of southern Turkey. Environ Earth Sci 80, 384 (2021). https://doi.org/10.1007/s12665-021-09666-8
Received:

Accepted:

Published:
Keywords
Agriculture

Dry-farming

Almond

Taurus