Abstract
This article explains the qanat hazard in Iranian urban areas. Each qanat consists of an underground gallery (tunnel) which conveys groundwater to the surface, and several to tens of vertical wells (shafts) which provide access to the gallery. It is estimated that about 10,000 km qanats with 300,000 wells lie under Iranian urban areas. Their number under urban areas of the other countries containing it seems to be significant as well. In Iran, subsidence and other problems related to shafts and galleries of hidden qanats impose millions of dollars damage annually. Despite the importance of the qanat hazard, it has not yet received enough attention from scholars. In this article, qanat hazard as a special kind of geological hazard is explained from such aspects as the causes, the extents, the impacts and the various remedies to combat this hazard. Remedies to abate this hazard should include hazard assessment, risk assessment and risk reduction phases. Generally, the most efficient strategy is to detect qanats using aerial photos, maps or inquiring local people and construct the buildings in hazard-prone areas with spread footing foundations. However, this is not applicable in all occasions. So, depending on conditions, some other strategies which are provided in the text may be more effective.
Access options
Buy single article
Instant access to the full article PDF.
USD 39.95
Price excludes VAT (USA)
Tax calculation will be finalised during checkout.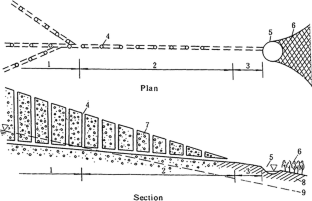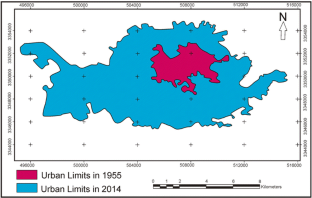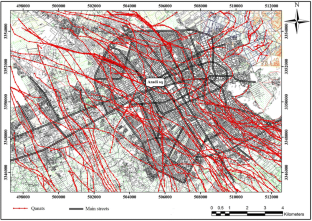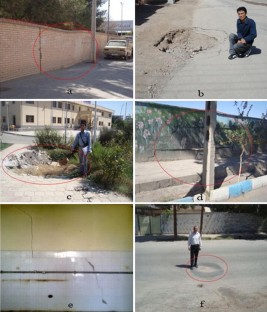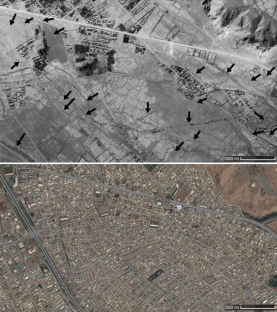 References
Aghassi A, Emami-Meybodi MH (2000) Comparison of qanat and well. In: International conference on qanat. Regional Water Organization of Yazd Province, Yazd, Iran, pp 303–309 (in Persian)

Ahmadi H, Samani AN, Malekian A (2010) The qanat: a living history in Iran. In: Water and Sustainability in Arid Regions. Springer, pp 125–138

Amini Hosseini K, Mahdavifarr MR, Keshavarz M (2004) Geotechnical instabilities occurred during the Bam earthquake. J Seismol Earthq Eng 6(1):57–68. doi:10.1007/s11069-012-0123-7

Bates RL, Jackson JA (1987) Glossary of geology: American Geological Institute. Alexandria, Virginia

Beaumont P (1971) Qanat systems in Iran. Int Assoc Sci Hydrol Bull 16(1):39–50

Behnia A (2000) Constructing qanat and keeping it. University Publishing Center, Tehran (in Persian)

Coch NK (1995) Geohazards: natural and human. Prentice Hall, New Jersey

Culshaw M, Waltham A (1987) Natural and artificial cavities as ground engineering hazards. Q J Eng Geol Hydrogeol 20(2):139–150

Ehlers E (1982) Man and the environment problems in rural Iran. Appl Geog Develop 19:108–125

English PW (1968) The origin and spread of qanats in the Old World. Proc Am Philos Soc 112(3):170–181

Goblot H (1979) Les qanats: une technique d'acquisition de l'eau. Editions de l'Ecole des Hautes Etudes en Sciences Sociales

Haeri MR (2007) Qanat in Iran. In: Cultural Research Bureau, Iran (in Persian)

Hafezi-Moqaddas N, Ghafuri M, Ghozi A (2008) Problems inflicted by old qanats in Mashahad city. In: National conference on engineering geology and the environment. Iran, pp 531–536 (in Persian)

Hashemisohi H, Hashemisohi M (2005) Qanat: ground settlement and building problems. In: International conference on qanat. Iranian Academic Center for Education, Culture and Research, Kerman, Iran, pp 701–707 (in Persian)

Hassanpour N (2010) The agents and environmental impacts of water table rising under Kerman city. In: Department of Geology, Shahid Bahonar University of Kerman, Kerman, Iran (in Persian)

Hemmati-Sarapardeh A (2015) Evaluation and hazard zoning of hidden qanats in Kerman city and proposing management solution. In: Department of Geology, Shahid Bahonar University of Kerman, Kerman, Iran (in Persian)

Hosseini SA, Zanganeh Shahraki S, Farhudi R, Hosseini SM, Salari M, Pourahmad A (2010) Effect of urban sprawl on a traditional water system (Qanat) in the City of Mashhad, NE Iran. Urban Water J 7(5):309–320

Jomehpour M (2009) Qanat irrigation systems as important and ingenious agricultural heritage: case study of the qanats of Kashan, Iran. Int J Environ Stud 66(3):297–315

Kardavani P (1984) Water research and problems in Iran. Agah Press, Tehran (in Persian)

Kazemi GA (2004) Temporal changes in the physical properties and chemical composition of the municipal water supply of Shahrood, northeastern Iran. Hydrogeol J 12(6):723–734

Kheirabadi M (2000) Iranian cities: formation and development. Syracuse University Press, Syracuse, p 132

Lightfoot DR (2000) The origin and diffusion of qanats in Arabia: new evidence from the northern and southern peninsula. Geograp J 166(3):215–226

Maleki A (2000a) A report on qanats of Tehran. In: International conference on qanat. Regional Water Organization of Yazd Province, Yazd, Iran, pp 585–602 (in Persian)

Maleki A (2000b) Planning studies and operations of blocking Mehrgerd qanat. In: International conference on qanat. Regional Water Organization of Yazd Province, Yazd, Iran, pp 647–662 (in Persian)

Mostafaeipour A (2010) Historical background, productivity and technical issues of qanats. Water Hist 2(1):61–80

Najib H, Mohammadi K (2002) Decline of qanats in Iran: reasons and potential solutions. In: Proceeding of the international conference on water resources management in arid regions, Balkema Press, Kuwait

Nasiri F, Mafakheri MS (2015) Qanat water supply systems: a revisit of sustainability perspectives. Environ Syst Res 4(1):1–5

Nasseri A, Tabatabaie S (2005) Application of geophysical methods in exploitation of qanat. In: International conference on qanat. Iranian Academic Center for Education, Culture and Research, Kerman, Iran, pp 183–196 (in Persian)

Papoli-Yazdi MH, Labbaf-Khaniki M (2000) The role of qanat on the creation of civilization: The Karizi civilization hypothesis. In: International conference on qanat. Regional Water Organization of Yazd Province, Yazd, Iran, pp 1–24 (in Persian)

Pirooz I (2004) Exploration of hidden qanats using electrical resistivity method. In: 8th symposium of geological society of Iran, Shahrood University, Iran, pp 80–90 (in Persian)

Rayhani MH, El Naggar MH (2007) Collapse hazard zonation of qanats in greater Tehran area. Geotech Geol Eng 25(3):327–338

Reynolds JM (2011) An introduction to applied and environmental geophysics. Wiley, Hoboken

Saghafian B (2005) Qanats: an ingenious sustainable groundwater resource system. Water Encycl 5:483–487

Samsar-Yazdi AA (2000) Interactions between cities and qanats: Case studies from Yazd city. In: National conference on qanat, Gonabad, Iran

Seyed-Sajjadi SM (1982) Qanat (Kariz). Iran-Italy Cultural Association (in Persian)

Waltham T, Bell FG, Culshaw MG (2005) Sinkholes and subsidence, karst and cavernous rocks in engineering and construction. Springer, Berlin

Wulff HE (1968) The qanats of Iran. Sci Am 218(4):94–105
About this article
Cite this article
Abbasnejad, A., Abbasnejad, B., Derakhshani, R. et al. Qanat hazard in Iranian urban areas: explanation and remedies. Environ Earth Sci 75, 1306 (2016). https://doi.org/10.1007/s12665-016-6067-6
Received:

Accepted:

Published:

DOI: https://doi.org/10.1007/s12665-016-6067-6
Keywords
Ground subsidence

Water management

Urban geology

Overpumpage

Sinkhole

Groundwater mismanagement