Abstract
Sacred natural sites are recognized as one of the most important forms of culture-based conservation strategies for the protection of biodiversity and key ecosystems, especially in rural communities throughout the world. In communities where sacred sites exist, a system of religious beliefs and sociocultural practices are often used to manage and sustain these sites. At present, concerns for future crisis in the natural environment and the threats posed to local cultural identities are becoming very rife and widely discussed among academics and practitioners. This paper is a contribution to ongoing discussions on the role of sacred natural sites to sustainable environmental management practices. Eight sacred groves and shrines in the Bongo District were investigated based on an endogenous development framework. The data were collected using focus group discussions with stakeholders at the local and district levels, and individual interviews with key local natural resource managers from four selected communities. It was revealed that the way indigenous people interact with and safeguard the environment is characterized by a system of worldviews which hinge strongly on some kind of intricate relationships between humans and their immediate environment. In some communities, the traditional institutions are becoming malleable and more willing to embrace, learn and share best environmental management practices from other cultures. We conclude that understanding of past management experiences that have sustained sacred natural sites for millions of years can offer some useful lessons for enhancing current environmental management practices. We recommend ongoing policies should take into account the adept knowledge and values of indigenous communities where resources are located and incorporate them into the management style and strategies in order to enhance sustainability.
This is a preview of subscription content,
to check access.
Access this article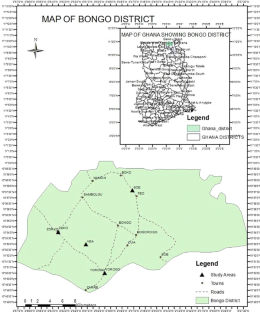 Similar content being viewed by others
References
Baker LR, Tanimola AA, Olubode OS, Garshelis DL (2009) Distribution and abundance of sacred monkeys in Igboland, Southern Nigeria. Am J Primatol 71:574–586

Beebee TJC, Griffiths RA (2005) The amphibian decline crisis: A watershed for conservation biology? Biol Conserv 125:271–285

Bhagwat SA, Rutte C (2006) Sacred groves: potential for biodiversity management. Front Ecol Environ 4(10):519–524

Bonn E (2000) An economic framework to land extensification. In: Ramakrishnan PS, Chandrashekara UM, Elouard C et al (eds) Mountain biodiversity, land use dynamics, and traditional knowledge. Man and the Biosphere Programme. Oxford and India Book House, New Delhi

Borrini-Feyerabend G, Farvar MT, Nguinguiri JC, Ndangang VA (2007) Comanagement of natural resources: organising, negotiating and learning-by-doing. GTZ and IUCN, Kasparek Verlag, Heidelberg, Germany

Boonzaaijer C, Apusigah AA (2008) Reasons for supporting endogenous development. In: Millar D, Apusigah AA, Boonzaaijer C (eds) Endogenous development in Africa: towards a systematization of experiences BDU. Barneveld, The Netherlands, pp 8–22

Chandrakanth MG, Bhat MG, Accavva MS (2004) Socio-economic changes and sacred groves in south India: protecting a community-based resource management institution. Nat Resour Forum 28:102–111

Colding J, Folke C (2001) Social taboos: "invisible" systems of local resource management and biological conservation. Ecol Appl 11:584–600

Gadgil M, Vartak VD (1975) Sacred groves of India: a plea for continued conservation. J Bombay Nat Hist Soc 72(2):313–320

Ghana Statistical Service [GSS] (2013). 2010 Population and Housing Census (Bongo District). Government of Ghana. Accra

Gomez F, Hiemstra W, Verschuuren B (2010) A Law on sacred sites in Guatemala. Policy Matters 17:119–122

Haverkort B, Van't Hooft K, Hiemstra W (eds) (2003) Ancient roots, new shoots: an endogenous development in practice. Compas/Zed Books, Leusden

Hughes JD, Chandran MDS (1998) Sacred groves around the earth: an overview. In: Ramakrishnan PS, Saxena KG, Chandrashekara UM (eds) Conserving the sacred for biodiversity management. New Delhi, Oxford and India Book House

Kalam MA (1996) Sacred Groves in Kodagu District of Karnataka (south India): a sociohistorical study. Institut Français de Pondicherry, Pondicherry

Khan ML, Khumbongmayum AD, Tripathi RS (2008) The sacred groves and their significance in conserving biodiversity an overview. Int J Ecol Environ Sci 34(3):277–291

Lentz C (2006) First-Comers and Late-Comers: indigenous theories of landownership in West Africa. Land and the politics of belonging in West Africa, Brill, NV, Leiden, The Netherlands

Longchar W (2012) Solidarity for Justice and Peace. Ecum Rev 64(4):463–71. http://doi.wiley.com/10.1111/erev.12004)

Martin GJ, Benavides CIC, Garcia CADC, Mendoza FC, Ortı´z MAG (2011) Indigenous and community conserved areas in Oaxaca, Mexico. Manag Environ Qual Int J 22(2):250–266

Masqueller A (2008) When spirits start unveiling: the case of the veiled she-devil in a Muslim town of Niger. Africa Today 54(3):39–64

Mgumia FH, Oba G (2003) Potential role of sacred groves in biodiversity conservation in Tanzania. Environ Conserv 30:259–265

Millar D (1999) Shrines and groves: biocultural diversity and potential environmental management. Centre for Comovision and Indigenous Knowledge (CECIK), Bolgatanga

Millar D (2004) Interfacing two knowledge systems: local knowledge and science in Africa, conference paper Alaxandria Millennium Assessment

Millar D (2005) Endogenous development; some issues of concern. Ghana J Dev Stud 2(1):92–109

O'Dell EJ (2013) Waging war on the dead: the necropolitics of Sufi shrine destruction in Mali. J World Archaeol Congr 9(3):506–525

Okereke OJ (2011). The Land use act and change in the social structure of Nigerian rural communities. Third World Econom Rev. 1(1), Oxford

Ramakrishnan PS, Saxena KG, Chandrashekara UM (eds) (1998) Conserving the sacred for biodiversity management. UNESCO and Oxford and IBH Publishers, New Delhi

Rist S, Haverkort B (eds) (2007) Biocultural diversity and endogenous development. Compas/Zed Books, Leusden

Robson JP (2011) Sacred natural sites: conserving nature and culture. Hum Ecol 39(3):389–390

Sharma S, Devi R (2014) Sacred groves: traditional way of conserving plant diversity in block Bhalwal of Jammu District (J & K). Int J Sci Res (IJSR) 3(2):239–242

Sheridan MJ (2009) The Environmental and social history of African sacred groves: a Tanzanian case study. Afr Stud Rev 2(1):73–98

Sobrevila C (2008) The role of indigenous peoples in biodiversity conservation: the natural but often forgotten partners. The World Bank, Washington, DC

Verschuuren B, Wild R, McNeely J, Oviedo G (eds) (2010) Sacred natural sites, conserving culture and nature. Earth Scan, London

Wadley RL, Colfer CJP (2004) Sacred forest, hunting, and conservation in West Kalimantan, Indonesia. Hum Ecol 32:313–338

Wild R, McLeod C (eds) (2008) Sacred natural sites: guidelines for protected area managers. IUCN, Gland

Yelfaanibe A (2011) Biocultural diversity and natural resources Management in Ghana: adapting local cultures and worldviews in natural Resource management strategies in the upper west region. Lambert Academic Publishing, Saarbruken

Yuhlung CC (2014) Social ecology and rural development in Northeast India: opportunities and challenges in Manipur. IOSR-JHSS. 19(8):8–16
Acknowledgments
The authors thank all participants and interviewees in the local communities. We also thank the Sustainable Family Agricultural/Educational Support Programme (SUFAEP) for providing funding support for the field activities.
About this article
Cite this article
Aniah, P., Yelfaanibe, A. Learning from the past: the role of sacred groves and shrines in environmental management in the Bongo District of Ghana. Environ Earth Sci 75, 916 (2016). https://doi.org/10.1007/s12665-016-5706-2
Received:

Accepted:

Published:

DOI: https://doi.org/10.1007/s12665-016-5706-2
Keywords