Abstract
Maintenance of road infrastructures in the winter season carries along significant expenses and may have a negative impact on the environment if the classical methods of snow and ice removal are applied. Using renewable energy sources along motorway infrastructures is a good way of preventing negative consequences which are manifested through the degradation of the quality of soil, surface, groundwater and air. This paper provides a review of the research methodology of using renewable energy sources in road maintenance followed by a discussion of the availability and optimal energy usage at the road sections. The accent was placed on geothermal energy (hydrogeothermal) that is karst groundwater that can be used for the heating/cooling of road surfaces by means of heat pumps. According to the first estimates, the hydrogeothermal potential of the terrain in terms of its thermal power equals about 58 MW. The valorization was carried out across the needs for energy which is expected in the sections of some bridge structures of the highway over the Pester Plateau in Serbia. Depending on the climate conditions, in the most favourable of all the variations, for one bridge it is necessary to provide about 500 kW which in the least favourable conditions about 1.5 MW. Through the decision-making model, the possibilities of multipurpose use of renewable energy sources along motorway infrastructures are presented.
Access options
Buy single article
Instant access to the full article PDF.
US$ 39.95
Tax calculation will be finalised during checkout.
Subscribe to journal
Immediate online access to all issues from 2019. Subscription will auto renew annually.
US$ 119
Tax calculation will be finalised during checkout.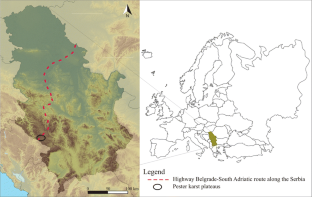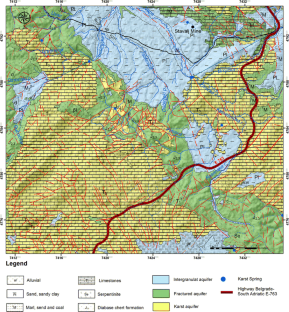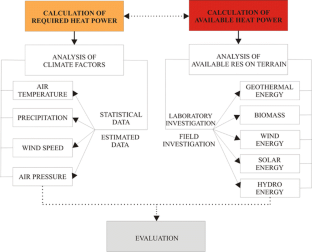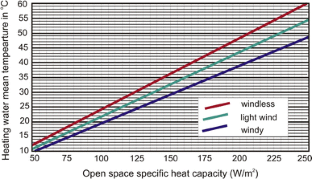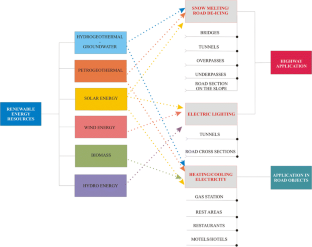 References
D'Itri MF (1992) Chemical deicers and the environment. Lewis, New York

Djurisic Z (2012) Modelling and analysing the influence of the spatial and temporal profile of the wind power in projecting and exploiting windmill stations within the electric energy system. Dissertation, Faculty of Electrical Engineering, University of Belgrade, Belgrade (in Serbian)

EPA (2010) Source water protection practices bulletin-managing highway deicing to prevent contamination of drinking water. US Environmental Protection Agency. http://www.epa.gov/safewater/sourcewater/pubs/fs_swpp_deicinghighway.pdf. Accessed 3 September 2014

Eugster W (2007) Road and bridge heating using geothermal energy. Overview and examples. In: Proceedings of the European geothermal congress, Unterhaching

European Commission (2000) Photovoltaic solar energy best practice stories, Germany

European Commission (2015) Road safety in the European Union-trends, statistics and main challenges, mobility and transport DG, BE-1049 Brussels. http://ec.europa.eu/roadsafety. Accessed 10 March 2015

Gburcik P (2004) Study of the energy potential of Serbia for the use of sun radiation and wind energy. In: NPPE, Register No. EE704-1052A, Ministry of Science and Environmental Protection, Belgrade

Howard KWF, Beck PJ (1993) Hydrogeochemical implications of groundwater contamination by road de-icing chemicals. J Contam Hydrol 12:245–268

Hutchinson FE (1970) Environmental pollution from highway de-icing compounds. J Soil Water Conserv 25:144–146

Ignjatovic M (2007) Prefeasibility study of highway E-763 Belgrade—South Adriatic construction, Sector III Pozega-Montenegro border. Institute of Transportation CIP, Belgrade

Jelisejevs B (2001) Alternative methods of de-icing on highways. Motorw Riga 3:31–34

Krešić N (1987) Karstic hydrogeological systems in ophiolites belt of Inner Dinarides of Serbia. Dissertation, Faculty of Mining and Geology, University of Belgrade

Labadia CF, Butte JM (1996) Road salt accumulation in highway snow banks and transport through the unsaturated zone of the Oak Ridge Moraine, southern Ontario. Hydrol Process 10:1575–1589

Lojanica V (2004) The elaborate on the coal reserves for the "Central field" of the "Štavalj" mine. Bureau for Projecting and Restructuring of the Mine JP PEU, Belgrade

Lund JW (1999) Reconstruction of a pavement geothermal deicing system. Geo Heat Center Q Bull 20:14–7

Lund JW, Freeston HD, Boyd LT (2010) Direct utilization of geothermal energy 2010 worldwide review. In: Proceedings world geothermal congress, Bali

Milenic D, Vranjes A (2011) Utilisation of hydrogeothermal energy by use of heat pumps in Serbia—current state and perspectives. In: Proceedings of world renewable energy congress, Linköping, pp 1235–1272

Milenic D, Vranjes A, Stevanovic Z, Dragisic V, Stanic N, Milankovic DJ, Doroslovac N, Doncev B (2012) Pre-feasibility study: possibility of renewable energy resources use for the sake of multipurpose use on the section of Corridor 11 (Pester Plateau). Faculty of Mining and Geology, University of Belgrade, Belgrade (in Sebian)

Minsk D (1999) Heated bridge technology. In: Report on ISTEA Sec. 6005 program, US. Department of Transportation, Federal Highway Administration. http://www.fhwa.dot.gov/publications/research/infrastructure/bridge/99158/99158.pdf. Accessed 5 September 2014

Mojsilovic S, Djokovic I, Baklaic D, Rakic B (1973) Basic geological map of Yugoslavia, Sheet Sjenica, 1:100,000. Institute for Geological and Geophysical Investigations Belgrade, Belgrade

Morita K, Tago M (2000) Operational characteristics of the Gaia snow-melting system in Ninohe, Iwate, Japan (development of a snow-melting system which utilizes thermal functions of the ground), GHC Buillten

Nagasaka S, Ochifuji K (1996) Study on snow melting system utilizing natural energy sources—experiment on collecting solar heat by using snow melting panels in summer. In: Proceedings of the annual conference of the society of heating, Japan

Nordmann T, Froelich A, Goetzberger A, Kleiss G, Hille G, Reise C, Wiemken E, van Dijk N, Betcke J, Pearsall N, Hynes K, Gaiddon B, Castello S (2000) The potential of PV noise barrier technology in Europe. Paper presented at the 16th European photovoltaic solar energy conference and exhibition, Glasgow

North LA, van Beynen PE, Parise M (2009) interregional comparison of karst disturbance: West-central Florida and southeast Italy. J Environ Manag 90:1770–1781

Parise M, Ravbar N, Živanovic V, Mikszewski A, Kresic N, Mádl-Szonyi J, Kukuric N (2015) Hazards in karst and managing water resources quality, chapter 17. In: Stevanovic Z (ed) Karst aquifers—characterization and engineering. professional practice in earth sciences. Springer, New York, pp 601–687

Pavlovic T, Milosavljevic D, Radonjic I, Pantic L, Radivojevic A, Pavlovic M (2013) Possibility of electricity generation using PV solar plants in Serbia. Renew Sustain Energy Rev 20:201–218

Pollock SJ, Tolar LG (1973) Effects of highway de-icing salts on groundwater supplies in Massachusetts. Highw Res Board 25:17–22

RTA (2007) Characterisation of road traffic accident with respect to environmental factors. In: Report No. 2007-3, Road Traffic Authority, Korea

Sabic D, Pavlovic M (2004) Climate features of the area of Sjenica, Herald of the Serbian Geographic Society, Book LXXXIV, No. 2, Belgrade

Samples LM, Ramirez JA (1999) Methods of corrosion protection and durability of concrete bridge decks reinforced with epoxy-coated bars, Phase I. Indiana Department of Transportation and Purdue University, West Lafayette. doi:10.5703/1288284313268

Seo Y, Seo U, Eum J, Lee S (2011) Development of a geothermal snow melting system for highway overlays and its performance validation. J Test Eval 39:592–602

Sharma MK (2012) Assesment of wind energy potential from highways. Int J Eng Res Technol (IJERT) 1:1–8

Shi X, Fay L, Gallaway C, Volkening K, Peterson MM, Pan T, Creighton A, Lawlor C, Mumma S, Liu Y, Nguyen TA (2009) Evaluation of alternative anti-icing and deicing compounds using sodium chloride and magnesium chloride as baseline deicers—Phase I. In: Report No. CDOT-2009-1 final report, Colorado Department of Transportation DTD Applied Research and Innovation Branch. https://codot.gov/programs/research/pdfs/2009/antiicing.pdf. Accessed 6 March 2015

Snow M, Prasad DK (2000) From fossils to photons renewable energy transforming business SOLAR 2000. In: Power without the noise—opportunities for integrating photovoltaic noise barriers (PVNB) under Australian conditions, In: Proceedings of the 38th Annual conference of the Australian and New Zealand solar energy society, Griffith University Brisbane Australia, pp 437–444

Stevanovic Z (1995) Karst groundwater of Serbia—present and potential uses in regional water supply, lithospheric water mineral resources of Serbia, Faculty of Mining and Geology, Institute of Hydrogeology, University of Belgrade, Belgrade, pp 77–119

Van Beynen PE, Townsend KM (2005) A disturbance index for karst environments. Environ Manag 36:101–116

Wang H, Zhao J, Chen Z (2008) Experimental investigation of ice and snow melting process on pavement utilizing geothermal tail water. Energy Convers Manag 49:1538–1546

Williams DD, Williams NE, Cao Y (2000) Road salt contamination of groundwater in a major metropolitan area and development of a biological index to monitor its impact. Water Res 34:127–138

Yunovich M, Thompson NG, Balvanyos T, Lave L (2002) Corrosion costs of highway bridges. http://www.corrosioncost.com/pdf/highway.pdf. Accessed 10 June 2008

Zeremski M (1960) Sjenica basin, geomorphological study, special edition, Book 20. The Institute of Geography Jovan Cvijic SASA, Belgrade

Zhou Z, Hu S, Zhang X, Zuo J (2013) Characteristics and application of road absorbing solar energy. Frontiers Energy 7:525–534
Acknowledgments
The research in the area of the Pester Plateau has been carried out within the realisation of the study of possibility of renewable energy resources use for the sake of multipurpose use on the section of Corridor 11 (Pester Plateau) funded by the Ministry of construction of the republic of Serbia.
Additional information
This article is part of a Topical Collection in Environmental Earth Sciences on "Engineering Problems in Karst" guest edited by Mario Parise.
About this article
Cite this article
Milenic, D., Stevanovic, Z., Dragisic, V. et al. Application of renewable energy sources along motorway infrastructures on high karst plateaus: West Serbia case study. Environ Earth Sci 75, 859 (2016). https://doi.org/10.1007/s12665-016-5635-0
Received:

Accepted:

Published:
Keywords
Karst

Renewable energy

Heat power

Road infrastructure

Pester plateau