Abstract
Turkey is located in one of the oldest marble-producing areas in the world, with 4000 years of natural stone production, which started at Marmara Island. With over 80 types and 400 different colors and patterns, Turkey has one of the world's largest natural stone reserves. Bursa and Isparta comprise the most significant regions of marble production in Turkey. The purpose of this study is to analyze the impact of pollution on water resources that might be generated in marble quarries in Turkey. Measured concentrations are compared to the standards established in the Turkish Environmental Laws Controlling Environmental Protection (TELCEP) for the rock quarry industry. Water quality was assessed at four quarries: Dagakcakoy, Armutlu, Akdogan, and Candır. Water quality data were divided into two periods: before quarry operations began (2000) and during the operational period (2013). Site investigations and water quality data have indicated that in terms of water and land resources, natural stone waste may be a source of contamination as a result of inadequate solid and liquid waste disposal. Based on the water quality data, marble quarry activity is shown to be an environmental concern for the following pollutants: organic pollutants, inorganic pollutants, suspended solids, and nutrients.
Access options
Buy single article
Instant access to the full article PDF.
USD 39.95
Price excludes VAT (USA)
Tax calculation will be finalised during checkout.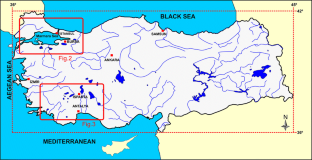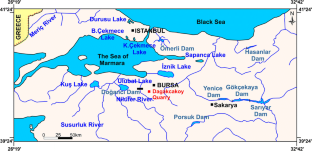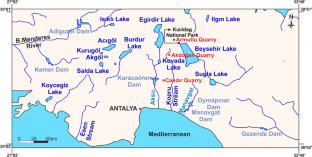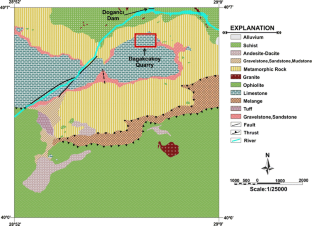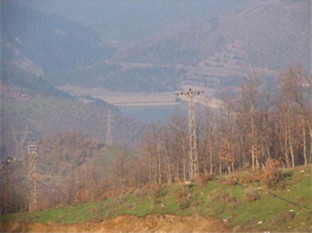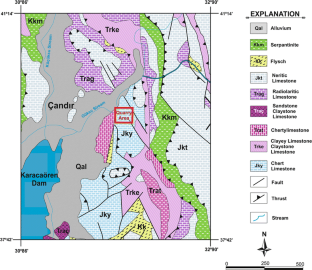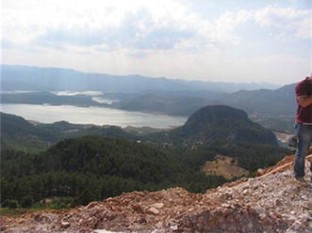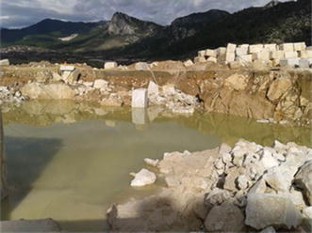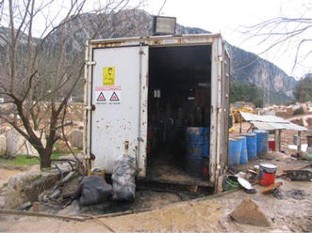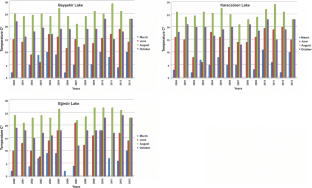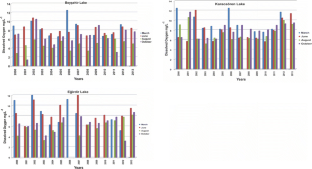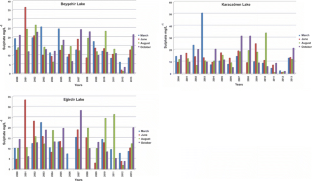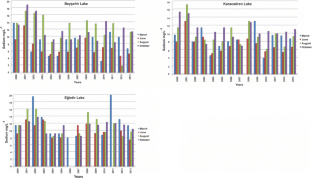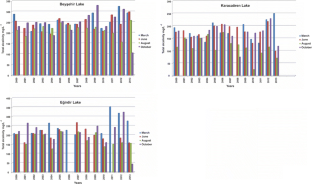 References
Akbulut H, Gurer C (2003) The environmental effects of waste marble and possibilities of utilization and waste minimization by using in the road layers. In: Proceedings of the fourth national marble symposium, Afyonkarahisar, pp 371–378 (in Turkish)

Alkan U, Teksoy A, Baskaya HS (2006) Yüzeysel sulardaki dogal organik maddelerin gideriminde uygun koagülasyon şartlarının belirlenmesi. Ekoloji Dergisi 15:18–26 (in Turkish)

Aukour FJ, Al-Qinna MI (2008) Marble production and environmental constrains: case study from Zarqa Governorate, Jordan. Jordan J Earth Environ Sci 1(1):11–21 (ISSN 1995–6681)

Aydinalp C, FitzPatrick EA, Cresser MS (2005) Heavy metal pollution in some soil and water resources of Bursa Province, Turkey. Comm Soil Sci Plant Analy 36:1691–1716. doi:10.1081/CSS-200062425

Bonifazi G, Cutaia L, Massacci P, Roselli I (2003) Monitoring of abandoned quarries by remote sensing and in situ surveying. Ecol Model 170:213–218. doi:10.1016/S0304-3800(03)00228-X

BUSKI (2013) Water quality and quantity characteristics of the Dogancı Dam Lake. Bursa Metropolitan Municipality, BUSKI Report No 12, p 105 (Unpublished, in Turkish)

Canik B, Pasvanoglu S (2002) Orhangazi ovası (Bursa) dolayındaki su kaynaklarının hidrojeokimyasal yönden incelenmesi. Hidrojeolojide izotop tekniklerinin kullanılması sempozyumu, DSI, TAKK Dairesi Başkanlığı, Adana, 173–188 (in Turkish)

Celik MY, Sabah E (2008) Geological and technical characterisation of Iscehisar (Afyon-Turkey) marble deposits and the impact of marble waste on environmental pollution. J Environ Manag 87:106–116. doi:10.1016/j.jenvman.2007.01.004

Degirmenci M, Gunay G (1992) Analysis of hydrologic relations between Egirdir-Beysehir-Sugla lakes system and adjacent basins by means of remote sensing techniques (Southern Turkey). Environ Geol Water Sci 19(1):41–45. doi:10.1007/BF01740576

Dere S, Dalkıran N, Karacaoglu D, Elmacı A, Dulger B, Senturk E (2006) Relationships among epipelic diatom taxa, bacterial abundances and water quality in a highly polluted stream catchment, Bursa-Turkey. Environ Monit Assess 12:1–22. doi:10.1007/s10661-006-0213-7

Duque M, Pedraza J, Dıez A, Sanz MA, Carrasco RM (1998) A geomorphological design for the rehabilitation of an abandoned sand quarry in central Spain. Landsc Urban Plann 42:1–14 (ISSN 0169–2046)

Ece (2013) Ece Mermer San. Tic. Ltd. Candır (Sutculer-Isparta) mermer ocaği kapasite artişi nihai çed raporu, Isparta, pp 96 (in Turkish, unpublished)

Ekinciler (2013) Ekinciler Mermer San. ve Tic. Ltd. Şti. Armutlu (Sarkikaraagac-Isparta) mermer ocaği çed raporu, Denizli, pp 80 (in Turkish, unpublished)

Ekmekci M (2003) Review of Turkish karst with emphasis on tectonic and paleogeographic controls. Acta Carsologica 17:205–218

European Union (2006) Directive 2006/21/EU of the European Parliament and of the Council of 15 March 2006 on the prevention of water status deterioration, air and soil pollution

European Union (2011) Directive 2011/92/EU of the European Parliament and of the Council of 13 December 2011 on the assessment of the effects of certain public and private projects on the environment

Gazi A, Skevis G, Founti MA (2012) Energy efficiency and environmental assessment of typical marble quarry and processing plant. J Cleaner Produc 32:10–21. doi:10.1016/j.jclepro.2012.03.007

Guyer GT, Ilhan EG (2011) Assessment of pollution profile in Buyukcekmece watershed, Turkey. Environ Monit Assess 173:211–220. doi:10.1007/s10661-010-1382-y

Langer WH (2001) Potential environmental impacts of Quarrying Stone in Karst—a literature Review. US Geological Survey Open-File Report OF-01-0484

Liguori V, Rizzo G, Traverso M (2008) Marble quarrying: an energy and waste intensive activity in the production of building materials. WIT Trans Ecol Environ 108:197–207. doi:10.2495/EEIA080201

Milisa M, Zivkovic V, Habdija I (2010) Destructive effect of quarry effluent on life in a mountain stream. Biologia 65(3):520–526. doi:10.2478/s11756-010-0044-4

Nas B, Karabork H, Ekercin S, Berktay A (2008) Assessing water quality in the Beysehir Lake (Turkey) by the application of GIS, Geostatics and remote sensing. In: Sengupta M, Dalwani R (eds) Proceedings of Taal 2007: the 12th World Lake conference, pp 639–646

Nima (2013) Nima Madencilik San.Dış Tic. A.Ş. Bursa Emprador mermer ocaği kapasite artişi nihai çed raporu, Bursa, pp 125 (in Turkish, unpublished)

Republic of Turkey (2006) EU Integrated Environmental Approximation Strategy-UCES (2007–2023), Ministry of Environment and Forestry, Ankara. https://www.joi.or.jp/modules/investment/custom/documents/TUR_EU_INTEGRATED_ENVIRONMENTAL_APPROXIMATION_STRATEGY.pdf. Accessed 30 Sept 2015

Sipahi MH (1985) Karst hydrogeology of the Aksu River Basin, Antalya. Karst Water Resources (Proceedings of the Ankara–Antalya Symposium, July 1985). IAHS Publ. no. 161:417–430

SRK (2013) SRK Madencilik San. Dış Tic. A. Ş. Akdogan (Egirdir-Isparta) mermer ocaği kapasite artişi nihai çed raporu, Isparta, pp 102 (in Turkish, unpublished)

Turkish Mining Law (2010) Mining law amendment and on some laws in law on making, Official Gazete Law No. 5995 Acceptance date: 06/10/2010, Ankara

Turkish Water Pollution Control Regulations (TWPCR) (2004) Ministry of Environment and Forestry of Turkey, Official Gazette No. 25687, Ankara

Wang CY, Clausen R (2002) Marble cutting with single point cutting tool and diamond segments. Int J Mach Tools Manufac 42:1045–1054. doi:10.1016/S0890-6955(02)00032-9
Acknowledgments
I am very grateful for the assistance with data requirements, particularly spatial data, provided by personnel at the General Directorate of State Hydraulic Works. I express also my thanks to the anonymous reviewers for their constructive comments which have helped to improve this manuscript.
About this article
Cite this article
Ozcelik, M. Environmental pollution and its effect on water sources from marble quarries in western Turkey. Environ Earth Sci 75, 796 (2016). https://doi.org/10.1007/s12665-016-5627-0
Received:

Accepted:

Published:

DOI: https://doi.org/10.1007/s12665-016-5627-0
Keywords
Marble quarries

Environmental protection

Pollution

Water quality

Waste water