Abstract
To determine the ammonia nitrogen adsorption and release characteristics of surface sediments in Dianchi Lake, 36 surface sediment (0–10 cm) samples were collected in 2013. Results showed that compared with other lakes in China (e.g. Erhai Lake and Taihu Lake), Dianchi Lake had high levels of ammonia nitrogen (NH4 +–N) adsorption capacity, release rate and release capacity. The ammonia nitrogen release risk of Dianchi sediments was relatively high. Comparison of the equilibrium ammonium concentration (ENC 0) in surface sediments and the ammonium contents in the overlying water of Dianchi Lake indicated that ENC 0 was high for most lake sections. Therefore, the sediments of Dianchi Lake would be a pollution source, and ammonia nitrogen release risk was high because the surface sediments of Dianchi Lake were heavily contaminated with nitrogen. The total nitrogen (TN) and NH4 +–N contents of the sediments of Dianchi Lake greatly influenced the ammonia nitrogen adsorption–release process. Aside from TN, nitrogen fractions should also be studied when assessing pollutant release risk from lake sediments. NH4 +–N was the main fraction of nitrogen released from sediments, which was highly significant when evaluating sedimentary release capacity. The sedimentary release capacity and release potential of nitrogen provided important information to assess release risks.
Access options
Buy single article
Instant access to the full article PDF.
US$ 39.95
Tax calculation will be finalised during checkout.
Subscribe to journal
Immediate online access to all issues from 2019. Subscription will auto renew annually.
US$ 119
Tax calculation will be finalised during checkout.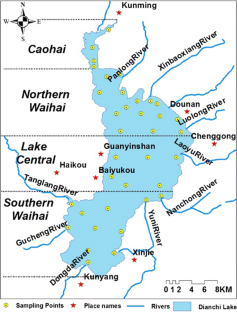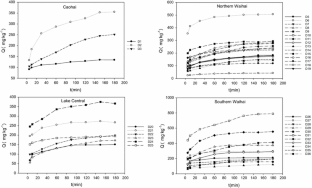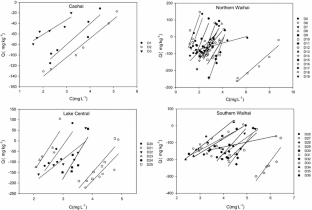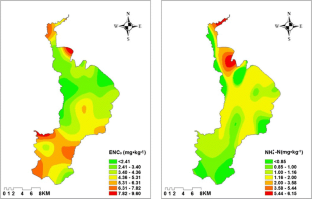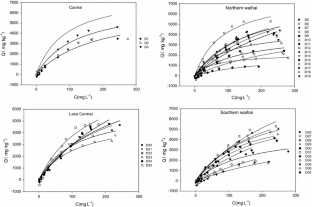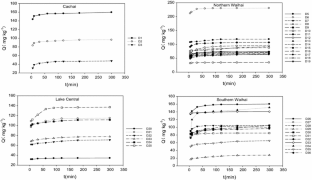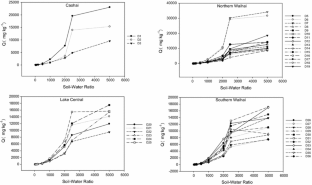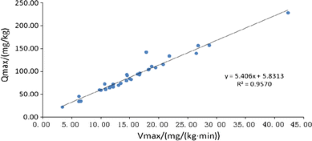 References
Aminot A, Andrieux F (1996) Concept and determination of exchangeable phosphate in aquatic sediments. Water Res 30(11):2805–2811

Ebina J, Tsutsui T, Shirai T (1983) Simultaneous determination of total nitrogen and total phosphorus in water using peroxodisulfate oxidation. Water Res 17:1721–1726

Gao S, Collins M (1992) Net sediment transport patterns inferred from grain—size trends, based upon definition of transport vectors. Sediment Geol 80:47–60

Gardner WS, Seitzinger SP, Malczyk JM (1991) The effects of sea salts on the forms of nitrogen released from estuarine and fresh-water sediments: does ion pairing affect ammonium flux. Estuaries 14:157–166

Hamer K, Karius V (2005) Tributyltin release from harbor sediments-modelling the influence of sedimentation, bio-irrgation and diffusion using data from Bremerhaven. Mar Pollut Bull 50(9):980–992

Hecky RE, Kilham P (1988) Nutrient limitation of phytoplankton in freshwater and marine environments: a review of recent evidence on the effects of enrichment. Limnol Oceanogr 33:797–822

Hou LJ, Liu M, Jiang HY (2003) Ammonium adsorption by tidal flat surface sediments from the Yangtze Estuary. Environ Geol 45:72–78

Jin XC, Wang SR, Pang Y et al (2005) The adsorption of phosphate on different trophic lake sediments. Colloid Surf A Physicochem Eng Asp 254(1–3):241–248

Kuwabara JS, Carter JL, Topping BR et al (2003) Importance of sediment-water interactions in Coeur d' Alene Lake, Idaho USA: management implications. Environ Manag 32(3):348–359

Le Roux JP (1994) An alternative approach to the identification of net sediment transport paths based upon grain—size trends. Sediment Geol 94:97–107

Le Roux JP, O'Brien RD, Rios F, Cisternas M (2002) Analysis of sediment transport paths using grain—size parameters. Comput Geosci 28:717–721

Liu WB, Wang SR, Zhang L et al (2015) Water pollution characteristics of Dianchi Lake and the course of protection and pollution management. doi:10.1007/s12665-015-4152-x

McLaren P, Bowels D (1985) The effects of sediment transport on grain—size distributions. J Sediment Petrol 55:457–470

Mitsch WJ, Gosselin JG (2000) Wetlands. Van Nostrand Reinhold, New York, pp 89–125

Morin J, Morse JW (1999) Ammonium release from resuspended sediments in the Laguna Madre estuary. Mar Chem 65:97–110

Philippart CJM, Cadee GC, Raaphorst WV et al (2000) Long-term phytoplankton-nutrient interactions in a shallow coastal sea: algal community structure, nutrient budgets, and denitrification potential. Limnol Oceanogr 45:131–144

Portielje R, Lijklema L (1999) Estimation of sediment-water exchange of solutes in lake Veluwe, the Netherlands. Water Res 33(1):279–285

Qian J, Fu L (1987) Simultaneous determination of total nitrogen and total phosphorus in waters by persulphate digestion. Environ Sci 8:9–14 (in Chinese)

Rodrigus MLK, Formoso MLL (2006) Gecochemical distribution of selected heavy metals in stream sediments affects by tannery actives. Water Air Soil Pollut 169(1–4):167–184

State Environmental Protection Administration (SEPA) (2002) Standard methods for the examination of water and wastewater, 4th edn. China Environmental Science Publish Press, Beijing (in Chinese with English abstract)

Strickland JD, Parson TR (1972) A practical book of seawater analysis, 2nd edn. Bull Fish Res Bd Can, p 167

Wang J, Wang SR, Jin XC et al (2007) Ammonium adsorption characteristics onto the sediments from shallow lakes in the middle and lower reaches of the Yangtze river. J Agro-Environ Sci 26(4):1224–1229

Wang SR, He ZJ, Zhao HC et al (2013) Studying on nitrogen content and release characteristics of ammonium in the surface sediment of Erhai Lake. Res Environ Sci 26(3):256–261 (in Chinese)

William AH, Frank HD (2002) Exchange of inorganic phosphate between river waters and bed-sediments. Environ Sci Technol 36:4295–4301

Yang YH, Zhou F, Guo HC et al (2010) Analysis of spatial and temporal water pollution patterns in Lake Dianchi using multivariate statistical methods. Environ Monit Assess 170(1–4):407–416

Yin KD, Harrisson PJ (2000) Influence of flood and ebb tides on nutrient fluxes and chlorophyll on an intertidal flat. Mar Ecol Prog Ser 196:75–85

Zhou QX, Gibson CE, Zhu YM (2001) Evaluation of phosphorus bioavailability in sediments of three contrasting lakes in China and the UK. Chemosphere 42:221–225
Acknowledgments
This research was supported by the National Major Science and Technology Program for Water Pollution Control and Treatment (No. 2012ZX07102). The authors are grateful to all the group members for their help in the research.
About this article
Cite this article
He, J., Deng, W., Chen, C. et al. Ammonia nitrogen adsorption and release characteristics of surface sediments in Dianchi Lake, China. Environ Earth Sci 74, 3917–3927 (2015). https://doi.org/10.1007/s12665-015-4724-9
Received:

Accepted:

Published:

Issue Date:
Keywords
Dianchi Lake

Surface sediments

Adsorption and release

Ammonia nitrogen