Abstract
Conventional water treatments when downsized to cover the demands of small and scattered populations are costly and ineffective. In fact, many small towns cannot afford the high average treatment costs nor provide the skill and complex management requirements. Even when these facilities are available, waste water might not be properly treated. Land application system treatments (LAST) have been shown to be preferable on the basis of their technical effectiveness and financial viability. The recently approved Spanish regulations (RDL 1620/2007, pp 50369–50661) represent an opportunity for the implementation of well-designed LASTs. This paper presents an assessment methodology for the design of LASTs by combining technical, financial and location criteria. The method is applied to the design of LASTs to cover the water disposal demand of twelve municipalities located within the protected natural landscape, and surrounding areas of 'El Rebollar', Salamanca, Spain.
This is a preview of subscription content, log in to check access.
Access options
Buy single article
Instant access to the full article PDF.
US$ 39.95
Price includes VAT for USA
Subscribe to journal
Immediate online access to all issues from 2019. Subscription will auto renew annually.
US$ 199
This is the net price. Taxes to be calculated in checkout.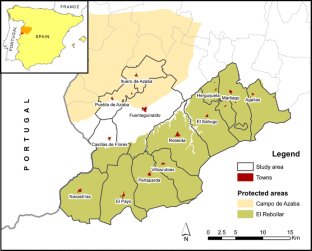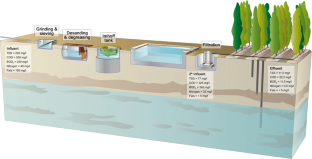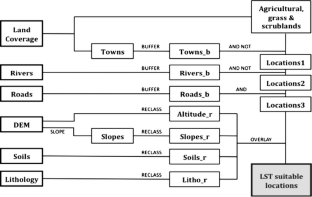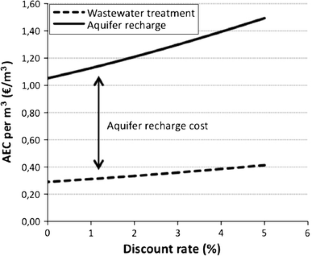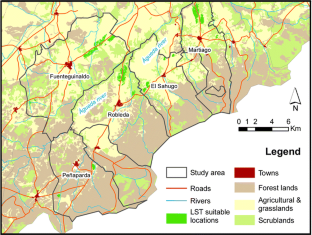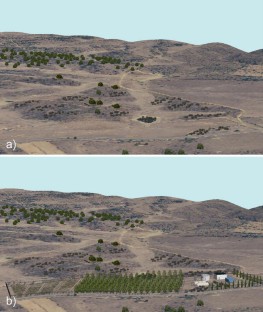 References
Blaney F, Criddle WD (1950) Determining water requirements in irrigated areas from climatological and irrigation data, vol. 96. U. S. S. C. Service

CEE/91/271 (21 May 1991) Council Directive. Official Journal of the European Communities, 30th May 1991, No L135/40

Crites RW, Reed SC, Bastian R (2000) Land treatment systems for municipal and industrial wastes. McGraw-Hill Professional Engineering, New York, p 536

De Bustamante I, Dorado M, Vera S, Oliveros C (1998) Filtros verdes. Un sistema para la depuración y reutilización de aguas residuales. Tecnoambiente 79:73–75

De Bustamante I, Mateos J, Tomas A, Dorado M, Sanz J, Vera S (2000) Filtros verdes: a system of wastewater purification and reuse. 1st Word Water Congress of the IWA. CDROM ISBN: 2-9515416-0-0, EAN:9782951541603. Paris, France

De Bustamante I, Alpuente J, Sanz García JM, López Espí P, Dorado Valiño M, López Ferreras F, Roquero E (2001) Nueva metodología de diseño, control y gestión de filtros verdes. Aplicación a sistemas en funcionamiento. Hidrogeología y Recursos Hidráulico. T-XXIV:585–594. AEH (Spanish Association of Hidrogeologist), Murcia, Spain

De Bustamante I, Lillo J, García E, De Miguel A, Martínez F, Sanz JM, Corvea JL (2009) A comparison of different methodologies for land application systems: application to Redueña`s WWTP. Desalination Water Treat 4:98–102

Esteban V, Casquet E (2005) Optimum financial time to introduce the tax in the analysis. Application to the Castile and Leon poplar. Investigaciones agrarias: sistemas y recursos forestales 14:122–136

Fernández A, Henanz G (2004) Poplar: sustainable forest management manual. Counselling of Castile and León, Spain

INE (2008) Survey water supply and sanitation. National Statistical Institute, Spain

INE (2009) Municipal census. National Statistical Institute, Spain

Mahmood B, Wall GL, Russell JM (2003) A physical model to make short-term management decisions at effluent-irrigated land treatment system. Agric Water Manag 58:55–65

Martinez Coll J (2001) Manual básico de Economía EMVI. La economía de mercado: virtudes e inconvenientes. Universidad de Málaga, Málaga, España

Metcalf and Eddy (2002) Wastewater engineering. Treatment and reuse, 4th edn. McGraw Hill, USA

RDL 1620/2007, del 7 de Diciembre, Ministerio de la Presidencia Boletín Oficial del Estado, 8th December, pp 50369–50661, Spain

RDL 849/1986, del 11 de Abril, Ministerio de la Presidencia. Boletín Oficial del Estado, 30th April, pp 15500–1553, Spain

Zhou Q, Zhang Q, Sun T (2006) Technical innovation of land treatment systems for municipal wastewater in northeast china. Pedosphere 16(3):297–303
Acknowledgments
Projects REAGUAM (Ref. CGL2009-13168-C03-01) and CONSOLIDER TRAGUA (Ref. CSD2006-0044) form Spanish Science and Innovation Ministry. Project SA041A08 from Junta de Castilla and León (Spain) and project 463AC01 from the University of Salamanca (Spain).
About this article
Cite this article
Sanz, J.M., de Miguel, Á., de Bustamante, I. et al. Technical, financial and location criteria for the design of land application system treatment. Environ Earth Sci 71, 13–21 (2014). https://doi.org/10.1007/s12665-013-2685-4
Received:

Accepted:

Published:

Issue Date:
Keywords
Land application system treatment

Protected areas

Comprehensive management

Water reuse