Abstract
Traditional medicine is widely practiced in tropical countries. Bottle gourd (Lagenaria siceraria) fruit juice is advocated as a part of complementary and alternative medicine. If the bottle gourd juice becomes bitter it is considered toxic. We report 15 patients, who developed toxicity due to drinking bitter bottle gourd juice. Patients presented with abdominal pain, vomiting, hematemesis, diarrhea and hypotension within 15 min to 6-h after ingestion of bottle gourd juice. Endoscopy showed esophagitis, gastric erosions, ulcers and duodenitis. Hypotension was treated with crystalloids and inotropic support. All patients recovered in 1–4 days. Endoscopically the lesions healed in 2 weeks. Bitter bottle gourd can cause gastrointestinal toxicity with hematemesis and hypotension. Supportive management is the treatment and all patients recover within 1 week.
Access options
Buy single article
Instant access to the full article PDF.
USD 39.95
Price includes VAT (USA)
Tax calculation will be finalised during checkout.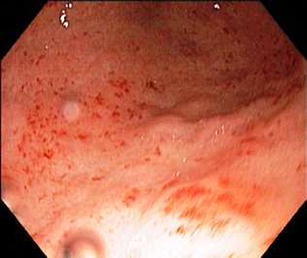 References
1.

Ghule BV, Ghanti MH, Saoji AN, Yeole PG. Antihyperlipidemic effects of metabolite extract from Lagenaria siceraria stand. Fruit in hyperlipidemic rats. J Ethnopharmacol. 2009;124:333–7.

2.

Ghule BV, Ghanti MH, Yeole PG, Saoji AN. Diuretic activity of Lagenaria siceraria fruit extracts in rats. Indian J Pharm Sci. 2007;69:817–9.

3.

Deshpande JR, Choudary AA, Mishra MR, Meghre VS, Wadodkar SG, Dorle AK. Beneficial effects of Lagenaria siceraria (Mol.) stand. Fruit epicarp in animal models. Indian J Exp Biol. 2008;46:234–42.

4.

Duke JA. Handbook of Phytochemical Constituents of GRAS Herbs and other Economic Plants 1992. Boca Raton: CRC; 1989. p. 315–6.

5.

Miro M. Cucurbitacins and their pharmacological effects. Phytother Res. 1995;9:159–68.

6.

Witkowski A, Knopa J. Binding of the cytotoxic and antitumor triterpenes, cucurbitacins, to glucocorticoid receptors of He La cells. Biochim Biophys Acta. 1981;674:246–55.

7.

Edery H, Schatzberg PG, Gitter S. Pharmacodynamic activity of elaterician (cucurbitacin D). Arch Int Pharmacodyn. 1961;130:315–35.

8.

Lee DH, Iwanski GB, Thoenniseen NH. Cucurbitacin: ancient compound shedding new light on cancer treatment. Scientific World J. 2010;10:413–8.

9.

Browning S, Hodges L. Cucumber crop information: bitterness in zucchini squash and cucumber. University of Nebraska Lincoln, NE 68583. Newsletter, August 2004.

10.

Ferguson JE, Fischer DC, Metcalf RL. A report of cucurbitacins poisoning in humans. Cucurbit Genetics Cooperative Report. 1983;6:73–4. http://cuke.hort.ncsu.edu/cgc/cgc06/cgc6-37.html. Accessed 15 April 2011.

11.

Rymal KS, Chambliss OL, Bond MD, Smith DA. Squash containing toxic cucurbitacin compounds occurring in California and Alabama. J Food Prot. 1984;47:270–1.

12.

Aldous JC, Ellam GA, Murray V, Pike G. An outbreak of illness among school children in London: toxic poisoning not mass hysteria. J Epidemiol Commun Health. 1994;48:45–6.

13.

Goldfain D, Lavergne A, Galian A, Chauvenic L, Prudhomme F. Peculiar acute toxic colitis after ingestion of colocynth: a clinicopathological study of three cases. Gut. 1989;30:1412–8.

14.

Khan SA, Shelleh HH, Bhat AR, Bhat KS. Colocynth toxicity. A possible cause of bloody diarrhea. Saudi Med J. 2003;24:904–6.

15.

Nadkarni N, D'Cruz S, Sachdev A. Hemetemesis due to bitter melon (Momordica charantia) extract-induced gastric ulcerations. Indian J Gastroenterol. 2010;29:37–9.

16.

Sharma A, Sharma JP, Jindal R, Kaushik RM. Bottle gourd poisoning. J K Sci. 2006;8:120–1.

17.

Naranjo CA, Busto U, Sellers EM, et al. A method for estimating the probability of adverse drug reactions. Clin Pharmacol Ther. 1981;30:239–45.

18.

Edwards IR, Blriell C. Harmonisation in pharmaco vigilance. Drug Saf. 1994;10:93–102.
About this article
Cite this article
Puri, R., Sud, R., Khaliq, A. et al. Gastrointestinal toxicity due to bitter bottle gourd (Lagenaria siceraria)─a report of 15 cases. Indian J Gastroenterol 30, 233 (2011). https://doi.org/10.1007/s12664-011-0110-z
Received:

Accepted:

Published:
Keywords
Bottle gourd

Complementary and alternative medicine

Endoscopy

Erosions

Hematemesis