Abstract
Introduction
Orofacial tumour (OFT) results in severe physical and psychological pains that affect daily functions of patients.
Aim
The study assessed the level of psychological distress and health-seeking behaviour (HSB) among patients with orofacial tumours (OFT).
Methodology
A survey with cross-sectional design was adopted for this study. A sample of 272 comprising 143 patients with OFT and 129 patients with general periodontal diseases who served as a comparison group aged between 18 and 83 years were purposively selected from three tertiary hospitals in Accra. Data were collected via self-administered structured questionnaires.
Results
The results of the study using regression analyses indicated that the type of condition significantly predicted psychological distress among patients. The result also showed that the level of psychological distress among patients with OFT was significantly higher than that of the patients with periodontal diseases. Additionally, spirituality was found to be the most significant predictor of HSB.
Discussion
Spirituality emerged as one of the key determinants of health-seeking behaviour and also a major coping tool for the patients. Factors that influence health-seeking among patients including spirituality have to be effectively integrated into educating the public on the dangers of OFT and early health-seeking.
Access options
Buy single article
Instant access to the full article PDF.
US$ 39.95
Tax calculation will be finalised during checkout.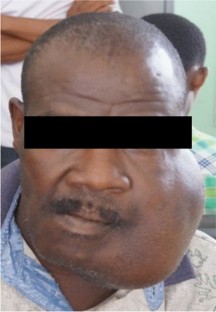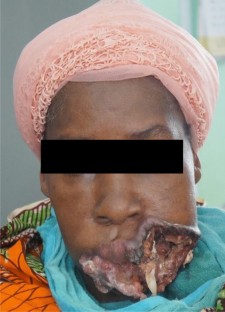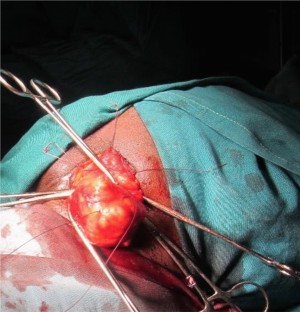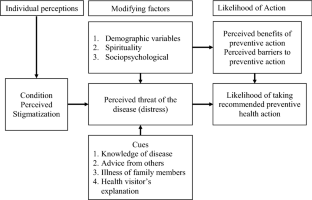 References
1.

Yang Y, Zhang P, Li W (2020) Comparison of orofacial pain of patients with different stages of pre-cancer and oral cancer. Eur Resp J 7: 203: Doi: https://doi.org/10.1038/s41598-017-00370. Accessed 12 Oct 2020. www.nature.com/scientificreports/

2.

Baddoo H, Parkins G (2008) Failed fibreoptic intubation in a patient with a large mandibular fibreosseous lesion. Ghana Med J 42(4):162–164

3.

Parkins GE, Armah GA, Tettey Y (2009) Orofacial tumours and tumour-like lesions in Ghana: a 6-year prospective study. Br J Oral Maxillofac Surg 47(7):550–554

4.

Afolabi MO, Daropale VO, Irinoye AI, Adegoke AA (2013) Health-seeking behaviour and students' perception of health care services in a university community in Nigeria. Health Sci Res 5(5):817–824

5.

Bello S, Satwinder R (2014) A qualitative study exploring health-seeking behaviour and cultural beliefs of mothers in paediatric malaria treatment decision making process in Ile–Ife, South-Western Nigeria. Malaria J 13(1):9–26

6.

Zeng Y, Xu W, Chen L, Chen F, Fang Y (2020) The influencing factors of health-seeking preference and community health service utilization among patients in primary care reform in Xiamen, China. Patient Prefer Adherence 20(14):653–662. https://doi.org/10.2147/PPA.S242141

7.

Sarfo I (2015) A. Health seeking behaviour among people suffering from cardiovascular disorders (PhD Thesis). University of Ghana, Ghana

8.

Bourma E (2006) From vulnerability to growth: positive and negative effects of stressful life events. The Crossroad Publishing Company, New York

9.

Rasul FB, Olivier Kalmus O, Sarker M, Adib HI, Shahadath H et al (2019) Determinants of health seeking behavior for chronic non-communicable and related out-of-pocket expenditure: results from a cross-sectional survey in northern Bangladesh. J Health Popul Nutr 38:48. https://doi.org/10.1186/s41043-019-0195-z

10.

Asnani MR, Barton-Gooden A, Grindley M, Knight-Madden J (2017) Disease Knowledge, Illness Perceptions, and Quality of Life in Adolescents With Sickle Cell Disease: Is There a Link? Global paediatric health 4:233794X17739194. https://doi.org/10.1177/2333794X17739194

11.

Ellington TD, Henley SJ, Senkomago V, O'Neil ME, Wilson RJ, Singh S, Thomas CC, Wu M, Richardson LC (2020) Trends in incidence of cancers of the oral cavity and pharynx—United States 2007–2016. In: MMWR Morb Mortal Weekly Repotr. 69: 433– 438. Doi: https://doi.org/10.15585/mmwr.mm6915a1

12.

García-Martín JM, Varela-Centelles P, González M, Seoane-Romero JM, Seoane J, García-Pola MJ (2019) Epidemiology of oral cancer. In: Panta P (eds) Oral CANCER DETECTION. Springer, Cham. Doi: https://doi.org/10.1007/978-3-319-61255-3_3

13.

Lawal AO, Adisa AO, Kolude B, Adeyemi BF, Olajide MA (2013) A review of 413 salivary gland tumours in the head and neck region. J Clin Exp Dent 5(5):218–222

14.

Mochizuki Y, Omura K, Harada H, Marukawa E, Shimamoto H, Tomioka H (2014) Functional outcomes and patient satisfaction after vascularized osteocutaneous scapula flap reconstruction of the mandible in patients with benign or cancerous tumours. Int J Oral Maxillofac Surg 43(11):1330–1338

15.

Azhar N, Doss J, G. (2018) Health-seeking behaviour and delayed presentation of oral cancer patients in a developing country: a qualitative study based on the self- regulatory model. Asian Pac J Cancer Prevent 19(10):2935–2941

16.

Fisher JW (2010) Spiritual health: its nature and place in the school curriculum. UoM Custom Book Centre, Melbourne

17.

Gyekye K (2003) African cultural values: an introduction, 5th edn. Sankofa, Publishing Company, Accra

18.

Mbiti JS (1990) African religions and philosophy. Heinemann Educational, Oxford

19.

Anandarajah G (2008) The 3H and BMSEST models for spirituality and multi-cultural whole-person and neck oncology outpatient clinics. Clin Otolaryngol 23:528–532

20.

Hochbaum GM (1958) Public participation in medical screening programs: a socio-psychological study. US Department of Health, Education, and Welfare, Public Health Service, Bureau of State Services, Division of Special Health Services, Tuberculosis Program

21.

Sohler NL, Jerant A, Franks P (2015) Socio-psychological factors in the expanded health belief model and subsequent colorectal cancer screening. Patient Educ Counsell 98(7):901–907.

22.

Singleton R, Strait B (2010) Approaches to social research (5th ed). Oxford University Press, New York

23.

Derogatis LR (1992) The brief symptom inventory (BSI): administration, scoring, and procedures manual–II (2nd ed). National Computer Systems, Minneapolis

24.

Paloutzian RF, Ellison C (1982) Spiritual well-being scale. Measures of Religiosity, pp 382–385.

25.

Hayes AF (2013) Introduction to mediation, moderation and conditional process analysis: a regression based approach. Guilford Press, New York
Additional information
Publisher's Note
Springer Nature remains neutral with regard to jurisdictional claims in published maps and institutional affiliations.
About this article
Cite this article
Dai-Kosi, A.D., Acquaye, V.A., Nuamah, I. et al. Psychological Distress and Health-Seeking Behaviour Among Patients with Orofacial Tumour: The Ghanaian Perspective. J. Maxillofac. Oral Surg. (2021). https://doi.org/10.1007/s12663-021-01630-0
Received:

Accepted:

Published:
Keywords
Orofacial tumour

Psychological distress

Spirituality

Health-seeking behaviour

Health belief