Abstract
Ewing's sarcoma is an invariable manifestation in facial bones. Primary lesions in head and neck region had come up with better prognosis compared to other primary sites; hence, management of such jaw lesions is a challenge particularly in pediatric patients during first decade of life as functional impairment and facial disfigurement may affect the quality of life. Here, we are discussing a unique case of primary lesion of horizontal region of mandible with special focus on use of radiation therapy, radiation dose-related effects and spontaneous bone regeneration.
Access options
Buy single article
Instant access to the full article PDF.
USD 39.95
Price includes VAT (USA)
Tax calculation will be finalised during checkout.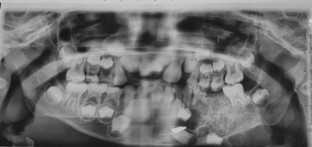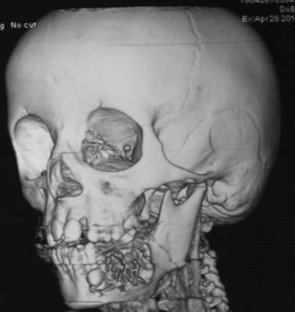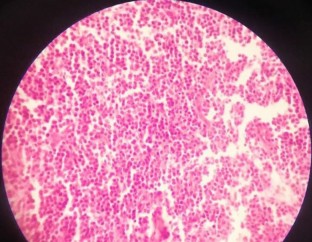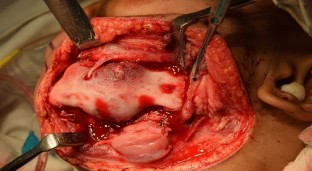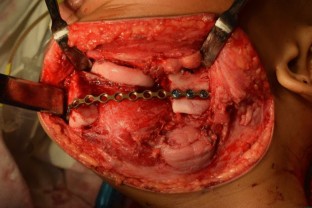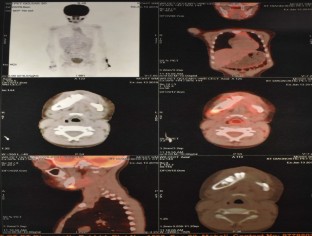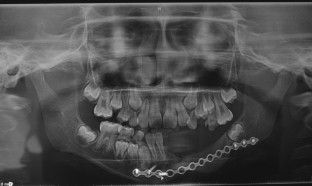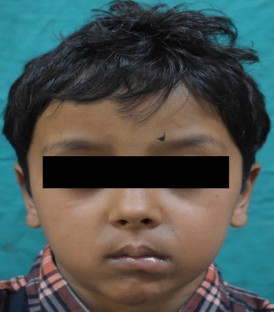 References
1.

Solomon LW et al (2008) Ewing sarcoma of the mandibular condyle: multidisciplinary management optimizes outcome. Head Neck 30:405–410

2.

Chatzistefanou I et al (2016) Ewing's sarcoma of mandible: an impressive case of spontaneous mandible regeneration. Int J Clin Pediatr Dent 9(3):273–277

3.

Ko E et al (2013) Primary Ewing sarcoma of the anterior mandible localized to the midline. Oral Surg Oral Med Oral Pathol Oral Radiol 115:e46–e50

4.

Krishna KBB, Thomas V, Kattoor J, Kusumakumari P (2013) A Radiological review of Ewing's sarcoma of mandible: a case report with one year follow-up. Int J Clin Pediatr Dent 6(2):109–114

5.

Owosho AA et al (2015) Primary Ewing family of tumors of the jaw has a better prognosis compared to tumor of extragnathic sites. J Oral Maxillofac Surg 1–9

6.

NCCN Guidelines Version 1.2018 Panel Members Bone Cancer

7.

Choi Y et al (2015) Role of radiotherapy in the multimodal treatment of Ewing sarcoma family tumors. Cancer Res Treat 47(4):904–912

8.

Kuttesh JF et al (1996) Second Malignancies After Ewing's Sarcoma: Radiation Dose-Dependency of Secondary Sarcomas. J Clin Oncol 14:2818–2825

9.

Hren NI, Miljavec M (2008) Spontaneous bone healing of the large bone defects in the Mandible. Int J Oral Maxillofac Surg 37:1111–1116
Additional information
Publisher's Note
Springer Nature remains neutral with regard to jurisdictional claims in published maps and institutional affiliations.
About this article
Cite this article
Ram, R., Bhardwaj, P., Bhardwaj, Y. et al. Primary Ewing's Sarcoma of Body of Mandible, Multimodal Treatment with Excellent Spontaneous Bone Regeneration: a Case Report. J. Maxillofac. Oral Surg. (2021). https://doi.org/10.1007/s12663-021-01623-z
Received:

Accepted:

Published:
Keywords
Primary Ewing's sarcoma

CD 99

Segmental mandibulectomy

Radiotherapy, Spontaneous bone regeneration

Secondary sarcomas