Abstract
Objective
To discuss the intraoperative and postoperative complications of cranioplasty and management during a 7-year period.
Method
Retrospective study of 7-year period of 63 patients including both male and female.
Results
Highest experienced complications were seizures and dural tear, i.e., 6%, followed by EDH in 3% patients, hydrocephalus and pneumocephalus combined 3%, 1.6% CSF collection and flap necrosis each. All the complications were managed successfully.
Conclusion
Complications of cranioplasty can be managed by following sound surgical principles. Serious complications like meningitis, air embolism and death are rare.
Access options
Buy single article
Instant access to the full article PDF.
USD 39.95
Price excludes VAT (USA)
Tax calculation will be finalised during checkout.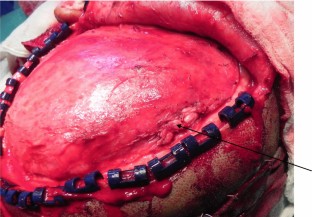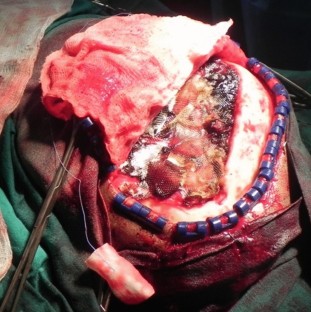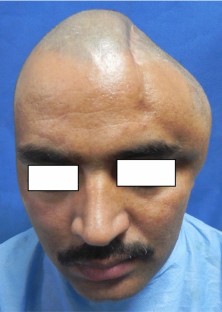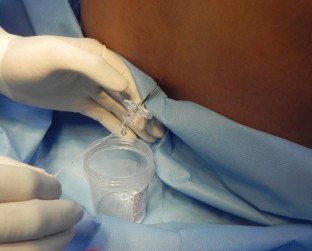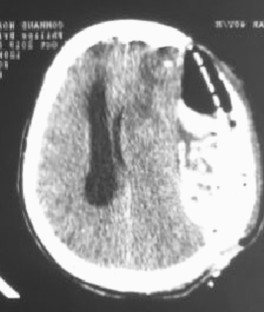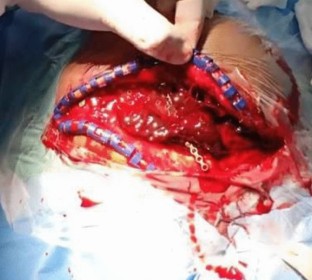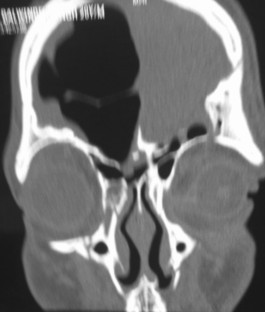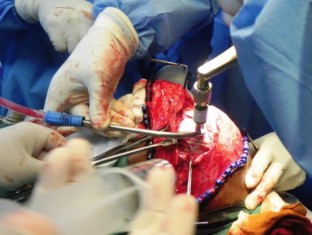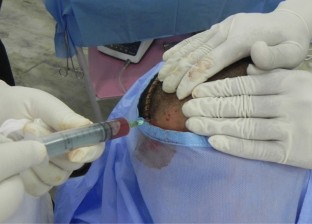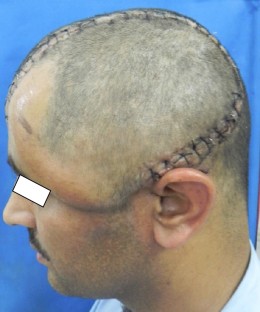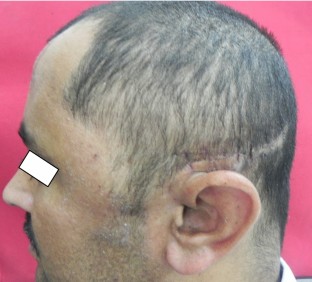 References
Grant FC, Norcross NC (1939) Repair of cranial defects by cranioplasty. Ann Surg, 488–412.

Sahoo NK, Rangan M, Tomar K, Bhat S (2017) Classification of residual cranial defects and selection of reconstruction materials. J Craniofac 28:1694–1701

Broughton E, Pobereskin L, Whitfield PC (2014) Seven years of cranioplasty in a regional neurosurgical centre. Br J Neurosurg 28:34–39

Zanaty M, Chalouhi N, Starke RM, Clark SW, Bovenzi CD, Saigh M, Schwartz E, Kunkel ES, Efthimiadis-Budike AS, Jabbour P, Dalyai R, Rosenwasser RH, Tjoumakaris S (2015) Complications following cranioplasty: incidence and predictors in 348 cases. J Neurosurg 123:182–188

Sahoo NK, Rangan M, Tomar K, Thakral A (2018) Complications of Cranioplasty. J Craniofac 29:1344–1348

Erdogen E, Duz B, Kocaoglu M, Izci Y, Sirin S, Timurkayank E (2003) The effect of cranioplasty on cerebral hemodynamics: evaluation with transcranial Doppler sonography. Neurol India 51:479–481.

Isago T, Nozaki M, Kikuchi Y, Honda T, Nakazawa H (2004) Sinking skin flap syndrome: a case of improved cerebral blood flow after cranioplasty. Ann Plast Surg 53:288–292

Sujit Kumar GS, Chacko AG, Rajshekhar V (2004) Unusual presentation of the "syndrome of the trephined". Neurol India 52:504–505

Kuo JR, Wang CC, Chio CC, Chang TJ (2004) Neurological improvement after cranioplasty analysis by transcranial Doppler ultrasonography. J Clin Neurosci 11:486–489

Muramatsu H, Nathan RD, Shimura T, Teramoto A (2000) Recovery of stroke hemiplegia through neurosurgical intervention in the chronic stage. Neuro Rehab 15:157–166

Muramatsu H, Takano T, Koike K (2007) Hemiplegia recovers after cranioplasty in stroke patients in the chronic stage. Int J Rehab Res 30:103–109

Sakamoto S, Eguchi K, Kiura Y, Arita K, Kurisu K (2006) CT perfusion imaging in the syndrome of the sinking skin flap before and after cranioplasty. Clin Neurol Neurosurg 108:583–585

Wachter D, Reineke K, Behm T, Rohde V (2013) cranioplasty after decompressive hemicraniectomy: underestimated surgery-associated complications? Clin Neurol Neurosurg 115:1293–1297

Bonis P, Frassanito P, Mangiola A, Nucci CG, Anile C, Pompucci A (2012) How complicated is filling a "hole"? J Neurotrauma 29:1071–1076

Grant GA, Jolley M, Ellenbogen RG, Roberts TS, Gruss JR, Loeser JD (2004) Failure of autologous bone assisted cranioplasty following decompressive craniectomy in children and adolescents. J Neurosurg 100:163–168

Liang W, Xiaofeng Y, Weiguo L, Gang S, Xuesheng Z, Fei C, Gu L (2007) Cranioplasty of large cranial defect at an early after decompressive craniectomy performed for severe head trauma. J Craniofac Surg 8:526–532

Gonzalez A, Jackson IT, Miyawaki T, Barakat K, DiNick V (2003) Clinical outcome in cranioplasty: critical review in long term follow up. J Craniofac Surg 14:144–153.

Bijlenga P, Zumufen D, Yilmaz H, Creisson E (2007) Orthostatic mesodiencephalic dysfunction after decompressive craniectomy. J Neurol Neurosurg Psychiatry 78:430–433

Gooch MR, Gin GE, Kenning TJ, German JW (2009) Complications of cranioplasty following decompressive craniectomy: analysis of 62 cases. Neurosurg Foc 26:9

Beauchamp KM, Kaushak J, Moore EE, Bolles G, Rabb C, Seinfeld J, Szentirmai O, Sauaia A (2010) Cranioplasty after post injury decompressive craniotomy: is timing of the essence. J Trauma 69:270–274.

Ashayeri K, Jackson EM, Huang J, Brem H, Gordon CR (2016) Syndrome of the trephined: a systematic review. Neurosurgery 79:525–534

Wachter D, Reineke K, Behm T, Rohde V (2016) Cranioplasty after decompressive hemicraniectomy: underestimated surgery-associated complications. Clin Neurol Neurosurg 115:1293–1297

Morina A, Kelmendi F, Morina Q, Dragusha S, Ahmeti F, Morina D, Gashi K (2012) Cranioplasty with subcutaneously preserved autologous bone grafts in abdominal wall experience with 75 cases in a post-war country Kosova. Surg NeurolInt 2:72

Chibbaro S, Di Rocco F, Mirone G, Fricia M, Makiese O, Emidio PD, Romano A, Vicault E, Menichelli A, Reiss A, Mateo J, Payen D, Guichard JP, George B, Bresson D (2011) Decompressive craniotomy and early cranioplasty for the management of severe head injury: a prospective multicenter study on 147 patients. World Neurosurg 75:558–562.

Chang V, Hartzfeld P, Langlois M, Mahmood A, Seyfried D (2010) Outcomes of cranial repair after craniectomy. Clinical article. J Neurosurg 112:1120–1124

Chun HJ, Yi HJ (2011) Efficacy and safety of early cranioplasty, at least within 1 month. J Craniofac Surg 22:203–207

Lu Y, Hui G, Liu F, Wang Z, Tang Y, Gao S (2012) Survival and regeneration of deep freeze preserved autologous cranial bones after cranioplasty. Br J Neurosurg 26:216–221

Ozaki W, Buchman SR (1998) Volume maintenance of onlay bone grafts in the craniofacial skeleton: micro-architecture versus embryologic origin. Plast Reconstr Surg 102:291–299
About this article
Cite this article
Chowdhury, S.K.R., Kumar, A. & Kumar, P. A Retrospective Study of Complications in Cranioplasty: 7-Year Period. J. Maxillofac. Oral Surg. 20, 558–565 (2021). https://doi.org/10.1007/s12663-020-01482-0
Received:

Accepted:

Published:

Issue Date:

DOI: https://doi.org/10.1007/s12663-020-01482-0
Keywords