Abstract
Background
Removal of tooth is just a routine dental surgical practice, where negligence is a must avoidable contingence. Still, few complications may arise during or after the procedure. One of the rare complications is the breakage of surgical instrument or presence of any foreign body (FB) in extraction socket. This may be due to improper handling of a surgical instrument or using substandard tools, which may lead to breakage of the instrument or any negligence by the patient himself. This negligence can be on various levels, like professionals, manufacturers or patients. All these events may cause serious outcomes pertaining to the medicolegal issues.
Purpose
The aim of this study was to classify the negligence in oral surgery for legitimacy with possible management for the retrieval of the FB and discuss various Indian Penal Codes for Medical Negligence according to the Constitution of India and its implications.
Method
Diagnosis and surgical retrieval of FB associated with extraction socket were performed in three cases. Incision, flap reflection, identification of FB and successful retrieval followed by suturing under local anesthesia were achieved. Routine medications were prescribed. The FB were sent for stereomicroscopic examination.
Result
All the patients were followed up after a week, and no complications were observed. Suture removal was carried out, and oral hygiene instructions were given. The FB were found to be piece of lead, broken tip of a dental elevator and broken diamond round bur.
Conclusion
The negligence can occur at any stage, and it has its medicolegal aspects. This negligence can be apprehended in front of the Indian Penal Code for Medical Negligence. Hence, a classification is required to understand and subdivide the negligence to find the legitimacy over the medicolegal implications.
Access options
Buy single article
Instant access to the full article PDF.
USD 39.95
Price excludes VAT (USA)
Tax calculation will be finalised during checkout.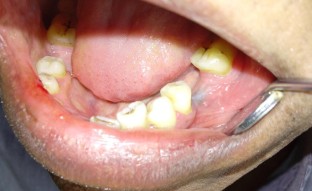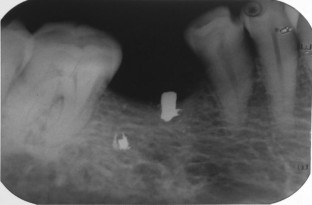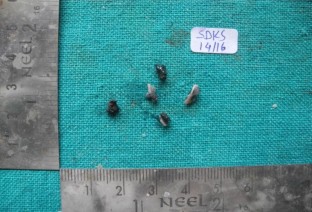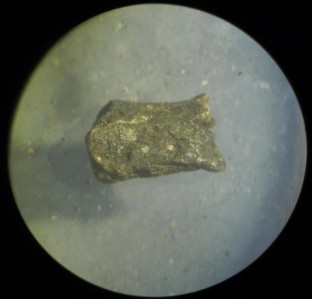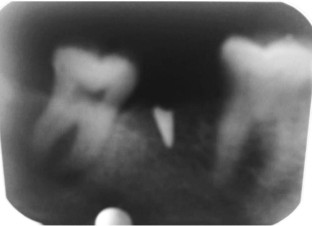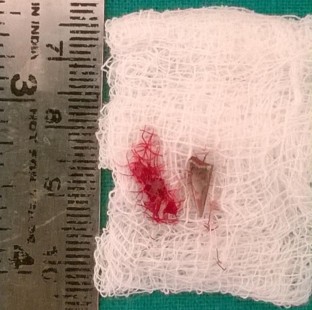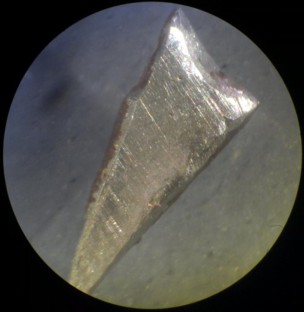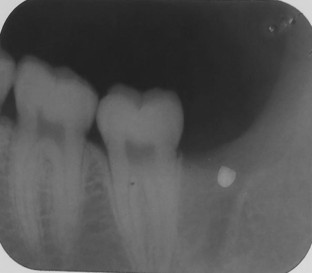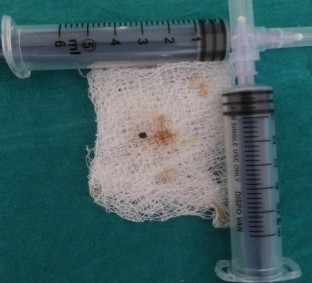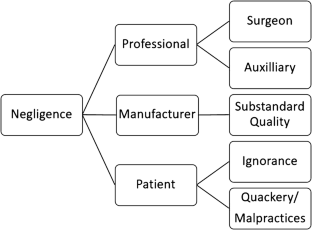 Abbreviations
FB:

Foreign body

IOPA:

Intraoral periapical radiograph

PN:

Professional negligence

MN:

Manufacturer negligence

PN:

Patients negligence

SS:

Stainless steel
References
Bui C, Seldin E, Dodson T (2003) Types, frequencies, and risk factors for complications after third molar extraction. J Oral Maxillofac Surg 61:1379–1389

Yadav RK, Yadav HK, Chandra A, Yadav S, Verma P, Shakya VK (2015) Accidental aspiration/ingestion of foreign bodies in dentistry: a clinical and legal perspective. Natl J Maxillofac Surg 6(2):144–151

de Visscher JG (1984) A foreign body near the ramus of the mandible. Oral Surg Oral Med Oral Pathol 58:484–485

Shehata E, Moussa K, Al-Gorashi A (2010) A foreign body in the floor of the mouth. Saudi Dent J 22:141–143

Vikram A, Mowar A, Kumar S (2012) Wooden foreign body embedded in the zygomatic region for 2 years. J Maxillofac Oral Surg 11:96–100

de Santana Santos T, Avelar RL, Melo AR, de Moraes HH, Dourado E (2011) Current approach in the management of patients with foreign bodies in the maxillofacial region. J Oral Maxillofac Surg 69:2376–2382

Jain A (2018) Accidental displacement of Mandibular first molar root into buccal space: a unique case. J Stomatol Oral Maxillofac Surg. 119(5):429–431

Holmes PJ, Miller JR, Gutta R, Louis PJ (2005) Intraoperative imaging techniques: a guide to retrieval of foreign bodies. Oral Surg Oral Med Oral Pathol Oral Radiol Endod 100:614–618

Acharya S, Padhiary SK (2012) Foreign body in the mid-face: an unusual case report. Indian J Dent 3:156–158

Bray LC, Griffiths PG (1991) The value of plain radiography in suspected intraocular foreign body. Eye (Lond) 5:751

Wilson WB, Dreisbach JN, Lattin DE et al (1988) Magnetic resonance imaging of nonmetallic orbital foreign bodies. Am J Ophthalmol 105:612

Rastogi P (2007) Bolam test. J Indian Acad Forensic Med 29(1):7–8

Laurie GT (2000) Civil Litigation following injury and death from trauma: the health care professional in jeopardy. In: Mason JK, Purdue BN (eds.), The Pathology of Trauma. 3rd ed, London, Arnold, pp 488–503

Yasuhara H, Fukatsu K, Komatsu T, Obayashi T, Saito Y, Uetera Y (2012) Prevention of medical accidents caused by defective surgical instruments. Surgery 151(2):153–161

Kluess D, Zenk K, Mittelmeier W (2014) Reportable incidents with surgical instruments in orthopedic surgery. Orthopade 43(6):561–567

Ruprecht A, Ross A (1981) Location of broken instrument fragments. J Can Dent Assoc 47(4):245

Nelson CA (2013) Material selection indices for design of surgical instruments with long tubular shafts. J Med Eng Technol 37:102–108

Dorland WA, Anderson DM (2011) Dorland's illustrated medical dictionary, 32nd edn. Elsevier Health Sciences, Saunders, p 1565

Hans MK, Hans R, Nagpal A (2014) Quackery: a major loophole in dental practice in India. J Clin Diagn Res 8(2):283

Jain A (2019) Dental quackery in India: an insight on malpractices and measures to tackle them. Br Dent J 226(4):257–259

Raveesh Bevinahalli N, Nayak Ragavendra B, Kumbar Shivakumar F (2016) Preventing medico-legal issues in clinical practice. Ann Indian Acad Neurol 19:S15–S20
Ethics declarations
Conflict of interest
Dr. Ajit Joshi, Dr. Anuj Jain and Dr. Harleen Soni declare that they have no conflict of interest.
Human and Animal Rights
All procedures performed in studies involving human participants were in accordance with the ethical standards of the institutional and/or national research committee and with the 1964 Helsinki declaration and its later amendments or comparable ethical standards.
Informed Consent
Informed consent was obtained from all the patients for the study.
Additional information
Publisher's Note
Springer Nature remains neutral with regard to jurisdictional claims in published maps and institutional affiliations.
About this article
Cite this article
Joshi, A., Jain, A. & Soni, H.K. Foreign Bodies in Extraction Socket: An Outcome of Negligence and Proposal of a Classification with its Medico-legal Implications. J. Maxillofac. Oral Surg. 20, 649–656 (2021). https://doi.org/10.1007/s12663-020-01394-z
Received:

Accepted:

Published:

Issue Date:

DOI: https://doi.org/10.1007/s12663-020-01394-z
Keywords