Abstract
Introduction
Immediate implant with socket shield and immediate implant without socket shield are the two techniques which can be used to preserve the already thin labial bone in the esthetic region, thus eliminating the need for graft materials.
Aim
To compare the efficacy of immediate implant placement after extraction without socket-shield technique and with socket-shield technique in the esthetic region.
Materials and Methods
Sixteen patients who reported with unsalvageable maxillary anterior teeth with labial bone thickness of less than 2 mm, depicted on preoperative CBCT, were chosen for the study and randomly assigned one of the two groups: Group A comprising socket-shield technique patients and Group B comprising immediate implant placement without socket shield. The labial bone thickness was analyzed along its entire length through CBCT scan at definite follow-up intervals up to a period of 12 months after the procedure.
Results
Follow-up of 1 year demonstrated a statistically significant reduction in the labial bone thickness at the crest in Group B after 8th and 12th months of implant placement.
Conclusion
The two techniques need further comparison though our study results demonstrated better preservation of bone through the socket-shield technique, thus eliminating the need for any bony substitutes.
This is a preview of subscription content, log in to check access.
Access options
Buy single article
Instant access to the full article PDF.
US$ 39.95
Tax calculation will be finalised during checkout.
Subscribe to journal
Immediate online access to all issues from 2019. Subscription will auto renew annually.
US$ 99
Tax calculation will be finalised during checkout.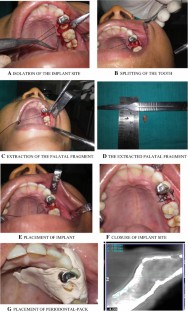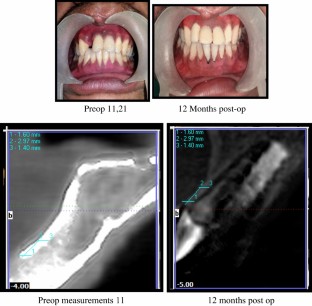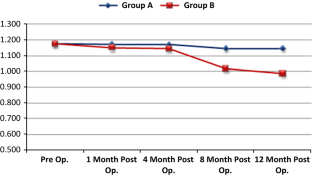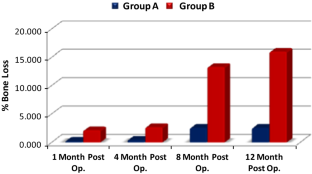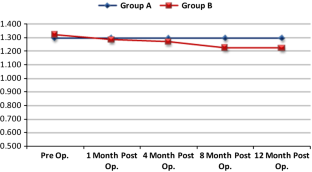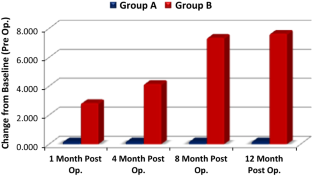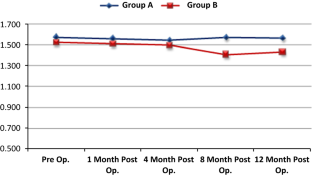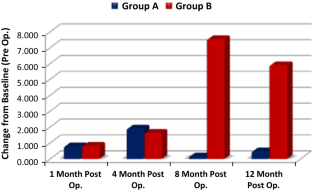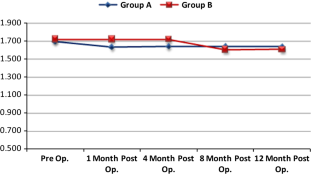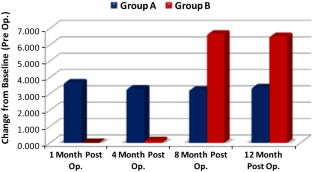 References
1.

Hämmerle CH, Araújo MG, Simion M, Consensgroup O (2011) Evidence-based knowledge on the biology and treatment of extraction sockets. Clin Oral Implant Res 2012(23):80–82

2.

Nevins M, Camelo M, de Paoli S, Friedland B, Schenk RK, Parma-Benfenati S, Simion M, Tinti C, Wagenberg B (2006) A study of the fate of the buccal wall of extraction sockets of teeth with prominent roots. J Periodontol 26:19–29

3.

Carlsson GE, Persson G (1967) Morphologic changes of the manidible after extraction and wearing of dentures. A longitudinal clinical, and X-ray cephalometric study covering 5 years. Odontol Rev 18:27–54

4.

Pietrokovski J, Massler M (1967) Alveolar ridge resorption after tooth extraction. J Prosthet Dent 8(17):21–27

5.

Misch CE (1993) Contemporary implant dentistry, 2nd edn. Mosby, St. Louis, Missouri

6.

Evans CD, Chen ST (2008) Esthetic outcomes of immediate implant placements. Clin Oral Implant Res 19:73–80

7.

Chen ST, Buser D (2014) Esthetic outcomes following immediate and early implant placement in the anterior maxilla—a systematic review. Int J Oral Maxillofac Implants 29(Suppl):186–215

8.

Hurzeler MB, Zuhr O, Schupbach P, Rebele SF, Emmanouilidis N, Fickl S (2010) The socket shield technique: a proof of principle report. J Clin Periodontol 37:855–862

9.

Davarpanah M, Szmukler-Moncler S (2009) Unconventional implant treatment: I. Implant placement in contact with ankylosed root fragments. A series of five case reports. Clin Oral Implant Res 20:851–856

10.

Abadzhiev M, Nenkov P, Velcheva P (2014) Conventional immediate implant placement and Immediate placement with Socket shield technique—which is better. Int J Clin Med Res 1(5):176–180

11.

Georgieva I, Peev S (2016) CBCT-assessment of morphological characteristics of the alveolar bone in the aesthetic zone. Int J Sci Res (IJSR) 5(2):2085–2089

12.

Alqerban A, Jacobs R, Fieuws S, Willems G (2011) Comparison of two cone beam computed tomographic systems versus panoramic imaging for localization of impacted maxillary canines and detection of root resorption. Eur J Orthod 33(1):93–102

13.

Shen JW, He FM, Jiang QH, Shan HQ (2012) Measurement of facial bone wall thickness of maxillary anterior teeth and premolars on cone beam computed tomography images. Zhejiang Da Xue Xue Bao Yi Xue Ban 41:234–238

14.

Huynh-Ba G, Pjetursson BE, Sanz M, Cecchinato D, Ferrus J, Lindhe J, Lang NP (2010) Analysis of the socket bone wall dimensions in the upper maxilla in relation to immediate implant placement. Clin Oral Implants Res 21:37–42

15.

Gupta A, Rathee S, Agarwal J, Pachar RB (2017) Measurement of crestal cortical bone thickness at implant site: a cone beam computed tomography study. J Contemp Dent Pract 18(9):785–789

16.

Cho Y-B, Moon S-J, Chung C-H, Kim H-J (2011) Resorption of labial bone in maxillary anterior implant. J Adv Prosthodont 3(2):85–89

17.

Spray JR, Black CG, Morris HF, Ochi S (2000) The influence of bone thickness on facial marginal bone response: stage 1 placement through stage 2 uncovering. Ann Periodontol 5:119–128

18.

Baumer D, Zuhr O, Rebele S, H€urzeler M (2017) Socket shield technique for immediate implant placement—clinical, radiographic and volumetric data after 5 years. Clin Oral Implants Res 00:1–9

19.

Miyamoto Y, Obama T (2011) Dental cone beam computed tomography analyses of postoperative labial bone thickness in maxillary anterior implants: comparing immediate and delayed implant placement. Int J Periodontics Restorative Dent 31(3):215–225

20.

Engelke W, Beltran V, Decco O, Valdivia-Gandur I, Navarro P, Fuentes R (2015) Changes in morphology of alveolar buccal walls following atraumatic internal root fragmentation. Int J Morphol 33:491–496

21.

Januário AL, Duarte WR, Barriviera M, Mesti JC, Araújo MG, Lindhe J (2011) Dimension of the facial bone wall in the anterior maxilla: a cone-beam computed tomography study. Clin Oral Implants Res 22:1168–1171

22.

Zhou Z, Chen W, Shen M, Sun C, Li J, Chen N (2014) Cone beam computed tomographic analyses of alveolar bone anatomy at the maxillary anterior region in Chinese adults institute of stomatology. J Biomed Res 28(6):498–505

23.

Alsaffar ZJ, Shafshak SM, Shokry SM (2016) Assessment of labial and palatal alveolar bone thickness and height in maxillary anterior teeth in Saudi population using cone-beam computed tomography. Int J Contemp Dent 7:1–6

24.

Gluckman H, du Toit J, Salama M (2016) The pontic-shield: partial extraction therapy for ridge preservation and pontic site development. Int J Periodont Restor Dent 36(3):417–423

25.

Siormpas KD, Mitsias ME, Kontsiotou-Siormpas E, Garber D, Kotsakis GA (2014) Immediate implant placement in the esthetic zone utilizing the "root-membrane" technique: clinical results up to 5 years postloading. Int J Oral Maxillofac Implants 29:1397–1405
Ethics declarations
Conflict of interest
The authors declare that they have no conflict of interest.
Additional information
Publisher's Note
Springer Nature remains neutral with regard to jurisdictional claims in published maps and institutional affiliations.
About this article
Cite this article
Tiwari, S., Bedi, R.S., Wadhwani, P. et al. Comparison of Immediate Implant Placement Following Extraction with and Without Socket-Shield Technique in Esthetic Region. J. Maxillofac. Oral Surg. 19, 552–560 (2020). https://doi.org/10.1007/s12663-019-01272-3
Received:

Accepted:

Published:

Issue Date:
Keywords
Socket-shield technique

Immediate implants

Labial bone thickness