Access options
Buy single article
Instant access to the full article PDF.
US$ 39.95
Tax calculation will be finalised during checkout.
Subscribe to journal
Immediate online access to all issues from 2019. Subscription will auto renew annually.
US$ 79
Tax calculation will be finalised during checkout.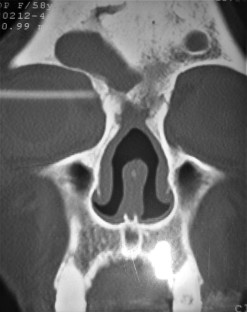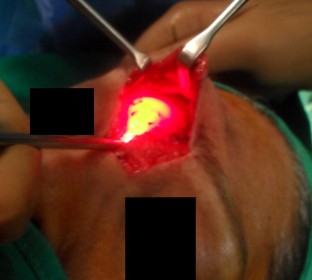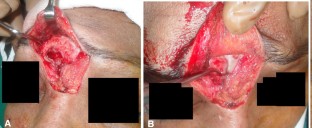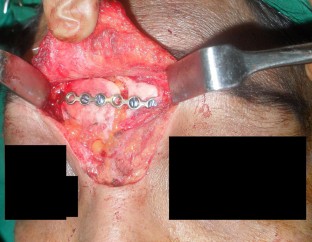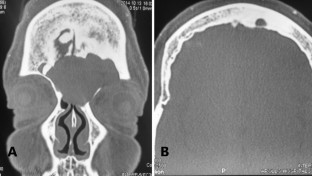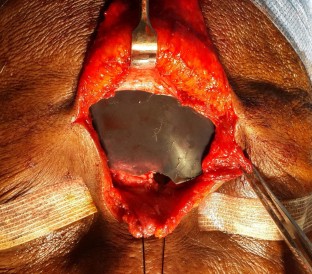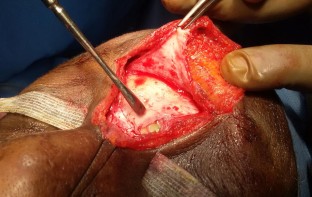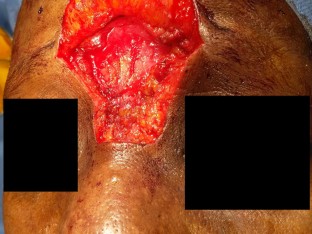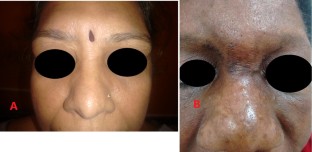 References
1.

Constantinidis J, Steinhart H, Schwerdtfeger K et al (2001) Therapy of invasive mucoceles of the frontal sinus. Rhinology 39:33

2.

Aslan G, Ugur MB, Bassullu M (2013) Giant mucocele originating from the middle concha in a 5-year-old child: a case report. J Med Case Rep 7:246

3.

Fernandes R, Pirgousis P (2010) Longstanding giant frontal sinusmucocele resulting in extraaxial proptosis orbital displacement and loss of vision. J Oral Maxillofac Surg 68:3051

4.

Park C, Stoffella E, Gile J et al (2012) Osteoplasty flap technique for repair of latent (30-year) post-traumatic frontal sinus mucocele: case report and review of the literature. J Oral Maxillofac Surg 70:2092

5.

Mourouzis C, Evans B, Shenouda E (2008) Late presentation of a mucocele of the frontal sinus: 50 years postinjury. J Oral Maxillofac Surg 66:1510

6.

Galiè M, Mandrioli S, Tieghi R, Clauser L (2005) Giant mucocele of the frontal sinus. J Craniofac Surg 16:933–935

7.

Arrue P, Kany MT, Serrano E, Lacroix F, Percodani J, Yardeni E et al (1998) Mucoceles of the paranasal sinuses: uncommon location. J Laryngol Otol 112:840–844

8.

Lai PC, Liao SL, Jou JR et al (2004) Transcaruncular approach for the management of frontoethmoid mucoceles. Br J Ophthalmol 88:725

9.

Martel-Martín M, Gras-Cabrerizo JR, Bothe-González C, Montserrat-Gili JR, De JuanDelago M, Massegur-Solench H (2015) Clinical analysis and surgical results of 58 paranasal sinus mucoceles. Acta Otorrinolaringol Esp 66:92–97

10.

Eloy JA, Vazquez A, Liu JK, Baredes S (2016) Endoscopic approaches to the frontal sinus modifications of the existing techniques and proposed classification. Otolaryngol Clin N Am 49:1007–1018

11.

Tran KN, Beule AG, Singal D, Wormald PJ (2007) Frontal ostium restenosis after the endoscopic modified lothrop procedure. Laryngoscope 117(8):1457–1462. https://doi.org/10.1097/MLG.0b013e31806865be

12.

Lawson W, Ho Y (2016) Open frontal sinus surgery a lost art. Otolaryngol Clin N Am 49:1067–1089
Funding
This research did not receive any specific Grant from funding agencies in the public, commercial or not-for-profit sectors.
Ethics declarations
Conflict of interest
The author declares that they have no conflict of interest.
Additional information
Publisher's Note
Springer Nature remains neutral with regard to jurisdictional claims in published maps and institutional affiliations.
About this article
Cite this article
Moorthy, A., Dutt, S.N., Krishna, S. et al. Frontal Mucopyocoeles: The Role of Open Surgery in the Era of Endoscopic Sinus Surgery: A Report of Two Cases. J. Maxillofac. Oral Surg. 19, 235–239 (2020). https://doi.org/10.1007/s12663-019-01271-4
Received:

Accepted:

Published:

Issue Date: