Abstract
Background
Plasma cell granuloma is a non-neoplastic lesion rather uncommonly seen in the maxillofacial region. Its etiology, biological behavior, ideal treatment and prognosis are still unclear and rather controversial.
Study
A detailed histopathological examination and immunohistochemical study of the excised specimen was carried out, both for making a confirmatory diagnosis as well as to determine the etiopathology, biological behavior and prognosis of the lesion.
Results
Light microscopy revealed a hyperplastic stratified squamous epithelial lining, overlying a densely fibrocellular granulation tissue containing a rich proliferation of mononuclear inflammatory cells, among which there was a predominance of plasma cells with their typical eccentric, cartwheel shaped, "clock-faced" nuclei. Strong immunohistochemical positivity was observed for CD-138 by numerous cells of the connective tissue of the lesion, thus confirming them to indeed be plasma cells. Further, immunohistochemistry (IH) analysis also demonstrated the expression of both, the lambda and kappa light chain immunoglobulins by the plasma cell population, thus confirming them to be polyclonal and of an inflammatory, non-neoplastic origin.
Summary and Conclusion
As a plasma cell granuloma is rarely encountered in the oral and maxillofacial region, its diagnosis could have been very easily missed, had it not been for the detection of the large numbers of plasma cells by light microscopy, which was further confirmed by IH. IH also helped in establishing the likely etiopathology of the lesion and confirmed it to be of a non-neoplastic reactive/inflammatory origin.
Access options
Buy single article
Instant access to the full article PDF.
USD 39.95
Price includes VAT (USA)
Tax calculation will be finalised during checkout.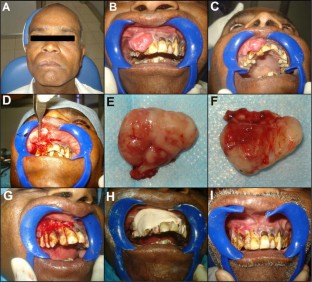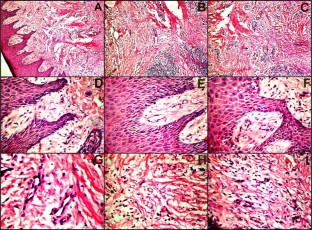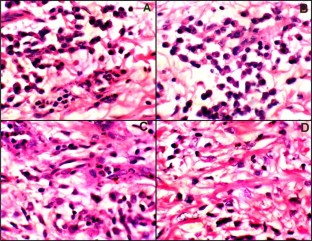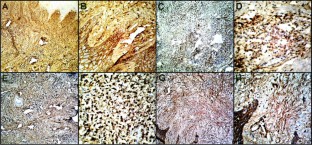 References
1.

Anila Namboodripad PC, Jaganath M, Sunitha B, Sumathi A (2008) Plasma cell granuloma in the oral cavity. Oral Surg 1:206–212

2.

Urschel JD, Horan TA, Unrach HW (1992) Plasma cell granuloma of the lung. J Thorac Cardiovasc Surg 104:8705

3.

Tresser N, Rolf C, Cohen M (1996) Plasma cell granulomas of the brain: pediatric case presentation and review of the literature. Childs Nerv Syst 12:527

4.

Fisch AE, Brodey PA (1976) Plasma cell granuloma of kidney. Urology 8:89–91

5.

Soga J, Saito K, Suzuki N, Sakai T (1970) Plasma cell granuloma of the stomach. A report of a case and review of the literature. Cancer 25:618–625

6.

Chou P, Gonzalez-Crussi F, Cole R, Reddy VB (1988) Plasma cell granuloma of the heart. Cancer 62:1409–1413

7.

Acevedo A, Buhler JE (1977) Plasma cell granuloma of the gingiva. Oral Surg Oral Med Oral Pathol 43:196–200

8.

Peacock ME, Hokett SD, Hellstein JW, Herold RW, Matzenbacher SA, Scales DK et al (2001) Gingival plasma cell granuloma. J Periodontol 72:1287–1290

9.

Karthikeyan BV, Pradeep AR (2004) Plasma cell granuloma of gingiva. Indian J Dent Res 15:114–116

10.

Phadnaik MB, Attar N (2010) Gingival plasma cell granuloma. Indian J Dent Res 21:460–462

11.

Manohar B, Bhuvaneshwari S (2011) Plasma cell granuloma of gingival. J Indian Soc Periodontol 15(1):64–66

12.

Spencer H (1984) The pulmonary plasma cell/histiocytoma complex. Histopathology 8:903–916

13.

Dehner LP (2000) The enigmatic inflammatory pseudotumours: the current state of our understanding, or misunderstanding (editorial). J Pathol 192:277–279

14.

Maves CK, Johnson JF, Bove K, Malott RL (1989) Gastric inflammatory pseudotumor in children. Radiology 173:381–383

15.

Sanders BM, West KW, Gingalewski C, Engum S, Davis M, Grosfeld JL (2001) Inflammatory pseudotumor of the alimentary tract: clinical and surgical experience. J Pediatr Surg 36:169–173
About this article
Cite this article
Jeyaraj, P., Bandyopadhyay, T.K., Naresh, N. et al. Value of Immunohistochemistry in Diagnosing a Rare Case of Maxillofacial Plasma Cell Granuloma Masquerading as a Gingival Epulis. J. Maxillofac. Oral Surg. 14, 40–45 (2015). https://doi.org/10.1007/s12663-013-0587-3
Received:

Accepted:

Published:

Issue Date:
Keywords
Plasma cell granuloma

CD-138

Plasma cells

Kappa and lambda light chain immunoglobulins

Immunohistochemistry (IH)