Abstract
Recently, due to the population aging and the fast development of information and communications technology (ICT), the number of laborers has remarkably decreased. This has created a demand to improve the productivity and product quality of companies and manufacturers. Besides, Smart Factories are expected to meet those requirements as consumers' needs are diversified, demanding personalized production and rapid and accurate manufacturing innovation rather than traditional manufacturing firms. The term "Smart Factory" means an intelligent factory that integrates ICT into the traditional manufacturing industry. This applies to the entire process of planning, requirement analysis, design, production, distribution, and sales. Smart Factory broadly covers level 4 areas that deal with general information technology (IT) and level 0–3 areas that deal with operational technology (OT). Thus, information covered in OT areas can cause problems not only for a company but also for its country if it is leaked to the outside world as a company's core asset. Therefore, it is important to identify and respond to potential security threats in a Smart Factory environment. To this end, in this paper, we research the components of major Smart Factory architecture. Subsequently, we discuss security issues and problems that may occur before the establishment of a Smart Factory. Finally, we propose a Smart Factory security model and a secure response to cyberattacks to address security issues.
Access options
Buy single article
Instant access to the full article PDF.
USD 39.95
Price excludes VAT (USA)
Tax calculation will be finalised during checkout.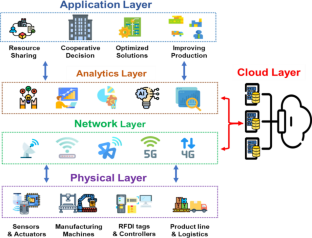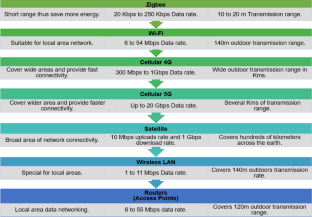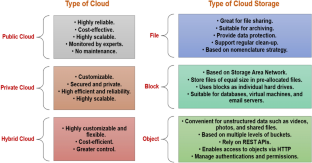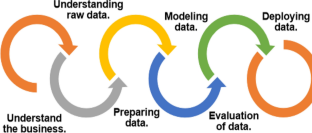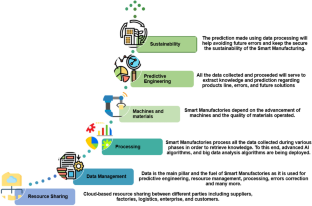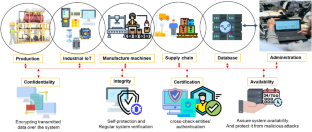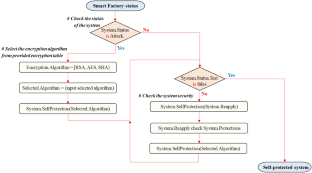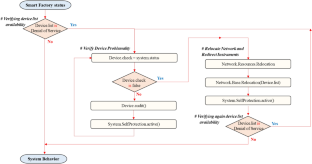 References
Abdirad M, Krishnan K (2020) Industry 4.0 in logistics and supply chain management: a systematic literature review. Eng Manag J. https://doi.org/10.1080/10429247.2020.1783935

Akinlabi AH, Solyali D, Zeeshan Q, Asmael M (2020) Smart Manufacturing for Industry 4.0 using radio frequency identification (RFID) technology. J Kejuruter 32:31–38. https://doi.org/10.17576/jkukm-2020-32(1)-05

Al-Ali AR, Gupta R, Nabulsi AA (2018) Cyber physical systems role in manufacturing technologies. AIP Conf Proc 1957(1):050007. https://doi.org/10.1063/1.5034337

Büchi G, Cugno M, Castagnoli R (2020) Smart factory performance and Industry 4.0. Technol Forecast Soc Change 150:119790. https://doi.org/10.1016/j.techfore.2019.119790

Cadavid J, Alférez M, Gérard S, Tessier P (2015) Conceiving the model-driven smart factory. In: Proceedings of the 2015 international conference on software and system process, pp 72–76. https://doi.org/10.1145/2785592.2785602

Cha SK, Yoon JY, Hong JK et al (2015) The system architecture and standardization of production IT convergence for Smart Factory. J Korean Soc Precis Eng 32(1):17–24. https://doi.org/10.7736/KSPE.2015.32.1.17

Chen B, Wan J, Shu L et al (2017) Smart factory of industry 4.0: key technologies, application case, and challenges. IEEE Access 6:6505–6519. https://doi.org/10.1109/ACCESS.2017.2783682

Chen G, Wang P, Feng B et al (2020) The framework design of smart factory in discrete manufacturing industry based on cyber-physical system. Int J Comput Integr Manuf 33(1):79–101. https://doi.org/10.1080/0951192X.2019.1699254

Häckel B, Hänsch F, Hertel M, Übelhör J (2019) Assessing IT availability risks in smart factory networks. Bus Res 12(2):523–558. https://doi.org/10.1007/s40685-018-0071-5

Hand DJ, Adams NM (2014) Data mining. Wiley StatsRef Statistics Reference Online. https://doi.org/10.1002/9781118445112.stat06466.pub2

Herrmann F (2018) The smart factory and its risks. Systems 6(4):38. https://doi.org/10.3390/systems6040038

Hoh J, Jung CY (2017) Convergence-based smart factory security threats and response trends. J Korea Converg Soc 8(11):29–35. https://doi.org/10.15207/JKCS.2017.8.11.029

Illa PK, Padhi N (2018) Practical guide to smart factory transition using IoT, big data and edge analytics. IEEE Access 6:55162–55170. https://doi.org/10.1109/ACCESS.2018.2872799

Jerman A, Bertoncelj A, Erenda I (2019) The influence of critical factors on business model at a smart factory: a case study. Bus Syst Res 10(1):42–52

Jung K, Choi S, Kulvatunyou B et al (2017b) A reference activity model for smart factory design and improvement. Prod Plan Control 28(2):108–122. https://doi.org/10.1080/09537287.2016.1237686

Jung J, Song B, Watson K, Usländer T (2017) Design of smart factory web services based on the industrial internet of things. In: Proceedings of the 50th Hawaii international conference on system sciences, pp 1–6. https://doi.org/10.24251/HICSS.2017.716

Kalsoom T, Ramzan N, Ahmed S, Ur-Rehman M (2020) Advances in sensor technologies in the era of smart factory and industry 4.0. Sensors 20(23):6783. https://doi.org/10.3390/s20236783

Khowaja SA, Yahya BN, Lee SL (2020) CAPHAR: context-aware personalized human activity recognition using associative learning in smart environments. HCIS 10(1):1–35. https://doi.org/10.1186/s13673-020-00240-y

Lee Y, Rathore S, Park JH, Park JH (2020) A blockchain-based smart home gateway architecture for preventing data forgery. Human Centric Comput Inf Sci 10(1):1–14. https://doi.org/10.1186/s13673-020-0214-5

Maggi F, Balduzzi M, Vosseler R et al (2021) Smart factory security: a case study on a modular smart manufacturing system. Proc Comput Sci 180:666–675. https://doi.org/10.1016/j.procs.2021.01.289

Mukwevho MA, Celik T (2018) Toward a smart cloud: a review of fault-tolerance methods in cloud systems. IEEE Trans Serv Comput. https://doi.org/10.1109/TSC.2018.2816644

Nagorny K, Lima-Monteiro P, Barata J, Colombo AW (2017) Big data analysis in smart manufacturing: a review. Int J Commun Netw Syst Sci 10(3):31–58. https://doi.org/10.4236/ijcns.2017.103003

O'Connell E, Moore D, Newe T (2020) Challenges associated with implementing 5G in manufacturing. Telecom 1(1):48–67. https://doi.org/10.3390/telecom1010005

Park JS, Park JH (2020a) Advanced in algorithms, security, and systems for ICT convergence. J Inf Process Syst 16(3):523–529. https://doi.org/10.3745/JIPS.03.0141

Park JS, Park JH (2020b) Future trends of IoT, 5G mobile networks, and AI: challenges, opportunities, and solutions. J Inf Process Syst 16(4):743–749. https://doi.org/10.3745/JIPS.03.0146

Park KT, Nam YW, Lee HS et al (2019) Design and implementation of a digital twin application for a connected micro smart factory. Int J Comput Integr Manuf 32(6):596–614. https://doi.org/10.1080/0951192X.2019.1599439

Park ST, Li G, Hong JC (2020) A study on smart factory-based ambient intelligence context-aware intrusion detection system using machine learning. J Ambient Intell Humaniz Comput 11(4):1405–1412. https://doi.org/10.1007/s12652-018-0998-6

Park JH, Rathore S, Singh SK (2021) A comprehensive survey on core technologies and services for 5G security: taxonomies, issues, and solutions. HCIS 11(3):1–22. https://doi.org/10.1109/HCIS.2021.11.003

Sadeghi AR, Wachsmann C, Waidner M (2015) Security and privacy challenges in industrial internet of things. In: 2015 52nd ACM/EDAC/IEEE design automation conference (DAC), pp 1–6. https://doi.org/10.1145/2744769.2747942

Savazzi S, Rampa V, Spagnolini U (2014) Wireless cloud networks for the factory of things: connectivity modeling and layout design. IEEE Internet Things J 1(2):180–195. https://doi.org/10.1109/JIOT.2014.2313459

Singh SK, Sharma PK, Pan Y, Park JH (2021a) BIIoVT: blockchain-based secure storage architecture for intelligent internet of vehicular things. IEEE Consum Electron Mag. https://doi.org/10.1109/MCE.2021.3089992

Singh SK, Azzaoui AE, Kim TW et al (2021b) DeepBlockScheme: a deep learning-based blockchain driven scheme for secure smart city. Human Centric Comput Inf Sci 11(9):1–12. https://doi.org/10.22967/HCIS.2021.11.012

St GA, Mahadevan G (2018) A bipartite graph based data placement technique for cloud based storage area network. Int J Appl Eng Res 13(11):9407–9412

Trappey A, Trappey CV, Hsieh A (2021) An intelligent patent recommender adopting machine learning approach for natural language processing: a case study for smart machinery technology mining. Technol Forecast Soc Change 164:120511. https://doi.org/10.1016/j.techfore.2020.120511

Wan J, Yang J, Wang Z, Hua Q (2018) Artificial intelligence for cloud-assisted smart factory. IEEE Access 6:55419–55430. https://doi.org/10.1109/ACCESS.2018.2871724

Wan J, Li J, Imran M, Li D (2019) A blockchain-based solution for enhancing security and privacy in smart factory. IEEE Trans Ind Inform 15(6):3652–3660. https://doi.org/10.1109/TII.2019.2894573

Wang S, Wan J, Zhang D, Li D, Zhang C (2016a) Towards smart factory for industry 4.0: a self-organized multi-agent system with big data based feedback and coordination. Comput Netw 101:158–168. https://doi.org/10.1016/j.comnet.2015.12.017

Wang S, Wan J, Li D, Zhang C (2016b) Implementing smart factory of industrie 4.0: an outlook. Int J Distrib Sens Netw 12(1):3159805. https://doi.org/10.1155/2016/3159805

Xu X, Hua Q (2017) Industrial big data analysis in smart factory: current status and research strategies. IEEE Access 5:17543–17551. https://doi.org/10.1109/ACCESS.2017.2741105

Zuehlke D (2010) SmartFactory—towards a factory-of-things. Annu Rev Control 34(1):129–138. https://doi.org/10.1016/j.arcontrol.2010.02.008

Zywicki K, Zawadzki P (2018) Fulfilling individual requirements of customers in smart factory model. Adv Manuf. https://doi.org/10.1007/978-3-319-68619-6_18
Acknowledgements
This work was supported by the National Research Foundation of Korea (NRF) grant funded by the Korea government (MSIT) (No. 2019R1A2C1088383).
Additional information
Publisher's Note
Springer Nature remains neutral with regard to jurisdictional claims in published maps and institutional affiliations.
About this article
Cite this article
Yi, K.J., Jeong, YS. Smart factory: security issues, challenges, and solutions. J Ambient Intell Human Comput 13, 4625–4638 (2022). https://doi.org/10.1007/s12652-021-03457-6
Received:

Accepted:

Published:

Issue Date:

DOI: https://doi.org/10.1007/s12652-021-03457-6
Keywords
Smart Factory

IoT

CPS

Security

Modeling