Abstract
Traditional methods to evaluate the human motivation in companies include surveys, statistical techniques and psychological analysis. However, generating the required information using these methods is very costly and time demanding. As a solution, Industry 4.0 paradigm allows integrating Ambient Intelligence systems into the daily industrial operations in order to digitalize those activities. This paper proposes a solution to automatically assess the human motivation in Industry 4.0 scenarios with Ambient Intelligence infrastructure. The estimation is based on both physiological and emotional signals which are acquired (through on-body and environmental sensors) and processed in real-time using web services. The final representation of the human motivation is based on the extended Maslow's hierarchy of needs. Moreover, an experimental validation is provided, in order to evaluate the performance of the proposed solution.
Access options
Buy single article
Instant access to the full article PDF.
US$ 39.95
Tax calculation will be finalised during checkout.
Subscribe to journal
Immediate online access to all issues from 2019. Subscription will auto renew annually.
US$ 79
Tax calculation will be finalised during checkout.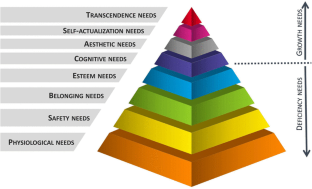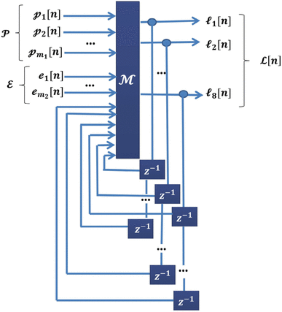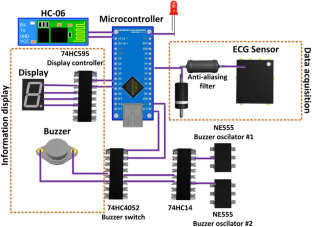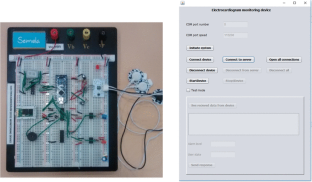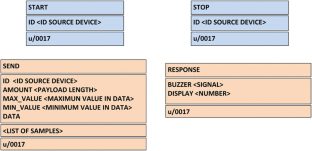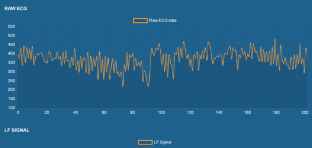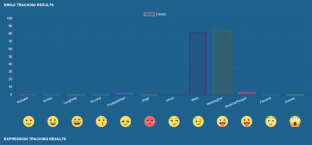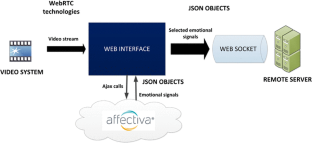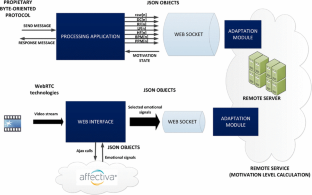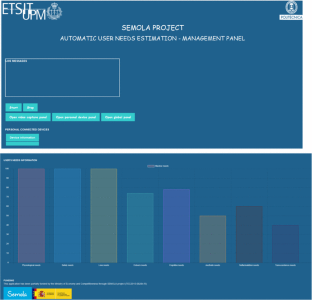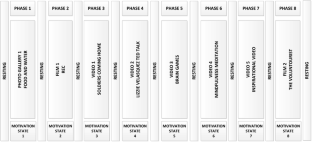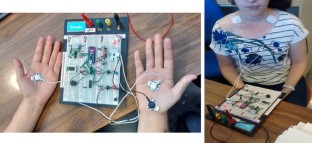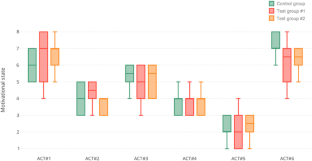 References
Affectiva Homepage (2017) http://www.affectiva.com/. Accessed 20 Aug 2017

Alderfer CP (1969) An empirical test of a new theory of human needs. Org Behav Hum Perform 4(2):142–175

Bailenson JN, Pontikakis ED, Mauss IB, Gross JJ, Jabon ME, Hutcherson CA et al (2008) Real-time classification of evoked emotions using facial feature tracking and physiological responses. Int Hum Comput Stud 66(5):303–317

Bassett-Jones N, Lloyd GC (2005) Does Herzberg's motivation theory have staying power? J Manag Dev 24(10):929–943

Bergkvist A, Burnett DC, Jennings C, Narayanan A (2012) Webrtc 1.0: real-time communication between browsers. Work Draft W3C:91

Berl RL, Williamson NC, Powell T (1984) Industrial salesforce motivation: a critique and test of Maslow's hierarchy of need. J Pers Sell Sales Manag 4(1):32–39

BiTalino Datasheet (2017) http://bitalino.com/datasheets/ECG_Sensor_Datasheet.pdf. Accessed 20 Aug 2017

Black SE, Lynch LM (1996) Human-capital investments and productivity. Am Econom Rev 86(2):263–267

Bordel B, Alcarria R, Martín D, Robles T, de Rivera DS (2017) Self-configuration in humanized cyber-physical systems. J Ambient Intell Humaniz Comput 8(4):485–496

Bordel Sánchez B, Alcarria R, Martín D, Robles T (2015) TF4SM: a framework for developing traceability solutions in small manufacturing companies. Sensors 15(11):29478–29510

Brunstein JC, Schmitt CH (2004) Assessing individual differences in achievement motivation with the implicit association test. J Res Pers 38(6):536–555

Chapman A (1995–2012) Maslow's hierarchy of needs. http://www.businessballs.com/maslow.htm. Accessed 20 Aug 2017

Colquitt JA, Greenberg J, Zapata-Phelan CP (2005) What is organizational justice? A historical overview. Handb Org Justice 1:3–58

CrowdEmotion Homepage (2017) http://www.crowdemotion.co.uk/. Accessed 20 Aug 2017

Datta DK, Guthrie JP, Wright PM (2005) Human resource management and labor productivity: does industry matter? Acad Manag J 48(1):135–145

Duval S, Hashizume H, Richard N (2006) Physiological, safety, and belonging needs: from wearable computers to intelligent environments. In: 1st international symposium on intelligent environments, pp 85–93. ISBN 1-59971-529-5

Fujii T, Nakano M, Yamashita K, Konishi T, Izumi S, Kawaguchi H, Yoshimoto M (2013) Noise-tolerant instantaneous heart rate and r-peak detection using short-term autocorrelation for wearable healthcare systems. In: 35th Annual international conference of the IEEE engineering in medicine and biology society (EMBC), pp 7330–7333

Green M, Sulbaran T (2006) Motivation assessment instrument for virtual reality scheduling simulator. In: E-Learn: World Conference on E-Learning in Corporate, Government, Healthcare, and Higher Education. Association for the Advancement of Computing in Education (AACE), pp 45–50

Herzberg FI (1966) Work and the nature of man. The Word Publishing Company, New York

Herzberg F (1986) One more time: how do you motivate employees. The Leader Manager, New York, pp 433–448

Imbrasaitė V, Baltrušaitis T, Robinson P (2013) Emotion tracking in music using continuous conditional random fields and relative feature representation. In: 2013 IEEE International conference on multimedia and expo workshops (ICMEW), pp 1–6

Kairos Homepage (2017) https://www.kairos.com/. Accessed 20 Aug 2017

Kaiser JF (1974) Nonrecursive digital filter design using the I_0-sinh window function. In: Proceedings of IEEE international symposium on circuits and systems

Kroth M (2007) Maslow—move aside! A heuristical motivation model for leaders in career and technical education. J Ind Teach Educ 44:533

Kroth M, Kroth MS (2007) The manager as motivator. Greenwood Publishing Group, Connecticut

Lasi H, Fettke P, Kemper HG, Feld T, Hoffmann M (2014) Industry 4.0. Bus Inform Syst Eng 6(4):239–242

Lee C, Yoo SK, Park Y, Kim N, Jeong K, Lee B (2006) Using neural network to recognize human emotions from heart rate variability and skin resistance. In 27th annual international conference of the engineering in medicine and biology society, 2005 (IEEE-EMBS 2005), pp 5523–5525

MacDuffie JP, Krafcik J (1992) Integrating technology and human resources for high-performance manufacturing: evidence from the international auto industry. In: Kochan TA, Useem M (eds) Transforming organizations. Oxford University Press, New York, pp 209–226

Martin DJ, Loomis KS (2013) Building teachers: a constructivist approach to introducing education. Cengage Learning, Mason

Martín D, Alcarria R, Sánchez-Picot Á, Robles T (2015) An ambient intelligence framework for end-user service provisioning in a hospital pharmacy: a case study. J Med Syst 39(10):116

Maslow AH (1943) A theory of human motivation. Psychol Rev 50(4):370

Maslow AH, Frager R, Cox R (1970) Motivation and personality (vol 2). In: Fadiman J, McReynolds C (eds) Harper & Row, New York, pp 1887–1904

McGregor D (1985) The human side of enterprise: 25th anniversary printing. McGrawHill, New York

Metallinou A, Katsamanis A, Wang Y, Narayanan S (2011) Tracking changes in continuous emotion states using body language and prosodic cues. In: IEEE International conference on acoustics, speech and signal processing (ICASSP), pp 2288–2291

Meyer JP, Stanley DJ, Herscovitch L, Topolnytsky L (2002) Affective, continuance, and normative commitment to the organization: a meta-analysis of antecedents, correlates, and consequences. J Vocat Behav 61(1):20–52

Mohino-Herranz I, Gil-Pita R, Ferreira J, Rosa-Zurera M, Seoane F (2015) Assessment of mental, emotional and physical stress through analysis of physiological signals using smartphones. Sensors 15(10):25607–25627

Mustafa H (1992) The contributions of psychology to the study of administrative behaviour. Int J Public Sector Manag 5(4):15–27

Neuvo Y, Cheng-Yu D, Mitra S (1984) Interpolated finite impulse response filters. IEEE Trans Acoust Speech Signal Process 32(3):563–570

Newton JT, Sturmey P (1991) The Motivation Assessment Scale: inter-rater reliability and internal consistency in a British sample. J Intellect Disabil Res 35(5):472–474

Nossal K, Sheng Y (2010) Productivity growth: trends, drivers and opportunities for broadacre and dairy industries. Aust Commod Forecast Issues 17(1):216

Park B-J et al (2013) Design of prototype-based emotion recognizer using physiological signals. ETRI J 35(5):869–879

Piccirillo G, Vetta F, Fimognari FL, Ronzoni S, Lama J, Cacciafesta M, Marigliano V (1996) Power spectral analysis of heart rate variability in obese subjects: evidence of decreased cardiac sympathetic responsiveness. Int J Obes Relat Metabol Disord 20(9):825–829

Podsakoff PM, MacKenzie SB, Paine JB, Bachrach DG (2000) Organizational citizenship behaviors: a critical review of the theoretical and empirical literature and suggestions for future research. J Manag 26(3):513–563

Porter LW, Lawler EE (1968) Managerial attitudes and performance. Richard D Irwin Inc, Homewood

Reeve J (2014) Understanding motivation and emotion. Wiley, Hoboken

Rhoades L, Eisenberger R (2002) Perceived organizational support: a review of the literature. J Appl Psychol 87(4):698–714. https://doi.org/10.1037//0021-9010.87.4.698

Rosenberg RD, Rosenstein E (1980) Participation and productivity: an empirical study. ILR Rev 33(3):355–367

Ryan RM, Deci EL (2000) Intrinsic and extrinsic motivations: classic definitions and new directions. Contemp Educ Psychol 25(1):54–67

Schmidt R, Möhring M, Härting RC, Reichstein C, Neumaier P, Jozinović P (2015) Industry 4.0-potentials for creating smart products: empirical research results. In: International conference on business information systems. Springer, Cham, pp 16–27

Steers RM, Mowday RT, Shapiro DL (2004) Introduction to special topic forum: the future of work motivation theory. Acad Manag Rev 29(3):379–387

Tampoe M (1993) Motivating knowledge workers—the challenge for the 1990s. Long Range Plan 26(3):49–55

Vroom VH (1982) Work and motivation. Robert E. Krieger Publishing Company, Malabar

Weisbord MR (1987) Productive workplaces: organizing and managing for dignity, meaning and community. Jossey-Bass, San Francisco

Wickens CD, Hollands JG, Banbury S, Parasuraman R (2015) Engineering psychology and human performance. Psychology Press, New York
Acknowledgements
Borja Bordel has received funding from the Ministry of Education through the FPU program (Grant Number FPU15/03977). Additionally, the research leading to these results has received funding from the Ministry of Economy and Competitiveness through SEMOLA project (TEC2015-68284-R) and from the Autonomous Region of Madrid through MOSI-AGIL-CM project (Grant P2013/ICE-3019, co-funded by EU Structural Funds FSE and FEDER).
Ethics declarations
Conflict of interest
The authors declare that there is no conflict of interest regarding the publication of this paper.
About this article
Cite this article
Bordel, B., Alcarria, R. Assessment of human motivation through analysis of physiological and emotional signals in Industry 4.0 scenarios. J Ambient Intell Human Comput (2017). https://doi.org/10.1007/s12652-017-0664-4
Received:

Accepted:

Published:
Keywords
Industry 4.0

Human motivation

Maslow

Emotions recognition

ECG

Ambient intelligence

Humanized computing